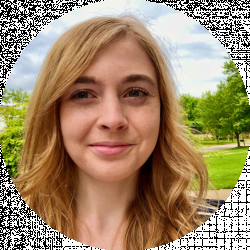 Latest posts by Erin Jamieson
(see all)
At the end of the semester, most students are concerned with cramming for finals or finishing papers (with plenty of stress) and the best gifts for professors aren't exactly on their mind. And while gift ideas for professors aren't a typical worry for undergraduates, graduate students finishing a thesis do often gift their professors.
Aside from that situation, it's very possible you have a professor in your life but little inspiration for ideas or gifts. Whether it's because you're not familiar with their discipline or have no idea what would be useful to them, there's no doubt coming up with a teacher gift idea can be challenging.
The key: finding an appropriate and thoughtful gift that will both appreciate professors but not put them in too neat of a box.
While typically most professors do not consider it ethical or in good faith to accept gifts from undergraduates to a direct teacher, it is accepted by graduate students, and of course, family members. So the question is: what do you give a college professor (even your favorite professor)?
This guide will address your frequently asked questions, as well as give you inspiration for gift idea and gifts of all kinds and at all budgets.  At the same time, you may just have a teacher friend or family member who is a teacher or professor. In this case, ethics are not an issue.
Where do I find inspiration for a unique gift for professor?
Finding a proper gift for a college professor can be challenging, especially if you don't know them well, but also even if you do. For this reason, some of the best inspiration comes from both your own knowledge of their interest, needs and tastes but also from guides.
Our guide to best gifts for professors will provide you different categories so you can easily sort through what gifts makes sense for professors you may be buying for and which don't. We'll do this in a couple of ways.
For one, we will distinguish gift-giving for students vs family and friends. For another, we'll take a look at what professors of specific disciplines may like. Finally, we'll have a general category, or gifts that best fit professors of any discipline.
Gift Inspiration for Professors from Students
As we've mentioned, finding the best gifts for professors from students can be tricky. That's because there's a degree of nuance. Instead of going all out or getting too personal, gifts from students need to be low key, and should come from graduate students who've already defended or at least completed their coursework. That said, these gifts are a nice way to say thank you for years of mentorship and guidance.
Gift Cards 
Gift cards may seem like a blanket answer, but they are actually one of the best gifts students can give their professors.
If it feels too impersonal, you can always add a little note to make a wonderful gift a bit more personalized (personalized gift). And instead of opting for a general money gift card, think about gift cards that are unique to your professors and their personal tastes:
Local Gift Cards: One of the best ways to get inspired is looking at what's local around the college or university, especially for college towns. See if small businesses offer gift cards. Look at the coffee shop your professor might frequent, restaurants, or bookstores (aside from the campus bookstore).
Food Gift Cards: Restaurant gift cards are also a great option, especially chain restaurants that may be both around the school and elsewhere. In addition, consider gift cards from chain grocery stores (Krogers, Safeway, Albertsons, Publix, Whole Foods, Fresh Market, Giant Eagle, etc) depending on location. You can purchase all sorts of gift cards directly from GiftCardMall.com here.
Coffee Shop Gift Cards: It may seem like a stereotype, but the truth is many professors do enjoy hot coffee or tea, especially because it's common for coffee houses to surround universities and can be a great place for professors to work. Starbucks, Dunkin Donuts, and  Caribou Coffee may be favorites, but you should look for both chain and or local shops near the college or university.
Other Gift Card Inspiration includes cinemas, electronics stores, bookstores, and anything else specific to them and their personal tastes. These can be a little trickier, however, to pin down.
Mugs (Coffe Mug) and Reusable Bottles Gift Idea
With mugs and reusable bottles, it's hard to go wrong for a teacher. Not only do many professors enjoy a warm cup as they're working, but they also are often traveling from different classrooms and their office, and other places across campus during the day. You can go as generic or personal as you want–both will be appreciated.
Etsy Custom Mugs: Etsy is a haven for custom, quirky coffee mug selection sure to bring a smile to a professors' day. Consider discipline-themed tea or coffee mug options, such as one for a math teacher, geological periods, physics (travel mug), psychology, nursing, chemistry, English, history (tapestry; Chinese dynasties; British), and many more.

Geological Periods Mug | Etsy
White and glossy ceramic mugs with rough maps of the shape of the continents at that time in the past, and marked mass extinction events. It's also Dishwasher and microwave safe.
Check Price
We earn a commission if you click this link and make a purchase at no additional cost to you.

Psychology Coffee Mug | Etsy
Psychology coffee mug - Maslow's hierarchy of needs diagram.
Check Price
We earn a commission if you click this link and make a purchase at no additional cost to you.

Nursing Professor Gifts | Etsy
A great Nursing Professor mug that can make a funny gift idea for any Nursing Professors you know! Great graduation gift or for a retiring professor as well!
Check Price
We earn a commission if you click this link and make a purchase at no additional cost to you.

Chemistry Mug Gift | Etsy
Guaranteed to put a smile on the recipients' faces when they receive it and every time they pour themselves a cup!
Check Price
We earn a commission if you click this link and make a purchase at no additional cost to you.

English Professor Gift | Etsy
These English Professors Get Lit Mug makes a great English Professor Gift!
Check Price
We earn a commission if you click this link and make a purchase at no additional cost to you.

Chinese Dynasties History Mug | Etsy
The mug design shows the major dynasties of Chinese history from the truly ancient Xia to the Qing which only collapsed in 1912.
Check Price
We earn a commission if you click this link and make a purchase at no additional cost to you.

History Teacher Mug | Etsy
Are you a history buff or do you know someone who's enthralled by the kings and queens of British history ? A perfect history lover gift!
Check Price
We earn a commission if you click this link and make a purchase at no additional cost to you.
For Professors with a sense of humor: consider this unicorn coffee mug, or even this "everything I say will be on the exam" mug. Just don't take it much further, and don't get anything that's too overly personal. Make sure it's a college professor who will appreciate a joke.

Professor Unicorn Mug | Etsy
Professor Mug: There Is More To This funny Professor Mug Than Just A Funny Message. The Image Is Professionally Printed To Ensure It Will Last In The Microwave and Dishwasher.
Check Price
We earn a commission if you click this link and make a purchase at no additional cost to you.

Reusable Bottles from Amazon: This is a more practical approach for your favorite teacher, and a great gift if you think it's best to keep it a little more general. If you want to add a personal touch, consider stuffing with tea bags or other small gift ideas to compliment this one.
Modern 17 Ounce Wave Water Bottle: A sleek, curved design with graduated ombre colors, these bottles are double sealed, leakproof, and made out of stainless steel.

Simple Modern Wave Water Bottle | Amazon
Stay hydrated in style with a sleek bottle that takes care of your favorite drink. Simple Modern bottles are made of stainless steel and have double-walled insulation, which means your beverage will stay hot or cold for hours.
Buy at Amazon.com
We earn a commission if you click this link and make a purchase at no additional cost to you.
03/17/2023 12:43 pm GMT
Fruit Infuser Reusable Water Bottle: This is a way to make water a little more interesting, but has all the practicality of a water bottle that will be easy to use on the go, in the office, or in the classroom.

Hydracy Fruit Infuser Water Bottle | Amazon
25oz capacity and full-length infuser basket for increased flavor till the last drop, drinking water has never been so tempting!
Buy at Amazon.com
We earn a commission if you click this link and make a purchase at no additional cost to you.
03/17/2023 01:09 am GMT
Notebooks & Notepads Gift Idea
It may seem stereotypical, but a notebook with a personal touch is an excellent inspiration for professors for grading, planning, and general classwork. You can always pair notebooks with other gifts. Some of the best notebooks for professors include:
Custom Notebooks from VistaPrint: Not only is this affordable but highly customizable, with to ability to upload your own design and print custom notebooks on demand.
Personalized Notepads from UPrinting. Exactly as it sounds, you can order custom notepads, selecting the size, paper, print and more. This is a great way to elevate a practical gift.
Best Gifts for Professors from Friends and Family
If you have a professor, teacher, or professors in your life but are a bit closer, you may, of course, grab ideas from above, but you can also buy gifts that are a little more personal or expensive. Here are some of the best ideas:
Relaxation Kits/ Sets
Professors can get stressed, especially teaching during finals and midterms, so why not give gifts that help them relax? You can do something as simple as give a certificate to a spa, massages.
Better, yet, opt for a kit they can take and place anywhere, like this Relaxing Spa Gift Set by Herbivore Botanicals. For one hundred and twenty dollars, you get bath salts; clay cleansing bar; body scrubber; candles and more.
For any professors who tend to work themselves late at night, consider an evening relaxation set like this Unwind Live Well one from Crate and Barrel. It comes with a sleeping max, soothing scent, and a candle.
Stress balls also make a great supplementary gift. From logo themes, classic smile faces, and colorful sets, these are fun, inexpensive and also practical.
Professor's Desk Decor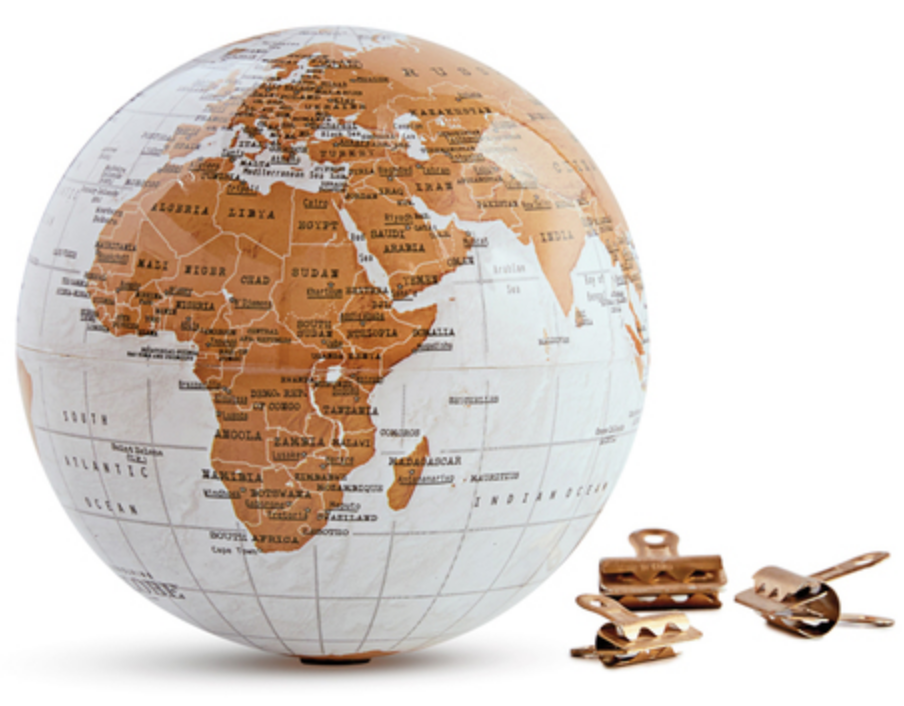 Professors feeling in a rut can draw teaching inspiration from gifts meant to make their desks and office space feel more personal. From elegant figurines to knick-knacks, all these are some of the best ideas for new professors especially, or professors who really need their space to feel more like their own.
Globes: A mini desk globe is a fantastic gift, especially for a Professor of History, Geography, or related disciplines (or even professors who just enjoy traveling). Some great picks include a sleek Marble and Resin Globe ($29; Wayfair); Personalized Tack Globe ($40; Personal Creations); and a

Revolving Desk Globe

($35 Monticello Gift Shop Online).
Bookends: These aren't useful, of course, just for literature professors, but nearly any professor to keep books in order and add a little flair of decor. Go for simple contemporary; whimsical; or even themed, like this lava bookend; alligator; geometry inspired; or bookworms.
Organizers: Yes, there is always the stereotype of the disorganized professor, but most professors appreciate some sort of organization, and one of the best ways to accomplish that is with some well-designed desk organizers.
For the practical-minded professors, the best inspiration comes from something simple, such as this Rose Gold Metal Organizer with five compartments and a sliding drawer. A more substantial, neutral organizer can also do the trick. Consider this Adjustable Wooden Desktop Organizer, for versatility or this modern Wood and Galvanized Multi Desk Organizer.

Rose Gold Metal Organizer | Amazon
Perfect gift for your families & friends! Give it to the person you care about most, who sorts out, organizes, and reduces the trivial emotions in life.
Buy at Amazon.com
We earn a commission if you click this link and make a purchase at no additional cost to you.
03/16/2023 08:27 pm GMT

Adjustable Wooden Organizer | Amazon
Garwarm's adjustable storage rack is great for storage, organize, and clean up your desktop and workstation. Made of natural wood which provides stability and security.
Buy at Amazon.com
We earn a commission if you click this link and make a purchase at no additional cost to you.

Business Card Holder | Etsy
Sweet and sophisticated this vintage glass business card holder is both functional and decorative. Antique-looking it is the perfect gift for your mom, daughter, friend, co-worker, or as an addition to your own desk.
Check Price
We earn a commission if you click this link and make a purchase at no additional cost to you.
Subscriptions Make a Great Gift

 Chances are, as the semester gets busy, professors may not always have time to grab something. So snack subscriptions are really handy and a fun treat for staving off hunger during office or grading hours. Also a good idea: subscriptions to newspapers or journals they may not have access to.
Snacks: Go for healthy snack boxes and snack boxes with good variety. Best, go with snack subscription boxes that are rated well by customers and professionals. Top picks include Graze, which offers granola bars, trail mix, dried fruit, nuts, and related snacks (but doesn't have a US-based website); and SnackNation, which supplies natural and organic snacks and also respects dietary restrictions.
Other: In order to go with print or digital based subscriptions, you'll want to know which ones the professor already has access to. For a safer bet, you can gift subscriptions to something like Audible, which gives access to e-books and podcasts. Of course, if you know a news outlet they love, digital and print access is a great gift.
One Time Gifts

For the professors who've just been hired, published new work or research, been promoted, or earned tenure (or maybe simply made it through an especially tough teaching semester) sometimes a one time gift goes a long way for inspiration and showing you care.
Edible Arrangements: Skip flowers and go for this more neutral, tasty but still pleasing choice. Edible arrangements can be shaped and styled as you like and are fresh fruit, delivered directly to the recipient of your choice.
Surprise Experience: Though this can fall under the gift certificate category, this can also be just that–and experience. For professors you know personally (a family member) why not offer to take them on a day trip or a weekend getaway? Much as most professors may love what they do, it does everyone good to get away from the campus and the office every once in a while.
Frequently Asked Questions about Gifting Professors
Question: Is it appropriate to gift your professor?
Answer: Though we've already covered this a little, let's go into more detail. Public school teachers are typically allowed to accept gifts from students that are small in monetary value, though the amount varies by state.
For professors, it's actually even more complicated, as this can vary by university policies and also be left up to personal and professional teaching ethics. A good rule of thumb of undergraduates is to give a simple thank you, either verbally or as a note (or sticky note) after grades have been formally submitted at the end of the semest or school year.

If you are a graduate student, wait until you defend your thesis and gift professors who were either involved in mentoring you or working with you on substantial coursework. In those cases, keep gifts small as an appreciation gift (more as a farewell gift outside the classroom). 
Question: Is it weird to give my professor a gift?
Answer: Keep in mind what we mentioned above with regards to appropriate gift giving. If you're an undergraduate, it's considered not the best idea to provide gift ideas for your professor. It would be considered strange to gift a professor before grades are in, and could potentially create a messy conflict of interest both for you and your professor.

However, as a Ph.D. or even an MA student, it is actually considered polite to gift your professor if they've been a mentor to you. Just keep it modest and the timing right–and then there is no reason to feel 'weird' about it.
Question: Are all teachers at college professors?
Answer: Technically, no. Titles for teachers vary quite a bit depending on position, degree, and experience. Professors almost always hold a terminal degree (doctorate/Ph.D. or master of fine arts/ MFA for creative disciplines), but even then they may be considered an instructor.

There are different levels of professors as well. But when it comes to gift ideas, the best thing to keep in mind is that they still can make use of the same gifts, no matter the prestige of their title!
Question: What should I get a professor as a thank you gift?
Answer: For a thank you gift, as a student, you should stick to something simple. We'll cover this in more detail later on, but some of the best ideas include more generic but useful gifts, such as gift cards and coffee mugs. Ultimately, the gift should be less about spending money and more about showing your appreciation.
Question: Are professors/ teachers allowed to give students gifts?
Answer: In most cases, this is not a good idea. For one, there may be different university and college policies that prevent them from doing so. For another, this can create ethical concerns and potential conflicts of interest.
While it may be acceptable for a teaching professor to gift a student they've worked with for a very long time, it needs to stay very generic and very small. Too personal of a gift, or a gift of high monetary value can raise concerns. In general, it's best for professors to simply thank students and wish them well.

Besides, many professors may go on to mentor those students in the future beyond formal teaching, or write letters of recommendation for the job market or further graduate studies–that should be considered gifts in of themselves.
Looking for other perfect gift ideas for the important people in your life? Check out these recommended reads on great gift idea picks: