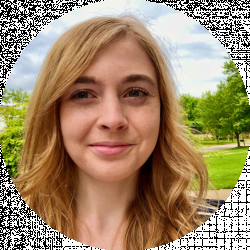 Latest posts by Erin Jamieson
(see all)
Shopping for the best gifts for writers in 2020 and 2021 may seem like an arduous task–but, with a shifting world and many of us re-evaluating our lives, it may also be the best time yet.
Writers around the world took to crafting essays, novels, and poetry. Instead of sapping up creativity, the pandemic seems to have inspired many writers, including myself, to write more–whether that's about the crisis or just life, or our interpretation.
One such example is a beautifully crafted anthology, And We Came Outside And Saw The Stars Again. Dedicated to depicting themes of not only loss but also renewal and hope, the book is titled after Dante's Divine Comedy.
Echoing the journey of going through darkness to hope, it shows that, if anything, now it is more important than ever to write, and narrate stories of lives and hope in the midst of confusion.
As a writer myself, I can tell you this list in person, and I will only offer the best recommendations for gifts for writers in your life. Whether I'm teaching writing, publishing my short creative work, or writing professionally, the best gifts can help inspire and feel motivated, even in the most uncertain times.
Read on for my gift recommendations for writers–from professional writers to the budding playwrights.
Subscriptions Boxes
A subscription box for writers? It may seem like an odd idea, but that's exactly what I love: most writers probably don't expect to receive a subscription box, but there are just a few that make my list for best gifts.
Subscription boxes add an element of surprise, especially welcome during a time of isolation. Even during normal times, subscription boxes can provide a fun gift and a little motivation when a writer is facing writer's block, a difficult chapter, or a daunting assignment.
Plus, it's a way to remind the writer in your life that you care, and continue to support them and their work.
Scribbler
Scribbler is absolutely my favorite subscription box for writers and one of a kind. Featured on prominent outlets, including ABC, USA Today, and Buzzfeed, this clever subscription box is curated to support aspiring writers, especially creative types.
Recommended by literary agents, boxes start at $27/ month and include teaching tools for well-known authors; surprise books and writing gifts; and an autographed novel each.
My favorite feature is the ability to access live chats with literary agents–especially helpful if, like me, you're trying to query a manuscript, but insightful for anyone interested in the book and publishing industry. Learn More about Scribbler Subscriptions Here.
Literati
This subscription will work for a gift for readers–but I can assure you that the best writers are readers, too, and this subscription box is a way to not only encourage writers to read but also gives them a way to relax. When I'm stuck on a poem or a scene, taking a break with a warm cup of tea and curling up with a book is exactly what I need.
Literati is like joining your own book club, complete with a new best selling book every month plus discussion questions. The box also includes bookmarks and full access to guides on the Literati app.
You can select from Intriguing Fiction; Adventures & Business; Fearless Women; Game Changers; and Myth and Meaning themes, making this versatile for any writer on your list!
Subscriptions cost $240/ per year; $150. 6 months or $75/ 3 months. Gift a Subscription to Literati Here.
Computer Software
I admit it–while I have respect for typewriters and even just writing them out by hand, I'm also happy that I'm a writer in an age of laptops. The worst part? Sometimes, writers, myself included, can get distracted by emails or texts or social media, all competing for attention.
These programs give tools to help writers focus, organize and even brainstorm, making them top of my list for best gifts for writers at the end of 2020 and into 2021.
Scrivener
A word processor is just a word processor, right? With Scrivener, you may change your mind. Perfect for writers of any kind at any stage–whether teenagers or enjoying writing in retirement–Scrivener is my number pick for writing software.
Rather than dictating how you write, this app (available for Mac, Windows, and iOS) provides powerful editing and organization tools to allow you to arrange, rearrange and tweak different sections of your writing project.
Automatic formatting, a virtual corkboard for brainstorming, a detailed outline, and importing with other apps are just a few features that I love. Buy Scrivener Here or Download a Free Trial.
The Novel Factory
As the name implies, The Novel Factory is specifically designed for novelists and is a must to consider when searching for the best gifts for writers. I recommend this most for writers who need direction or are just getting started.
Key features include templates to create virtual and visual notes about characters, locations, and more. You can also opt to work through step by step tips for writing the first draft; access plot outlines in a variety of genres, and drag and drop your notes.
If nothing else, The Novel Factory is excellent for brainstorming, to reference as you write, and for really visualizing how to make your characters come to life. Learn/ Shop The Novel Factory Here.
Digital Subscriptions
Digital subscriptions are some of the best gifts for the writers in your life. It doesn't matter if those writers are college students or younger, or already professionals–all of these are the best ideas for those currently trying to get published or trying to refine their writing skills.
Query Tracker
I recommend Query Tracker only for writers who are currently trying to get a literary agent (normally fiction and nonfiction writers) for a full manuscript or are actively considering it. Query Tracker is an excellent tool that allows you to not only keep track of your submissions but, with the paid version, allows you to see current agent news, sales, and deals.
This is a great way for writers to get a better understanding of the literary market, and be more strategic about who they query. It can also provide insight if a particular genre is booming or fading. Search filters, member timeline, and even agent reply times are just a few features with a premium membership.
Even better? The price is right, at just $25/ year. Upgrade to a Paid Query Tracker Here.
Publisher's Marketplace
Like Query Tracker, Publisher's Marketplace is best for writers who've started querying or are interested in querying soon–though this digital subscription would also be a great gift for editors, anyone in the publishing industry, and possibly even book lovers interested in the market.
The most expansive online marketplace for professionals, Publisher's Marketplace is widely read. A subscription comes with countless benefits to give writers and publishers insight in a way few other resources can.
Exclusive news and analysis; daily sales alerts; a full contact database; rolling editorials, current sales, and deals are all at your fingertips. You can also find what literary agents represent your favorite authors, search live charts of current publishers and imprints, and more, for $25/ month. Learn More About Publisher's Marketplace Here.
A masterclass isn't a great gift just for writers, but nearly anyone. But Masterclass just so happens to host great writing lectures and craft talks from famous authors. In fact, digital classes for writers include those led by Walter Mosely; Joyce Carol Oates; James Patterson; Aaron Sorkin; Shonda Rhimes, Dan Brown, and countless others.
These no-stress, self-guided video courses allow you to watch both online and off, can sync to your computer, phone, or TV, and come with a downloadable PDF. With new classes every month and subscriptions at $15/ month, Masterclass has a lot to offer writers. Buy a Masterclass Subscription Here.
MasterClass Online Classes
An online education subscription platform on which students can access tutorials and lectures pre-recorded by experts in various fields.
Check Prices
We earn a commission if you click this link and make a purchase at no additional cost to you.
Books and Magazines
Books and magazines may seem old school, but don't underestimate them as some of the best gifts for writers. While I do recommend novels, poetry, and other creative work, however, these books and magazines are specifically intended to support writers in their current projects and for refining their craft, no matter where they are in their careers.
Magazines
There are countless magazines I love, but a few top my list for gifts for writers, for a mix of craft and literary magazines. Plus, I love getting inspired every month or every other month with new interviews and new writers–it helps me feel connected even when I can't attend writing events in person.
Poets and Writers
My go-to magazine for querying, interviews, and refining my writing is Poets and Writers. This is one of the most well-known magazines for writers, and for good reason.
Each issue comes with looks at new writers and established writers, exclusive chats, insights from literary agents, and current and upcoming grants/ awards/ contest, and countless other resources.
I especially love that this magazine isn't afraid to tackle hard realities in the Publishing Industry, but still manages to retain an encouraging outlook. Plus, writers will find plenty of inspiration with brainstorming activities and online access to more tools and features. Subscriptions cost just $12/ year or $20/ two years. Buy a Subscription to Poets and Writers Here.
New Yorker, The Sun, Granta, and The Atlantic
It's nearly impossible to make a shortlist, in my mind, for the very best literary magazines, but my top picks include The New Yorker, The Sun Magazine, Granta, and The Atlantic.
Professionally produced and available across the country, these literary magazines sometimes launch writers' careers, and also contain some of the most acclaimed writers. These magazines make for immersive reading, help writers keep up with the ever-moving literary scene, and support the arts.
Buy or learn more about following the links above.
The New Yorker Subscription
Weekly magazine featuring journalism, commentary, criticism, essays, fiction, satire, cartoons, and poetry. Starting as a weekly in 1925, the magazine is now published 47 times annually, with five of these issues covering two-week spans.
Check Price
We earn a commission if you click this link and make a purchase at no additional cost to you.
Books
These are craft books I consider top quality for a novelist, short story writers, poets, and professional writers.
The Nighttime Novelist is one of my favorite craft books of writing, and truly golden for anyone who's struggling with a first novel or coming back after a hiatus.
Intended for busy professionals, teachers, parents, or even students, this book contains bite-sized chapters, guiding you from constructing plots to nuanced characters, pacing, and nearly every hurdle you can think of. Fun, lively writing exercises will get the creativity flowing while balancing reality and encouragement.
This is a gem of book writers will come back to over and over again with a refreshing sprinkle of humor in every section. Buy Here.

The Nighttime Novelist: Finish Your Novel in Your Spare Time | Amazon
Though romantic fantasies of the writing life don't often include a day job, the fact is that most writers have one. If you find yourself among them, stealing moments late at night, early in the morning, or on your lunch break to write.
Buy at Amazon.com
We earn a commission if you click this link and make a purchase at no additional cost to you.
11/30/2023 07:13 am GMT
There are surprisingly few poet craft books that are truly helpful, but this book is a classic. From a poet herself comes a book of the essentials, from imagery to diction, revision, and even the importance of reading.
Both classic and more contemporary poems, inspirational quotes, and more make this a comprehensive guide and great reference book. Buy Here.

A Poet's Craft: A Comprehensive Guide to Making and Sharing Your Poetry | Amazon
This is a comprehensive book on writing poetry from inspiration through publication. It includes chapters on the Muse, imagery, language and diction, revision, giving a poetry reading--and also perhaps the most thorough introduction to writing in meter, rhyme, and form available anywhere today.
Buy at Amazon.com
We earn a commission if you click this link and make a purchase at no additional cost to you.
11/30/2023 07:47 pm GMT
If you want a guide for nonfiction writers, I recommend this book, which is a gold medalist for the 2020 Independent Publishers Award and a 2020 International Book Finalist.
Both practical and inspiring, the guide covers everything from writing to publication and marketing your book. Writers get an inside look at the realities of self-publishing, but it's valuable even for those looking to go the traditional route. Buy Here.
Writing Office: Decor & Computers
Not all of us have a writing office (and no, I'm not referencing gifts for fans of the hit show, The Office). But adding some decor items can really make space feel more personal for a writer. And if you're looking for a bigger budget or group gifts, I have some recommendations for writers who need a new computer.
Decor
Writers are just a little bit different–celebrate it with quirky, writer themed decor gifts and accessories. Etsy is my go-to for unique, handmade items, plus it supports small businesses and artists.
Some of my favorites from Etsy include writer-themed mugs (here, and here); writing themed wall art (here, here, and here), and even a writing pillow.
Writer Mug Gift | Etsy
Bring a smile face and score some major gift-buying points with this "under $20" Funny Writer Mug that they'll use and enjoy every day!
Check Price
We earn a commission if you click this link and make a purchase at no additional cost to you.

Writing Motivation Mugs | Etsy
This Dishwasher and microwave safe mug is a perfect gift to a writer.
Check Price
We earn a commission if you click this link and make a purchase at no additional cost to you.

The Writing Manifesto Print | Etsy
Whether you're an aspiring writer or a veteran wordsmith, The Writing Manifesto will infuse your writing with inspiration and creativity.
Check Price
We earn a commission if you click this link and make a purchase at no additional cost to you.


Writer Definition Print | Etsy
Quote print (mat and frame not included) is printed on high quality, archival paper and inks by our professional lab. Your print will not fade or yellow and will last a lifetime with typical home storage.
Check Price
We earn a commission if you click this link and make a purchase at no additional cost to you.

Writer Definition Pillow | Etsy
Made out of Spun polyester with a soft canvas-like feel. Design is printed on both sides.
Check Price
We earn a commission if you click this link and make a purchase at no additional cost to you.
Computers
Computers these days are a must for writers, but some are better than others. My best computers for writers' recommendations are based on keyboard performance, reliability, ease of use, and other features, like being lightweight enough to take with anyone on the go.
Google Pixelbook Go – Lightweight Chromebook Laptop
If the writer on our list wants a computer almost solely dedicated to writing, I recommend the Google Pixelbook Go. This charming and lightweight Chromebook offers 8 to 16Gb of ram for plenty of storage space and touts an impressive battery life of nearly 12 hours.
Weighing in at a slight 2 pounds, this is a highly rated laptop that's perfect for writers on the go. The 8th generation processor works well for its purpose and because it's a Chromebook, writers won't be as tempted to get distracted by social media and gaming. Quiet keys with a backlight are also a plus. Buy on Amazon.

Google Pixelbook Go | Amazon
Pixelbook Go lets you stay unplugged for up to 12 hours so you don't need to carry a charger; when you do need a charge, get up to 2 hours of battery use in just 20 minutes so you can keep going.
Buy at Amazon.com
We earn a commission if you click this link and make a purchase at no additional cost to you.
11/29/2023 10:06 pm GMT
MacBook Air
I can attest to this computer for writers–the Macbook Air 2020 is the one I personally use. Like Macbooks have a reputation for being expensive, the basic model, at around $1,000 suits me, and most writers, with decent processing for most internet functions, easy to use apps, and great response.
I especially love the updated Magic Keyboard for seamlessly writing, the bright display, and the lightweight but sturdy design. Buy Here.
FAQs
Question: What are good gifts for writers?
Answer: The best gifts for writers are those that inspire and support their writing or reading. Software programs to organize their work; writing themed decor; books on writing craft; and even subscriptions for querying are all great gifts. And of course, remember that writers are often book lovers, too.
Question: How do you give a writer who already has everything?
Answer: If you're having trouble brainstorming the best gifts for the writers in your life, there are always creative gifts they will enjoy.
Consider gift cards to coffee shops and bookstores with a personal note; books of inspiration from authors; writing decor, and maybe even upgrade their keyboard with an ergonomic one. Even things like music gifts and podcasts can be great ways to inspire!
Final Thoughts
Finding the best gifts for writers isn't nearly as hard as you'd think. I'd encourage you to go beyond the typical notepad or bookmark and think about what the writer in your life needs–whether it's a little boost of inspiration from decor or software to guide the writing process.