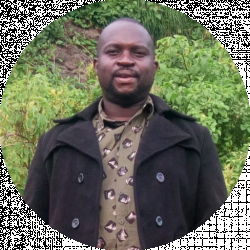 Latest posts by Haron Omaita
(see all)
Since time immemorial, the sea turtle has always symbolized good health, longevity, strength, peace, and wisdom across various traditions and cultures.
For some people, the marine creature symbolizes letting things happen in the fascinating journey of life. The turtle is a reminder to slow down and not rush things for others. Sea turtles are not only easy on the eye but what they stand for has an even deeper significance for many.
It, therefore, comes as no surprise that many people all over the world adore this awesome creature. Some even consider it as their "spirit creature". So, I've come up with some of the best turtle sea gift ideas below if you or someone special in your life loves sea turtles, based on age, gender, occasion, usefulness, personalization options, and uniqueness.
From a cozy turtle blanket that's great for kids to turtle jewelry that's amazing for his or her birthday or Valentine's Day, I'm certain that you'll find gifts that are not only useful and convenient but also memorable and attractive. Whatever the occasion, I'm sure you can find the right sea turtle gift idea from our detailed guide below. Let's get right into it, shall we?
Best Sea Turtle Gifts for Babies and Toddlers
Here are some ideal sea turtle-inspired gift ideas for babies and toddlers:
BLUETOP Handmade Newborn Photography Turtle Costume Unisex Outfits

If you've got friends who love turtles and are expecting a new baby, you can celebrate the upcoming birth of their newborn by getting them this lovely crocheted turtle costume. It's cozy and soft, so it'll be gentle on the baby's skin. Moreover, it fits babies aged up to 6 months.
The costume includes a green beanie as well as a back piece that resembles the shell of a turtle. It'll effectively turn your friend's baby into a lovely turtle and will produce some amazing photos.
Hape Tito Wooden Turtle Pull Along Toddler Toy

If you have a toddler who's lately become fixated on walking, the Hape Tito Wooden Turtle Pull Along Toy can be an ideal gift for them. With this cute wooden pull-along toy, they could also take daily walks with a mate.
What makes the toy fantastic is that its shell contains water, and it twirls, making it extra eye-catching for your little one. Ideal for helping toddlers practice their balancing skills, the durable turtle toy is perfect for tots aged 1 and over.
DUCKBOXX XX Wind Up Bath Toys Swimming Sea Turtles

This set of 3 wind-up baby sea turtles can make bath time extra fun for your little one. The turtles come in blue, green, and orange.
Babies and toddlers will learn the principles of buoyancy and will love the turtles' bumpy texture as well. They're made of ABS, a durable, nontoxic material.
Musical English & Spanish Learning Sea Turtle Toy

This educational sea turtle toy is ideal for babies aged 6 months or over, helping them learn English and Spanish through music. Your toddler or baby can press on any colorful mode to play happy songs, sing off the ABCs, count numbers, and so on. In addition, the toy is made from safe, durable plastic that will stand up to the most lively of toddlers or babies.
Gebra Inflatable Tummy Time Sea Turtle Water Mat

A water mat may not be the right gift for your baby or toddler before springtime. However, that's when the prices of water toys soar, and the best ones begin selling out. Therefore, it makes sense to get your toddler this lovely turtle-shaped mat today for the upcoming holidays.
With a screw-on cap water plug and 0.35 mm PVC, you can rest assured that there won't be leaks or rips.
Bucky the Turtle Interactive Learning Toy

Want to get your toddler or baby some adorable interactive toys? Well, you should buy them Bucky the Turtle, which includes friendly buckles available in different colors, as well as matching numbers printed on the turtle's softshell tummy.
This adorable toy is the ideal size for small hands (9 inches by 5 inches) and helps babies and toddlers improve their motor skills.

Bucky Turtle
Check Price
We earn a commission if you click this link and make a purchase at no additional cost to you.
11/28/2023 09:49 pm GMT
Best Sea Turtle Gift Ideas for Children
Looking for ideal sea turtle-themed gift ideas for kids? Well, here are some of the best.
Creativity for Kids Turtle Lagoon

This glow-in-the-dark, super awesome craft set from Creativity for Kids is ideal for families that have an aspiring marine biologist. It lets your marine biologist in the making create their own turtle home, beginning with one starfish they create with clay molding and two sea turtles. It's the best STEAM experience for kids aged 5 or over.
Little Tykes Round Turtle Sandbox

Yes, you probably had the Little Tykes Turtle sandbox as a kid. This turtle sandbox was found in almost every backyard in the 1990s and you can recreate that ritual with your own children.
Make sure to measure before making an order (its measurements are 8.5 inches deep, 29.25 inches wide, and 45 inches long).  Also, make sure to separately order sand.

YongEnShang Teenage Mutant Ninja Sea Turtles Action Figure Toys Series 2 3″

Have fans of Teenage Mutant Ninja Turtles in your family? If so, these 3-inch action figure toys (available in a pack of four) are amazing for imagination and fun. Your kids can also use them as cupcakes and cake toppers, in addition to stocking stuffers.
Ninja Turtles Children's Digital Watch
Buying your kid a watch will hold them accountable. They'll be extra thrilled with it when they see its flashing LED lights and notice that it's Ninja Turtle-themed. The watch's materials are absolutely non-toxic and kid-safe, and its strap is extra adjustable.
CozySnugz Cozy Crocodile Turtle-themed Blanket

The Cozy Crocodile Turtle-themed Blanket from CozySnugz is ideal for your kids to keep warm during cold nights. This pocket-style blanket can also work like a sleeping bag for your kids if they so wish. Made from polar fleece, the turtle blanket is super warm and cozy, making it ideal for kids aged 3 to 12.
Nickelodeon Bell Teenage Mutant Ninja Turtles Bike Helmet

Want to make your kid feel like a million bucks and stay safe at the same time? The Teenage Mutant Ninja Turtles Bike Helmet from Nickelodeon is probably their best gift ever! With this present, your child can enjoy riding their new bicycle, use their new rollerblades or skateboard, and feel invincible (this is a bit scary, of course, but you can't expect anything less, can you?).
The helmet includes wonderful features such as aerodynamic cooling vents to keep your child's head comfortable and cool (helmets can get extremely sweaty and grimy!), and it's also designed for excellent safety in case there's ever an accident.
Waful Wooden Jigsaw Puzzles

Made of wood, this turtle jigsaw puzzle from Waful will help challenge your child's mind. If you want a useful turtle gift, this special puzzle is a wonderful choice for children and children at heart.
It will provide fun and entertainment for hours on end while helping your kid improve their problem-solving skills, concentration, as well as patience.
Melissa & Doug Giant Life-like Turtle Stuffed Animal

With this life-size posh turtle toy, your young lass can hug and cuddle a sea turtle for as long as she wants. This turtle-stuffed animal toy will look attractive in any playroom or bedroom. Its adorable and cuddly shape makes it an ideal present not only for children but also for anyone who loves sea turtles.
Silver Lilly Sea Turtle Animal Tail Blanket

This sea turtle design blanket from Silver Lilly can help make bedtime more exciting for your kids. Made of luxurious polyester and soft to the touch, this blanket provides your kids with the right amount of comfort and warmth while sleeping.
The unique colors and turtle shape will make any kid feel like they have a fun costume on at bedtime. This sea turtle present is ideal for a kid who loves sea creatures.
Sea Turtle Gift Ideas for Her
The following are some turtle gift ideas for your mom, girlfriend, wife, daughter, sister, or any other sea turtle-loving woman in your life.
Bellalpsa Mother & Baby Turtle Necklace

This necklace is a gorgeous memento for turtle-loving women. Made with rose-gold plated silver, the Bellalpsa Mother & Baby Turtle Necklace is an elegant and timeless jewelry item that's ideal for occasions such as Christmas, Valentine's Day, birthdays, Mothers Day, and lots more.
Lazy One Women's Sea Turtle Pajamas

These turtle pajama bottoms are wonderful gifts for turtle and ocean lovers alike. With this soft cotton sea turtle sleepwear, that special woman in your life can lounge comfortably around the house.
To complete the collection, you can also buy her a matching turtle-inspired top. This turtle-themed present is ideal for those who want to chill out just like a turtle.
Chala Sweet Messenger Handbag
This is the best sea turtle-themed present ever for ladies who are always on the move! The turquoise turtle design handbag is stylish and practical and is perfect for carrying all her essentials around town. Made of vegan leather, this fun and whimsical sea turtle-themed bag guarantee that no sea creatures were harmed during its manufacture.
Pura Vida Sea Turtle Pack
This sea turtle-inspired bracelet set can bring the sea along wherever you go. The set consists of a braided bracelet, a sea-themed bracelet, a chain-style coin bracelet, as well as an elegant sea turtle bracelet to provide the ideal summer accessory.
Crafted by Pura Vida, this cute collection is from a company that helps provide sustainable work for artisans worldwide and promotes awareness for charities.
ZZKKO Marine Turtle Lunch Bag

Eating out every lunch is far from healthy. It's much more convenient to have a quality bag at the ready-to-pack-your lunches. When shopping for gifts next time, you can help the woman in your life live a healthier lifestyle with this turtle-themed lunch bag from the ZZKKO Store.
If she loves the seas, turtles, or environmental sciences, this is one unique gift. The Sea Turtle Lunch bag features an adjustable strap to let her wear it over her shoulder or across her body. It's a messenger-style bag featuring rear-slip pockets, as well as under the flap pockets. Moreover, the main compartment has an easy-to-access drawstring closure.
Best Sea Turtle Gift Ideas for Him
Looking for the ideal sea turtle gift idea for your husband, father, boyfriend, brother, uncle, or son? Here are some of the best sea turtle gifts that are perfect for his birthday, Christmas, Valentine's Day, Fathers Day, or for no occasion at all!
AUSCUFFLINKS Woven Skinny Animal Neckties

This woven skinny sea turtle-inspired necktie from AUSCUFFLINKS will make the recipient look as amazing as a turtle. Made with plush fabric, any dapper, turtle-loving guy is sure to enjoy putting this turtle tie on.
Shell Yeah Cute Turtle & Tortoise Lover T-shirt
The Shell Year Turtle and Tortoise Lover T-shirt is a funny gift that any sea turtle-loving guy would fancy. I sure would!
Made of soft cotton, this turtle-themed shirt also comes in other colors, including grays and blues. The shirt is the perfect present for anyone who adores the slow and steady beach life.
Paxton Jewelry Sea Turtle Sterling Silver Cufflinks

These sea turtle-themed cufflinks from Paxton Jewelry can add some personality to the recipient's tuxedo. Made of sterling silver, these lovely hand-made accessories are sure to make any guy stand out.
The cufflinks are available in a gorgeous gift box to help you stylishly present your gift.
Cigar Cutters by Jim Sea Turtle Cigar Cutter & Bottle Opener
This sea turtle-inspired stainless steel cigar cutter and bottle opener is an awesome present for the turtle-loving guy in your life who enjoys a few pints of beer and smokes cigars. This unique sea turtle gift can be complemented by a subscription to Luxury Cigar Club.
Rolife Build-Your-Own Wooden 3D Assembly Puzzle

Looking for a perfect gift for a guy who's solved every possible puzzle? Well, this is the perfect gift for him. It's also great for those who like collecting turtles since it's a wooden 3D assembly puzzle kit. Once he's done, he'll have a turtle model. Each puzzle piece is made of quality laser-cut wood pieces. There's no need for glue and each puzzle piece is pre-cut. The wooden flat sheets each measure about ¼ inch thick.
Since the instructions are pretty simple, this puzzle is perfect for adults and children. Regardless of whether you're shopping for a present for a guy who loves marine creatures or for something to go into their turtle memorabilia, this gift will surely delight that favorite guy in your life.
Good Luck Sock Turtle Crew Socks

This pair of turtle crew socks from the Good Luck Sock Store is a sweet yet inexpensive present for the turtle-loving guy in your life. In many cultures around the world, turtles symbolize good fortune and luck, and that's the theme of these socks.
Made of a blend of cotton, polyester, and spandex, this pair of socks is comfortable, breathable, warm, and of course, durable. They can easily be machine-washed and they won't lose their shape or stretch. They feature reinforced heels and extend to about mid-calf on men's sizes 7 to 12.
The best part about them? They're covered in happy, smiling sea turtles to wish him good luck throughout the day.
Personalized Gift Ideas for Turtle Lovers
By buying a customized sea turtle gift, you can give that turtle lover in your life a truly special gift. Here are some customized gift ideas for those who love sea turtles.
Personalized Name Turtle-inspired Mug
This custom-made sea turtle-themed mug from Diver Bliss will have your loved one or friend enjoying their cup of tea or coffee. Available in 11-ounce to 15-ounce sizes, this mug has a sea turtle design with the name of the recipient on it.
With this personalized sea turtle mug, your turtle-loving family member or friend will start their day well sipping their favorite drink.
Faith and Franklin Customized Sea Turtle Stationery

Personalized, realistic, and beautifully detailed, these loggerhead turtle-themed note cards from Faith and Franklin are an awesome present for any sea turtle lover. The customized stationery comes in 5.5 inches by 4.25 inches matte cardstock that you can easily write on.
The Cutting Board Shop Custom Sea Turtle Cutting Board

This personalized turtle-inspired cutting board from The Cutting Board Shop is a great present for your friend or family member who adores sea turtles. It features three sea turtles, and you can customize it with quotes, dates, and of course, names.
This customized sea turtle gift is ideal for presenting during a housewarming, wedding, or engagement party.
Diver Bliss Personalized Sea Turtle Design Mobile Phone Case

This turtle-inspired cell phone case from Diver Bliss is biodegradable, so there should be no worry about plastic getting into our oceans and suffocating lovely sea turtles. It comes with a tribal turtle build, and you could customize the case with the recipient's name, so it's uniquely theirs.
Unique Turtle Gift Ideas for Turtle Lovers
If you're looking for a unique gift for that turtle-loving friend or family member in your life, you're in the right place. Here are some truly unique gift ideas for them.
Save the Turtles Cloth Face Mask

This unique sea turtle-inspired gift offers 2-in-1 goodness. The recipient can wear this face mask to avoid catching COVID-19 and help promote the conservation of turtles.
Microfiber Round Large Luxury Beach Towel Blanket

The Microfiber Round Large Luxury Towel Beach Blanket is a must-have summer essential. This stylish blanket is ideal for turtle lovers who plan to hit the beach in the summer. Your turtle-loving friend or loved one will adore the lively colors, unique turtle graphics, and detailed mandala of this elegant beach blanket.
Reusable Funbiz 2-Pack Silicone Straws
Anyone who genuinely loves turtles would be glad to help save sea turtles. These reusable straws will help that turtle lover in your life cut down on using disposable straws. Made with silicone, these straws are portable and compact. They're soft, heat-resistant, and foldable. Keep a few in your bag or pocket whenever you go on a holiday.
SANY DAYO HOME Happy Turtle Sayings Ornamental Box Sign

Any turtle lover will be glad to receive this unique gift. It comes with turtle sayings, turtle quotes, and turtle puns. They can place this sign on their PC to raise their spirits.
Ganz Lucky Little Sea Turtle Wish Box

This adorable little fella is the ideal present for the turtle-loving friend or family member in your life. It's minuscule but will bring lots of good fortune to the recipient. It measures 1 inch and you can open up the shell to place your wish.
Palm Studio Designs 3D Wooden Sea Turtle Wall Art

This gorgeous wooden 3D sea turtle wall art with a coral reef built from Palm Studio Designs can decorate any home. Made of six layers of top-quality birch plywood, this sea-themed 3D wall art can be an adorable gift for any turtle lover.
Planeform USA Turtle Metal Art
This multi-colored turtle-inspired metal art is a wonderful focal point in any room. When discussing sea turtles with your guests, you can engage them with this unique wall art. Made of high-grade stainless steel and protected with an industrial-grade clear coating, this decoration is perfect for both outdoor and indoor use.
Stemless Sea Turtle Wine Glasses

Know anyone likes wine and sea turtles? Then you should buy them these cute Stemless Sea Turtle Wine Glasses. The bottom of each glass has a blue crackle that makes the glass resemble a deep blue sea which any turtle lover is sure to enjoy. Moreover, give them this wine subscription to let them enjoy sea turtles and drink wine throughout the year.
Woow Decor Co Sea Turtle Rug
This turtle-themed rug from Woow Décor Co will make any room cozy. Available in several sizes, this rug can be used in the living room, kids' room, bedroom, and so on.
Made entirely of polyester yarn, the rug is easy to wash and pet-friendly. This exciting carpet can be an amazing housewarming present for any turtle lover.
NinthIsle Big Sea Turtle Hawaiian Print Car Seat Covers

These lovely large turtle-inspired car seat covers from NinthIsle can help protect the seats of your car from dirt, grime, sand, and food particles. The Hawaiian print is sure to give the turtle lover in your life an island vibe while cruising in their car.
FAQs
Question: What Should You Buy Someone Who Adores Sea Turtles?
Answer: Here are some of the best unique gifts to get those who adore sea turtles:
• Palm Studio Designs 3D Wooden Sea Turtle Wall Art
• Microfiber Round Large Luxury Beach Towel Blanket
• Stemless Sea Turtle Wine Glasses
• Planeform USA Turtle Metal Art
• Woow Decor Co Sea Turtle Rug
• NinthIsle Big Sea Turtle Hawaiian Print Car Seat Covers
Question: What Does a Sea Turtle Gift Represent?
Answer: Since turtles live long, a sea turtle gift symbolizes longevity. More intriguingly, you have to pay attention when a turtle appears in your life. It stands for great opportunities in life you need to capitalize on.
Question: How Do Turtles Build Their Nest?
Answer: Using her flippers, the female turtle flings loose sand away in a dry area of the beach. She then rotates her body and digs with her flippers to build a "body pit". After building the body pit, she uses her cupped hind flippers to dig an egg cavity.
Question: Does a Turtle Squishmallow Exist?
Answer: Yes, a turtle squishmallow does indeed exist. It's known as Henry the Turtle.
The Takeaway on Best Sea Turtle Gift Ideas Guide
Know someone passionate about nature, marine creatures, or the ocean? Does their love of the outdoors make them especially obsessed with sea turtles? If so, these sea turtle gift ideas can help them swell their turtle items collection. They're all about people who adore turtles and want to make them a major part of their daily life.
If you're looking for something personalized and useful at the same time, be sure to buy your friend or family member the Custom Sea Turtle Cutting Board from the Cutting Board Shop. Or, for something truly unique and beautiful, be sure to get them the 3D Wooden Sea Turtle Wall Art from Palm Studio Designs.
I hope you've at least found this sea turtle gift-giving guide helpful or that you're going to fall in love with sea turtles from this moment on.