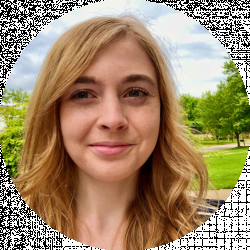 Latest posts by Erin Jamieson
(see all)
Star Trek has enjoyed an avid following for decade after decade, with countless gifts, revivals, spin-offs, motion pictures, and more. Even if you aren't an avid fan of science fiction, chances are you're aware of just how ubiquitous Star Trek gifts and merchandise can be.
And in many ways–that sheer volume of Star Trek gifts available, makes it all that more difficult to find the best gift for the Star Trek fan in your life.
If you are in any doubt about how much Star Trek continues to resonate in pop culture, you need only look to Star Trek: Picard, a web TV series created by CBS producer Alex Kurtzman. The series, which is slated to air its first episode sometime in the first months of the new year, will start off with ten episodes for its first season.
The series will take place two decades, chronologically, after the 2002 film, Stark Trek: Nemsis, and follow Jean-Luc Picard, a recurring character and captain of the starship USS Enterprise.
The new series is garnering predictions, theories, and anticipation that you'd see with many Star Trek shows and films, with Rich Edwards, writer for Games Radar, declaring that in this century, there has never been a more ideal time to be a Star Trek fan.
Of course, that is easy to argue with, and no doubt fans who remember the earliest Star Trek years may have other ideas.
What isn't in doubt? Star Trek has had and continues to have, one of the most lasting impacts on pop culture among American series or franchises. It also means that if you're shopping for Star Trek gifts, you won't be short on options.
But if you're looking for the best Star Trek gifts, it can be easy to become overwhelmed. In this guide, we'll give you some tips on how to find the best Star Trek gifts, what to avoid, and give you options for different price points, and, of course, different kinds of fans.
How Has Star Trek Evolved Since Its Inception?
Before we get into what gifts to buy, let's just give a brief overview of the history of Star Trek and its ascendence into pop culture fame. Called 'trailblazing' by Smithsonian, Star Trek made its debut around half a century ago, when it first aired on NBC.
It was not an instant lasting success–in fact, Star Trek was canceled after just three seasons. Yet it was clear that cancellation was premature. In 1969 and 1970, reruns began airing, both in the United States and overseas. In fact, it was during these reruns that Star Trek really garnered attention.
The first Star Trek convention took place in 1972 in New York City, and within a year the first animated show launched. Though the first motion picture did not amass as many profits or warm reception as anticipated, the decision was to make a sequel nonetheless.
As of today, the Star Trek franchise boasts five TV spin-off series, an animated series, and thirteen films, in addition to the original series.
How Popular Is Star Trek?
 Star Trek films alone are worth an estimated net worth of one point seven billion dollars. While the Star Wars franchise is worth far more than that, Star Trek is still among the most successful and iconic science fiction series of all time.
While ratings have ebbed and flowed over the years, one thing is clear that Star Trek still holds a popular influence: many cite Star Trek's timeless themes, such as exploration (of self and the physical world); saving humanity; good vs evil; and the unknown.
Does Star Trek Only Appeal to Certain Kinds of Fans? 
Fandom for Star Trek items and gifts and films is best described as wide and varied. Star Trek fans range from sci-fi fans to even engineers and scientists, some of whom claimed to have been influenced by Star Trek to enter their careers.
Calling themselves Trekkies, Star Trek fans include both older and younger fans. And while there may be some perception that Star Trek is largely a franchise for those who are of middle age or older, the new films and shows show persistence from generation to generation.
What Approach Should I Take When Looking for the Best Star Trek Gifts?
The first step for finding the best gifts, of course, is to think of the person you're shopping for. Think not only of their age and general personality but also their lifestyle. Then ask yourself the following questions:
What is my budget? Is it flexible?
Am I looking for a purely fun gift, or also something that has some practical element to it?
Am I aware, if the person is a Star Trek collector, what they might already have?
If I'm ordering online, am I aware of the company's reputation, policies, and return options?
Has anyone else bought and reviewed this product?
What Should I Be Wary Of?
Unless you're going for something like a one-of-a-kind or unique collectible, in most cases you should be quite careful with purchasing only from established sellers. Actually, perhaps in some ways, especially if you are buying something of high value. That is, even individual sellers need to provide a substantial track record and positive feedback from other buyers.
Some red flags when it comes to gifts for  a popular franchise like Star Trek include:
Prices that seem 'too good to be true'
Listings that do not include pictures or full descriptions
Something that claims to be of value with no proof
Gifts sold on unknown sites
Gifts sold with SSL and methods for secure payment
Gifts with no reviews or track record of sales
What is the current gift card scam, and do I need to worry about it? 
There is also a gift card scam that is especially prevalent right now, especially for popular items (like Star Trek) but even regular home goods like curtain drapes. Normally, what happens is that you submit a method of payment, only to receive an email requesting a method of payment, in the form of gift cards.
First of all, if a different method of payment is needed, you should be informed promptly. Secondly, the payment should be up to you and not demand a gift card. If you are ever in doubt, contact customer service for the seller/ site first before giving out any more information.
What Kinds of Gifts Are Best for Star Trek Fans?
Now that we have that out of the way, let's take a look at some of the best Star Trek gifts you can buy. We'll be looking at a few main outlets where you can find Star Trek gifts, as well as a few individual items. For each, we'll unpack the pros, cons, and what you need to know before you make a purchase.
1. From Etsy
Etsy is a marketplace for both vintage and handmade items, which means this is a great option if you're looking for unique Star Trek gifts, and maybe especially if you have a Star Trek fan that already has typical Star Trek gear. Since items are offered through independent sellers, however, there is always the concern that quality will not always be consistent.
Etsy is fairly user-friendly, allowing you to not only perform a basic search, but sort by category, country, price point, and other filters you might expect. While far from perfect, Etsy has a privacy policy that limits the scope of sharing your information and allows a variety of secure payment options as well. Perhaps the worst and best part about Esty is that listings change, meaning it's possible to find new items or for them to go away the next time you shop.
For a simple statement, consider jewelry. Star Trek jewelry may at first sound like an odd choice, but there are actually subtle but unique options on Etsy. These options are great for anyone who is a Star Trek fan but once to be less showy about it. Think of these as whimsical, fun pieces for anyone who happens to love both jewelry and Star Trek.
Make it So Star Trek Bracelet
This Star Trek-themed bracelet is simple; made out of aluminum and stamped metal, it's for casual wear and has an unadorned look that makes the quote stand out and the bracelet easy to pair with almost anything. By design, it can be bent to fit your wrist, and shipping is free within the United States.
Pros: Easy fit, more understated, budget-friendly
Cons: Not fine jewelry, one size fits all may work for most adults but not all
Star Fleet Insignia Necklace

Available in sterling silver, gold, and bronze, there is a certain elegance to the clean design and elegant chain. The Insignia necklace currently retails for seventy-nine Canadian dollars or one hundred dollars for eighteen-carat gold. It's handmade in Greece and boasts five out of five stars for over four hundred and fifty reviews. You even have the option to add a custom pendant.
Pros: Elegant, excellent reviews, multiple options, free delivery to U.S. and Canada
Cons: As unique it is, it's always possible quality will vary

Star Fleet Insignia Necklace | Etsy
This Star Trek Starfleet insignia is the best gift for Trekkies all over the world! Made out solid sterling silver hand carved using the lost wax method.
Check Price
We earn a commission if you click this link and make a purchase at no additional cost to you.
Star Trek Symbol Wire Ring
An option that is gender-neutral, this ring is rather subtle in its symbolism, but in some ways, that's what makes it a nice gift. The handmade wire ring costs around twenty U.S. dollars currently, comes in a variety of ring sizes, and is a fun, fuss-free gift.
Pros: Fun, simple, works for different people
Cons: May not be as durable, may not have your ring size

Star Trek Symbol Wire Ring | Etsy
It's very light and dainty, but still clearly trek. With 3 colors to choose from this listing: Silver, Gold or Rose Gold.
Check Price
We earn a commission if you click this link and make a purchase at no additional cost to you.
2. Decorate with Unique Art Pieces
Sure, you can find Star Trek art elsewhere, but Etsy offers a playful selection that goes beyond typical posters and collectible items. These pieces are a great way to add some personality to a room without making it feel overbearing.
Star Trek Wedding Unique Gift for Couple Custom Illustration Print Digital File Vulcan

As the title suggests, this is actually intended as a wedding gift. If you know anyone who's getting married and they both happen to be Trekkies, consider this an option. A Star Trek saying is featured above an illustration of two hands; when you order, you add names and wedding date. It can also be used for anniversaries.
Pros: Personalized, affordable, and unique
Cons: Really only works as a wedding or anniversary gift

Star Trek Enterprise Vintage Style Poster – USS Enterprise BluePrint:
From a highly rated seller comes this vintage-style poster that would look at home in a study, office or even bedroom. The handmade item is available in a variety of sizes, from five by seven to twenty-four by thirty-six inches. Digital vintage effects really give it an authentic look without the price point, coming in at forty-one Canadian dollars for the largest size.
Pros: Vintage feel without the price, multiple size options
Cons: Not a true vintage, does not come with a frame
Canvas Wall Art
For something with a bit more pop and a more modern feel, this graduated canvas wall art adds color, personality and some pizazz to your space. Canvas sits on a pinewood frame, has UV protection, HD quality paint, and available in multiple sizes
Pros: Fun, vibrant, modern, comes in one to five panels and many sizes
Cons: Not many reviews; can be expensive (up to two hundred dollars for an extra-large size with five pannels)
3. Consider Buying a Subscription
Have someone in your life that simply can't get enough Star Trek items? A subscription service is a way to surprise them on a regular basis with fun Star Trek-themed gifts. Normally, you'll have a variety of options, with most shipping a box every month or so.
Essentially, a subscription service is 'the gift that keeps giving, but of course, there are also downsides to this option. For one, someone may not actually want a subscription. Quality control for individual items may be difficult to determine. Before signing up for any subscription service, it's also essential to check to see what cancellation policies are, as well as company reputation.
Star Trek Mission from Loot Crate
While currently sold out, this option is worth mentioning, as you can join a waiting list. The box will be shipped every other month, with four to six items of Star Trek apparel and collectibles. Past items include graphic t-shirts, posters, models, and figurines. Other crates offer options for one, three, six, and twelve-month subscriptions and average around forty to sixty dollars a month
Pros: Collection of surprise merchandise, variety, convenience
Cons: Current waiting list, the possibility for shipment or service problems
Star Trek Starship Collection from HeroCollector:
One of the nice aspects of this option is that you're given an 'introductory' package that helps put you at ease in terms of both the quality of products and the service. The subscription service is focused on gifts such as Star Trek magazines and collectible starships; subscription options include monthly; three months; or six months prepaid and cost an average of forty dollars per month.
Pros: Risk-free trial package, transparent compared with other subscription services
Cons: Rather limited scope of products, somewhat expensive
Official Star Trek Starship Collection | Eaglemoss
This incredible new collection of STAR TREK models includes all the most significant ships from the five STAR TREK television series and all the movies. Every ship has been painstakingly recreated in die-cast and high-quality ABS materials then hand-painted with an incredible level of detail.
Check Price
We earn a commission if you click this link and make a purchase at no additional cost to you.
4. Star Trek Shop
If you want one-stop shopping for official Star Trek merchandise, look no further than the Star Trek Shop. The Star Trek Shop offers official merchandise so you won't have to worry much about quality or origin. You can browse by series, collections, best sellers, and countless categories.
This all-inclusive store includes items for the home; accessories; drinkware; collectibles, and even holiday gifts. Instead of discussing the pros and cons of each individual product, let's first take a look at the pros and cons of the Star Trek shop as a whole.
Pros:
Sheer variety, with one-stop shopping
Official merchandise
Wide range of styles and budgets
User-friendly interface
30-day return policy
Cons:
Shipping only available in the U.S. and Puerto Rico
Not as unique options as you'll find through independent sellers
Here are a few of our picks:
Star Trek: Picard Chateau Picard Logo Wine Glass:
Celebrate the latest, upcoming Star Trek coming with a single wine glass, perfect for any wine enthusiast or anyone who even just enjoys entertaining. At fifteen dollars, it's not the most valuable wine glass, but a fun and affordable option. It holds up to seventeen ounces and features and simple printed design.
Star Trek: Picard Logo Lightweight Zip Up Hooded Sweatshirt

Think of this option as an upgraded alternative to a T-Shirt. This cozy and versatile hoodie is surprisingly lightweight, machine washable, and meant for everyday wear, available in sizes extra small to XXXL, retailing for forty U.S. dollars.
Star Trek: Discovery Universe Logo Drawstring Bag
For the athlete or exercise enthusiast, this sports bag is both useful and fun, featuring a colorful Star Trek: Discovery Universe logo, made from one hundred percent polyester and retailing under twenty dollars. It included interior and exterior zip pockets for added storage.
Star Trek: Discovery Let Us See What The Future Holds Sherpa Blanket

Cozy up with a Sherpa blanket and a pleasing print design. This is a great gift for the colder months, or even someone moving to a new living space. The blanket is available in two sizes, ranges from fifty to sixty dollars, and features a soft mink front. It's also machine washable, making it a practical option.
We hope you found our best Star Trek gift guide helpful in your quest for the perfect Star Trek gift. For other special days check out some other great gift ideas to cover those important days for your friends, family and loved ones: