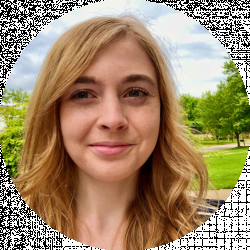 Latest posts by Erin Jamieson
(see all)
As someone who celebrated a muted 28th birthday last year– heading into 2021 with a new career and a new perspective, I've come to realize that some of the best 28th birthday gift ideas are investments for the future, so this best 28th birthday gift ideas list contains all that and more…
The past year, of course, taught us all that we can only do so much to plan for the future. Many of us, myself included, learned to cherish what we have, and grappled with realizing things we can and cannot control.
But when we're looking for a gift for someone too often we're worried about how much money we should spend, or if we are buying the exact right gift.
While it is important to brainstorm gifts by activity or gifts by age, the truth is that the best gifts are ones that are personal, and ones that will be enjoyed for long after that birthday.
To this day, some of my favorite gifts aren't the flashiest, but ones I continue to make use of– from a classic trench coat jacket to a coffee maker that's a go-to for stressful days, these are gifts that were given to me with intent that I'd come to them as I went through career and life changes alike.
In that same spirit, this very special gift idea comes from my own personal experiences, my reflections on the past year, and offers gifts at different budgets that will have staying power and that they'll appreciate into their 30's and beyond.
With the Gifting Sherpa SHOP, you can easily add products to your cart and checkout in-article. Click "Shop Now" and follow the popup instructions. That's all! As you read you can add more products to your cart.
Best 28th Birthday Gift Ideas for Every Budget
Travel & Camping Gifts
Traveling is a great way to grow, learn about new places and cultures, and connect more deeply with not only yourself but others as well. As of writing this article, there are still travel restrictions, but as the world begins to open up more, perhaps travel gifts will be among the most beloved gifts of all.
If 2020 has taught us anything, I think it has taught us what luxury travel or even a camping experience is. In the future ahead, I see travel as a way to seek out experiences, take a break from the everyday grind, and more.
And, of course, many-headed into their 28th birthday may also appreciate some travel staples they'll need, even for traveling for work.
I visited Yellowstone National Park as a child, and to this day remember the gushing geysers and stunning skyline that seemed to stretch for miles. Visiting even just one national park can really shift your perspective, and allow you to see the beauty around you.
This scratch-off list, handmade and available on Etsy, encourages travel– and it's never too early to start. Though the '20s and '30s are a busy time in life, they're also a time when energy levels and interests are high, and a good time to learn more about the country we live in.
Unique artwork features 61 U.S. national parks and is beautifully designed. Buy Here.

Quality luggage can be a great gift, and this carry-on feels modern, sturdy, and still manages to stay under $200. Available in Moss, Hazel, Black, and Pink Sand, I love that it includes a TSA-approved lock for security, a compartment for up to a 15" laptop, and interior additional storage compartments.
I like that it isn't too heavy–something I find helpful when navigating a busy airport, and not too bulky, either. Buy Here.

Hue Carry-On Luggage with Hardshell Pocket | Calpak
You'll never be out of pocket again with this polycarbonate carry on luggage. It's not just any travel carry on, it has a convenient compartment that keeps your laptop secure.
Check Price
We earn a commission if you click this link and make a purchase at no additional cost to you.
One thing that can be frustrating about travel is how much things get jostled around. I know I can get a bit disorganized, especially as I'm traveling, and it can be all that much more stressful when you arrive at your destination.
This clever gift helps address those issues, with storage for up to 12 pairs of pants or shirts that are designed to reduce wrinkles. It also included an additional bag for accessories. With plenty of clever storage, plus a warranty for replacement, I recommend this as a side gift for the busy traveler. Shop Now with Gifting Sherpa.
Great as a group gift for a 28th birthday, these highly-rated noise-canceling headphones from Bose are a lifesaver when it comes to noisy planes or even noisy hotels. As someone who likes to be able to relax when I'm traveling, I appreciate well-designed BlueTooth headphones to allow you to relax and even listen to your own audio.
This pair includes three levels of noise cancellation, a great balanced sound, and the ability to sync with an iPhone, iPad, and Android devices. Shop Now with Gifting Sherpa.
Camping is a great way to also explore travel– on your own terms, and a great option for a 28th birthday heading into 2021. I like the freedom of camping, and this affordable camping tent combo comes with about everything you need.
With the ability to sleep up to four people, the set is easy enough to put together even for novices and includes an electrical port. You'll also get 2 sleeping bags, 2 pillows, 2 foam sleep pads, 2 chairs, and a lantern, along with a carrying bag. This well-rated tent is a good value. Buy Here.

Food & Wine
Entertaining or just joining a night in– a 28th birthday is a time to really get more in tune with cooking and good flavors. Especially in the past year, many of us, myself included, have been cooking more and savoring what we have more–proving you don't need a big place, or even company, to enjoy some time to treat yourself.
There are a lot of wine clubs and subscriptions out there– but the California Wine Club is among the best rated and reasonably priced, offering a nice combination of high-quality wine and service.
In business for over three decades, there are six unique wine clubs, with different price point options and a nice degree of variety for artisanal wines. Learn more about California Wine Club Subscriptions Here.
When Quality Matters | California Wine Club
If quality and service matter to you, and you've been searching for a wine of the month club to try out, then California Wine Club is definitely the right one for you! Also their wine club gifts are perfect for all kinds of special occasions.
Join Now
We earn a commission if you click this link and make a purchase at no additional cost to you.
While a Keurig does the trick for everyday coffee, I can attest to the exceptional quality of Nespresso. These machines include unique technology that uses high pressure to create a layer of crema and finely brewed coffee.
For signature coffee at home like nothing you've ever tasted before, this 28th birthday gift will be enjoyed time and time again. You can opt for the Vertuo, which is a smaller machine but produces a wider range of coffee cup sizes than the Original. Buy Here.

Nespresso Vertuo | Amazon
Nespresso Coffee and Espresso machine by De'Longhi makes use of dual size single-serve capsules for brewing either coffee or espresso with consistent flavor at the touch of a button.
Buy at Amazon.com
We earn a commission if you click this link and make a purchase at no additional cost to you.
11/29/2023 08:09 pm GMT
One of my favorite places to shop for unique gifts is Uncommon Goods, and I especially love this sushi-making kit as a 28th birthday gift that's fun and different than expected.
This kit includes ingredients, a handmade mat, recipes, and instructions, as well as drink pairings and even sushi rice. Shop Now with Gifting Sherpa.
A cookbook may not seem like the most thrilling gift idea for a 28th birthday, but this is a step above. Blending a love of food with wine and beer, recipes include everything from crispy fish with vodka and beer batter to Tequila and Lime Shrimp Scampi and even Classic Chicken Piccata and more.
I like how even though there is a central theme, there's a nice variety of different recipe types. Buy Here.

Cork and Knife | Amazon
Over 70 recipes from this British-American couple, beautifully laid out and presented, and stunningly photographed. Discover new ways to cook with wine, beer, and liqueurs.
Buy at Amazon.com
We earn a commission if you click this link and make a purchase at no additional cost to you.
12/01/2023 12:42 am GMT
The Table Less Traveled Virtual Cooking Class Gift Cards
While I love in-person cooking lessons and have attended some of myself, I also recognize that it isn't always practical and my 28th birthday taught me that.
From things beyond our control to hectic schedules, sometimes virtual cooking classes are a great alternative. These are taught by live chefs and teach various cuisines and a bit of tradition. Buy Here.
Staple Clothes & Accessories
Before a 30th birthday, gifts are great when they work as staples– things you'll use again and again, and ones that can transfer from work to everyday life. While not the cheapest gift ideas, I am fully confident that these gifts will be used for years to come.
Fossil sells a number of accessories and clothes for both men and women– but I especially like their watch collection, which straddles professional and casual, with several dressy casual options that can easily switch from work to hanging out. I also love that they have options priced at around $100 and sometimes less with discounts. Buy Here.

Watches | Fossil
Whether you're looking for an everyday watch, something for a special occasion or a gift for loved ones, you'll find it here. They've got leather strap watches, stainless steel, mesh and silicone for whatever material suits you best.
Check Prices
We earn a commission if you click this link and make a purchase at no additional cost to you.
A classic leather briefcase is hard to beat in terms of a professional accessory. This leather briefcase, which, on sale, comes in under $200, is a great investment and features a modern, updated design, careful stitching, and a retractable handle. Buy Here.
Leather Briefcase | Brooks Brothers
This briefcase is crafted from genuine cow leather in a simple, modern design with a 2" retractable handle, sophisticated tonal stitching and an easy zipper closure.
Check Price
We earn a commission if you click this link and make a purchase at no additional cost to you.
I admit: I used to not be very vigilant about wearing sunglasses. But protecting eyes is important, and a 28th birthday is a great time to start. It also doubles as a great accessory to finish any casual or professional outfit. Ray Ban sunglasses offer protection against even high altitude glare, which makes them suited to travel. Buy Here.
Pearls are a great staple for a woman's wardrobe, and I love that this pendant necklace from Blue Nile balances a classic but younger look, and is great with everything from jeans to a formal dress or pantsuit. This freshwater pearl is gorgeous but still affordable and from a highly esteemed jeweler. Buy Here.

Books
As an English Professor and writer, I suppose I am a bit biased when I say books make a great gift– but these books really are great ideas for a 28th birthday.
From modern classics to inspirational books, these books are few reading options that will leave them thinking after they've read the last page. These aren't just gifts for writers or book lovers– but just about anyone.
This truly is a modern classic and a bestseller for a reason. The novel follows two Nigerians traveling to the United States and the UK in search of a better life- grappling with issues of discrimination, identity, and a sense of belonging. Shop Now with Gifting Sherpa.
An international bestseller and modern classic brimming with culture, the Nobel Prize-winning Gabriel Garcia Marquez explores what on the surface is a love story – but blends a historical backdrop with touches of mystical realism with an emotional punch. Shop Now with Gifting Sherpa.
There's never one perfect time to get informed, but it was in my 20's that I realized just how important understanding our government is.
This book is an illustration of everything in American politics, with a non-partisan approach that helps someone understand without feeling pushed to one side of another. I like how it doesn't make for dense reading, and can easily be picked up and set down. Shop Now with Gifting Sherpa.
Made by Haven Well, this box booklet includes an inspirational quote for every day of the year, as well as prompts for motivation. From encouraging a happy mindset to a healthy lifestyle, it also doubles as a journal and gives you something to try for every day of the year.
As someone who tends to get too focused on the day-to-day, I appreciate the fresh bouts of inspiration. Buy Here.

Do One Thing Every Morning to Make Your Day: A Journal | Amazon
Just like breakfast is the most important meal of the day, what you do when you first wake up is important for setting the tone of the day in terms of mood, motivation, and overall wellness. Do One Thing Every Morning to Make Your Day is the best way to start every day to live a happier, healthier lifestyle.
Buy at Amazon.com
We earn a commission if you click this link and make a purchase at no additional cost to you.
11/29/2023 10:16 pm GMT
Fitness & Health Gifts
My 28th year was a time I really started to invest in my health and well-being. While for me that meant reinvesting in my mental health and moderating my exercise, for others it may be time to start a regular exercise routine, get in touch with themselves, or become inspired.
A fun 28th birthday fitness gift without feeling pushy, this fitness dice is a clever way to make workouts feel fresh and innovative. This quirky gift includes a total of 7 dice, a booklet with 36 different exercises, and offers workouts at home or even while traveling. Shop Now with Gifting Sherpa.
Yoga is an excellent way to improve flexibility, relax, and get a workout (for more intense forms of yoga). I myself noticed a dramatic difference in both balance and even mental focus when I've tried yoga for short bouts of time.
This mat is built to last, with a polyurethane top providing grip and moisture absorption, antimicrobial coating, and a rubber base for extra grip. It's a great gift for yoga lovers— but for anyone hoping to get more in touch with their physical and mental well-being. Buy Here
The Reversible Yoga Mats | Lululemon
From hot to hatha, this natural rubber mat has a grippy top layer that helps you find balance.
Check Price
We earn a commission if you click this link and make a purchase at no additional cost to you.
This is an upgrade on free weights. Combining a kettlebell and a dumbbell, the Power Ring allows for up to 75 different movements and comes in several unique colors. Buy Here.

Bala Power Ring | Amazon
At 10 pounds, The Power Ring is perfect for more than 75 unique movements. Press, hold, swing and squat to increase strength, agility, endurance and balance.
Buy at Amazon.com
We earn a commission if you click this link and make a purchase at no additional cost to you.
11/30/2023 05:30 pm GMT
Electronics
My final category of best 28th birthday gift ideas is electronics. I don't have too many ideas on this list, in part because many 28-year-olds already may have the technology they like. Instead, I am focusing on some fun additions that can also be useful.
Nintendo Switch, of course, is popular as a gift for younger kids and even as a gift for teenage gamers— but I personally know many people in their 20's and 30's especially who enjoy the versatility of the Switch. In fact, one of the most popular games of the previous year– Animal Crossing– is enjoying great popularity on the Switch from gamers in their 20's and beyond. Buy Here.

This smart speaker is priced at $99, making it more affordable than some other smart devices but still quite useful. High-quality sound and bass help create ambiance in a room for playing music, asking questions, setting alarms, turning on and off lights, and more. Shop Now with Gifting Sherpa.
For the gamer at heart, there's also this keyboard that is the perfect accessory, complete with dedicated control with shortcut access and a sturdy frame, plus an eye-catching design. It can, of course, also be used for everyday work at home too. Shop Now with Gifting Sherpa.
Final Thoughts
The best 28th birthday gift ideas can be anything from fitness related to reading, or even gifts for gaming. But no matter what you decide, make sure you give a gift they'll use not only now, but enjoy for some time to come. If you are also in need of more ideas, check out the 10 responsible but totally cool 21st birthday gifts and the best 29th birthday gift ideas!