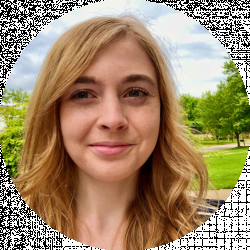 Latest posts by Erin Jamieson
(see all)
They've already turned 30, and when the 32nd birthday rolls around, you might be stumped when it comes to gift ideas. But while a 30th birthday may be seen as a major milestone, a 32nd birthday can be just as meaningful–and the best gifts will reflect their personality, busy life, and remind them to take time for themselves, too.
And just because a 32nd birthday can be a crazy time, both for work and family, it doesn't mean it can't be celebrated just as much or more, even during unusual circumstances. Singer Ciara celebrated husband and Seattle Seahawks quarterback, Russel Wilson, with a dinner at home from his favorite restaurant and sweet messages.
Of course, you don't have to be a celebrity to show that the most meaningful and even simple gifts are the best. Here are my best ideas for celebrating the 32nd birthday, with gifts for keeping them excited, connected, in shape, inspired, and even organized while juggling everyday life.
With the Gifting Sherpa SHOP, you can easily add products to your cart and checkout in-article. Click "Shop Now" and follow the popup instructions. That's all! As you read you can add more products to your cart.
Best Surprise Delivery Gifts
Do they need a little excitement in their life? Whether you're gifting an engineer or stay at home parent, a 32nd birthday sometimes calls for a surprise delivery to break out of the monotony.
And especially as more activities have been restricted, a surprise like this can really make a big difference in their day. Even better? Nearly all birthday delivery gifts now offer contact-free service.
Send A Cake
Sending a cake isn't your ordinary birthday cake, but something truly special. The Seattle based delivery service was founded by James Siew, whose mission is to send cakes that bring an experience, and also custom quality.
The Birthday Cake Explosion Box is particularly noteworthy: customers are shipped a signature mini cake (options include chocolate tuxedo; vanilla; vegan carrot cake; strawberry shortcake and sprinkle cakes), a custom decorated box, and surprise additions inside that 'explode' or pop when you open the box.
With extras like music, photos, snacks, and even blinged-out letters, this is a real experience. Buy Here
Edible Arrangements
Edible arrangements add an element of surprise to a standard birthday bouquet and offer a new way to make a 32nd birthday feel special. As someone who has personally received an edible arrangement, I can speak for the unique touch these shipments bring.
The company delivers fruit, expertly shaped like floral arrangements, as well as gourmet candies. Some of my favorite birthday options with a more sophisticated but still young feel include the Wish on A Birthday Star bouquet; Wish-Tini With Confetti Berries; and the Confetti Berry and Chocolate Bouquet.

Wish on A Birthday Star | Edible Arrangements
Each birthday is special. This gorgeous fresh fruit arrangement makes everyone feel like the star of their day. It includes juicy star-shaped pineapple, fresh melon, sweet plump grapes, and bright red strawberries dipped in indulgent semisweet chocolate topped with delightful pink, yellow, blue and orange Swizzle
Check Price
We earn a commission if you click this link and make a purchase at no additional cost to you.

"BDAY" Wish-Tini With Confetti Berries | Edible Arrangements
Spell out how special this day is with four glistening pineapple letters reading, "B Day". Then add Apple Fruit Truffles and a variety of bite-sized, fresh fruit pieces artfully arranged in a fun, martini glass-shaped container that you can use once the fruit is gone. Top it all off with our festive Confetti berries dipped in cake batter flavored white chocolate and you're sure to win the day (birthday, that is).
Check Price
We earn a commission if you click this link and make a purchase at no additional cost to you.

Confetti Chocolate Strawberry Fruit Bouquet | Edible Arrangements
This simple, beautiful fruit arrangement pairs our signature semisweet chocolate covered strawberries with our Confetti berries to create a deliciously different treat for so many occasions. With each Confetti berry dipped in cake batter flavored white chocolate and rolled in mini sequin sprinkles, it's hard to get more delicious than this!
Check Price
We earn a commission if you click this link and make a purchase at no additional cost to you.
Shop at the links provided, or Shop All Birthday Gifts Here.
Knack is a relatively new company (founded in 2015) that provides modern gifts by event, birthdays, and more. It also has a commitment to providing signature gifts with meaning-making it noteworthy for a 32nd birthday.
A number of their gifts support businesses owned by women, minorities, and committed to sustainability. The Birthday Celebration includes caramels and candy ice cream; bento box; Champagne candle; party blower, and sparkling confetti for a special touch. Buy Here.

Birthday Celebration Gift | Knack
When you can't be there in person, send this delightful birthday celebration gift. A yellow Sugarfina candy bento box is splashed with sparkling confetti and a Happy Birthday sentiment. Inside are two cubes of yummy candy—Birthday Cake Caramels and Gummy Ice Cream Cones. A clever champagne candle, a box of colorful Hip Hip Hooray matches, and a party blower will have them cheering.
Check Price
We earn a commission if you click this link and make a purchase at no additional cost to you.
Best Gifts to Keep Connected
Keeping connected with family, friends, and yourself is hard enough, and that much harder as someone approaches their 32nd birthday. Even in an ordinary year, these would be my favorite gifts for helping them connect with family and friends, with science kits; tech gifts; and some unique gadgets to keep everyone socially connected, no matter the distance.
Looking for a unique gift that has nothing to do with smartphones? This gift is great for the 32-year-old with a more sentimental nature and who loves the idea of traditional communication–but with a modern twist.
From Uncommon Goods, designer Jean Gregoire brings a bit of French flair. You can send messages to anyone using a simple button with this bamboo box, featuring a mirrored inner screen. And, to feel more modern, you can even send emojis– great for distant significant others but also dear friends. Shop Now with Gifting Sherpa.

Chances are they have a smartphone and maybe a tablet too, but if they're constantly video calling for work or just staying in touch, this Facebook Portal Plus offers a more integrated experience with everyone, especially if they're calling someone else who may struggle with technology.
Great for syncing things to one place, the Portal Plus connects with WhatsApp and messenger apps, offers a smart camera to automatically zoom, and enhances audio for the best quality.
Options include hooking up with Alexa or smart home devices; streaming music; getting weather reports, and setting timers and alarms. And it's great for career purposes too, the ability to host up to 50 people at a time. Buy Here.

If they're always on their smartphone, this may be a great option for a 32nd birthday gift. The curved screen allows you to magnify a smartphone screen up to 4 times and features a curved screen for better viewing purposes.
It can be synced with iPhones and Androids. A clear screen is great for family sharing and prevents early eye fatigue from a professional who spends the rest of their time glued to their computer. Buy Here.

Best Gifts to Keep Active
A 32nd birthday is a great time to help them fuel up or start their passion for staying active. Not only can staying active help them cope with the stresses of day to day life, but regular activity has been shown to improve sleep quality and mental health–both of which can suffer when we become too busy with career and family life.
Athletic Attire
Stock up their drawers with sports leggings, yoga pants, moisture-wicking shirts, and accessories to keep motivated. These are even great gifts for a busy lifestyle or staying comfy while working around the house.
I recommend gift cards from UnderArmour, LuLulemon, and New Balance. For individual items, consider comfy hoodies, breathable sports shorts and pants, and hats for winter and sun. Shop at links before.
The Apple Watch is a great 32nd birthday not only for fitness but for just about everything on a busy schedule. The smartwatch includes a large retina display; the ability to track activity and log workouts; monitor heart rate, and sync music, audiobooks, and podcasts for powering through workouts.
It also includes a built-in compass and a processing speed that's double the Series 3. Plus, it's a great gift for swimmers and can be used even while doing laps. Shop Now with Gifting Sherpa.

Apple Music Streaming
A music streaming service does a few things at once: it's a great way to stay motivated to keep active, can calm during a hard day, and works in sync with something like the Apple Watch. Music streaming at your fingertips and family sharing is a smart gift for the 32-year-old who needs something both for themselves and their hectic life. Subscribe Here.
Best Gifts to Stay Organized
I don't know about you, but sometimes I find everyday life too much to keep up with, and that can leave me less than organized. Gift some of the best 32nd birthday gifts with these clever but still fun ways to help them stay organized, whether for their home, office, or home office.
An organizer with a sleek, modern design, the Catch-3 offers a stylish addition to any home or office. You'll get multi-coil and wireless tech for charging any device. The slim and minimalist design means you can tuck it just about anywhere, and it'll be much easier to keep track of the essentials without the temptation to clutter it with extras. Shop Now with Gifting Sherpa.

This handmade docking station will then be organized for their 32nd birthday and beyond, with a personalization option that makes this handmade gift one of my favorites. Phones, pends, wallets, and even keys, watches of credit cards can be safely stored here while charging phones or tablets. The order comes with a custom engraving and logo of your choice. Buy Here.

From Thrive is a great 32nd birthday gift for an update on a classic wall organizer. Suited for traditional contemporary homes, with neutral and black tones austere enough for professional use, this wall organizer is a great way to visualize a week without having to stare at a screen.
Monthly and weekly planning is possible, complete with a corkboard and hooks. This is versatile and can be used for photos, ideas, plans, schedules, and everything in between for a busy life. Buy Here.
The Ashley Wall Organizer | 1Thrive
Everyone needs The Ashley kitchen command center in their life. Plan your month, your week, and your life all in one convenient location. Chart out your chores, events, or meals on the 30-day blackboard calendar, weekly schedule, or blank slate.
Check Price
We earn a commission if you click this link and make a purchase at no additional cost to you.
Whether they have tons of makeup or even shaving supplies, this rotating organizer could be the answer to cluttered drawers. The trays can easily be moved and washed and are made to be durable, with an impressive capacity of up to 30 brushes and 20 other products, as well as smaller essentials like chapstick. Buy Here.

360 Rotating Makeup Organizer | Inspire Uplift
No more searching for makeup that's at the bottom of your beauty bag or dropping it all over the floor. This handy organizer is ideal for keeping all of your make-up clean and well-organized. It's easy to find exactly the make-up you're looking for because this organizer can be rotated 360 degrees.
Check Price
We earn a commission if you click this link and make a purchase at no additional cost to you.
Best Gifts to Stay Inspired
Staying inspired may seem easy, and so is gifting for college graduates, but a 32nd birthday can be just the time they need a little lift from me. I love these gift ideas for encouraging and inspiring as they juggle everyday life, budding careers, and relationships–allowing them to refocus on themselves and stay centered.
Books
Get inspired with my best picks for a 32nd birthday gift: these are must-reads for gaining back confidence and perspective.
This book, which became a feature film starring Julia Roberts, is iconic for a reason. This may not be a new book, but it focuses on a woman in her early 30's going through changes and reflecting on how she can connect and become more deeply active in pursuing her passion.
This 10th-anniversary edition tells the same story of Elizabeth Gilbert's travels to Italy, India, and Bali and how they changed her life forever on a spiritual level. Shop Now with Gifting Sherpa.

This book from Jen Sincero may have a sassy name, but it has some true wisdom–and personally helped one of my close friends regain confidence and control of her life in her early 30's.
Not only that, but this book is divided into 27 small chapters, making it ideal for shorter attention spans or hectic schedules. The goal is to help the reader get a sense of the life they want, boost their potential, and find ways to cope with things they can't change. Shop Now with Gifting Sherpa.

Little things really do make a difference, and this book reminds a busy 32-year-old just how much they can change by taking small steps. Written by Admiral H McRaven, these ten principles come from his own Navy Seal training and presents how to face obstacles with even the smallest steps. Shop Now with Gifting Sherpa.

Podcasts
Podcast subscriptions are perfect for a 32nd birthday gift-just make sure they have a good device to listen to! These are inspiring and perfect for commutes or just getting through the day.
The Best Way to Gift Devices
While these podcasts are all free, linking them to the gift recipient is a great way to gift them or you could make a customized playlist.
For listening to podcasts, I recommend the Nest Audio for home or the Mighty Vibe for on the go.

Mighty Vibe | BeMighty.com
Mighty plays your Spotify and Amazon Music playlists without a phone, screen, or Internet connection.
Check Price
We earn a commission if you click this link and make a purchase at no additional cost to you.
Gretchin Rubin's Happier Podcast
This podcast is, as you'd imagine, about ways to feel happier and connect to joy in a deeper, more meaningful way. The creator of the Happiness Project, the goal is to find ways to take control of your life to become more joyful and even more productive.
The podcast, like the bestselling book, focuses on life tweaks and hacks that don't feel overwhelming but can result in big changes over time. Learn More Here.
Unlocking Us with Brené Brown
This podcast focuses on how our brains and emotions are hardwired, and how to use that scientific knowledge to become happier, more whole, and connect more deeply.
Host Brown uncovers how both emotions and life experiences present meaning, purpose, and challenges. The podcast is a heart to heart look at life difficulties and how we can face them not perfectly, but with more awareness. Learn More Here.
The Gary Vaynerchuk Experience
This podcast is perfect for anyone business-minded or looking to make some career changes around their 32nd birthday.
I love the upbeat energy, confidence, and direct nature of these episodes, which are helpful for marketing but also for feeling more confident and secure as a whole.
He speaks from his own personal experience as an immigrant who started with a business valued at near nothing to becoming a success. Learn More Here.
Decor
Sometimes a little decoration, especially posters and wall hangings, can be the best gift you can. I love these ideas for a 32nd birthday: they are unique, fresh, youthful but also mature enough to really connect. Add in some special notes or some of their favorite treats, and you have a great gift.
Hustle Office Wall Art
This is a perfect gift for an office, encouraging hard work–but with a twist, I can get behind. Thi set includes minimalist photos for grit; hustle; success, talent, and others, allowing for a more nuanced view of what it means to work hard. Pair with your own black frames.
A flat frame, gold to the beige edge, a modern canvas, and a wonderful message will inspire any 32 years old to be themselves, live their fullest, and go with confidence no matter what activities they're pursuing. The design makes it versatile in especially modern homes and offices. Buy Here.
16" X 20" Be You Framed Canvas - Threshold | Target
This is an awesome piece of advice to family members of any age. Made from polystyrene frame material, with a beige frame color and flat frame edge, it is perfect for hanging in the living room, mud room, kitchen, or entryway.
Check Price
We earn a commission if you click this link and make a purchase at no additional cost to you.
I love this for someone who's more spiritual. The tree design is gorgeous, and the printing is museum-quality, with a saying that inspires but feels updated for everyday stresses. It's also durable, easy to move, and eye-catching, with many different size options to suit different rooms. Buy Here.
Faith Wall Art | Great Big Canvas
Bring museum-quality art into your home or office decor with a canvas print that will never warp or sag. Each canvas print is 1.25" deep, with a hard, sealed finish back and pre-installed hanging hardware, so it's designed to hang tough and is super easy to display. Add a frame to any canvas print for an eye-catching accent.
Check Price
We earn a commission if you click this link and make a purchase at no additional cost to you.
FAQs
Question: What should I do for my 32nd birthday?
Answer: In an ordinary year, I'd recommend gifts by activity, like going on an outdoor adventure; a day trip to see something new, or for a festive meal out. If you and loved ones are stuck at home, ideas for a 32nd birthday include video connecting over Zoom; a streaming watch party; and delivery with cake and maybe some wine.
Question: What can I do for my husband's 32nd birthday?
Answer: For your husband's 32nd birthday, consider gifts to relax, or gifts based on hobbies, like gifts for musicians; movie lovers; or sports fans. You can also write a personal note and tuck it with gift cards with his favorite places to eat, or with a subscription to music or video streaming.
Final Thoughts
It may not be 30, but the 32nd birthday is still a great time, full of excitement and new possibilities. Have another birthday to shop for? Check out all the features for the best gifts for specific ages.