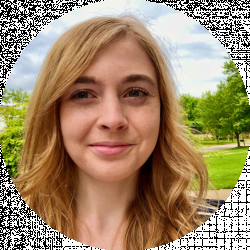 Latest posts by Erin Jamieson
(see all)
It may not have been the 80th birthday anyone expected, but Mona VanGorder the drive-by celebration hosted by Mona VanGorder's grandkids showed just how meaningful the best gift ideas can be.
The best 80th birthday party gifts, cliche as it seems, come straight from the heart, something Mrs. VanGorder, a Henderson, Nevada resident, knows. With her 80th birthday approaching, she didn't expect much, staying socially distant in her home.
But the former paralegal got the 80th birthday surprise of a parade of 25 cars, with the local police department and community coming forward to show their appreciation.

Parades and fanfare aside, that level of thoughtfulness shows just how rewarding it is to celebrate a milestone birthday. But finding the best gifts for an 80th birthday can stump many, even when that person is very close to you.
For that reason, in this gift guide I'll give you my favorite ideas for an 80th birthday party gift so you too can celebrate that special person in your life including ways to make a great birthday party with awesome gifts.
With the Gifting Sherpa SHOP, you can easily add products to your cart and checkout in-article. Click "Shop Now" and follow the popup instructions. That's all! As you read you can add more products to your cart.
Best 80th Happy Birthday Themed Gifts for a Mom and Dad
Why I Love It
An 80th birthday is a true milestone and these gifts celebrate it confidently. For the person who is not shy of sharing their age, these 80th birthday gifts are great memory keepers and also fairly easy to shop for; you can find great gift ideas and make them universal or personalize them with notes, little additions, or custom print of your own.
My Picks
80th Birthday Quarantine Mug
This is a great gift for someone who has a sense of humor–just fill it with a note, gift card and birthday card and tea or candies and you're set. There's something to be said for spending the 80th birthday during a global pandemic and this coffee mug makes the best of it, also playing a nod to the popular Friends TV show. 
But even if the 80 year old in your life doesn't care for the show, it's a fun and pleasing design, made of ceramic that's certified lead and cadmium free FDA approved, and microwave safe.
An elegant home decor item plus a way to commemorate the 80th birthday celebration makes this throw pillow, sold on Etsy and made by LittleBeeHome, one of my favorite 80th birthday present ideas.
The design is simple and at once classic and elegant, with a floral wreath and beautiful font. A 100 percent polyester cover means it won't wrinkle, while the concealed side zipper makes the design attractive but also easy to care for. Buy Here.

80th Birthday Gifts for Women | Etsy
Throw Pillows for Her - Case w/ stuffing. Made from specially spinned polyester threads, it retains it's shape, doesn't wrinkle so doesn't require ironing.
Check Price
We earn a commission if you click this link and make a purchase at no additional cost to you.

A fun mix of the classic memory keeping birthday gift, this 80th birthday gift features a classic gold frame and black backdrop for a fun but elegant and classic feel.
The design, which is 'professionally edged' highlights different events from the year they were born. A bestseller with just under 4,800 ratings, it's a nice decor and conversation piece for any bedroom and desk and celebrates the years they've lived in a fun, not too contrived way.

While not as boldly declaring the 80th birthday, this is one of my favorite gifts, especially for the 80 year old who loves history. This clever and unique gift features 120 front-page headlines covering the biggest news stories from the year they were born, from the unique perspective of the Daily Mirror. It's independently published, so it has an especially unique feel. 

Mirror On 1940: Newspaper Yearbook | Amazon
This wonderful archive covers all the major news events from the year and would make a super gift idea for anyone born in 1940. Please note that all the front pages are original newspaper scans and are not modern reproductions.
Buy at Amazon.com
We earn a commission if you click this link and make a purchase at no additional cost to you.
11/30/2023 09:54 pm GMT
As part of his Milestone Birthday book series, author Mark Evan Chimsky doesn't stick to nostalgia and instead curates a collection of essays meant to inspire from well-known people in various walks of life, all who have continued to live full and exciting lives at 80 and beyond.
I love that this book shatters stereotypes without feeling heavy-handed or preachy, and I also love the idea of an inspiring gift especially at a time like this. 
Help them celebrate their 80th birthday in festive style with this quirky but still elegant stemless personalized wine glass. With a play on the concept of 'vintage', I love this for the 80 year old who has a sense of humor and enjoys a good glass of wine.
It's also highly affordable, making it a perfect 80th birthday gift to pair with one of my subscription gift recommendations. With the ability to customize, you also won't risk it feeling generic. 

1940 80th Stemless Wine Glass | Amazon
Wine lovers will enjoy this cup filled with their favorite white, red, rose, dessert, sparkling or stella rosa wine. Also works well for mixed drinks, a glass of ice water, smoothie or fruit juice.
Buy at Amazon.com
We earn a commission if you click this link and make a purchase at no additional cost to you.
12/01/2023 01:04 am GMT
Best Subscription-Based Gifts
Why I Love It
Subscriptions are a great gift idea that keep giving, and, for the best ones, in the best way. A subscription-based gift can be helpful, too, for an 80 year old that doesn't feel comfortable venturing out right now, without it feeling too intrusive.
The subscriptions I've selected as my best ideas are both practical and fun and sure to bring some joy while feeling special enough to be worthy of an 80th birthday.
My Picks
There are many wine clubs out there, but for an 80th birthday, I most recommend gifting the California Wine Club. Boasting an unofficial A plus rating on Better Business Bureau (like many it is not officially accredited) and mostly high customer reviews, the club delivers in terms of service and selection.
In operation, for now, three decades, you can select from several wine club levels and prices. While the company focuses on wine from California, it also offers a selection of international wines and Aged Cabernet, all delivered to a home doorstep. Shop Subscriptions Here.

California Wine Club
The California Wine Club is more than just one of the best California wine clubs. They offer international wine boxes and wine subscriptions that cover other regions in the US.
Get Started
We earn a commission if you click this link and make a purchase at no additional cost to you.
I can personally attest how delightful the the gift basket filled with fruit from the Harry & David company is, with fresh, succulent, and high-quality shipments directly to your door.
I love this gift idea for an 80th birthday because it's celebratory, festive, and supports health too. You can opt for up to a full year of shipments, with delightful options like all organic; fruit and cheese; citrus fruit, and other themes.
This may not be the cheapest gift on my list, but it easily makes my best gifts list. It's especially great at a time right now and if the 80 year old you're shopping for doesn't get to the grocery store so often. Buy Here.
Fruit of the Month Club| Harry & David
Expertly curated pairings of artisan cheese and fresh fruit picked at peak ripeness. Quality fruit grown, harvested, and packed in accordance with the USDA National Organic Program.
Check Prices
We earn a commission if you click this link and make a purchase at no additional cost to you.
From Hello Fresh to Green Chef and Marley and Spoon, there seems to be no shortage of meal delivery subscriptions these days, but my pick is the Silver Cuisine Meal Delivery service for an 80th birthday gift.

With a reputable rating on Consumers Advocate, this meal delivery kit is designed with seniors in mind, offering full meals, snacks, and options for specific dietary needs (for diabetics/ heart health; gluten-free; Mediterranean; vegetarian; low carb, and low sodium).
The meals have a nice variety and were designed by founder Dr. Caroline Cederquist, a board-certified practitioner of bariatric medicine. Buy Here.

Senior Home Meal Delivery | Silver Cuisine by bistroMD
Offers home delivered meals are lovingly created with the nutritional needs of people 50+ and seniors in mind. Experience the freedom and peace of mind knowing that your loved one is eating healthy and delicious, doctor-designed, chef-prepared meals.
Get Started
We earn a commission if you click this link and make a purchase at no additional cost to you.
The Hope Box
The Hope Box is another one of my favorite subscription-based gifts ideas for an 80th birthday–and honestly something many ages can appreciate! Each shipment comes with handmade items from the United States, complete with an inspiring message and personal care items.
Artisan, curated boxes send a bit of joy and appreciation. I love the company's message and also the many options. You can select from Light, Classic, and Chest subscriptions or make a one time gift. Buy Here.
Best Entertainment & Activity Based Gifts
Why I Love It
Gifts by activity aren't just for younger generations. In fact, this is perhaps my favorite category of gift ideas for an 80th birthday. From books to music to hobbies, all of these gifts keep 80 year olds engaged, celebrating life, and with something to do even if they are stuck at home.
My Picks
The 80 year old birthday gal on your list doesn't have to even be an avid gardener to love and appreciate these unique 80th birthday gifts from Uncommon Goods.

There are many options I love, and the fact that you can use indoors and outdoors, that they double as decorations and provide activities are all pluses.
My best picks include the Mason Jar Indoor Herbal Garden; Birth Month Flower Grow Kit; Mini Terrariums Grow Kit; and the Tranquil Water Kit. You can shop the entire collection of garden and relaxation themed, unique and affordable gifts from Uncommon Goods here.
Reading Gifts
There's something about quality reading gifts that just can't be beaten. With some 80 year olds you'll also want to keep in mind vision challenges; some e-reading devices like the Kindle offer larger view options; you can also find popular books in large print format.
Bestsellers that focus on senior life, like A Man Called Ove by Frederick Backman, offer a quirky and upbeat read, while The Story of Arthur Truluv by Elizabeth Berg is heartwarming and The Curious Charms of Arthur Pepper by Phaedra Patrick provides a sense of adventure and whimsy. You can always go for coffee table books, inspirational biographies, and motivational journals too.
Unique Board Games
I love board games myself, but they're a great option for an 80th birthday gift–so long as you go for something that feels unique. I love the collection offered from Etsy.
My favorite ideas include a completely customizable Monopoly Board; and Old School Wooden Baseball Game; and an attractive Magnetic CheckerBoard.
What I love about these ideas for an 80th birthday is that they combine innovation and classics, and all are handmade and unique to be worthy of this birthday milestone. Shop more games here.

Custom-opoly Board Game | Etsy
A totally one of a kind, custom built board game. Matte laminated finish on a regulation 4-way fold board.
Check Price
We earn a commission if you click this link and make a purchase at no additional cost to you.


Magnetic Checkers Game | Etsy
Take the classic game of checkers and elevates it to a new level of fun and excitement. The playing pieces are creative Bottle Cap Magnets in Red & Black, the magnets stack so getting "Kinged" is as easy as placing one magnet on top of another.
Check Price
We earn a commission if you click this link and make a purchase at no additional cost to you.
Puzzles are a great pastime especially for someone stuck inside. I especially love personalized puzzles that double as memory keepsakes and feel special for an 80th birthday. Collage offers just that, with anything from 110-piece to over 1000-piece puzzle sets, with glossy and vibrant photos of your choice. Buy Here.

Custom Photo Puzzles | Collage
Personalized photo puzzles are unique gifts that can be enjoyed again and again. A matte finish gives your puzzle true-to-life colors, crisp contours and a clean professional look.
Check Price
We earn a commission if you click this link and make a purchase at no additional cost to you.
Great Courses (Online or DVDs)
Great Courses offers an impressive catalog of classes, from history to travel to science based and even self improvement. All of these courses are taught by experts in the field and delivered via DVD, audio book, or online.
An 80th birthday gift that allows them to continue to learn and maybe immerse themselves in something entirely different can be empowering and a truly impacting experience. Shop the Catalog Here.
This isn't your normal bluetooth device. I love this updated but classic way to play and enjoy music, and it's sure to make an impression as a great 80th birthday gift.
The wooden record player plays not only vinyl but, for the more tech-savvy, even allows for wireless streaming and works for MP3 players and Bluetooth. An attractive, classic design also means it adds ambiance to any room. Buy Here.

Victrola Aviator 8-in-1 Bluetooth Record Player | Amazon
This is ideal for people who value the original quality of vinyl and cassette tape music. With this item, you can conveniently record all your old favorite music from vinyl and cassette onto a CD and without the use of a computer.
Buy at Amazon.com
We earn a commission if you click this link and make a purchase at no additional cost to you.
11/30/2023 08:12 pm GMT
Best Clothing and Accessories
Why I Love It
I get it: buying clothes for a gift sounds like a huge challenge. But if you know the person well–or even if you don't–there are certain clothing and accessories that will work well and be loved for the 80th birthday and beyond.
From cozy knits to luxurious slippers and a meaningful necklace, these gift ideas are sure to make an impression.
My Picks
Women's Slippers | Lands' End
These incredibly comfy slippers feature a sheepskin upper that's velvety smooth, real shearling lining and footbed to provide cushiony comfort.
Check Prices
We earn a commission if you click this link and make a purchase at no additional cost to you.
Land's End offers cozy, well-made slippers that should last for years and are comforting on cool days or just lounging around the home, and the softness and support are also great for any 80 year old man or woman that may have achy or stiff joints and muscles.
With an average price of $50 to $60, there are many pleasing patterns and classic styles to suit both men and women. Shop the Collection Here.

There's little cozier than a cashmere sweater, and L.L. Bean offers high-quality options for both men and women at competitive prices. Funnel neck and zip-ups come in earthy and cool tones and are great picks for gifts they'll use into the winter and even late fall or early spring.
Available in sizes small to extra large, with a tall option for men and a more fitted style for women, these sweaters are classic and truly special. Shop Sweaters Here.
Sweaters at L.L.Bean
Read customer reviews and choose from dozens of women's sweaters, for every occasion at LL Bean.
Check Prices
We earn a commission if you click this link and make a purchase at no additional cost to you.
Technically this isn't an accessory, but I love the gift of comfort and this wearable neck wrap offers that, at a reasonable price. It's the perfect gift for aching necks, shoulders, and even other parts of the arm, this is easy to care for and microwave for instant comfort. The pillow is fleece insulated to protect against burns and can also be cooled.

Sunny Bay Extra Long and Wide Neck Heating Wrap | Amazon
This lightweight and full coverage heat wrap provide a great option for anyone seeking pain relief. This product's large heating area is unmatched by any portable heating wraps.
Buy at Amazon.com
We earn a commission if you click this link and make a purchase at no additional cost to you.
11/30/2023 07:49 am GMT
This necklace from creator ILoveHoneyWillow on Etsy is truly stunning and an excellent 80th birthday gift. Eight rings signify ten decades of life, but also strength, protection, unity and love. Handcrafted in England, you can also select the birthstone of your choice and a personalized note. It's definitely a perfect birthday gift for your grandma or mom as well. Buy Here.

80th Birthday Birthstone Necklace | Etsy
80th Birthday Birthstone Necklace - mixed metal - celebrate her 80th birthday milestone with the original eight links for eight® decades necklace, handmade in Bath, England by Honey Willow since 2010.
Check Price
We earn a commission if you click this link and make a purchase at no additional cost to you.
Frequently Asked Questions
Question: What is a good birthday gift for an 80-year-old man?
Answer: An 80th birthday gift for a man can seem tricky but there are many excellent options, such as a gift card to his favorite store or coffee shop; a challenging puzzle; a cozy sweater and quirky tie; or even a fun subscription for the hobby of his choice. For the avid reader, Amazon Kindle Paperwhite offers many features, like backlighting, anti-glare, and waterproof tech, all with easy use for improved accessibility.
Question: What is an 80th birthday anniversary called?
Answer: The 80th birthday is a true milestone, and this anniversary is sometimes referred to as someone becoming an octogenarian. In some cultures, like Malaysia, there are special celebrations for the 80th birthday. Confetti playfully points out that an 8oth birthday should be seen as a cause for celebration, and that Pablo Picasso himself produced over 140 paintings during his 80s.
Question: What is a traditional gift for an 80th anniversary?
Answer: While you have many gift options for an 80th birthday, an 80th-anniversary celebration is classically celebrated with a diamond. As the strongest of precious gems, a diamond symbolizes the strength of a marriage that has lasted through the years, and, of course, eternal love.
Final Thoughts
Whether you're shopping for your parent, grandparent, or someone else, finding the best 80th birthday gift means thinking about the person and what they love to do.
The best gift ideas include a personal note and extra thought. Above all, remember that an 80th birthday is a true cause for celebration, and an opportunity to show appreciation.