As parents, siblings, and friends ourselves, we take pride in choosing the best gifts for those who are important to us, and we want your gift-giving experience to be as stress-free as possible. We provide suggestions of items we love to streamline your shopping experience.
We know how difficult it can be to find that perfect gift for a friend, colleague, or family member who has a wide variety of interests. It's so easy to get bogged down in the hundreds of gift options out there online. Too many times, it's also hard to spot which gift is going to be of the best quality available.
No matter which person in your life needs the perfect gift, our experienced team has curated a list of perfect gifts for every occasion. 
Whether you need a gift for your brother-in-law or a very specific 36th birthday gift or even a gift for the medical student in your life, Gifting Sherpa will help you decide on the perfect option for every occasion by offering the pros and cons of each product and why it could be the perfect gift option for that special person.
The options available for gift giving are vast. We make the shopping process easy by narrowing down the options and organizing them by hobbies, age, or occasion. We have extensive gift giving guides for every occasion.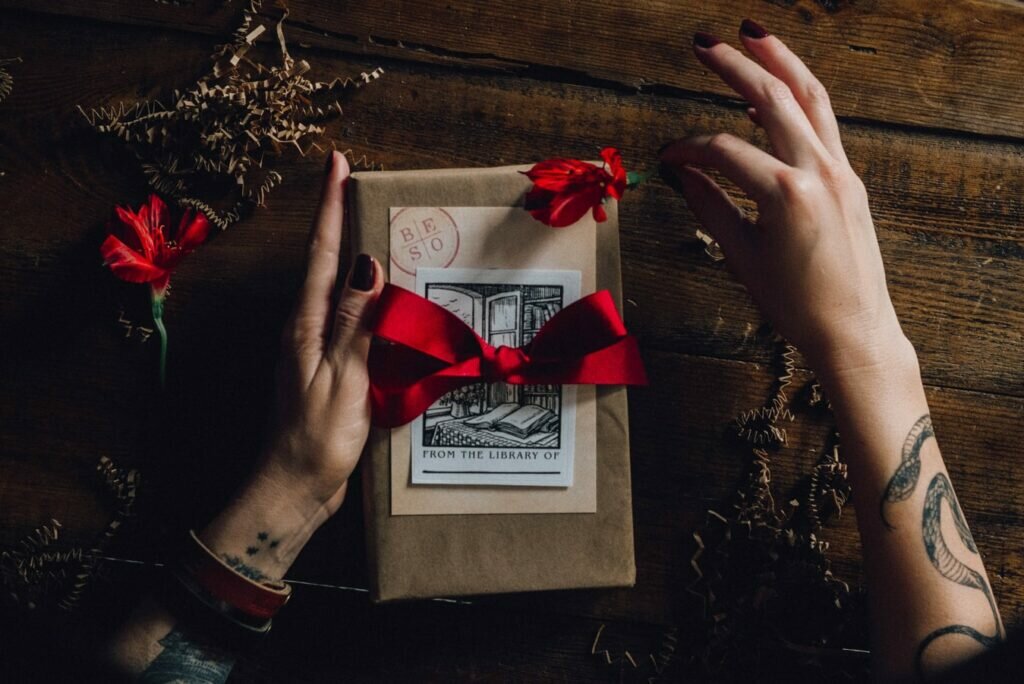 How This Works
We've divided our passions into different areas so that we can bring you the articles that make the most sense. (Our gifts come from the heart.) Browse our lists by activity, age, event, or simply shop for souvenirs. 
Our goal is to give our audience information about all of the applicable products that we recommend based on each category. We know our suggestions will bring you closer to gift items that fit your specific occasion.
Here is how we choose our top items:
Our authors draw inspiration from different life events, milestones, birthdays, anniversaries, and family members. When an idea sparks our interest, we run with it!
Writing from personal experience, we will recommend the gift item and also tell you why we recommend it. We'll also let you know what our family and friends thought!
We update the list as we find better options, more exciting items, and better deals to bring you the most current gift ideas.
Our Core Values 
Honesty
Enthusiasm
Compassion
Function
Joy
Happiness
About the Team 
We come from a wide variety of backgrounds to ensure that we have the life experience to offer the gift-giving advice you need! From college students to retirees, we are able to put ourselves in the giftees shoes in order to create a roundup of the best gift options.
We are a group of teachers, outdoor enthusiasts, DIY home experts, lifelong learners, parents, and excellent gift givers. We've given gifts to pilots, new moms, unruly teenagers, and office workers. We've all been told at one point or another that we give the best gifts around, and we want to share that feeling of giving the perfect gift with those around us. 
Our goal at Gifting Sherpa is to be a resource for you in your search for the perfect gift. We strive to be a trusted source for all things gift-giving. This means that our reviews are completely honest and reflect our individual options. We don't have any agenda, and we are 100% honest about what we think of each product. We're not here to sell you any of the items in our gift guides, we only want to provide you with excellent options!
Whether you're looking for that perfect retirement gift for your dad who just finished his career or get inspired by all of the options for a sweet 16, we are here for you. We love shopping, and we love sharing the items that we love the most. Our goal is to share our opinions about the best gifts around.
Think of us as trusted friends or your personal gift shopper. We are real people with real experiences who happen to have a passion for finding the perfect gift to spark joy in the hands of the receiver. Let's find the perfect gift idea for your occasion today!
Erin Jamieson – Specializes in Creative & Unique Gift Ideas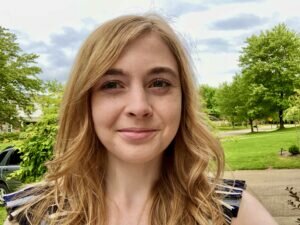 Creativity is Erin's middle name. Not actually, but she's so passionate about sharing creativity with others, that it may as well be. When she's not working as a social media specialist, she's chasing after her life goal of helping to make special events truly special. She knows how it feels like to be under the pressure of finding the perfect gift. That's why she shares her knowledge about finding the right gift with you!
Why am I giving advice on Gifting Sherpa?
When I was only three years old, my grandmother was very ill and in the hospital. Even then, she thought of me at Christmas and insisted I get a pink dress. Since then, I've received other meaningful gifts– and come to give many meaningful gifts of my own. I am passionate about shopping not just for a gift but for something that really shows how much you care. With my background in studying psychology, humanities and marketing principles, I'm bringing both my professional and personal experiences to make gifting for others as meaningful as it has been for me.
What's the biggest gifting mistake you see a lot of people make?
I know it's easy to get stressed out about gifting– especially when there's pressure to spend a certain amount. There's also pressure to find the 'perfect gift.' My opinion: there is no such thing as a perfect gift, and the focus shouldn't be on spending a certain amount.  If you focus too much on those two things, the whole gift-giving experience can be really miserable.
What gift have you given someone that you're the proudest of? 
I bought a simple photo album from a craft store and filled it with pictures and my own personal poems, and gifted it to my Nana and Papa one Christmas. It certainly wasn't extravagant, but it meant a lot to all of us.
What's the best gift you've ever received? 
The dress my grandmother picked out for me is always going to be one of my favorites. But my Nana's gift of a Nutcracker Ballerina (after taking me to the Cincinnati Ballet) is always very special to me. I've been blessed to have grandparents on both sides, and loving parents, who've really been thoughtful.
What's your best tip for giving the perfect gift?
My advice ties into the biggest mistake that I see people make. Instead of trying to spend a certain amount, start the opposite way: by setting a general budget. From there, think about the person. What do they want or need? What reminds you of them? Putting yourself in their shoes is also helpful. Most importantly: enjoy the process. Trying to find a perfect gift–which doesn't exist– takes away from something that should be enjoyable and meaningful. Sometimes less is more.
Alexandra Gavrilescu – Loves Giving Personalized & Memorable Ideas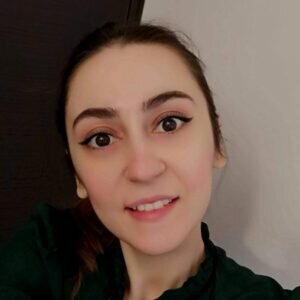 Alexandra loves personal growth almost as much as she loves providing readers with valuable content! As someone who leads a busy lifestyle, she wants to ensure your shopping experience for the perfect gift is not only in your budget but easy to find too. She's got an eye for high quality, and she's here to help you every step of your gift-giving journey. 
Why am I giving advice on Gifting Sherap?
I love to receive gifts, and, for the most part of my life, I was pretty selfish, being the only child and receiving presents from all my family members and relatives. However, after the age of 23-25 years old, something shifted inside my head and I started to also enjoy offering gifts as much as receiving them.
Searching for the perfect gift and preparing it to be offered to my close ones gives me a sense of happiness and fulfillment. I'm Santa's helper in our house so, many of my friends and relatives come to me for help with ideas for presents, wrapping paper, and more.
A couple of years ago, my present-finding and offering skills went to the next level when my two nieces were born. Every time I go to the mall or shop online for their clothes, toys, books, and other items, my heart is instantly filled with joy.
I want to help others find the right gifts for their loved ones, friends, or acquaintances without going through an overwhelming and stressful experience.
What's the biggest gifting mistake you see a lot of people make?
Offering someone you don't really know that well something they cannot return or clothing items that don't fit properly or that aren't their style. Another very common mistake, in my opinion, is when someone offers an anti-aging cream or serum to their older friends, relatives, or (and this is the worst, I think) their mother-in-law. It's best not to offend anyone with the subtle message that they're getting old and have wrinkles. However, you can still offer an anti-wrinkle face product to your own mother if the relationship between the two of you is a healthy and authentic one.
What gift have you given someone that you're the proudest of? 
I gave my husband a personalized photo album for our two-year wedding anniversary. I spend a lot of time and focus working on it. It didn't cost a fortune, but it was made with love and offered from the heart. I collected memories and moments from back when we first met more than 7 years ago, and I created the album like a story or a fairytale, following the timeline of our relationship, engagement, and then marriage. The look on his face was priceless to watch.
What's the best gift you've ever received? 
This is a tricky one because I've received many lovely gifts. But, my husband, of all people, has like a sixth sense when it comes to finding the perfect gifts that I love so much and I would never want to return. Over the years, he gave me numerous amazing gifts, from very affordable ones such as books to more expensive ones like a surprise city break or a sapphire ring. However, by far, the greatest of all was the engagement ring that he offered me when he proposed. We were on a trip to Salzburg, Austria, and we were hiking on a hill in the city there. The weather was hot, and I felt tired and sweaty we found an old wooden bench on top of that hill, overlooking the Hohenzalburg fortress. I was totally unaware of what he was planning to do till I saw the beautiful ring in the opened box that he was holding in his hand. To this day, that's one of my favorite memories.
What's your best tip for giving the perfect gift?
Pay attention to what the person who's about to receive it wants, likes, and needs. What that person wants the most right now and you can afford to buy? What are their interests and hobbies? What are their lifestyle and personality? Consider all these important elements when giving someone their perfect gift.
What are your social media links?
Alexandra Raileanu on Facebook and LinkedIn
@alexa_raileanu on IG
Haron Omaita – Lives to Be a Giver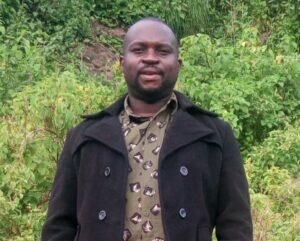 Need an honest review on the gifts you've been eying up? Haron's the right guy for you! He's great at breaking down the pros and cons of every gift item you're considering for the special someone you're shopping for. He'll help you to narrow down your gift-giving opinions until you find the perfect match! 
Why am I giving advice on Gifting Sherpa?
I'm offering advice on Gifting Sherpa because I believe we should all have gift-giving skills. There's no point in giving the right gift for the wrong occasion. Whatever gift you buy your family member or friend, make sure it's memorable, useful, and appropriate for their age, gender, career, and, of course, occasion. 
What's the biggest gifting mistake you see a lot of people make?
The biggest gifting mistake many people make is that they don't take their time to get more information about the recipient, so they end up getting the wrong gift for the occasion. 
What gift have you given someone that you're the proudest of? 
I'm most proud of the moment I gave my mum a lovely cooking set.
What's the best gift you've ever received? 
The best gift I've ever received was a suit. My eldest sister got it for me for my birthday. 
What's your best tip for giving the perfect gift?
To give out the perfect gift, make sure to consider a variety of factors, including uniqueness of the gift, purpose of the gift, the occasion, receiver's age and gender, receiver's job, as well as the sentiment behind the gift.
What are your social media links?
Here are my social media links:
https://www.linkedin.com/in/haron-omaita-203aa65a/