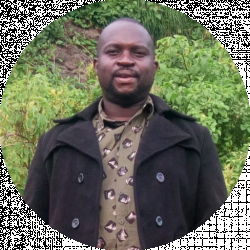 Latest posts by Haron Omaita
(see all)
Studying to become a medical professional is no mean feat and requires intense training for years. Have someone in your life who's studying to become a medical professional? You can make their time in med school that much easier with these useful, funny, and unique gift ideas.
Maybe they need tools to get through their workday or stuff to help them relax when their shift is done. Or perhaps they've just been accepted into med school or they're about to graduate. Whatever the case may be, we've curated the best gifts for medical students below.
Useful Gifts for Med Students
The following gift ideas for medical students will actually be of benefit to them.
While this gift may seem so basic, it's actually a useful item that'll be used frequently. This retractable badge holder will help secure any identification. At just over 26 in. long, it lets your doctor-to-be have their ID within reach all the time, but still secure. Made of sturdy material, the badge can be attached to a bag, worn around the neck, or clipped to a shirt or belt.

Med students start trying out stethoscopes way before they become doctors. If you have someone in your life training to become a doctor, buy them this classic stethoscope. Thanks to you, he or she will be prepared in advance with the very best equipment!

Scrub clothing is one of the more affordable gift ideas for medical students. A professional-looking, comfortable, and durable scrub is what the aspiring medical professional in your life needs. You can buy them either men's or women's scrub wear.

Some med students need to wear lab coats in the classroom. Others need them for internships. But a medical doctor needs to wear one from time to time.
We're sure the aspiring medic in your life will appreciate a brand new lab coat–these coats are getting dirtier or older all the time. It's best to buy a lab coat at the beginning of the medical course or when the student's about to start their internship period where they're required to put on a lab coat.

In med school, students are regularly slicing cadavers to get the knowledge and skills required to become a doctor. Therefore, having a dissection kit of their own is really useful and can help them save some cash.
This 20-piece Med Student Dissection Kit will be a great purchase. Just what they require for their anatomy and biology laboratory work.

The busy med student can stay in touch with the world without needing to whip out their smartphone every few seconds. The Martian Smartwatch has a typical analog face but has the ability to sync with iOS and Android smartphones. Students can check emails, texts, social media, and much more by just flicking the wrist.

Medical students definitely need a good functioning laptop as they attend class daily. If you have a fair amount of loose cash, don't hesitate to buy your favorite student the Apple MacBook Pro if they don't have one already. It'll more than make their day!

This is perhaps one of the most expensive gift ideas for med students. Owning one, however, will make the med student in your life ready for multi-tasking and will ease the stress of having to carry a laptop and heavy books to med school daily. It keeps everything convenient!
Apple iPad is one of the best-selling tablets, but you can also take a look at other options to help you make a decision.

Long hours, late nights, and early mornings can mess up anyone's schedule. The Philips SmartSleep alarm clock and light therapy system is a little electronic device that can be placed on even the smallest table, but it definitely does a whole lot.
The device includes white noise and natural sounds to help students get a restful night's sleep. The lamp recreates natural sunlight in the morning.

Sometimes it's good for the med student in your life to switch things up and have their study time in a local cafe or even out in nature!
The problem is that they still need to stay online, in case they need to log in to a study website, check emails, browse social media, and so on. Get them the Mobile Hotspot so they don't have to worry about not being connected to the internet.
11. Medical School Survival Guide
Every aspiring medical doctor needs lots of books. Well, we've got the perfect book for the med student in your life. One of the favorites for many students is these med school survival guides.
It's a good set of books that teaches practical ways on how to study effectively and ultimately graduate successfully after four years of medical school.
A med student's learning doesn't just take place in class–especially in the final years, they're learning on the job and taking notes. In general, medical students like to keep all their studies in one place, preferably a paper notebook that can fit in a small bag or pocket.
This fan-favorite hardcover notebook is available in 15 colors and has a useful pocket to keep receipts or other papers, perforated pages, and an elastic band to keep it closed or open. Pair it with a stylish ballpoint pen so they can seamlessly switch from working on paper to a touchscreen.


For deep-thinking med students, it'd be nice to get them a journal gift set. Writing is a fantastic way for students to capture each and every moment within and without medical school by writing down their thoughts, ideas, realizations, or plans. Get your beloved med student this leather journal gift set and they just might like it.

For their graduation, get the med student you love this clever bag. It's handcrafted from a giant hardback edition of Gray's Anatomy. It comes with four different types of handles (small wood, large wood, cross-body messenger, and long leather style) and features a black cotton lining.

For coffee-loving med students, a coffee gift set will be a cool present. This will not only help keep them energetic and awake, but it'll also ease their daily stress and help them stay healthy.
This coffee gift pack is an exquisite present to buy. It's a great selection of roasted and flavored coffee.

Who would turn down a nice cup of coffee? After all, any med student perhaps needs a few cups. This Hamilton Beach two-way coffee maker offers the option to make a whole pot (about 12 cups) or one serving of 14 ounces.
It includes features like auto power off after 2 hours, and the student can program the maker to make a cup at a specified time as nothing's better than the sweet aroma of caffeine when you wake up.

This foot massager is just what every med student needs after being on their feet all day. It's built to target certain trigger points in their heel and arch. By simply rolling the equipment on the floor back and forth, they can also massage both feet simultaneously.
It's portable and light, making it ideal for carrying around for those hectic days.

Hilarious Gifts for Med Students
So, those were handy gift ideas for med students, but we thought that you should buy stuff that might trigger a laugh in a student's busy day-to-day life. Well, we've compiled just the right gift ideas for you below!
In real life, skilled medical professionals help save people from illnesses and their complications. In the Pandemic board game, however, they can do much more and save the earth from outbreaks and epidemics after 1 hour of playtime.
Make your med student friend work with one to three fellow students to figure out if they're competent enough to keep the whole world safe and healthy.

If your med student friend is a good laugh who can stand gross stuff, this gift idea can be a very funny one but also awesome. Others will surely hesitate to check what's for lunch inside.
All the same, an insulated Emergency Meal Transport (E.M.T) Human Organ Lunchbox is a humorous gift that's sure to be well received.

Buying this coffee mug is one of the best ways to ensure that your med student pal is fueled throughout their hectic days with their own coffee prescription. In the shape of a prescription tube, the mug is sure to cause a chuckle or two. Complete with hilarious writing on the sides, this 12-ounce mug might just be what the physician ordered!

Medical students actually do many things digitally today, but there are several occasions when they do take notes. These funny bone pens are a fantastic way to add a touch of humor. They are available in different shapes of human bones.

For medical students who love cooking or baking, this is a nice amusing gift for them. The X-ray Oven Mitt allows them to enjoy baking without getting burnt. If this gift idea has you excited, get the med student in your life this hilarious, heat-resistant X-ray Oven Mitt.

There's always a skeleton model in all anatomy and physiology classes all over the world. As such, every med student should have a skeleton model in their digs. Be the best thing that ever happened to them and buy them this gift. Even if they end up putting a cigar in its mouth!

Another gift idea for medical students that's both useful and hilarious is the Human Organ Bathroom Curtain. This is sure to help them recall certain structures and organs in the body and is also a good conversation opener for other shower users. Spice up your med student's learning with this funny gift idea today!

The GIANTmicrobes Plush Toy is a great, hilarious, and informative gift for any med student. The giant microbes could be of any type–Lyme Disease, Borrelia, Shigella, Chlamydia, Streptococcus, and more!

GIANTmicrobes Zombie Virus Plush Toy | Amazon
Make learning and discovery more memorable with our adorable plush representations of health topics, microscopic life, cells, molecules and human organs.
Buy at Amazon.com
We earn a commission if you click this link and make a purchase at no additional cost to you.
10/05/2022 12:07 am GMT
Unique Gifts for Med Students
Want something that your med student loved one or friend would appreciate but is totally different from what most people give? Try these unique, medicine-themed gift ideas that any medical student will love.
Made with sterling silver, these medicine-inspired earrings would be a perfect gift for a female med student. The medical symbol earrings are nickel-free and hypoallergenic. The medical student in your life will adore them!

There's arguably no better way for a med student to unwind after years of doing med school coursework than a spa day filled with pampered relaxation.
This treat is absolutely worth every dime you invest in. Get the med student Amazon's Spafinder Wellness Gift Card, which they can claim in-store. It's just what they deserve after a job well done (thus far).

Spafinder Wellness 365 Gift Card | Amazon
With Spafinder gift cards, enjoy manis-pedis, massage, haircuts, blowdrys, and wellness retreat getaways, as well as many other services at locations near you.
Buy at Amazon.com
We earn a commission if you click this link and make a purchase at no additional cost to you.
10/05/2022 07:26 am GMT
This 392-page medical coloring book is a special way for med students to have fun while learning anatomy. Using the book, students can trace nerves, arteries, and veins.
By tracing and coloring illustrations throughout the whole book, they can see different parts of the body in a wide variety of views. There are dissected layers as well as magnified illustrations. The book also has review tables as well as a quiz at each section's end.
Med students do plenty of highlighting during group studies, classroom note-taking, and individual study time. Therefore, these special Syringe Highlighter Pens are incredibly useful. Buy these pens and help your beloved med student get through dreary texts!

Much more than a cute gift, this pendant is a nice reminder that DNA is the key to figuring out the major cause of various ailments. This DNA Pendant sells out really fast, so be sure to get it before it's out of stock!

What to Consider When Buying Gifts for Med Students
Medical Theme
A medical-themed gift is the most obvious present to give to a medical student if they love medical stuff. For fancier gifts, you should buy one they can use after graduation, like the bone pens or coffee bag mentioned above. Another good gift idea is a board game, which they can play with friends.
Useful for College
Another gift idea is to get them something really handy for college. The coffee maker and hardcover notebook mentioned above are examples of gifts that'll be very useful and regularly used. To combine the useful college gift with the medical theme, consider the hilarious syringe highlighter pens.
When to Get a Present for a Med Student
Sure, gifts are appropriate for various times throughout the year, including Christmas, Halloween, birthdays, and so on. But there are two important occasions in the life of a college student:
Graduation
Graduating from college is an important milestone in one's life. It's an occasion worth celebrating and gifts are presented to mark the transition from school to the workplace. A cool graduation gift is welcome, such as Gray's Anatomy book bag or funny bone pens mentioned above.
On Admission to College
Another occasion that calls for med student gifts is when one is admitted to an undergraduate or graduate program. Giving them a gift at this point is a great way to congratulate them and wish them good luck. It's a great opportunity to offer a useful college gift that'll make their life in college a bit easier.
FAQs About Best Gifts for Medical Students
Question: What's the Best Present for Doctors?
Answer: The best gift ideas for doctors include a lab coat, a stethoscope, an espresso machine, an under scrub t-shirt, a medical scrub, a blood pressure cuff, a scrub jacket, a coffee tumbler, an apple watch, and a handy digital highlighter.
Question: What Do Medical Students Need?
Answer: Every medical student needs a new stethoscope, a new laptop, new soft scrubs, a complete dissection kit, a medical school survival guide, a smart alarm clock, an apple watch, a coffee gift pack, and a journal gift set.
Question: What Do You Buy a Graduating Med Student?
Answer: The best gifts for a medical school graduate include a personalized lab coat, a new stethoscope, an insulated coffee thermos, a soft scrub, a new scrub jacket, an under scrub t-shirt, an apple watch, an inspirational book, 12 months of Amazon Prime, and a relaxing spa day.
Question: What Gift Do You Buy Pre-med Students for Christmas?
Answer: The best gift ideas for pre-med students include an EMS Monopoly game, an anatomy book like Gray's Anatomy, an anatomy coloring book, a 4-D anatomy model, an ostrich pillow, syringe highlighters, a classic stethoscope, bone pens, a dissection kit, and the Hungover Cookbook.
Question: Is it Right to Buy Your Doctor a Present?
Answer: According to the American Medical Association, doctors should never let a gift offer or gift influence the healthcare they provide to patients. They should take into account how accepting or rejecting a gift will impact their relationship with patients.
Final Thoughts on the Best Gifts for Medical Students
These gift ideas for med students can help you choose that perfect present for the aspiring medic in your life. You can order some of them from various online stores, including Amazon, and have them delivered right to your doorstep in one or two days–all from the comfort of your home.