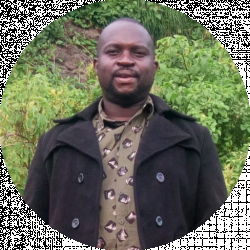 Latest posts by Haron Omaita
(see all)
Buying gifts for your sister or sister-in-law is really easy compared to finding something for the brother-in-law in your life. Shopping for a brother-in-law is notoriously difficult as it seems almost impossible to choose something that shows how happy you are to have him as part of your family without, of course, spending a small fortune.
For that reason, we've curated the best gifts for your brother-in-law that vary in price, fun, and above all, sentiment. Regardless of how long you've known him, the following gift ideas are sure to make his day.
On this list, there's the ideal gift for every type of guy, from the hilarious one who loves a good laugh (fun card game) to the dyed-in-the-wool sports enthusiast (NFL-themed wallet) to someone who loves a thoughtful gift (best brother-in-law mug).
Best Gifts for Brother In Law
1. Braun Multipurpose Grooming Kit
Guys will always appreciate daily essentials, and unless your brother-in-law is unlucky with facial hair, chances are that he likes to shave. Get him the Braun Multipurpose Grooming Kit. It'll take care of his shaving, trimming, and grooming needs at an affordable price.
2. Faux Leather Notebooks
Does your brother-in-law like to record his thoughts in a notebook? These vintage-themed faux leather notebooks will help keep him organized. Choose his favorite color and topic, whether he loves to create new recipes, or he's an aspiring sports writer.
3. Classic Bathrobe
This gift is perfect for guys who are notoriously difficult to shop for. He'll definitely appreciate an incredibly comfortable and luxurious bathrobe from Snowe. He's sure to love this lightweight, woven hotel-quality bathrobe.
4. Dior 'Sauvage' Cologne
Your brother-in-law could smell a bit better, right? This cologne from Dior is one of the best-selling fragrances around and smells just like a relaxing weekend getaway in a bottle. It's especially perfect for the festive period.
5. Allbirds Men's Running Shoes
Your brother-in-law looks like the perfect dad in his Birkenstocks. But they don't allow his feet to breathe. He's told you so already. Gift him this pair of Allbirds Men's Tree Running Shoes. They are elegant and perfect for the summer. And, of course, they're ultra-breathable!
6. Adjustable Dumbbells
This pair of adjustable dumbbell weights will help jumpstart your brother-in-law's workout routine. Compact and easy to adjust from 5.5 to 27.5 pounds, these dumbbells also feature a padded handle that provides better protection for his wrists. Show him where to find strength-training videos online and he'll be good to go.
7. 3-in-1 Apple Watch Charger
This is an amazing holiday present for guys who can't get enough of all things "Apple". Your brother-in-law can charge up to 3 Apple devices at the same time, including an Apple Watch, iPhone, and Airpods.
This charger will save him plenty of time, and he can use it daily, which is a bonus. It's a fantastic gift to show your brother-in-law how much he means to you.
8. Tablet Cover
The simple but smart look of this tablet cover will make him stand out. Featuring thin and discreet magnetic closures, this sleek flat case will hug his iPad nicely. It's made with 100% Italian vegetable tanned leather and merino wool to ensure functionality and style. The leather patch offers a durable grip and lovely contrast.
9. Best Brother-in-Law Mug
This white durable "Best Brother-in-Law" mug is sure to be appreciated by your brother-in-law. It'll show how much you're pleased to have him in your life and your family. The text appears on both sides, which means your brother-in-law will always be reminded how much you care about him, whichever way the mug faces.
10. Sonos Speaker
Sonos is renowned for delivering quality sound, and their speakers do that and so much more! This voice-controlled speaker comes with Amazon Alexa and Google Assistant, so when he isn't streaming songs, he can check the weather and set alarms.
The smart device fits nearly everywhere, which means it won't mess his space wherever he sets it up, whether that's on the bedroom nightstand, bathroom shelf, or kitchen counter.
11. Luxury Sheet Set
Of course, you might think gifting a bunch of sheets is somewhat lame but, trust us, your brother-in-law needs these sheets on his bed. They come in a variety of colors and are super comfortable. Heck, you can even get a matching cover for the duvet if you want!
The sheet set includes the fitted sheet, flat sheet, and a pair of pillowcases.
12. Insulated Beer and Bottle Opener
A lovely birthday present that your brother-in-law will actually use. No matter where he goes, he'll be able to keep his beer ice cold. This gift features a very useful bottle top opener, so it's got all he needs for an amazing evening spent having a great time.
The insulated beer and bottle opener is available in various colors, so be sure to buy one in his beloved color. As a plus, it's eco-friendly and BPA-free, too.
13. Computer-themed Wrap Leather Bracelet
The best present for your brother-in-law is one that honors your special relationship, his hobbies, or his interests. If your brother-in-law is a big techie–or the go-to guy for your computer issues, this customizable bracelet can be a thoughtful gift for him.
The bracelet is made from leather and authentic, recycled circuit boards, and there are different colors to pick from, which is an added bonus. Whichever one you choose, he's sure to become the envy of his friends and colleagues, especially if they're are into tech as well.
14. Shadow Box Set
If your brother-in-law is a sentimental guy, he'd really appreciate this personalized shadow box set. It's one of the most thoughtful gifts that's also a special decor item for his home and a way to store his memories. No matter what he wants to keep, whether it's photographs, wine corks, beer caps, or whatever, he'll really want them kept in this beautiful box on the wall.
15. Paravel Fold-Up Duffel
If your brother-in-law loves to travel, gift him this foldable carry-on duffel bag. It's perfect for him as it's lightweight and zips really well. He can use it for gym visits, use it as an extra travel bag, or slip it on his wheeled luggage.
16. Car Wash Kit
This car wash kit from Meguiar includes everything your brother-in-law needs to clean, protect, and maintain his car's interior, exterior, tires, and wheels. From waxing to detailing, this kit boasts all the essentials required for basic car maintenance, including cleaner wax, detailer, wheel and tire spray, and car wash shampoo. It's the ideal car gift set for your car-obsessed brother-in-law!
17. Seamless Coffee Brewer
If your brother-in-law is the kind of person who loathes gimmicky gifts, why not gift him something handy that delivers what it promises?
This top-rated coffee maker, which seamlessly gets the work done, can be the perfect birthday gift for him. He can pick from espresso or freshly-brewed coffee for a barista-quality result. He can even move the water tank, making it perfect for guys with limited counter space.
18. Portable Cup Holder
Get your brother-in-law this dual-use, shower caddy cup holder, which can hold both wine and beer glasses. He can have whatever drink he fancies even when he's having a shower. It's an exciting present that's also very useful.
The cup holder is ultra-durable and will attach to any surface. You can fit the caddy on the side or corner of the shower to keep it out of the way as needed. This special gift is available in wonderful packaging, ready for gifting it to a beer lover.
19. Golf Ball Gift Bundle
These are top-of-the-range golf balls that will make the perfect holiday or Christmas gift for your golf-mad brother-in-law. As a plus, they come at a reasonable price, too.
If you want to gift him something extra, you can always pair the golf balls with a voucher for a golf game at his favorite golf course or a gift card.
20. Vintage Beer Gift Bundle
Beer is a traditional American drink, so it's best served classically. This set of beer mugs is the perfect gift for your beer-loving brother-in-law to enjoy the classic drink. The mug is attractive and sturdy, with thick, strong glass that won't break easily.
The mug's handle will keep his hand from warming the drink as well as keep the condensation away from his hands. The mug also has a bottle opener that he'll use to open his favorite beer brands.
21. Classy Liquor Decanter
This personalized liquor decanter gift is perfect for your brother-in-law. It's a beautiful glassware item that'll look amazing on his bar cart or home bar. With it, he can serve vodka, tequila, rum, or whiskey.
He'll now be able to make a cocktail or pour his favorite liquor like the classy gentleman he is. As an added bonus, you can personalize this awesome gift for him.
22. Fun T-shirt
Want to get your sister's husband a cool gift with a dash of humor? This cool t-shirt is exactly what you should buy. With an Urban Dictionary-like definition of "brother-in-law", he'll bring smiles wherever he goes while dressed in this hilarious shirt. The ideal holiday or Christmas present, he'll want to wear it right away so that every member of the family sees it.
23. Warm Wool Hat
Have no idea of what to buy for your sister's husband for Christmas? This must-have woolen beanie will keep him warm during winter. This specific style can be put on uncuffed or cuffed and comes with a classy leather patch. Made from ultra-soft merino wool, the hat will help keep him warm but stylish during the festive season.
24. Stylish Watch
Your sister's husband will love this stylish watch, which features unique reclaimed wood. Moreover, the Alterra Chrono comes with a calendar date and stopwatch timing system. To show him you really care, you can even etch a message at the back.
25. Decorative Plant
A plant is a simple way to smarten up any place, and your brother-in-law will find this artificial succulent plant gift idea irresistible. It comes with an easy-to-maintain succulent for starter plant parents, which you can pick to ensure he receives the healthiest plant.
26. Cool Air Fryer
An air fryer is the hottest latest kitchen device that cooks dry-fried food minus the grease and oil! Your brother-in-law is sure to love the convenience of making his own steak fingers, chicken strips, fries, and lots more of his favorite fast foods without all the unhealthy oil and grease.
Get him this revolutionary air fryer and he'll be healthier and happier than ever! Moreover, his family will be able to enjoy traditional fried dishes without having to go to the nearest Burger King or McDonald's. This air fryer is super popular during the festive season and is usually a great purchase on Black Friday.
27. Adventurer's Backpack
Looking for a gift for a guy who's always going to different places? This backpack will come in handy for frequent beach-goers, hikers, and all-around adventurers.
It features a custom-built laptop pocket if your brother-in-law likes to backpack to work, and 360-degree reflectivity for when he's out in the evening. The good news doesn't end here. This rucksack features a lumbar panel and back panel and has the American Chiropractic Association's seal of approval, making it super comfy for your sister's husband to use.
28. Blue Apron Gift Card
If your brother-in-law loves cooking and coming up with new recipes, but hates all the hassle involved, help him easily prepare his meals with this gift card from Blue Apron. With it, he can get all he needs for a tasty dinner shipped straight to his home.
The service offers perfectly portioned ingredients and easy-to-follow recipes. What's more, Blue Apron also has a wine subscription that your brother-in-law can take up if tasting new wines is right up his alley!
29. Pun Card Game
Any fun game is always a wonderful gift, especially if his whole family likes playing together. Buy your sister's husband this great game of puns gift that'll have everybody who plays laughing their heads off and having a good time. It's available in an easy-to-wrap box and can be a perfect gift at a place where they all can play it together!
30. High-Tech Glasses
These stylish, trendy sunglasses are already awesome before you even understand the technology hidden inside them. They feature the famous Bose sound system, so your brother-in-law can listen to his beloved podcasts and tunes on the go.
Apart from speakers, the shades also feature an inbuilt Bluetooth microphone that your inlaw can connect to Google Assistant, Bose App, and Siri. These sunglasses are available in large/medium and small sizes.
31. Custom Ammunition Box
Whether your brother-in-law is in the army or just loves guns, you can gift him this cool ammunition box. The authentic military supplies box has a custom print on one side, with the other side featuring the original lot and serial numbers, making it an especially unique gift for guys in the military.
With this box, he can keep his ammo, keepsakes, tools, or whatever he wants to store. It's ideal for carrying camping gear during your yearly family reunion at your local lake or even carrying to the range. Either way, he'll appreciate this awesome gift for Christmas or his birthday.
32. Grilling Tools Set
Buy your sister's husband a gift that'll inspire him to be the best griller he can ever be! This bespoke set of grilling tools is amazing, and its uniqueness and quality will get him so obsessed with grilling.
33. FitBit Tracker
Is your brother-in-law an active person or wants to become one? If yes, get him a FitBit. The elegant Alta HR will help him track his steps, calories burned, sleep, workouts, heart rate, active minutes, as well as show notifications from his smartphone.
This is one of those gifts that are perfect for his birthday, Christmas, or to simply help him out along his path to fitness. If you have your own FitBit, you can even set certain goals for each other and keep an eye on each other with your workouts. You never know—your brother-in-law could become your new exercise buddy!
34. NFL-themed Wallet
If your brother-in-law adores his favorite professional football players, this awesome wallet is sure to drive him nuts! With pieces of an actual, game-worn jersey of his favorite NFL team lining the inside pockets, he'll absolutely love this gift!
On the other hand, the outside of the wallet is debossed with the name of the team. The wallet also boasts a sticker that your sister's husband can check who wore the top and when. Even better, it features an authentication card.
Read More:
FAQs
Question: What Gift Should I Buy for My sister and brother-in-law?
Answer: Some of the gifts you can get for your brother and sister-in-law include personalized passport holders, a double gift like an outdoor grill, a Mr. & Mrs. gift such as a set of cushions, a gift card, plants, a wine box, a home decor gift, a heart-shaped LED light, a freshly baked cake, and flower bouquets.
Question: What Gift Should I Buy for My Brother?
Answer: Some cool gifts to buy for your brother include wireless earbuds, gin and tonic infusion bags, skull beer mugs, a weekender bag, a valet charging station, Uggs, a BBQ set, a TRX workout system, a bomber jacket, a weekend watch, a hot sauce making kit, a gaming headset, a rucksack, and a poker set.
Question: What Birthday Gift Do You Buy a Guy Who's Got Everything?
Answer: The best birthday gifts for guys who've got everything, including a drone, a bonsai tree, a cocktail smoking machine, a 6-in-1 tool pen, a self-cleaning water bottle, an engraved whiskey decanter, a rotating pizza oven, a projector, a wine aging tool, a car organizer, and a minimalist keyring.
Question: What Gifts Do You Get for Someone Who's Got Everything?
Answer: The best gifts for someone who's got everything include a virtual assistant, an experience, gift cards, a baby sitter service, a night out, a subscription or membership, a home cleaning service, cooking classes, a personalized gift, noise-canceling headphones, travel accommodations, airline tickets, and a brewing kit.
Buy the Best Gifts for Your Brother-in-law Today!
Choosing the best gifts for your brother-in-law shouldn't be too difficult. In fact, the one key to success is buying stuff he'll actually use. Of course, you can go for something unique that'll both surprise and delight him—you just need to think outside the box!
But if your sister's husband can't find a purpose or place to keep your gift, it'll only end up gathering dust. These practical and unique gift ideas for your brother-in-law are perfect for his birthday, Christmas, and more! They're sure to make him go, "Wow!"