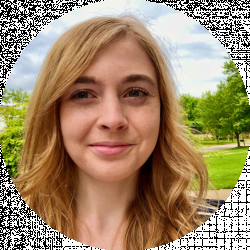 Latest posts by Erin Jamieson
(see all)
A 36th birthday can mean something different for everyone, which is why gift ideas can be challenging. Just halfway through their 30s, some may be excited for a new change in their careers or personal lives, or just trying to keep track of everything already going on.
A 36th birthday can be a time to reconnect with yourself, take better care, and squeeze in much needed 'me time'.
For this gift guide, I've picked out the best gifts for men and women to live a balanced life, with gifts for the stressed; the tech guru; the creative mind, and even the social butterfly.
You may even want to combine a gift from another category for an especially memorable 36th birthday!
Better yet, these unique gift ideas will fit any budget.
With the Gifting Sherpa SHOP, you can easily add products to your cart and checkout in-article. Click "Shop Now" and follow the popup instructions. That's all! As you read you can add more products to your cart.
Stress Relief Gifts 36th Birthday Gift Ideas
For the 36-year-old who's finding themselves stressed on their birthday, I recommend these unique stress relief gifts.
Whether they're in a high demand career, a busy parent, or both, these are much needed ways to help them keep up their energy and at their very best in their 30s.
Not sure where to start, or don't know the 36-year-old you're buying for all that well? This stress relief gift set from Knack Shops is a safe bet and something they'll appreciate on those especially hectic days.
The curated options include a mindfulness coloring book with colored pencils; a night bath balm; a dream catcher herbal tea; and a soy candle. Even better, you can add or take out items to customize this set for your budget and their personal needs. Buy Here.
Better than Therapy Gift Set | Knack
The best gifts are about experiences & personal stories. Customize any curated gift box or create your own. Shop now with next-day shipping.
Check Price
We earn a commission if you click this link and make a purchase at no additional cost to you.
A stress ball gets an upgrade with this Smart Squeeze Ball from Uncommon Goods. This isn't just your basic stress ball.
The bright stress ball syncs with an app that tracks your grip to help gain awareness of how it's changing day by day. Shop Now with Gifting Sherpa.
Looking for a more traditional stress ball, or have a tight budget? I love this stress ball bundle as an alternative gift.
The set of three ergonomic stress balls uses density hand therapy to release tension, alleviate stress, and even improve focus. The fabric won't tear and keeps its shape after use. Buy Here.

Serenilite 3X Hand Therapy Exercise Stress Ball Bundle | Amazon
Get maximum functionality with our tridensity multipurpose bundle that includes Soft, Medium, and Hard density stress balls. Everything you need in 1 bundle so you can go from warm-up exercises to stress relief and strengthening & conditioning your grip, hand, and finger muscles.
Buy at Amazon.com
We earn a commission if you click this link and make a purchase at no additional cost to you.
03/17/2023 11:09 am GMT
Magnetic bracelets for men and women make for a practical 36th birthday gift, in a minimalist design that can work with most outfits.
Made out of stainless steel, the bracelets use magnetic therapy, which has been shown to improve circulation, reduce pain, and even improve sleep in some individuals (please do not buy for anyone with heart issues, or using a pacemaker).
It's also adjustable by size. Buy Men's Here or Women's Here.
RainSo Magnetic Therapy Bracelet | Amazon
Each functional link has a 3500 Gauss extra strength magnet to magnify the health interaction. Collection of elegance and health. You deserve to possess a healthy body and a good-looking appearance. Embedded magnets in bracelets close to wrist to promote blood circulation.
Buy Women's
Buy Men's
We earn a commission if you click this link and make a purchase at no additional cost to you.
03/16/2023 02:23 pm GMT
A colorful deck of cards is strikingly modern, fun, and almost feels like a game. I love that these are easy to take or store wherever you are, with 52 unique exercises for coping with stress and anxiety.
Meditation and mindfulness techniques and tips developed by therapists and counselors make this a great gift for yoga lovers, but also the everyday stressed 36 year old. Buy Here.

52 Stress Less Cards | Amazon
This unique Self Care Deck contains 52 extremely effective exercises for mindfulness, meditation, anxiety relief, stress management, self care, relaxation & more.
Buy at Amazon.com
We earn a commission if you click this link and make a purchase at no additional cost to you.
03/17/2023 07:19 pm GMT
This book is a great gift for a 36-year-old you know personally and who's in need of some stress relief–and some motivation for reading time for themselves. But let's face it: someone celebrating their 36th birthday may not always have time to fully commit to a dense read.
The good news is that Dr. Webber's book includes an index where you can skip to whatever scenario you need help with most; it also encourages active engagement with journaling prompts.
Dr. Webber combines acceptance therapy, mindfulness, and cognitive behavioral therapy (something that has personally helped me) for an accessible but balanced approach. Shop Now with Gifting Sherpa.
Tech Gifts
For the tech guru, here are my top technology gifts for their 36th birthday. In their mid 30s, it can be easy to lose track of keys, build up clutter, and overall let disorganization run from house to office.
All of these ideas will help them stay organized, keep sane, and please as gifts for their inner geek.
Are they always losing their keys? I've been there, which is why I love this smart tech device to make their life easier. The Tile Mate Bluetooth Tracker works with an Alexa device and app to help locate everything from keys to purses and anything you like.
Compatible with both Android and iOS, it'll locate anything within 200ft. For anything outside of the 200 ft radius, it'll notify you of the last location. You can also opt for a subscription that provides smart alerts and free battery replacement. Shop Now with Gifting Sherpa.
Cords everywhere can make for a tangled mess, and if they're a busy 36-year-old with multiple cords to keep track of, this could be a better solution. This gift idea features a durable charging station for countless devices, from iPhones to Androids, E-book readers, and more.
It's even a great gift for gamers on the Nintendo Switch. With six 2.4 amp ports, it can charge up to 80% more quickly than your typical charger. Buy Here.

Hercules Tuff Charging Station for Multiple Devices | Amazon
Ideal solution for homes and businesses. Use on kitchen counters, desks, or nightstands; an excellent solution for schools, coffee shops, and libraries. Convenient and practical, as their usb type c charger cable fits easily in the tiny zipper compartment of your backpack, or even in your pocket!
Buy at Amazon.com
We earn a commission if you click this link and make a purchase at no additional cost to you.
03/17/2023 12:13 pm GMT
For the coffee lover, I love this clever gift to help them keep their coffee (or tea) warm while they're busy doing other things.
Wireless charging nixes the annoying cords and can keep drinks hot–or cold–to their desired setting. It's great for use at home or even in an office when they're short on desk space. Buy Here.

Nomodo Wireless Qi-Certified Charger | Amazon
A great gift for dad this holiday season! The Nomodo Trio quickly charges your wireless-capable device utilizing Qi Fast Charging technology
Buy at Amazon
We earn a commission if you click this link and make a purchase at no additional cost to you.
I'm guilty as anyone else: we're all glued to our phones, and we tend to forget how dirty they can get. This gift idea is a minimalist case that takes away the need for wipes.
It works by enclosing on a smartphone and using ultraviolet light to sanitize for up to 45 cycles at a time without charging. You can even play music on your phone. Shop Now with Gifting Sherpa.
Creative Gifts
Satisfy their inner artist with these gift ideas for their 36th birthday. I love how these gifts are unique, updated, and will feel personalized to them.
These aren't gifts you'll find just anywhere and are the perfect surprise for celebrating their mid 30's.
There are ukuleles, and then there's this smart ukulele. Not only a great gift for musicians, but this ukulele is also easy to learn for just about anyone and is a lot of fun.
The ukulele syncs with an app to help train the user songs and chords. A light-up board helps make learning more intuitive. The app even includes a feature for easy recording and sharing. Buy Here.
Smart Ukulele | Amazon
Strum up some fun easier than ever with this bluetooth-connected, app-guided ukulele.
Check Prices
We earn a commission if you click this link and make a purchase at no additional cost to you.
Combining culinary arts and science, I love this kit as a unique gift idea for a 36th birthday. From the chemist to the foodie, this gift has a wide appeal and transforms a kitchen into a gourmet experience.
The kit includes additives, tubes, pipettes, molds, syringes, and instructions to make bread, chocolate, spaghetti, and more. Shop Now with Gifting Sherpa.
Plot Thickener Card Game for Writers
A perfect gift for writers, this portable card game helps to break through a creative funk that is all too common when we get too busy, overworked, or stressed out.
Unique and handmade, you'll get a deck of 60 cards, 2 distinct card games, and a mix of fun and creative inspiration.
This book is great for inspiring a 30-something who wants to get back into, or get back to, artistic activities.
The journal-style book includes activities as simple as sketching to practicing mindful coloring and more.
The illustrations alone are inspiring, and the prompts will keep things feeling fresh. Shop Now with Gifting Sherpa.
Gifts for Entertaining
Let's face it: 2020 wasn't a great year for entertaining or social events. But as we head into 2021 and beyond, maybe there will be more options. And even if you can't host a party in person, these are great gift ideas for entertaining through Zoom parties too.
I love these as fresh, tech-forward gifts ideas for the 36-year-old who loves being social but already seems to have everything.
Bring karaoke home or even on road trips with this microphone speaker that's portable for any situation.
It connects with a karaoke app of any kind and is easy to use. With a simple design, it's perfect for belting out songs for professionals and terrible singers like me alike. Buy Here.

Karaoke Microphone Speaker | Uncommon Goods
It lets you and your friends sing any of your favorite tunes, just connect to the karaoke app of your choice whenever the mood strikes—stage fright-free. Send the design to your go-to singing partner or your favorite party hostess and serenade them at their next soiree.
Check Price
We earn a commission if you click this link and make a purchase at no additional cost to you.
This portable music device allows you to be your own DJ, no heavy equipment required. It can be hooked into any Mp3 player, laptop, or smartphone to play and mix music as you like it.
Also a perfect gift for creatives, it's a great way to entertain and host a party without having to take a step outside of the home. Shop Now with Gifting Sherpa.
My go-to as a fun gift for beer lovers, this handmade board game is perfect for parties.
A pinewood game board offers challenges, from dancing moves to rhyming and more. Players move bottle caps and try to stave off elimination.
Of course, I recommend this game not be played around a young family, but for a friend's only night. Shop Now with Gifting Sherpa.
Personalized Stainless Steel Multi Bottle Wine Chiller
If they don't have room for a full wine cooler, this is a great, personalized gift idea for entertaining and serving wine.
Made out of polished stainless steel with a finish that won't tarnish, it can hold three standard bottles at a time and also has knobs for carrying.
I love the ability to add a personalized engraving of up to 18 characters on the side. Buy Here.
Entertaining Essentials Gift Box
This gift box is perfect for entertaining in a hurry at home. Equipped with a teak wood serving board, natural jam, heritage crackers, olive-wood knife, and an inspiring book, it's a specially crafted gift for those interested in sustainable living.
Plus, it makes for a striking centerpiece in any kitchen or apartment. You can add a personal message when you buy. Buy Here.
Are they not a chef but want to elevate their cooking and entertaining game? This 36th birthday idea is great for ideas for hosting and even daily cooking.
From chef and actor David Burtka, you'll get over 100 recipes, 250 photos and 16 unique party ideas. Easy to follow recipes, full themes, and party tips are a plus.
You'll find recipes with classics with an upgraded twist, like mint pesto pasta; thyme and gruyere popovers; and even signature drinks like cucumber-lime spritzers. Buy Here.

Professional/ Work Gifts
Just as it's important to think of gifts for stress relief and entertainment, I also recommend considering gifts that'll help make their professional and work life more enjoyable and comfortable.
These gifts help them stay healthy and organized for their 36th birthday and for birthdays to come.
Fit X Sports Portable Massage Chair
From carpooling to sitting in the office to hours bent over a computer, I love this gift idea for the 36-year-old who spends a lot of time sitting down.
We may think about backaches affecting you in your 50s and 60s, but it can affect anyone anytime. Even better, this can be a proactive option to support muscle health.
Soft foam support provides neck and lumbar support, with padding, 5 vibrating motos, and customized settings from the neck to the lower back.
It's portable and heats quickly, making it great for use on the go or home. Buy Here.
If the 36-year-old on your list spends a lot of time on a laptop, I highly recommend an adjustable solution for more comfort and even for use with standing or active desks.
Highly rated for neck and muscle health, the adjustable feature reduces strain, is collapsable, and lightweight. I also love that it's made out of aluminum and offers smart ventilation to keep your laptop cool. Buy Here.

obVus Solutions Adjustable Laptop Tower Stand | Amazon
A laptop stand will enable you to transform your desk to an effective workspace so you can work comfortably, whether you're sitting, standing or changing positions frequently.
Buy at Amazon.com
We earn a commission if you click this link and make a purchase at no additional cost to you.
03/17/2023 04:34 pm GMT
Standing desks have become more and more popular, and this is a great idea for the 36-year-old who not only wants to stand more but even get in some activity while they're working.
Rubber cushion, sturdy wheels and soft bumpers make this a fun solution. You won't have to worry about leaving behind scratch marks or distracting co-workers with noise. Shop Now with Gifting Sherpa.
For a more affordable and fuss-free take on a tablet, there's the Boogie Board Blackboard.
In some ways, I actually love that there aren't so many distractions like there are on a tablet.
The board includes four templates; an instant touch clear button; and an app for both iOS and Android to capture, organize, search, and share. Shop Now with Gifting Sherpa.
This beautifully designed notepad features custom engraving, from names to initials and even quotes on the inside and outside.
You'll get a portfolio/ notebook that can hold lined paper, business cards, and credit cards.
Available in two sizes, with a contemporary style, it's a classic way to stay organized, but with a personal touch. Buy Here.

Looking for a great 36th birthday gift for engineers, mathematicians, or tech-minded professionals?
This unique and handmade business card holder will keep them organized, professional, and still show off some of their personality.
The maple wood case is precisely cut, with a modern aesthetic that's surprisingly thin and lightweight. Buy Here.

Frequently Asked Questions
What is a unique birthday gift for someone in their 30's?
A unique birthday gift for someone in their 30s might be a handmade gift from individual artists, complete with a personal note. If you want to be especially personal, consider what they love. A sci-fi guru may like Star Trek gifts.
What is the best birthday gift for a 36-year-old?
A good birthday gift for a 36-year-old is one that is thoughtful, personal, and practical. Think about gifts for the home, gifts for the office, (or The Office themed gifts as a twist), and gifts to help them enjoy the day to day life more.
Final Thoughts
Finding a gift for a 36th birthday can be challenging. Consider supporting their hobbies or love of sports with active gifts, memberships, and gear. And be sure to check out my recommendations for best gifts for swimmers and best baseball gifts!