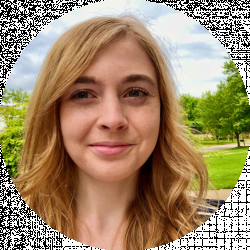 Latest posts by Erin Jamieson
(see all)
Everyone wants to find the best gifts for birthday milestones. Often, gifts for 21st birthdays or 18th birthdays, or even a 50th birthday take precedent–but what do you give someone celebrating their 24th?
24th birthdays are often a time of growth and transition. For me, 24 meant being out of college and applying for grad school, and navigating the different choices and challenges for pursuing a career.
While a 24th birthday means something different for everyone, my ideas focus on transitioning into careers, exploring new hobbies, and starting like in a new home or apartment. Less focused on the birthday party scene from 21, and not quite yet settled as many hope to be later, a 24th birthday is a time of hope, optimism, and exploring what one wants for their life.
Here are my best 24th brithday gift ideas by activity and need.
With the Gifting Sherpa SHOP, you can easily add products to your cart and checkout in-article. Click "Shop Now" and follow the popup instructions. That's all! As you read you can add more products to your cart.
Gifts by Activity
24 is the perfect age to explore or deepen hobbies. I love a unique birthday gift idea by looking for gifts by activity that they're already divided into, or even something new to celebrate this next era of their life. From creative arts to science and tech, to history and the social sciences, these gifts are sure to inspire and remain meaningful for some time to come.
Creative Arts
Creative arts are not just for fine artists. I love these gifts for 24-year-olds as a way to explore self-expression, whether or not it's their number one talent or passion. Plus, these are both unique and memorable, not just as gifts, but experiences they'll keep with them.
Paint by the numbers is a popular concept, but this proves it's not just for kids! This custom paint by numbers kit is a great fit for adults. It's accessible and a perfect present for artists and amateurs alike.
You can purchase personal or pet portraits, and each comes with easy to follow instructions– so easy someone non-artistic like me could follow them.
I love it as an activity to pass time at home, and also doubles as a way to decorate your place. Each set comes with 24-32 acrylic paints; linen canvas; paintbrushes; and a wooden frame. Buy Here.

Custom Paint by Number | Etsy
This makes for a thoughtful gift that is hard not to enjoy. It is the perfect gift for family, friends and yourself. Take your mind off anxieties of the day. Skip high-cost therapy, and use paint by numbers to ease your tensions.
Check Prices
We earn a commission if you click this link and make a purchase at no additional cost to you.
This is part journal, part interactive book, and is a perfect gift for a 24 year old looking for inspiration. Youthful but still mature, there's a new activity for every day of the year, from practicing mindfulness with coloring to inspirational quotes and ideas to promote creative expressions like writing, painting, and drawing.
This book is a seemingly simple gift but gives again and again. Shop Now with Gifting Sherpa.  

The Adventure Challenge: Limited Edition Camera
Want creative art that inspires travel and new experiences? This limited edition camera features the ability to do just that. The package includes a Lomo'Instant Camera; colored gel filters; photo stands and photo clips, and a remote control lens cap.
I also love that it comes with tips for shooting inspiring photos, and is connected to an online challenge, perfect for couples, but that can also be done solo.
The camera also has some excellent features, like bulb and auto mode; an automatic shutter; unlimited multiples of exposures per shoot; exposure compensation control; and automatic electronic flash. Buy Here.
This quirky kit supports the performing arts but you don't need to be an expert to enjoy it. Available at Target, this kit offers 272 pages of reading, insight, and conversations from famous actors, tips and industry information. Seen as a part reference, party entertainment, this could even be a good gift for movie lovers. Shop Now with Gifting Sherpa.

Science and Technology
STEM of course is a popular field, but here I'm not concerned with careers so much as inspiring passion and interest. Even as someone who comes from a humanities background, I love the idea of science and technology gifts for the 24th birthday–they pack information, entertainment, and new ways of looking at the world,
This microscope may say it's for students, but you don't have to be in college to enjoy it, or even all that knowledgeable.
The microscope features five different magnification settings, with full glass optical features, a 45-degree incline, and a 360-degree rotating head. There's also an LED illumination system, and it syncs with a USB digital camera, plus Windows software for image development.
I love the ability to capture high-speed video and high definition pictures, and the ability to work with Mac computers too, with other programs like Photo Booth. Buy Here.
Make Your Own Hot Sauce Kit/ Make Your Own Cheese Kit
Combining science, food, and entertainment, this make your own hot sauce kit is affordable and a fun gift for a 24th birthday, plus it's inspired by Buffalo hot sauce (New York).
While not currently in stock, I'd keep an eye out for it. For now, you can go with the make your own cheese kit. You can make anything from hard cheese to cottage cheese and even cream cheese. Created by a farm in New York, the cheese kit comes with full instructions, making it a great way to dab into food science and enjoy your fresh products. Buy Here.
TOBBIE II DIY CODING ROBOT KIT
This isn't child's play: this coding robot kid is a great gift for engineers, tech lovers, and anyone just looking to expand their skills and says they built a robot before they turned 25. When fully built, the robot stands a little under 7" tall and rotates 360 degrees.
The robot is programmed via a smartphone or computer and is also tablet compatible. Useful as a thermometer and light tracker, this is a gift for someone who's young at heart but wants to expand their skill set. Buy Here.
History, Social Sciences, and Literature
Whether they're a history major, starting a career as a psychologist, aspiring to be a writer, or just have a love for the humanities, these gifts are excellent for celebrating a 24th birthday with meaning and a little excitement. Exploring intellectually and learning more about themselves is perfect for a memorable 24th birthday.
History by Mail
This is great for the budding historian or someone who just wants to dig more into the past, in a unique way. In fact, I love this gift for anyone just looking to connect more with the past in general.
This fun subscription from Uncommon Goods sends replicas of historical documents with letters explaining the context. Curated by archivists, the connection with current hot topics such as racial injustice and women's rights will make it still feel relevant, while the unique delivery (via UPS) will have an authentic appeal. Buy Here.
Looking for a more social but still unique gift for a 24th birthday? I love this handmade game that gives Monopoly a fresh twist.
Big names in psychology and psychological terms abound, but the light-hearted spin (for instance, Free Therapy) makes this slightly geeky gift youthful enough to appeal to young adults. High quality, well-reviewed, and unique, it's also affordable for a uniquely designed game. Buy Here.

Psychopoly Game | Etsy
This game was completely designed by the owner of this shop. Each of the property cards belong to a famous historical psychologist and they include background information about the property owner.
Check Price
We earn a commission if you click this link and make a purchase at no additional cost to you.
BookBrews is great for book lovers and even for those just looking to read more as they head into their 24th birthday. This gift features monthly delivery with one book based upon your requested genres, complete with coffee or tea and chocolate to truly relax and enjoy–enough motivation to take some time out of a busy life and get back to self-care and reading. Buy Here.
Gifts by Essentials
Of course, as much as it's a great time to explore and develop passions, a 24th birthday can also mark a pivotal moment in making career choices, or even renting or buying new homes and apartments.
And with all the changes during this time, a little self-care doesn't hurt, either. Here are my favorite essential gifts, beyond your typical electronics.
For Career Building
Careers are just starting, or a few years in for most 24-year-olds. Here are some fun but meaningful gifts to encourage and support them for their 24th birthday and beyond.
Even before the pandemic, more and more people, especially 20 and 30-year-olds, were working from home, and now it's a trend that seems likely to have lasting effects. Whether they're already working from home or considering it, this gift manages to be both useful and fun.
The goal is to keep stress at bay and remind people to keep a healthy work-life balance–something that, as a remote worker myself in my (now late) 20's, I know can be a challenge. The kit comes with humorous items and things like a bingo and decision card to keep humor alive. Shop Now with Gifting Sherpa.
Online Classes
You don't need to be in a physical classroom, or even enrolled in a degree program, to benefit from high-quality instruction, and on platforms like Skillshare and Coursera, the possibilities are nearly endless, from design to arts to philosophy to STEM fields and even self-improvement.
These courses may not count as degrees, but they can shore up skills, are self-paced, and tend to be interactive and actually fun. And Great Courses offer a slew of information about things like geography, history travel, and writing. Many have free options, but affordable subscriptions allow full access. Check out each at the links above.
Okay, so this isn't the most exciting gift–but for someone who's celebrating their 24th birthday while actively seeking work, it may be a useful one.
LinkedIn itself is one of the largest online networking systems for finding a job, and the Premium version gives access to interview prep resources; a messaging system; the ability to see who's searching your profile; and access to LinkedIn Learning and its many online courses. Learn More Here.
For Homes and Apartments
On a 24th birthday, it's time to spruce up living space, whether it's an apartment or even a new home. It's a great year for them to get things feeling more personal and settled, and these gift ideas are a way to do just that.
This kitchen set is affordable and perfect for someone looking to add or build up a pots, pans, and dishes collection–while looking modern enough to appeal to most 24-year-olds. The 83 piece set includes dishes, mugs, silverware, skillets, pots/ pans, Tupperware, measuring spoons and cups, and even knives. Buy Here.

Gibson Home Essential Total Kitchen 83-Piece Combo Set | Amazon
This is ideal for starting a new kitchen or adding a one-stop replacement set to an old one. This Gibson kitchen set will have you ready to prepare and serve your next meal and comes with a fry pan as well as stainless steel cookware.
Buy at Amazon.com
We earn a commission if you click this link and make a purchase at no additional cost to you.
iotty Smart Switch
Think they already have all the tech they need? This gift is unique but useful and works with most AI voice-activated devices like Alexa, Siri, and Google Products. The Smart Switch features a flat, minimalist design, with features like customized backlighting, touch-sensitive glass and a modern appeal. It can also be easily installed without help. Buy Here.
Tonal
This at-home full-body workout is a big investment, so think of this as a big group gift for the 24-year-old who loves working out but doesn't have time to hit the gym. They can now get a full-body workout with this incredible device, no bulky gym equipment required. Tonal provides strength training workouts, with over 100 programs led by experts. Buy Here.
For Self Care
Self-care is an absolute must, and a 24th birthday is a perfect time to give this. While '20s are busy, it's all that more important to have some time to yourself, and I love these fun and unique self-care gift ideas.
Too often, self-care gifts seem limited to women, but men need self-care too! I love this happy birthday gift idea for a 24th birthday from ArcadiaNatural. The handmade kit comes in an eco-friendly recyclable box and includes soap and deodorant featuring natural scents of your choice, a grooming kit, and cologne. Buy Here.

The WhimsicalSunGiftCo provides this colorful and vibrant self-care kit that's at once mature and youthful and perfect for reminding someone they need me time, too. The kit offers a hand-poured scented soy candle; a fizzy bath bomb; fuzzy socks; personalized notes; lip balm; indoor plant; soft cookie and cupcake and more. Buy Here.

Mental health is a big concern, especially with young adults. And on a 24th birthday, this gift set is welcome and includes a soy blend candle; French clay facial; bath salts; and lip name, with a significant message that you and mental health matter. Buy Here.

You Are Strong Mental Health Gift Set | Etsy
Show someone they are loved with this all-natural self-care package. Great for long distance delivery, this set arrives as a gift complete with your own personalized message.
Check Price
We earn a commission if you click this link and make a purchase at no additional cost to you.
For Everyday Basics
Everyday life can be hectic and that's especially true in your mid 20's. From just covering rent to making sure there's something to eat and something to wear, all of these gift ideas make those everyday needs easier.
Gift Card
Visa gift cards, gas gift cards, and gift cards to their favorite places to eat or even get groceries are all welcome. You might also consider express options like Amazon Fresh. Add a personal note or a small gift to make it feel special for them.
Meal Subscriptions
Sometimes there isn't time to make a meal, especially for a 24-year-old on the go. The good news is that they don't have to resort to frozen dinners or microwave meals. Green Chef, Freshly, and Home Chef are great options for a variety of preferences, including vegetarian, vegan, and gluten-free. Purple Carrot is a go-to for vegans. Shop at the links provided.
Fresh Ingredients to Cook at Home | Home Chef
Home cooking is a breeze with Home Chef's Fresh and Easy meal plan. Prepped, portioned, and ready to cook – little to no clean-up!
Get Started
We earn a commission if you click this link and make a purchase at no additional cost to you.
Clothing Subscriptions
I don't recommend this for everyone, but some clothing subscriptions can save the trouble of shopping. For young, busy professionals consider options like Nordstrom Trunk Club, Frank and Oak (for sustainable clothing), and ThredUp.
FAQs
Question: What should I get my best friend for her 24th birthday?
Answer: For her 24th birthday, consider where she is in life: does she need essentials for everyday living or something for an apartment or home?
If not, consider meaningful jewelry; entertainment like books or music; or even a very personal gift, with a heartfelt note and time spent together–even a special Zoom call when travel is not possible can be quite impactful. You can also buy a gift by activity–considering her current hobbies and interests.
Question: What is a unique birthday gift?
If you are tired of gift cards and ho-hum gifts, look for handmade gifts on Etsy or make one of your own. Experiences and even DIY baskets with favorite movie items, or something as specific as gifts for bird lovers (the more niche you get, the more unique!) can be fun and personal.
Final Thoughts
All 24-year-olds are different, and if you're still not sure what to gift for this special occasion, it's hard to go wrong with a gift certificate, a card, and a personal note or a video call. A 24th birthday is an exciting time to celebrate, and a time for gifts to celebrate a milestone in their personal lives, careers, or just being an awesome human being.
Looking for one above? Here are some of the best gift ideas for the 25th birthday celebration.