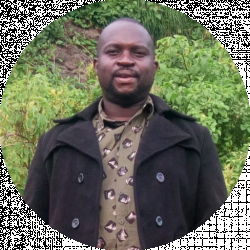 Latest posts by Haron Omaita
(see all)
That special man or woman in your life will soon celebrate their 27th birthday. They're turning a year older and, hopefully, wiser.
While the man in your life would probably be happy to receive a homemade cake or six-pack of his beloved beer, a handpicked present is probably the right way to honor him. On the other hand, shopping for your favorite woman's 27th birthday doesn't have to be too hard. At 27, most women enjoy plenty of different things, from trendy clothes to music to holidays and spa treatments.
While there are still some classic picks (she surely won't turn down a posh clutch bag!), our list includes lots of unique selections that they wouldn't necessarily remember to buy for themselves. After all, a birthday gift should be special, right?
Be sure to consider the man or woman's personality, hobbies, and interests while shopping. Remember, all that matters is choosing the perfect birthday gift for him or her, no matter how much it costs.
No matter whom you're buying presents for, the following list of 27th birthday gifts cover all the bases, including picks for sports fans, beer lovers, foodies, fashionistas, and more. When putting together these gift ideas, we considered the gift's uniqueness, the usefulness of the gift, convenience, thoughtfulness of the gift, personalization options, and of course, budget.
23 Best Gifts for His 27th Birthday
When shopping for that special guy in your life who is turning 27, don't over think about what to get him. We've curated the best gifts that he'll surely appreciate. With everything from the super cool tech gadgets (like the Kodak Luma 150 Pocket Pico Projector) to thoughtful presents (like the Solo Stove Bonfire), he's sure to love, there's definitely something in our list that your favorite guy will enjoy.
Killshot 2 Men's Leather Sneakers
The Killshot 2 Men's Sneakers from Nike are super awesome! So awesome that they keep selling out all the time! But you can find them online right now. These shoes are sure to go with every item in his closet.
Moleskin Pen+Dotted Smart Notebook Set & Smart Writing Pens
Anyone would appreciate somewhere to scribble down their brilliant ideas, wouldn't they? This cute notebook and pen set from the Moleskin Store is even better because it's smart. Therefore, not only will he be able to put his notes, ideas, and drawings on paper, but he'll also be able to save them digitally.
Stance Socks and Underwear Subscription
A Stance Socks and Underwear Subscription can be one of the coolest gifts for your soon-to-be 27 boyfriend, husband, brother, cousin, uncle, brother-in-law, or best friend. Select one of two monthly shipments from STANCE—underwear or socks—that'll keep your beloved guy well stocked with fashionable undergarments.
GrowlerWerks uKeg Go
After the year he's just had, the man in your life would jump at the opportunity to have beer at the ready wherever he goes. The GrowlerWorks uKeg Go is a fantastic gift for any beer lover because it infuses the drink with carbon dioxide to make it crisp, fresh, and soul-nourishing for weeks.
Nintendo NES Classic Edition
Transport him back to the 1980s with this old-fashion, collectible-status NES Classic Edition that comes with only the very best video games: Super Mario Bros, Zelda, Donkey Kong, and plenty more. Consider buying him a can of Coke and box of Bagel Bites to boot.
Bose Frames Black Audio Sunglasses
The Bose Frames combine sunglasses with Bluetooth headphones to help protect him from the hot sun as he listens to his favorite tracks through mini speakers. This is a decidedly futuristic tech gift that will keep on giving and one that he'll surely enjoy anytime he gets outdoors.
KRLeather Dopp Kit Personalized Travel Bag

These customized travel bags make fantastic gifts because, to be honest, sometimes men are hopeless at getting themselves self-care stuff. This best seller is 60% off right now as well, so get it before it's too late!
Garment-Dyed Men's Tapered Sweatpants
The Garment-dyed Tapered Men's Sweatpants from Old Navy will probably become his favorite outfit. They have a fleece interior, adjustable drawstring, and elastic waistband.
Waxed Flannel-lined Trucker Jacket
Available in nine different color schemes, this waxed flannel-lined jacket by Flint and Tinder will keep that special man in your life warm and looking even fly with every passing day. And the jacket's so good that it'll get better the more he wears it.
Orbitkey Large Desk Mat
Part decor, part organizational hack, and part gadget, the Large Desk Mat from Orbitkey will tidy up your favorite guy's workspace because it stores papers below its lift-up cover, keeps pens in its toolbar tray, and organizes charging cables using its magnetic clip. What's more, its surface is resistant to the condensation cycles of a happy hour cocktail or early-morning iced coffee.
Loftie Smart Alarm Clock
No, this alarm isn't for a granddad. The Loftie Smart Alarm Clock is a better alternative to his smartphone and comes equipped with a two-phase alarm, podcast and music player, noise machine, blackout mode, and glow light to ease him into and out of slumber without his phone distracting him.
Foldable 3-in-1 Wireless Charger

With the Foldable 3-in-1 Wireless Charger, you can help the man in your life charge all his essential smart devices with one convenient place that won't hog all of his nightstand space.
Solo Stove Bonfire
Shopping for a backyard present he's sure to enjoy? Easy to use and portable, the Solo Stove Bonfire will help him start a bonfire with ease. Whenever he relaxes on a chilly evening, it'll remind him of you.
Kodak Luma 150 Pocket Pico Projector
Projectors are in the limelight of late, courtesy of TikTok. The Kodak Luma 150 Pocket Pico Projector packs a great deal of power, offering the user a 40-inch to 80-inch display in crystal clear detail. This pocket-sized model connects to computers, gaming consoles, HDMI players, and cable boxes to project everything he can possibly imagine.
Marshall Stockwell II Black Portable Bluetooth Speaker
Marshall is renowned for producing some of the world's best speakers, and this portable Bluetooth model is no exception. Boasting a classic design as well as a booming sound, the Marshall Stockwell II Bluetooth Speaker produces crisp sound no matter the settings.
The Ridge Slim Minimalist Men's Wallet
Seriously slim, silky, and sturdy, the Ridge Slim Minimalist Men's Wallet is a strategic wallet designed to keep monetary items safe in many ways. This gift will likely last for decades, thanks to anodized aluminum plates at the back and on the front.
Moreover, the RFID-blocking plates on the inside protect money from hackers. This is one of the most amazing gifts you can buy from Amazon for his 27th birthday.
Ninja Foodi 6-in-1 Smart XL Indoor Grill
His outdoor grill may be precious to him, but he'll adore the Ninja Foodi 6-in-1 Smart XL Indoor Grill even more. With it, he can grill, air fry, bake, dehydrate, and roast all his favorite foods, all in a single extra-large, super cool indoor kitchen gadget.
Marvel Thor Hammer Tool Kit
If the man in your life likes playing a handyman all the time, why don't you get him some brand new equipment? He deserves a toolset gift worthy of a king. This cool imitation of Thor's hammer contains and stashes up to 44 essential tools to help him carry out any DIY tasks around the house.
Winston Gift Set
With this practical and useful gift idea fit for any occasion, you can't go amiss getting it for your favorite guy for his 27th birthday. The Winston Gift Set features three-blade cartridges, a Winston handle for the razor, protective travel blade covers, and shaving gel, all for an unbelievably affordable price.
Beats Flex Class 1 Bluetooth Wireless Earbuds
If you're shopping for an awesome tech present for less than $50, be sure to check out the Beats Flex Class 1 Bluetooth Wireless Earbuds. Unlike other wireless earbuds, Beats Flex delivers strong sound with its durable build.
The included magnetic earphones will ensure that these earbuds will never get tangled. What's more, he can pair these earbuds with Airpods or other Beats headphones to listen to music with a friend.
Samsung 50-Inch Quantum HDR Smart TV Class Frame Series
With the Samsung 50-in Quantum HDR Smart TV Class Frame Series, the best guy in your life can enjoy watching his favorite games with high definition picture clarity.  The TV also doubles up as a digital artwork frame, too, becoming a fantastic accent item when not being used. It's a gift that will probably help you make up for years of underwhelming gift-giving.
Garmin Venu Sq
The Garmin Venu Sq has all the smartwatch functionalities that any guy might want at an affordable price than other brands. Even guys who haven't yet appreciated smart accessories will be surprised to receive this cool, recently released tech gadget.
25 Best Gifts for Her 27th Birthday
From little luxuries to dreamy accessories, now's the time to buy your girlfriend, wife, sister, sister-in-law, cousin, aunt, or best friend an awesome gift for her 27th birthday. Whoever you're buying for, these useful and thoughtful gifts will definitely keep her thinking of you for years.
With everything from top-notch skincare supplies for the beauty freak and attractive jewelry for the elegant friend in your life, these lovely gifts are ideal for her upcoming 27th birthday celebration.
Medium Lightweight Crossbody Bag
More than 2,300 reviewers on Amazon consider this affordable option "the ideal crossbody bag". The bag comes in 23 colors and is large enough to stash her on-the-go personal effects—phone, makeup bag, keys, wallet, etc.—without her being weighed down.
Moonlight Short Pajamas
For her 27th birthday, give the special woman in your life the ultimate comfort gift with this set of lightweight, soft pajamas from Nordstrom Lingerie. Ideal for dry winter heat or warm summer months, this short set is available in black, navy, or a toned down floral print.
My Family Cookbook
In this personalizable cookbook, that special woman in your life can store her grandmother's sheet cake recipe or her mom's best turkey chili recipe. That way, she'll have everything she requires to make a scrumptious spread come Sunday dinner.
REVLON 1-Step Hair Dryer & Volumizer
Instead of taking her out on the town on her 27th birthday, present her with one to two years of pampering and primping with the REVLON 1-Step Hair Dryer and Volumizer. Even curly-haired women say that this hair dryer gives them silky soft hair within minutes.
Out On Top 24L Tote Bag
Her purse is essentially her gym, makeup bag, and office, all rolled into one. With the Out on Top 24L Tote Bag, she can organize all her stuff. The do-it-all tote has lots of internal pockets, a removable lanyard, and a laptop compartment.
Polaroid Snap Instant Camera
An upgrade on the Polaroid she owned as a teenager, this digital model produces higher resolution photos and prints a photo in less than a minute.
Initial and Heart Assorted Earrings
Just for the record, Meghan Markle absolutely adores the Initial and Heart Assorted Earrings. This assorted set of earrings, which are available in silver and gold, is an understated way to make your special birthday girl's everyday style trendier.
Sterling Silver Mini Disc Necklace
We love the simple and sweet Sterling Silver Mini Disc Necklace by Nashelle and so will your favorite woman on her 27th birthday. The necklace has a basic pendant featuring her name's first or last initial. This gift feels personal, and you can even have it wrapped up and delivered instead of presenting it yourself.
Wacaco Minipresso GR
The Wacaco Minipresso GR is sure to delight your sleepyhead wife, girlfriend, sister, sister-in-law, cousin, aunt, or friend. Whether she's on a ski tour, at a beach house, or camping, this little portable espresso machine will come in handy for her to brew up some espresso whenever she feels like it.
Casetify Smartphone Case
Like other accessories, the special woman in your life can never have enough cute phone cases. This cute phone case from Casetify is so much fun but still minimalistic enough to give to virtually anyone.
Jungalow Chi Chi Hook Pillow
With this cute pom pom pillow, the favorite woman in your life can add some zing to her home decor. Moreover, the statement piece is neutral enough to complement lots of different aesthetics.
Cushionaire Women's Cloud Slides Sandal
While these sandals from the Cushionaire Store may not be the most fashionable slides she's ever seen, she'll absolutely love their pillow-like soft sole and waterproof design. The nearly 2,000 five-star reviews on Amazon speak for themselves—it feels like walking on the clouds in them!
Hatch Restore
Your dearest girlfriend, wife, sister, sister-in-law, friend, cousin, or aunt who needs a little bit of self-care will not only appreciate the Hatch Restore but also actually use it. This product consists of a smart alarm, meditation app, and sound machine all in one.
The Hatch Restore is her ultimate sleep assistant—whether she needs to stay asleep, something to help her fall asleep, or wake up well-rested, this product does it all!
Mini Waffle Maker
Those obsessed with breakfast will swoon over the Mini Waffle Maker, and for a good reason. Its compact size is amazing for apartments that have limited counter space. Moreover, it's easy to put away and will make tasty waffles whenever she craves them (like all the time!).
Binge-Watching Survival Kit
Made by Pinch Provisions, the Binge-Watching Survival Kit is a perfect gift for the soon-to-be 27 woman in your life who loves a nice Netflix session. It comes with cleansing towelettes, breath mints, dental floss, coasters, socks, a decision coin, a snack slip, tissues, sporks, as well as a sofa yoga manual.
The Five-Minute Journal
For an effective and fun way to have her working early in the morning, get her the Five-Minute Journal so she can start writing in it. If she plans the day's tasks, it'll make her all the more excited to complete them. Moreover, it's a wonderful way to put gratitude into practice—something everyone needs a bit more of!
Glossier 3-Step Skincare Routine
Glossier makes some of the best skincare and makeup products around. Well, the Glossier 3-Step Skincare Routine will ensure that her makeup stays on her skin well. The collection consists of a skin salve, face wash, and hydrating cream that will work perfectly together to give her an amazing complexion.
Abound Chunky Knit Throw Blanket
Want a present that's both useful and stylish for her 27th birthday? Then this vegan hand-knit, mill-dyed chenille throw blanket from Abound Lifestyle could be your go-to gift. It's seriously unique, cozy, and funky. It's large enough to act as a comforter on cold nights but small enough to drape across a bed or sofa as decor.
Michael Kors Women's Wristlet
This leather double-zip designer clutch from Michael Kors will always prove useful to any twenty-something-year-old woman. It has three slip pockets, seven inner credit card slots, as well as a phone pocket. She'll be able to carry everything easily with the 6-inch wrist strap. It's available in multiple colors.
I'm Wood Multipurpose Desk Organizer
With this multipurpose wooden desk organizer, a super cool little cat will be the focal point of her desk. It's awesome, and it's absolutely useful—it can keep her sunglasses, phone, pencils, and keys in one convenient place.
ECOWISH Women's Striped Cardigan
If you're shopping for a trendy gift for her 27th birthday, you can hardly go wrong with the ECOWISH Women's Striped Cardigan! This lightweight cardigan features long sleeves, a V-neck, cute stripes, and pockets and will look fabulous with shorts, jeans, dresses, or leggings across multiple seasons.
NY Threads Fleece Bathrobe
This plush spa robe from NY Threads is made from high-quality flannel fleece to guarantee superior comfort. So regardless of what her day has in store, she can begin and end it cozily and comfortably. It comes in seven different colors.
Bose Noise-Canceling Earbuds
The noise-canceling earphones from the Bose Store are extra special, but they're big and bulky as well and not perfect for exercising. But these earbuds from Bose are the ideal little solution. They boast 11 active noise-canceling settings to let you better enjoy podcasts, music, videos, or…just silence!
Macrame Plant Hangers
Just like the 1970s flared jeans, Macrame never completely went out of vogue. In fact, it's become even trendier. The Macrame Plant Hangers from the Mkono Store make a fab 27th birthday present for her—simple, strong, and ideal for displaying all sorts of lovely pots and plants, both inside and outside.
Tara's Milk Chocolate Caramels
Chocolate is always a winner when it comes to shopping for any woman's birthday gifts. This pouch contains around 60 pieces of gourmet, each wrapped separately to keep them fresh and convenient. Heck, you can even put them in stockings and present them as her 27th birthday gift!
FAQs
Question: What Activities Should I Engage in On My 27th Birthday?
Answer: Here are some of the things you can do on your 27th birthday:
• Attend a music festival
• Visit or contact someone you've not been in touch with
• Have a bonfire
• Travel somewhere you'd never imagine you'd go or fly someplace far away
• Have a daytime party at your local park
• Visit the beach
• Take a camping trip
• Visit a nearby city and have a daytime adventure with your closest friends
• Go to a sporting event, museum, aquarium, theme park, or zoo
Question: What's the Best Birthday Gift for a Girl?
Answer: The best birthday gifts for girls include birthday gifts like soft toys, handbags, jewelry, and perfumes; birthday flowers like roses, lilies, carnations, orchids, and bouquets; and birthday cakes like butterscotch, pineapple, chocolate, black forest.
Question: What Are the Best Birthday Presents Around?
Answer: The best useful birthday gifts include:
• A desk organizer
• A throw pillow
• Coasters
• Succulents
• Gourmet coffee
• Cheeseboard
• Umbrella
• Yoga accessories
• Chocolate
• Cozy/crazy socks
Question: What Are Some Unique Birthday Gifts?
Answer: Some special birthday presents include:
• Birthday cakes
• Personalized birthday gifts
• Birthday gift hampers
• Birthday flowers
• Birthday chocolates
• Birthday plants
• Leather gifts
• Birthday photo frames
Summing Up Our Best 27th Birthday Gift Ideas Guide
Know a man or woman who's turning 27 soon? This is an important milestone birthday in their young adulthood, so ensure that they know you're thinking of them on their birthday with our super cool 27th birthday gift ideas.
If he's an avid football fan who can't imagine missing out on any game day, the Samsung 50-inch Quantum HDR Smart TV Class Frame Series, which also acts as a digital artwork frame, might be the ideal present for his 27th birthday celebration.
If she's obsessed with looks and wants to look glamorous all the time, the Glossier 3-Step Skincare Routine might just be the ideal present for her 27th birthday—it'll help her achieve an awesome complexion and also ensure that her makeup sticks on her skin incredibly well.
Read More: