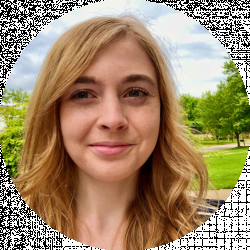 Latest posts by Erin Jamieson
(see all)
Movie lovers are in a tough spot right now, with many theaters debating whether to reopen or remain closed– which is why this is one of the best times to show your appreciation with the best gifts you can find, all from the comfort of your home.
Movie lovers for a while have been dividing how and when they enjoy movies; even before the pandemic, in 2019, Box Office sales were down nine percent while streaming services continue to become more available and rise in popularity.
And now, the debate is raging with some theaters offering 15 cent tickets to incentivize more moviegoers, and Walmart even opening up its parking lots for showings that harken back to the age of drive-in movie theaters.
But whether the movie lover on your list plans to see a movie in person or is staying in, one thing that's consistent? There are many excellent options for gifts for movie lovers.
In this gift guide, I'll tell you my top picks for gifts in 2020 for movie lovers, no matter their age, no matter the milestone you're celebrating.
With the Gifting Sherpa SHOP, you can easily add products to your cart and checkout in-article. Click "Shop Now" and follow the popup instructions. That's all! As you read you can add more products to your cart.
Best Streaming Services for Movie Lovers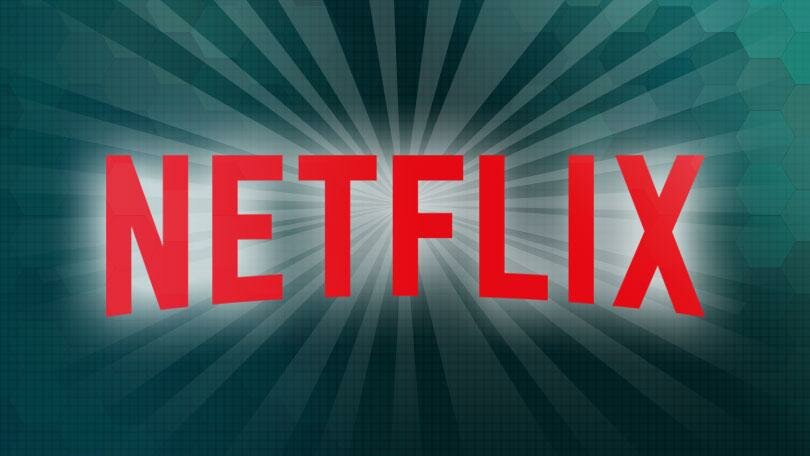 Why I Love It
First up on my list is streaming services. It should come as no surprise that streaming services have spiked in popularity, and with the current pandemic, that's not likely to change.
You can coordinate to pay for a year or two subscription, and some streaming services also offer gift cards or credits. I'll tell you the pros and cons of each streaming service, and why they make my list for the best gifts for movie lovers.
My Picks
Netflix
Netflix is known for its movies, and for good reason. While its competitor Hulu has an impressive variety of TV Shows, you'll find more movie options, in more movie categories, from Netflix.
It's considered relatively affordable, and you can enjoy fairly new releases, classics, and, of course, Netflix Originals. I also love the option for offline viewing, and easy use with gaming consoles, smartphone apps, and computer browsers. If anything, the sheer quantity of options could prove difficult to navigate for the indecisive. Buy a Plan Here.
In November of 2019, a bit late to the game, Disney Plus launched its own on-demand video streaming service, and, of course, it features movies and shows from Walt Disney Studios and its affiliates (including, for example, Pixar, Star Wars, and National Geographic).
It's considered especially affordable at under ten dollars a month, is commercial-free, and doesn't require cable. The options here are unique, but of course more niche–but sure to delight movie lovers of a younger age or those who simply love Disney. Buy a Plan Here.
Disney+ has your favorite stories
This is the streaming home of Disney, Pixar, Marvel, Star Wars, National Geographic, and more. From new releases to your favorite classics and exclusive Originals, there's something for everyone, all ad free.
Get The Disney+ Bundle
We earn a commission if you click this link and make a purchase at no additional cost to you.
Amazon is a retail giant, featuring over 12 million different products and services at a given time and touting an astonishing over 300 million active users as of 2019.
But regardless of how you feel about Amazon, Amazon Prime Video is one of the best gifts for movie lovers looking for a streaming service. Competitively priced, it shines in its ability to deliver high-quality videos in stunning graphics with 4K HDR streaming, plus offline services.
They also feature original movies. The downside is many of the movies require different subscriptions, so it can be complicated to give as a gift. Learn More about Amazon Prime Video Here.
Prime Video | Amazon
Watch your favorite shows and movies from HBO, SHOWTIME, and STARZ channels. No cable is required, there are no additional apps to download, and you cancel anytime.
Join Now
We earn a commission if you click this link and make a purchase at no additional cost to you.
If I had to pick just one streaming service for movie lovers, I might have to recommend HBO Max for those who can support it.
What makes HBO Max a great gift for movie lovers is its large but quality cache of both shows and movies, connected with app capabilities and offline viewing (and even parental control options for movie lovers with younger kids).
While the price is comparatively high, arguably HBO Max offers the best in terms of the latest movies, so it's a close replacement for movie theater experiences. Buy Here.

HBO Max
The Biggest Movies of 2021 Premiering Monthly. Don't miss Warner Bros. premieres in theaters and on HBO Max the exact same day.
Sign Up Now
We earn a commission if you click this link and make a purchase at no additional cost to you.
Best Tech Gifts for Movie Lovers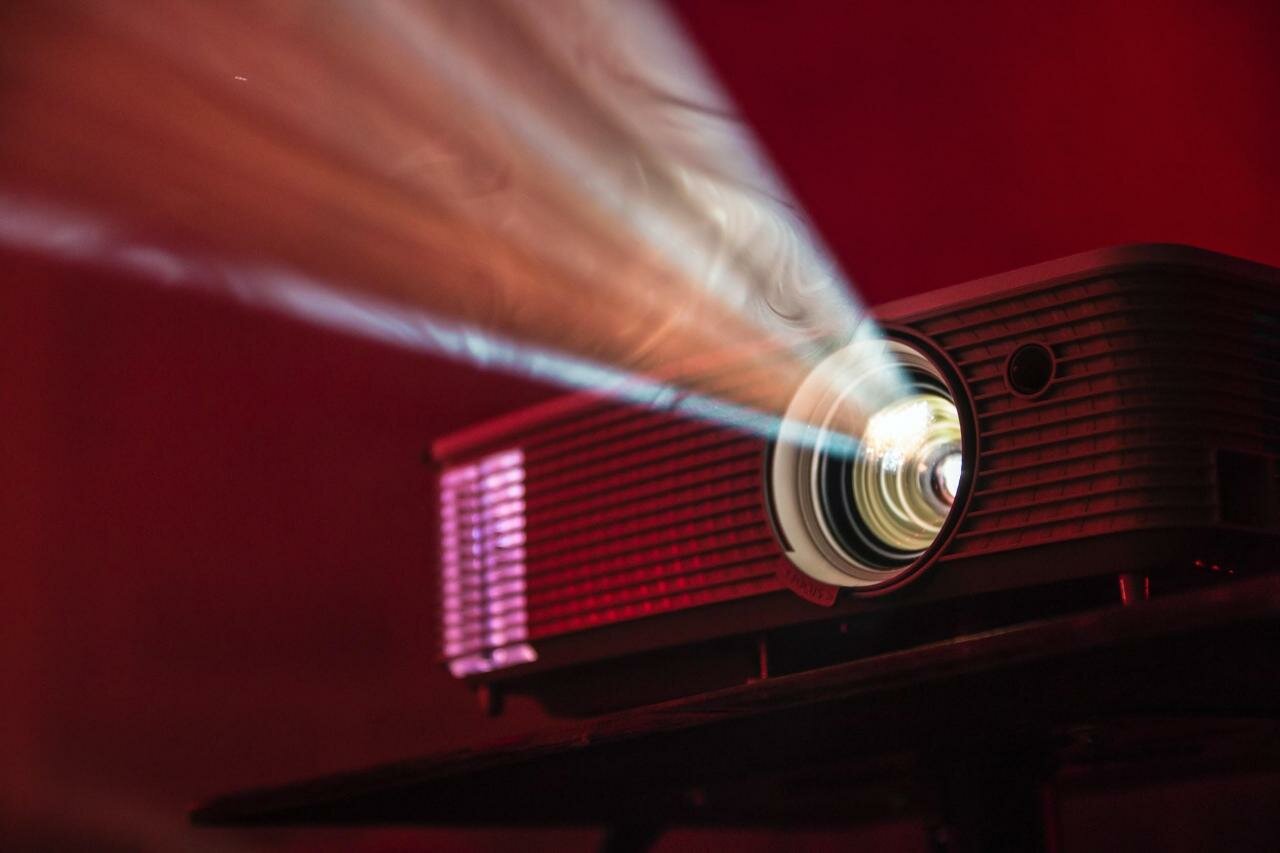 Why I Love It
You may have a movie lover in your life who adores everything from the classics to the latest box office hits, but if they don't have a reliable way to view those movies it doesn't go very far.
In this category, I think beyond big-screen TVs and instead dive into the best in movie technology the person on your list can enjoy at home, work, or on the go.
My Picks
You may associate projectors with old schoolhouses and chalkboard lessons but this mini projector proves itself as a compelling gift for movie lovers in many ways.
Lightweight, at just over two pounds, the projector provides an in-home movie experience, with up to 1920×1080 resolution; an MStar Advanced Color Engine and LED lighting. I also love that it can be used with smartphones, consoles, and even comes with a fan noise suppression system for optimal sound performance. Shop Now with Gifting Sherpa.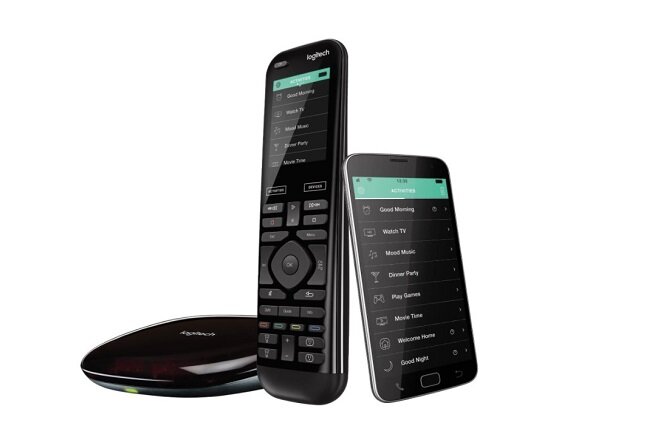 Logitech proves that remote control is anything but boring; in fact, this hub and app combo easily makes my list for best gifts for movie lovers.
The remote control can even be connected with Alexa for voice dictation and works for up to 15 different devices at one time. One-touch functions mean you can find a movie or show easily, while the charging station and harmony app keeps everything organized for home use. Buy Here.

Logitech Harmony Elite Remote Control, Hub and App | Amazon
The all-new design keeps the best features from its predecessors—color touchscreen, motion sensing, and vibration feedback—and adds an improved button layout, voice integration, dedicated connected home buttons, and a replaceable, rechargeable battery with 20% greater capacity.
Buy at Amazon.com
We earn a commission if you click this link and make a purchase at no additional cost to you.
11/30/2023 10:38 pm GMT
Nothing ruins a feature film like distracting noise–and for movie lovers stuck at home, especially a full household, a pair of noise-canceling headphones may just be one of the best gift ideas.
While there are more high end and expensive headphones available, these best selling headphones balance cost and quality, with both wired and wireless listening options. A built-in microphone, comfortable earpads, and up to 30 hours of Bluetooth playtime are nice bonuses. Shop Now with Gifting Sherpa.

Best Decorative Gifts for Movie Lovers
Why I Love It
Movie lovers know that much of a film is about setting and ambiance, from beautifully constructed sets and stunning computer-generated images to costumes and how everything comes together.
And for those wanting to celebrate movies in style, sprucing up their home theater or even just their bedroom can make for that much of a more enjoyable experience. Offbeat decorations are also one of the best gifts because they're both unique and personalized.
My Picks
I love Uncommon Goods as a go-to online store for gifts, and this poster for movie lovers is yet another example of why.
An affordable poster adds vintage appeal, and is entirely customizable, with the ability to add or take away from a 100 movie 'bucket list' for the most avid movie lover, and, naturally, fits in nearly any space. Shop Now with Gifting Sherpa.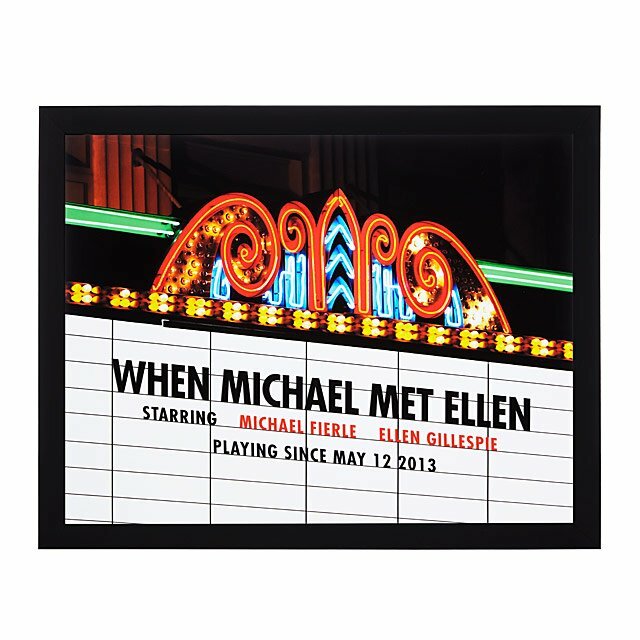 My second pick for best decorative gifts for movie lovers would be best suited for a home theater or for anyone who has a lot of space and wants to declare their love for movies in a bold way. This movie marquee is classic, and again, completely customizable.
You select 'co-stars' and other features to cast the movie of your choice in a quirky and memorable way. The design is constructed out of plexiglass, matte paper, and eco-friendly composite, plus it has easy to care for instructions and is printed from Oregon. Buy Here.

Personalized Movie Marquee Photo Print | Uncommon Goods
Celebrate your unique romance in cinematic style with this creative movie marquee art. Featuring the "co-stars" (your names) and a special date, you can include your own title or pick one of three inspired by popular romantic films
Check Price
We earn a commission if you click this link and make a purchase at no additional cost to you.
Looking for decor for the movie lover in your life that's slightly more versatile? I love this office desk clock from Etsy. Alluding to the classic silver and black glamour of Old Hollywood, the mini clock is handmade, beautifully designed, and helps you keep time in style.
I love it for the movie lover who wants something that is practical and portable, and the price, at well under fifty U.S. dollars, is also on point. Buy Here.

Silver and Black Hollywood Movie Clapboard Mini Office Desk Clock | Etsy
Creative Cinema Movie Clapper perfect for the movie lover. Begin your days at the office as if you were an A-list celebrity onset of a Hollywood blockbuster. Styled like the iconic film industry clapperboards, the time and date come displayed in a beautiful analog clock.
Check Price
We earn a commission if you click this link and make a purchase at no additional cost to you.
Best Furniture & Accessories for Movie Lovers
Why I Love It
Movie lovers know the value of a good setting, but they also want to be comfortable while watching, too. This category of gifts allows them to do just that, offering affordable ways to upgrade their movie-watching experience and relax.
My Picks
Ask any movie lover, and, aside from the movie itself, little beats feeling comfortable and settling in, which is why I love these decorative design pillows as a gift idea.
Made out of the cotton blend, linen natural materials, you'll get a set of four fun pillows, featuring a hidden side fastener and well-crafted design.
They're highly rated for durability, sturdiness, and overall value amongst customers and also make for a great addition for the perfect movie night in. You will, however, need to buy pillows for the cases. Buy Here.

Even those living in tight spaces deserve a great movie watching experience and I like this futon as a gift for a number of reasons.
For one it's the perfect gift for college students or a recent graduate; for another, it's modern and sleek while still comfy, made out of tufted PU black faux leather and doubling as a recliner. Three positions and cupholders in the middle make it movie ready. Shop Now with Gifting Sherpa.
Technically, this popcorn cart also could be used as a piece of decor–but this statement furniture is also fully functional! There's just no beating the classic gold and black look of an old popcorn cart (there are red and vintage options too).
Tempered safety glass and a tilt serving door are complemented with storage compartments for popcorn and seasonings. Meanwhile, the cart allows for up to 32 cups of popcorn popping at a time, and even comes with starter kits. Buy Here.

Nostalgia CCP510BK Vintage Professional Popcorn Cart | Amazon
With a vintage look reminiscent of silent movie houses and carnivals of the 1900s, this cart is a classic addition to any home. Featuring a large 6-ounce kettle with built-in stirring system, this unit pops up to 32 Cups of delicious popcorn every time.
Buy at Amazon.com
We earn a commission if you click this link and make a purchase at no additional cost to you.
11/30/2023 07:52 pm GMT
Sure there are large sectional designs with move and tv watchers in mind, but this recliner massage chair is a great gift (or even as a group gift) at an affordable price and offers comfort without leaving home.
Devoko makes my list for best gifts for movie lovers with adjustable back, sturdy construction, footpad and soothing massage features. Highly rated and at a very reasonable price, I love this option for adding a bit of classic comfort. Buy Here.

Devoko Recliner Chair Massage Home Theater Seating | Amazon
This Home Theater Recliner can help you to enjoy your favorite TV shows, and here are some improvements for extra comfort, the frame is of a combination of metal and wood, there are extra padding in the back, the seating and the footrest,and it can be adjusted flexibly for the different usage in the house.
Buy at Amazon.com
We earn a commission if you click this link and make a purchase at no additional cost to you.
12/01/2023 12:06 am GMT
Best Gifts for Movie Lovers Who Have Everything
Why I Love It
We all know someone who seemingly already has everything they need. But the good news is that there are great gifts to enhance their movie experience even if they have the services, devices, furnishing, and decor that they need.
My Picks
Total Film Magazine Subscription
Does the movie lover you're shopping for love to stay in the know for the latest movie industry news? A Total Film Magazine subscription is one of my favorite gifts. The established magazine provides glossy photos, in-depth articles and movie focused entertainment features. Buy a Subscription.
You can always put together your own movie friendly snack gift basket, but one of my favorite stores for movie lovers is the Popcorn Factory.
Specializing in gourmet popcorn at a reasonable price, everything is shipped quickly in attractive packages. From classic butter to sweet samplers, gourmet blends and even sports fan approved nods, I love their selection, plus tins help the popcorn last longer. Buy Here.

Gift Certificates
Gift certificates are always a go-to, whether the movie lover on your list is in college, in retirement, or even as young as 14 years old.
With many movie theaters only half operating, you may or may not be as eager to go the traditional route, but you can also opt for options like Amazon and Target gift cards with a personalized note. Best Buy and other tech stores or even furniture stores for bigger budget sectionals are also options.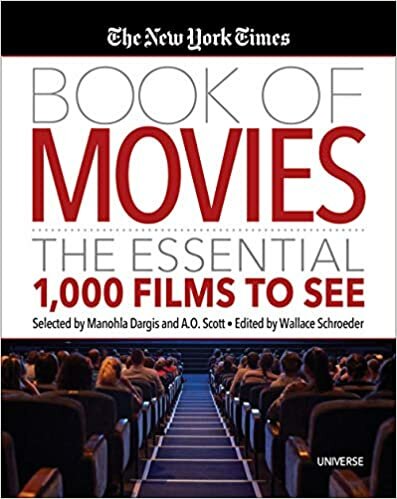 There are countless options for books for movie lovers, but this dazzling book, produced by the New York Times, is classic and will suit just about any serious movie lover.
Some people have bucket lists for places to travel; this gift idea is the equivalent of a movie lover. The updated version also includes recommendations for modern streaming and viewing options and is a great coffee table book. Shop Now with Gifting Sherpa.

FAQs
Final Thoughts
Finding the perfect gift for movie lovers can be a true delight. Even at a time where movie lovers may not be able to experience films the way they normally would, there are countless options and ways to enjoy movies, and your gift will make all the difference. If you know someone that is a crazy fan of The Office, here are some amazing ideas to check out as well.