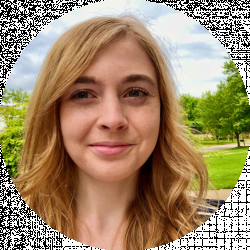 Latest posts by Erin Jamieson
(see all)
Best Gifts for Bird Lovers
In 2018, looking for the best gifts for bird lovers may have been challenging. That's in part because Americans in recent years have shied away from outdoor activities like bird watching and gardening. In fact, that year, The Washington Times reported that one-quarter of Americans spent the average day completely inside. Bird lovers seemed few and far between, with younger Americans declared "the indoor generation".
How times have changed.
In wake of the pandemic crisis, more and more Americans have rediscovered their love of the outdoors, and along with it, there's been a boom in those interested in nature, gardening, and more, meaning more interest, and more gift ideas for both new and established bird lovers.
Even as lockdowns ease across the country and around the world, one thing is for sure: you won't be short of ideas to support the bird lovers in your life.
In this article, I'll tell you the best gift ideas for bird lovers of all ages and expertise, broken down by gift category. With gifts by activity at every price point, from budget to professional, you'll be ready to shop.
Best Gifts For the Youngest Bird Lovers
Why I Love These
Browse through typical bird lover gifts and they mostly cater to the more experienced birders or enthusiasts, but young bird lovers deserve some gift ideas too. These are perfect gifts for children first getting interested in birds and nature. As an educator myself, I love these for providing kids hands-on learning in a natural way.
My Picks
Backyard Birds (Field Guides for Young Naturalists)
Field guides for young bird lovers are a perfect gift for supporting exploration and fostering learning; these are educational ideas without it feeling like a school lesson. This field guide is a classic, suited for grades 4-7 (starting at around 11 years old) and provides a simple to follow identification system with bright, full-color photos. Buy here in hardcover or paperback.
Obuby Compact Binoculars for Kids

These foldable binoculars are perfect for young bird lovers, with high-resolution lenses, and both waterproof and shockproof material to keep them and the kids safe, no matter where bird watching and other outdoor activities, like camping or scouts, takes them. Available in seven vibrant colors, these are great options for kids as young as 3 and up through 12 or 13. Buy here.
Beginning Birdwatcher's Book: With 48 Stickers (Dover Children's Activity Books)

For the active learner and bird lover, these activity books include stickers of the most well known North American birds, and a tracking system so children of all ages can note where they saw a bird for the first time. They'll also learn key information about birds, such as habitat, nesting, and diet. Buy here.
Plush Bird Species with Sounds (Wild Republic)
These adorable birds may look like your typical stuffed animal, but they just happen to be a great idea for bird lovers with the added feature of authentic bird calls, and details for every species. The detailing around the face and bright hues with soft material will make them a popular toy for a wide variety of ages. Select from three dozen bird types, as well as ducks; peacocks; eagles; owls; penguins; turkeys; parrots, and even flamingoes and macaws. Shop the bird collection here.
For Tech-Savvy Bird Lovers
Why I Love These
Have a bird lover in your life that loves nature–but their smartphone too? These gifts combine technology with birds as a hobby and are versatile enough that most anyone can enjoy them.
My Picks
Peterson Bird Watching Apps

Granted, apps aren't the most typical gift, but this is a great idea for someone who wants a streamlined way to quickly identify and compare birds. My personal favorite? Petersons offers a slew of illustrations, side by side comparisons, interactive maps, and unique bird songs. A pocketbook edition and guides to North American birds are both available. Download here.
HAUSBELL Listening Device
I love this gift not only for a tech guru but practically any bird watcher. Priced at under fifty dollars, a competent sound amplifier means you can hear birds from up to one hundred feet away, with the option to adjust for frequency, amplify, and reduce background noise that can get in the way of identifying bird calls.
A tiny SD card allows you to take recordings and it comes with a 9-volt battery. It's easy enough to use that kids can have a try with it too. Buy here.
HAOHAOWU Listening Kit with Parabolic Dish
Looking for a gift for a more advanced bird watcher? This upscale idea offers some of the same features as my previous suggestion, but you'll get the added bonus of eight times to zoom feature; a built-in monocular for steadier sound control; a headphone jack, and a loudspeaker monitor–all for just over one hundred dollars. Buy here.
For the Bookworm
Why I Love These
Does your bird lover happen to love reading, too? Even if they don't, bird books make some of the best gifts, offering ways for a bird lover to increase their knowledge, or even become interested in birds or bird history they may never have been aware of.
My Picks
What It's Like to Be a Bird: From Flying to Nesting, Eating to Singing–What Birds Are Doing, and Why
This bestseller by David Allen Sibley tackles every question you could imagine about birds, with vivid images and an easy reading format perfect for even an inexperienced bird watcher. Buy from Barnes and Noble here.
Birds of Collection
These series of books by Stan Tekiela provide in-depth looks at birds by different regions in the United States. Identification is easy with colorful photos and details about each bird species; shop the collection here.
A History of Birds
Simon Wills, a wildlife photographer, and historian offers a not too dense history of birds, providing connections to culture, societies, and why birds remain such a powerful symbol today. Buy on Amazon here.
Subscriptions
if you aren't sold on one book or aren't sure where to start, I always think a subscription can be a nice gift. There are actually a few options when it comes to magazines for bird lovers. Notable ones include Bird Watcher's Digest, BirdLife, and Birding.
Gifts for the Bird Lovers' Home
Why I Love  These
Bird watchers may spend a lot of time outside, but bringing that passion into the house can make for some great gifts too. From pillows to rugs, mugs, and general home decor, these are some of my favorite ideas, especially for bird lovers who seem to already have everything they need.
My Picks
Wall Decals

Wall decals feel and look modern, are inexpensive, and are also a great idea for anyone living in an apartment or who may be moving. These watercolor birds on wire present with stunning colors, and are sure to brighten any room. For a more muted but elegantly classic look, consider these vinyl decal stickers or detailed British birds, which also would not look out of place in a nursery.
3D Wall Art
My favorite alternative is 3D wall art–you still get the modern feel and bring in the love of birds, but it's a more substantial and upscale option. Some of my favorite options stick to a classic look that can fit into any home style: consider this set of ceramic sparrows from Amazon; or this striking three-piece polystone set from Joss & Main.
Pillows and Throws
Maybe the bird lover on your list loves birds–but not everyone else in their family is as into their hobby. A bedroom is a perfect place to express their love for birds if decorating around the house isn't the best fit.
I love decorative pillows, especially handmade, unique ones from Etsy: from classic print pillows with inspiring quotes; to watercolor bird pillows and even a quirky bird shaped pillow with a modern design, there are countless options.
Blankets and throws not only spruce up a bedroom but are a great way to personalize your space. I love printed lush throws like this one for under seventy dollars; bold print throw blankets from RedBubble, and nothing beats the feeling of Sherpa Fleece like these bold blankets from Todula.
Odds and Ends
As much as I love wall decor for the bird lover, it's a common enough gift you may want to think of a different idea to spruce up their living space. If that's the case, consider the bird bookends Wayfair collection; ceramic bird figurines; or a way for your bird lover to enjoy their coffee or tea with a bird on a wire mug from Stash Tea.
For the Bird Lover Needing Essentials
Why I Love These
Whether the bird lover you're shopping for is just starting bird watching, or they're low on supplies, these gifts are always helpful, tend to be affordable, and practical. This is my go-to if I'm not sure what else to get.
My Picks
DIY Bird Gift Basket
For a bird lover you know well, this is one of my favorite gifts because it feels personal, and you can customize for what they need and what your budget looks like.
This bird basket can include small essentials, like quality bird seed, suet, and food for squirrels to keep them from stealing from birds.
Make sure they have a sturdy bird feeder. I recommend a squirrel resistant bird feeder; you can buy here from Plow and Hearth, or a budget option from Target.
Add in a gift card to an outdoors or home improvement store for the rest of their needs.
Quality Bird Binoculars

Binoculars are a must-have for any bird lover. Of course, binoculars come in so many models and price points.
For the first time bird watcher or casual bird lover: Stick with binoculars that offer features, quality build, but don't dip into several hundred dollars. Adiason offers a pair for under one hundred dollars, complete with a waterproof body, prism lens, and compatibility with Android and iPhones. Buy here.
For a bird lover looking for an upgrade: Intermediate binoculars will offer more features for more advanced bird watching, like fog proof technology, non-slip grip, and a lightweight compact design; buy Nikon Monarch here.
For the best binoculars: You'll be spending around one thousand dollars and up. This is a good gift from someone who's been a bird lover their whole life and is avid about watching birds year-round. However, you don't always have to go for the highest price point for the best quality. ZEISS is a well-renowned brand and offers color rendition, moisture, and scratch-resistant lenses, and HD viewing all for around one thousand dollars; buy here.
For the Bird Photographer
Why I Love These
One category of bird enthusiasts many don't consider is the bird photographer. For them, birds are inspiration.
My Picks
Specialty Camera
If they don't already have a quality camera, or if they don't have one devoted to birds, I recommend a specialty camera like Canon EF 400mm f/5.6L USM Super Telephoto Lens for Canon SLR Camera.
The lens options consist of seven options on six groups, with options for diagonal angling; internal and manual focus; and a UD and super UD lens, all in a lightweight and high-performance model, good both in terms of dexterity and overall quality; buy here.
Camera Accessories
Amp up their photography set with a lightweight waterproof and shockproof camera case; a professional photo editing program like Adobe Photoshop; or additional memory and SD cards. Other ideas include wall art, home decor, and other photo gifts.
FAQs
What is a bird lover gift?
The easiest way to think of gifts for bird lovers is the gifts that can support their hobby, whether that's bird watching, photography, or simply spending time outdoors in their backyard. The key is to identify what your bird lover needs or already has, and what could enhance their experience.
What are the different types of bird enthusiasts?
Of course, nor all bird lovers are alike! In this category of bird lovers, I'd include anything from avid bird watchers to photographers, but also hobbyists. And it's important that bird lovers are not specific to age or gender, so anyone who simply loves birds can be in this category.
What are some good gifts for birds?
While this gift guide for bird lovers focuses on bird enthusiasts themselves, if someone does own a pet bird, there are many items you can purchase to enhance the bird's experience, such as toys and activities (common are bungee ropes, ladders, hammocks, and swings).
What are some good gifts for women bird lovers?
Arguably anything in our guide would work for any gender. But if you are shopping for a woman who already has everything, common gift ideas include accessories, such as bird t's, necklaces, bracelets, earrings, and more. My favorite places to find such items are:
Etsy
I love the customization and uniqueness of bird lover gifts on offer. The collection of bird jewelry for women offers everything from sterling silver to birds with Celtic knots, brooches, delicate rings, and tiered necklaces. From elegant to funky and modern, there is no shortage of jewelry gifts for bird lovers.
Novica
Novica calls itself the "largest impact marketplace," which partners with artisans around the world for unique and quality gifts. They also happen to offer a beautiful collection of bird jewelry with an average price of around fifty to sixty dollars.
Final Thoughts
There are countless ways to show appreciation for the bird lover in your life. From an avid photographer to someone who just appreciates the sound of morning birds, these gifts are sure to please.