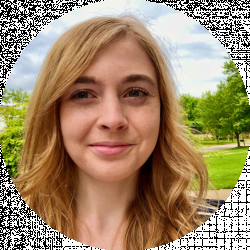 Latest posts by Erin Jamieson
(see all)
It's called the Golden Anniversary for a reason–which is why you'll want to find the best gifts for her and your wife, or a loved one's, 50th.
Not in a celebratory mood? Families and public figures are proving that, even during trying times, a 50th wedding anniversary is something to celebrate. Take Dick and Diana Heydenberk. The couple married in 1970 after meeting in high school. They got the surprise of a lifetime when their children spring a surprise anniversary on them.
And one couple even decided to get married after celebrating a grandparent's golden wedding anniversary during the pandemic.
No matter what, a 50th anniversary calls for a celebration. But finding gifts for her– whether it's a wife, grandparent, parent, or even family friend, can be challenging. The very best gifts for a 50th anniversary are memorable, personal, and a little creative.
Here are my top picks for the best anniversary gift ideas for her on her 50th!
Jewelry
The most classic gift is jewelry, and there are a lot of different ways you can go, from fine jewelry to handmade creations from Etsy. There is no one perfect gift–what suits her depends on her personality (and your budget). Either way, this timeless gift is elevated with special touches to commemorate her 50th anniversary.
50th Anniversary Diamond Rings
If you have a big budget, and you happen to be the partner, surprising her with a diamond anniversary ring will be a momentous occasion. You don't need to go way over budget: one trick is to buy diamonds that are slightly below a standard carat.
My go-to is Brilliant Earth, which offers a gorgeous selection of diamond anniversary rings for her. Select from white, yellow, and rose gold bands, as well as platinum, with exquisite details that range from modern to traditional, starting at $590 for an elegant pave diamond and plain band.
I love these options because not only are the choices gorgeous but the sourcing is held to high standards: all diamonds are conflict-free, responsibly sourced, and promote economies and fair labor practices. Shop Anniversary Rings Here.
Alternative places to shop for anniversary diamond rings include Angara, Kay Jewelers, and Helzberg Diamonds.
50th Anniversary Handcrafted Necklaces
Want a special gift for her that's useful, well made, creative, and within a smaller budget? I recommend this 50th-anniversary necklace from Etsy–plus you'll be supporting small businesses. What I love most is that these gifts are inexpensive but still made with care–a perfect option for family friends or friends of the family.
My favorite 50th-anniversary necklaces from Etsy for her include a 14K gold personal pendant and chain; 5- gold and silver rings necklace to symbolize each decade of marriage; and this heartfelt "I Still Do" engraved necklace.
50th Anniversary Charm Bracelet
While there are elegant and upscale diamond bracelets, one budget-friendly but more creative gift for her on her Golden Anniversary is to go with a charm bracelet.
Start with this Pandora 50th dangle charm and buy your own bracelet and additional charms that reflect her personality and life milestones–useful, stunning, and a way for her to reflect on all the wonderful memories, and memories to come. This is one gift idea I wish I'd thought of for my Nana on her 50th anniversary.
Alternative places to shop for charms include Tiffany, Precious Accents, and James Avery.
Home Decor
Celebrating your 50th anniversary doesn't have to be limited to accessories! Let her show her Golden Anniversary with pride with home decor–from creative to beautiful to even a little quirky, these are my favorite home decor gifts for celebrating a 50th anniversary in a memorable way.
Personal Pillows
Decorative pillows are a fantastic way to commemorate a Golden Anniversary for her–she can use them in her bedroom, living room, or even an entertaining area for a bit of decor and comfort. Not only that, but my favorite personalized pillows are thoughtfully crafted and affordable.
All My Love Pillow
This pillow from College is available in travel to large sizes. Select from microsuede, poplin, lin, or sequin for soft but structured fabric. Double-sided printed allows you to include two crisp, high-quality photos. Buy Here.
Where It All Began Throw Pillow
These throw pillows are a perfect gift for her if she prefers neutral and natural tones. While understated, its simplicity gives a more modern appeal and makes it versatile, while still feeling celebratory and personal. Personal print options allow you to say where her love story began. Buy Here.
Tree Anniversary Pillow
This personalized anniversary pillow suits her traditional taste, with a tree design with birds and hearts, an anniversary date, and a lovely quote. You can buy this gift in red, green, blue or pink print. Color Safe for easy washing, the 100% polyester fill makes it comfy too. Buy Here.
Throw Blankets
Whether you want something to pair a personal pillow gift with or just want to keep her cozy, there's nothing quite like snuggling with a blanket that's also meaningful, and special enough to commemorate a 50th wedding anniversary.
Elegant Embroidered Throw
This elegant throw from Personal Creations looks at home in any room, from traditional to modern and anything in between, and helps her commemorate her 50th anniversary in style (and pairs perfectly with the Where it All Began pillow mentioned above). A cotton and Tencel blend provides added comfort. You can have names and an anniversary date embroidered. Buy Here.
Plush Fleece Anniversary Blanket
Personal and definitely cozy, she'll love this gift for her 50th anniversary. A bolder statement, black, and gold make for an iconic color combo to help frame personal photos of your choice. Edge to edge sublimation printer ensures quality and vibrancy, while the double edge stitching makes it more durable. It also is machine washable. Buy Here.
Wall Decor
Maybe she doesn't need a blanket or pillow–which is why I love wall decor as a way to make her 50th anniversary extra special. I selected creative, customized, and personal wall decor that plays a nice balance between being celebratory and still feeling heartfelt.
Wedding Anniversary Clock
This statement piece makes for a great Golden Anniversary gift if she could use a bold bit of wall decor in her home. Select from a wide variety of gold and black styles, with an elegant and tradition detailed pattern around the perimeter. Personalize with names and dates. Buy Here.
Family Roots Decor
This metal wall decor is perfect for a 50th anniversary that celebrates not just marriage but family too–which I love as an option for even a group gift from the entire family. Classic and still updated enough to have a modern appeal, the tree design and script has a note of elegance. Buy Here.
50th Anniversary Song Lyrics Canvas
A beautiful and romantic but certainly not outdated option, I love this 50th-anniversary canvas featuring song lyrics of your choice, laid underneath a bright "50" to celebrate her anniversary. Perfect as a gift for music lovers, but even just if she and her partner share a special song, I love this both for its versatility and ability to say a lot without trying too hard. Buy Here
Memory Books
Memory and scrapbooks may seem like a typical gift, but they can't be discounted–in fact, for an anniversary as meaningful as a 50th one, it may be the very best idea for her.
Focus on one theme–whether that's the love story; favorites trips; or a mix of family events. You could even do a memory book crammed with photos from the first year of marriage. Whatever theme you decide on, be sure to include personal notes and captions.
UncommonGoods Anniversary Journal
My favorite gift idea if you want something truly elegant and classic, this anniversary journal/ memory book features a minimalist black cover. Stock, silk moire, and vellum pages make for fine quality, with elegant envelope inserts, traditional flourishes, a foil stamped cover and even a storage box to keep it safe. Buy Here.
Milestone Anniversaries Photo Book
The Milestones Anniversary Photo Book from Shutterfly features easy digital design options and endless possibilities. Select from an 8×8 to 12×12 book size and standard or deluxe pages.
The leather cover is timeless, and the do it yourself design features are fun, easy to use and personal, making it a great gift for her 50th anniversary.
My only caution, as someone who has used Shutterfly, is to be wary of the price. The price point includes the basics, but when I created a scrapbook for my niece, I didn't learn the additional costs of embellishments until checkout, so just be aware as you create. Buy Here.
White Label Motion Book
This is a modern, digital take on a memory book, perfect with its versatility and elegance, and available on Esty. A linen design provides a timeless and elegant look, while interactive features make this memory book truly special. The 7" display holds up to 4GB of memory and has a battery life of 2 active hours, or as long as a year on standby. Buy Here.
Subscriptions For Her
Want to make it more about her? Especially right now, I love subscriptions that pamper and remind me of how much she deserves a moment not only with loved ones but to herself, too. For a 50th anniversary gift, I am especially drawn to subscription boxes that allow her to unwind or remind her of what a strong and beautiful woman she is.
FabFitFun
Youthful as the name sounds, FabFitFun is an absolutely great pampering subscription for a very special 50th anniversary, offering luxurious items perfect for cozying up and a day lounging around.
I also love that it's a seasonal box, so it's just often enough for a great surprise but not so often she'll be bombarded with deliveries. Each shipment comes with 3 to 5 full-size items including robes, earrings, blankets, ceramic mugs, and other items for the home and pampering. And since it's seasonal, she'll get the lotions and other essentials to feel her best year-round. Shop Subscriptions Here.
Simple Loose Leaf Tea
Help her celebrate her 50th anniversary with golden opportunities to unwind with this lovely tea subscription.
Simple Loose Leaf Tea Company offers a tea of the month club with an array of national and international tea, allowing her to experience a taste of the world without leaving her home. Each box comes with 4 premium loose leaf teas, linen filters, and descriptive tasting notes. Shop Subscriptions Here.
Oui Please
This French luxury box features highly-rated luxury brands of lotions, creams, and perfumes, so she feels especially pampered for her 50th wedding anniversary. Stunning packaging and sheer quality make this a great gift idea for her Golden anniversary. Plus, I love the ability to customize boxes and discover new and unique themes. Shop Subscriptions Here.
Urban Stems
If you think flowers are the perfect gift for her, why not give them to her again and again? Urban Stems is a flower subscription service featuring beautiful modern-meets-classic arrangements, with flexible scheduling and delivery options.
No matter if you opt for the classic, seasonal, or luxe subscription, she'll get each floral arrangement in a glass vase, with flowers picked to represent the current season. Shop Subscriptions Here.
Emma & Chloe
The 50th wedding anniversary is known as a golden one–which is why I love these subscription boxes as a great gift idea for her. Surprise her with impeccably designed gold real gold jewelry.
Monthly or quarterly boxes provide designer, high-end options from L'Atelier Emma&Chloé. She'll get a mix of gold; rhodium-plated silver and a magazine, at a surprisingly affordable price per month. Shop Subscriptions Here.
FAQs
Question: What is the traditional gift for a 50th anniversary?
Answer: The traditional gift for a 50 anniversary is anything gold. Many times, people give gold jewelry or other valuables to commemorate the milestone. Classic gift ideas include memory books, as well as even cards speckled in gold. These are all beautiful ways to celebrate in flair and unique style while making bold but meaningful gifts.
Question: What is the 50th anniversary called?
Answer: A 50th anniversary is known as the Golden Anniversary. It's a real achievement and meant to be celebrated with memorable gifts, memories, and well wishes. It's also symbolic of gold as a timeless, and precious metal. In other words, the 50th anniversary showcases the endurance of love, precious memories, and something that endures.
Question: What is the best gift for a 50th anniversary?
Answer: The best gift for a 50th anniversary is something that is both special and symbolic. Gift ideas to consider include gold; decor; accessories and even subscriptions. The best gifts are ones that reflect the anniversary, the couple, and are personal in nature.
Question: What is the symbol for 50 years of marriage?
Answer: Since the 50th wedding anniversary is known as the Golden anniversary, gold is the typical symbol, while imperial and golden topaz are highly sought out gemstones. These symbols show just how precious this anniversary is, and how meaningful. Of course, some of the best gifts you'll find are not only based upon symbols but buy gifts on activities and interests that the couples share.
Final Thoughts & Other Ideas
Not seeing anything on this list? Finding the best gifts for a Golden 50th anniversary for her just needs to come down to something that feels both special and personal. While many feel you must buy something gold, if she doesn't like gold or it doesn't fit into your budget, there is no need to take that tradition too seriously.
A phone call, surprise delivery, and even meaningful letters truly can be some of the greatest and most cherished gifts. Add in a certificate to her favorite store or place to eat. Even just little touches can make a big difference and show her how much she means to you.
Here's to celebrating a golden anniversary. And if you have other big celebrations coming up, check out guides for gifts by age.
Read More