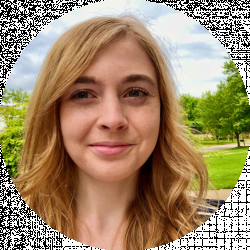 Latest posts by Erin Jamieson
(see all)
Let's face it: we could all use a reason to celebrate right now,–and that includes for a 58th birthday. But from Sydney Nova Scotia was surprised with a gift that could be best described as a surprise of a lifetime: Catherine Hill won a 50/50 jackpot, in the middle of a pandemic, right on her 58th birthday.
As an essential worker as a nurse in the busy healthcare field, Hill plans to use the money to renovate and maybe retire a little sooner than she expected. The hard-working nurse celebrated the birthday news in midst of a tiring winter holiday season.
But you don't have to win a jackpot for the best or most memorable gift ideas. To celebrate the 58th birthday, you need personal gift ideas that help the recipient relax, enjoy life, and support the changes they've overgone.
For most, a 58th birthday is a time later in their careers, but also a great opportunity to reconnect with hobbies and activities and give more attention to self-care.
Here are my top gift ideas, at every budget, for giving them a 58th birthday they'll never forget.
Relaxation and Self Care Gifts
Relaxation and self-care gifts are perfect for a 58th birthday gift for men, women, and all genders. Most 58-year-olds aren't yet retired, and, if they have children, they're likely grown up.
It's a time for self-discovery and pursuing hobbies or activities they may have put off, but also getting some rest and taking care of themselves for a healthy future ahead. These are my favorite picks, from massage to spa at-home kits.
From years of working in an office, bending over a computer, or generally from pushing themselves too hard, this back and neck-shoulder massager is a gift they'll love for their 58th birthday and beyond.
The highly-rated massager comes with 8 massage roller balls that can be used for deep tissue massage on your shoulder, back neck, arms, and even legs and feet. 3-speed settings and 2 massage directions let the user get just the right type of massage, with heat to promote circulation. It's also perfect for travel, with an extra bag and a plug-in adapter. Buy Here.
Even as someone who isn't a yoga guru, I can attest that yoga is a great, low impact exercise option that can be great for relaxation and managing anxiety.
It's also easy to perform anywhere, including at home, and this set is a great option even for beginners. A map with doubled-sided texture provides a nonslip grip, with extra padding for support and comfort.
The set also includes microfiber yoga towels, a yoga bag, and other essentials. It comes in gray, green, pink, blue, and purple. Buy Here.

Complete Yoga Set Kit 7-Piece Yoga Mat | Amazon
This seven-piece yoga kit has everything you need to get started or take your yoga to the next level. The set includes everything you need for yoga or for general workouts including Pilates.
Buy at Amazon.com
We earn a commission if you click this link and make a purchase at no additional cost to you.
12/01/2023 03:09 am GMT
This Zen Spa Box is unique, and a great option for a spa at home, no matter the 58-year-old on your list. The handmade box includes a soy wax candle, body butter, organic sugar scrub, vegan lip balm, body oil and spray, bath bombs, and more.
The packaging is all eco-friendly and paraben-free and provides a natural, non-irritating way to relax that won't be overpowering in scents to others. Fragrances contain all-natural ingredients. Buy Here.

Zen Af Spa Box | Etsy
This vegan, all-natural spa box is scented with essential oils & natural fragrances. Perfect to send good vibes gift for Her.
Check Price
We earn a commission if you click this link and make a purchase at no additional cost to you.
Men deserve some self-care too, and this sophisticated but not too-old set is perfect as a 58th birthday gift. The 7 piece set includes a bubble bath, body lotion, bath scrub, shower gel, a sponge, and bath crystals, all nestled in a case.
Sandalwood provides for a relaxing scent, while still staying practical. Even at a full price, this is a budget-friendly gift idea, and even more so when it goes on sale. Buy Here.

Weighted blankets have been shown to reduce anxiety and promote better sleep–plus they're just plain comforting after a long workday or day out. The Remzy weighted blanket, though, won't weigh anyone down. It features high-density glass bead filling for lightweight comfort, and it's thin enough to use year-round. Buy Here.

Remzy Basic Personal Weighted Blanket | Amazon
The Remzy weighted blanket is filled with high-density glass microbeads helping it conform to your body. Remzy won't shift off the bed or onto your partner, so everyone sleeps better.
Buy at Amazon.com
We earn a commission if you click this link and make a purchase at no additional cost to you.
Robes and Slippers
Robes and slippers are actually some of the best gifts for someone who's looking for more ways to have a better work-life balance and be kinder to themselves. These robes and slippers are my favorite picks for versatility and comfort, and encouraging lounging on the weekends–while still being practical for busy mornings.
L.L. Bean slippers are my go-to for a great 58th birthday gift–my entire family loves them. Cozy, soft, and durable, these slippers are not only comfortable for sleepy mornings, but also for getting some work done.
My favorite options are the mens' and women's' moccasins, featuring sheepskin, a durable outsole, and moisture-wicking shearling lining. Overall, these slippers are a good value and even look well paired with regular jeans. Buy Here.
Slippers | L.L.Bean
Shop L.L.Bean for durable and comfortable slippers in a variety of styles, perfect for keeping toes toasty on cold nights.
Check Prices
We earn a commission if you click this link and make a purchase at no additional cost to you.
This unisex robe feels luxurious and soft but isn't too heavy, and is perfect for a lazy day. Microfiber pairs with plush lining for lightweight comfort that's both soft and useful. I also like that each robe comes with a 90-day warranty, comes in sizes XS to 3XL, and in soft colors, including sandstone; aqua; seashell; pink, and white. Buy Here.

Plush Necessities Luxury Spa Robe | Amazon
This spa robe combines two robes in one. This dual-layer luxury spa robe is made of super soft brushed microfiber and lined in plush white long loop terry.
Buy at Amazon.com
We earn a commission if you click this link and make a purchase at no additional cost to you.
12/01/2023 09:01 am GMT
This Brookstone Bathrobe is a great gift if you have a smaller budget but still want a robe that'll offer comfort and quality. The unisex robe features a plush polyester and a belted tie, plus side pockets.
Satin trim elevates an ordinary robe. It's also machine washable, available in sizes Small to X-Large, and a number of colors, including tan, white, black, powder blue, and brown. Buy Here.
Hobbies and Activities Gifts
Just as a 58th birthday can be a great time to restore and relax a bit more, it can also be a great time to pursue hobbies or activities they may have wanted to try, or even always enjoyed, but put off.
My favorite ideas support the busy and active lifestyle of a 58-year-old but are also ones they can easily carry over in the years down the road when they are looking for activities in retirement.
Creative Arts
Help them explore their inner artist on their 58th birthday and beyond. These gifts are practical, affordable, and suited for all levels while feeling appropriate for their age.
Adult Coloring Books
I admit: I love adult coloring books–and my mother does, too. These are especially great ways to destress and explore your artistic side without having to have exceptional (or any) artistic talent. They're also perfect for the 58-year-old who is still busy but wants something along with them if they're waiting in line or in a waiting room.
My favorite thing about adult coloring books is nearly all include inspirational symbols and sayings, both religious and non-religious. My picks include the fantastical and nature-themed books by Johanna Basford; elaborate animal-themed by MantraCraft; and the beautiful, inspirational books by Papeterie Bleu.


Papeterie Bleu: Books, Biography, Blog, Audiobooks, Kindle | Amazon
Papeterie Bleu is an indie publisher focused on creating premium coloring books for adults that are unique, entertaining, and a little bit sassy. Our premium coloring books provide stress relief, relaxation and meditation, and every now and then, some laughter
Buy at Amazon.com
We earn a commission if you click this link and make a purchase at no additional cost to you.
Need something for the 58-year-old who is not only creative but always looking for something new? This subscription club ships new art projects every month, including crafts, needlecraft, painting, mixed media, and even projects like soap and candle making.
Each set comes with instructions and what they'll need, minus things like glue and scissors. I love how this art subscription set takes crafts on a new level and feels mature but also fresh enough for a surprise 58th birthday gift idea. Learn More Here.
Creative Woman | Annie's Kit Clubs
Experience crafts like painting, needlecrafts, beading, candle and soap making, mixed-media crafts and a whole lot more with each new kit.
Join Now
We earn a commission if you click this link and make a purchase at no additional cost to you.
Too many art sets are either too complex/ expensive, or they are too immature–but this gift idea strikes the perfect balance. The 133 piece set will please amateurs and regular painters alike.
The kit includes a lightweight easel that can adjust and be moved; a 7 piece nylon hair brush set; an acrylic painting band with 12 sheets; a sketch pad, professional canvas panels, and more.
It's a great way to replenish supplies or get them started. Pair with art classes (digital or in-person when it's safe again) for an extra special present. Buy Here.

US Art Supply 133pc Deluxe Artist Painting Set | Amazon
Lightweight aluminum field easel with adjustable legs & easy turn adjustable knobs for quick height & angle adjustments. Includes 7 piece nylon hair brush set, 12 piece nylon hair short blue handle oil/acrylic brush set & 15 piece multipurpose brush set.
Buy at Amazon.com
We earn a commission if you click this link and make a purchase at no additional cost to you.
11/30/2023 03:56 am GMT
Grommet Gardening Gifts
Gardening is a great gift for a 58-year-old: it combines creativity and time outdoors and is a way to get more invested in their home, to whatever level they like.
During the cooler months, you can even opt for indoor gifts. My favorite gift ideas from Grommet include a microgreens growing kit; an ambient outdoor Bluetooth speaker for summer; and a grow a tree kit for anyone looking to add more privacy to their home. Shop at the previous links.
Spool Planter | The Grommet
This planter is designed for all plant varieties, however, plants have different water requirements. If you notice the soil is very damp, reduce watering frequency
Check Price
We earn a commission if you click this link and make a purchase at no additional cost to you.

Ambient LED Outdoor Bluetooth Speaker | The Grommet
Rock out—or chill out—anywhere with this portable Bluetooth speaker. A flame-like effect amps up ambience while great sound helps set the scene. Water-resistant and rechargeable, it's the perfect way to take playlists inside or out, from picnics and pool parties to romantic nights in. Pair two speakers for stereo sound.
Check Price
We earn a commission if you click this link and make a purchase at no additional cost to you.

Grow A Tree Kit | The Grommet
With a grow-a-tree kit you can nurture a seedling and help it grow. Along with a tree seedling—like a spruce, cypress, or fir—comes a peet pot and growing instructions to guide you through the process. And it's backed by a guarantee to succeed.
Check Price
We earn a commission if you click this link and make a purchase at no additional cost to you.
Camping, Hiking, and Fishing
The great outdoors is a perfect way to destress and relax, and if they've always loved exploring, these are my favorite gift ideas for camping, hiking, and fishing. Plus, it's a great way to celebrate the 58th birthday either in solitude or with a loved one.
Get them inspired to camp this Spring or Summer with all the essentials that they'll need. Rather than going for a premade bundle, though, I love the idea of taking the items they need most and putting them together in a personalized bow.
Back Country carries the key camping supplies including Hydrapak water bottles and flasks; knife and lighting sets; carrying cases, and even solar panel technology. Shop Here.

Hiking & Camping Essentials | Backcountry
Shop the best selection of hiking and camping essentials at Backcountry.com, where you'll find premium outdoor gear and clothing and experts to guide you.
Check Prices
We earn a commission if you click this link and make a purchase at no additional cost to you.
Hiking Provisions and Snacks
If they're especially adventurous or looking for a longer trip, hiking provisions may be a unique and memorable gift. For rougher adventures, consider a premium meal kit set.
Patagonia Provisions Kit provides exceptional quality meals, a meal kit guide for dinners that takes 10 minutes or less and only requires water. Mixes include pancakes, seafood, meat, and pasta, and each is nutritionally balanced and includes organic ingredients.

Patagonia Provisions 2-Day Camp Meal Kit For 2 | REI Co-op
Pack all the provisions for you and another to eat for 2 days in the backcountry with the Patagonia Provisions Camp Meal Kit, filled with nutrient-rich meals and snacks to prepare in under 10 minutes.
Check Price
We earn a commission if you click this link and make a purchase at no additional cost to you.
For light fare and a fun day of hiking, I recommend this Good Choice Snack Box from Harry and David. Crisp, seasonal apples; almonds, and cashews; granola; trail mix; and dried fruit make for a balanced and healthy snack bundle that's perfect for hitting the trails. Buy at Links Above.

This compass is rated as best overall by Business Insider for 2020, and for good reason. The Suunto compass is a great gift idea for a 58th birthday with plans for hiking, camping, or even just day trips where they don't want to stash their smartphone.
Admirable features include a magnifying lens; adjustable correction; liquid-filled capsules for more reliable use; and special markings to work even in dim light. Constructed with quality steel, it's also durable–all for a reasonable price. Buy Here.

Suunto M-3 D Leader Compass | REI Co-op
With luminescent markings and a built-in magnifying lense, this reliable baseplate adventure compass is tailored for navigating and surviving in extreme conditions.
Check Price
We earn a commission if you click this link and make a purchase at no additional cost to you.
I love this clever device as a gift idea for someone who loves fishing, no matter if they've been doing it for years or are just starting. A sonar tracking device helps you estimate water depth, fish location, and any obstacles, like rocks.
With an impressive depth range of 3 to 328 ft, this device is useful in pretty much any fishing scenario and runs for 4-5 hours at a time. Buy Here.
LUCKY Kayak Portable Fish Depth Finder | Amazon
It is a portable fish finder that could display approximate fish location and water depth. The sonar transducer can be attached to the hull of kayak or boat in order to understand the changing of water depth when you are moving by.
Buy at Amazon.com
We earn a commission if you click this link and make a purchase at no additional cost to you.
11/29/2023 10:52 pm GMT
Reading Gifts
Looking for a great gift idea for a 58th birthday but feel stumped? Great reading to address life challenges can be a perfect idea. From inspirational to simply interesting, here are my must-reads for every 58-year-old.
Pair with an Amazon Kindle Paperwhite if you'd rather go digital. I like the Paperwhite for its waterproof technology and up to 8GB book storage or 32GB for audiobooks. Buy Here.

This book is great for a 58-year-old woman who feels she is at a crossroads in her life, and concerned about a happy and healthy future.
Available on ebook, audiobook, and paperback or hardcover, this book combines scientific research, psychology, and empowerment for everything from self-image to relationships, health, and spirituality. Explaining how everyone can live their best at mid-life, this is an inspiring read. Buy Here.
A 58th birthday can be a time to rethink when it comes to work-life. Encourage them if they're feeling stuck or wanting to have a better work-life balance, or insight into what the rest of their career would look like, with this book by psychologist Timothy Butler.
The book explains how it's ordinary to feel stuck, and how acknowledging these patterns can lead to change–applicable even in everyday life. Available in ebook and paperback. Buy Here.

Getting Unstuck: A Guide to Discovering Your Next Career Path | Amazon
In Getting Unstuck, business psychologist and researcher Timothy Butler offers strategies for moving beyond a career or personal-life impasse—by recognizing the state of impasse, awakening your imagination, recognizing patterns of meaning in your life, and taking action for change.
Buy at Amazon.com
We earn a commission if you click this link and make a purchase at no additional cost to you.
11/30/2023 11:17 pm GMT
A 58th birthday read I highly recommend is this insightful book by Barbara Hadley, the best selling author, journalist, and former correspondent for NPR.
The book combines narrative, memoir, and tips for a better life and finding your place, no matter your age. An optimistic outlook is a huge plus for anyone uncertain where the next years will take them. Buy Here.

Family History Gifts
58 isn't too young to get into family history and genealogy. In fact, it was around my own father's 58th birthday that he became deeply interested in his family history and learning more about his ancestors. It's a great way to feel more connected to your family, and can even be an activity a couple or family does together.
A DNA kit is the very best way to start. The process is simple: you purchase a kit, send back a fuss-free sample, and you'll get complete analysis, including ethnicity; country of origin; and even a new traits feature, which allows you to trace what traits run in your family.
Other features include tracing cousins and more distant relatives, as well as migration patterns. Supplement with a digital subscription to track and access family data. Learn More Here.

This handmade design from Etsy allows you to display several generations of a family, with an impeccable and classic design and full customization options. It comes printed on museum quality paper. Buy Here.

Personalized Christmas Gift Family Tree | Etsy
Display up to 6 generations of your family genealogy with a stunning art print featuring a watercolor magnolia tree with squirrel, bird, and floral details.
Check Price
We earn a commission if you click this link and make a purchase at no additional cost to you.
FAQs
Question: What are some 58th birthday cake ideas?
Answer: A 58th birthday calls for a sophisticated cake that matches their personal preferences. Instead of a simple white or chocolate sheet cake, consider cakes by season, like carrot cake, German chocolate cake (Fall and Winter), or lemon cake.
For an extra special touch, you can opt for a signature dessert like specialty pie or pastries instead of cake. The best option? Cake personalized for them.
Question: What are the best 58th birthday party ideas?
Answer: The best 58th party ideas center around them and include themes and gifts by activities that are meaningful. During ordinary times, day trips are a great idea, as well as going out for a celebratory dinner. But even if you're socially distancing, you can have a small (in person or virtual) birthday with a home-delivered dinner, movie, and music.
Final Thoughts
A 58th birthday is a time for everyone to appreciate how much hard work they've put in, and what a great person they are. With gifts to support their hobbies and a little relaxation, they'll be ready to take on whatever life brings.