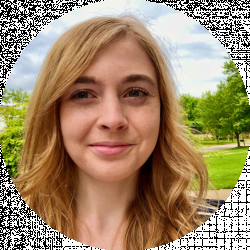 Latest posts by Erin Jamieson
(see all)
Growing up, baseball, and coming up with gift ideas related to baseball, was often on my mind. My late grandfather, a World War II veteran, loved a lot of activities: from square dancing to following the news, attending church, and even bowling, he was active into his 90's. But nothing quite captured his attention like baseball.
My father and grandfather cheered on–and at times lamented–as they watched baseball game after baseball game, either together or discussing over the phone. The last game they ever attended in person I doubt that the Cincinnati Reds won–but I have no doubt that my father will always remember that baseball game.
Baseball can connect us to others and stir passion. For baseball fans, or any sports fans, it's more than just a game: it's a passion; a part of their life. That's why today I'll bring you my best gift ideas for the baseball fan in your life. From baseball tech to reading and even some subscriptions, there are gifts for all ages.
Baseball Tech Gifts
Want gift ideas that improve baseball fan's technique? These clever tech gifts help players–whether casual, professional, or a new fan–to improve their swing, strategy, and get a better grip on their game. I love these even for just casual play, or as a way to get more interested in baseball like never before.
Diamond Kinetics SwingTracker
The SwingTracker is an excellent gift, both for baseball and softball, with innovative technology to improve swing, highly rated by customers.
Diamond Kinetics SwingTracker allows users to track and compare swing speeds to a national database from 8U through professional league baseball players. 3D swing analysis and video capture mode allow you to trace the swing's path, and syncs with iPhone and iPad apps. Buy Here.
Blast Baseball Swing Analyzer
This swing analyzer is another one of my favorite gift ideas, and essentially is a slightly more advanced version of the Diamond Kinetics product. As you get with Diamond Kinetics, users can get instant feedback and track and analyze their swing speed and path.
In addition to 3D and video capture, you'll get tips and specific trainer drills to improve your technique. Capture replay syncs with Apple and Android devices. Buy Here.
Line Drive Pro Baseball Batting Swing Trainer
For a more budget-friendly option that's still sure to please, I recommend the Line Drive Batting Swing Trainer. This helps train through both visual feedback and feel against the bat.
The goal is to reinforce muscles to replicate proper swing techniques by addressing the common issues of the barrel being out of the zone. An attachment helps the hitter see where the ball travels when contacted without proper technique, and how to correct their swing. The attachment is lightweight and travel friendly and works well for all ages. Buy Here.
Powerchute Baseball Swing Trainer
While my previous baseball gift ideas focus on analyzing swing, this fun bit of baseball tech adds up to 10mph of speed and 50ft of distance in under a minute.
Not only does this boost confidence, but the idea is to build up fast-twitch muscles and teach techniques for dealing with higher speeds. Invented by baseball guru Barry Larkin, this is a great pick for a current baseball player looking to up their game. Buy Here.
Outdoor Practice/ Equipment
They don't have to be a professional, or even on a baseball team, to enjoy these gifts. I love these gift ideas for just about anyone who plays baseball even casually, and many of these ideas are great family gifts, too. With these gift ideas, no one will have to leave home to enjoy some baseball.
I've selected more specific things, but if you're shopping for someone who doesn't have a baseball mitt or bat, I recommend shopping Dicks Sporting Goods, Baseball Express, or Direct Sports for the essentials.
PowerNet Pitch Perfect Targets
This training net, which is used by amateurs and professionals alike (including big names like German Marquez and Fernando Rodriguez) features a dozen pitching targets of different sizes.
High-density foam and vinyl are meant to be durable and provides popping feedback for on-spot pitches. An attachment helps you visualize, while a weighted ball is perfect for a warm-up and working more closely on strength and technique. The net itself is lightweight and easy to use. Buy Here.
PowerNet Wheeled Ball Caddy
Ask any baseball player, and sometimes it's a pain to keep track of balls while they're practicing. This wheeled ball caddy can hold up to 140 balls and doesn't sag. Lightweight but durable, wheels make it easy to tug along as you practice. Buy Here.
Mul Tech 3D Pro Pitching Target
Does the baseball fan or player on your list need a place of their own to practice and train? This 3D pitching target does just that. Measuring in at 72" by 72" the target includes a velcro blocker, with the ability to separate strike zones. It's easy enough to transport, but sturdy with a steel bolt frame and hardy canvas covering. Buy Here.
Rawlings Resistance Band Baseball
A simple but useful and affordable gift for baseball players, the Rawlings Resistance Band is perfect for drills and workouts. The aim is to avoid all-too-common injuries by building muscle strength, while also improving velocity. Buy Here
Baseball Video & Board Games
Maybe you're shopping for someone who doesn't play baseball but is just an avid fan. Even for current players, it's nice to take a break from the field and play a game that doesn't require a physical mitt and bat. These are a few of my gift ideas for gamers and nongamers alike.
MLB® The Show™ 20 (PS4; likely compatible with PS5)
One of the hottest baseball games right now, there's plenty of customization, rewards, and added features that make this 2020 console baseball game a winner. The RPG feels immersive, with an AI overhaul from previous games for more precision, more travel and rewards options, and even a new "Showdown Mode." Buy for PS4 now. If they have a PS5, it's likely to be playable on that as well–read about how backward compatibility works.
Out of the Park Baseball Game
Though they've been making games for two decades, this latest version, available for PC and Mac, provides more immersion and depth than ever before for baseball fans.
You'll get a mix of gameplay and management. Interact with real professional rosters; historic major and minor leagues; build your own custom teams; sign and manage players, and enjoy 3D graphics. You also have the option for both single and multiplayer (online). Buy a Digital Code or Buy on Steam.
MLB-OPOLY Junior
This 2-4 player board game from the MasterPieces Puzzle Company is a clever gift for 11 year olds, but also the whole family. You can choose from 30 MLB teams. As you travel around the board, you make trades and compete to build up a successful team.
It reminds me a little of monopoly for younger players, and is approved for ages 6 and up but may be a little challenging for the minimum age. Buy Here.
MLB Baseball Trivia Game
This board game will test MLB baseball knowledge and works great for baseball fans who have friends who share their passion. 1,000 questions test your knowledge, for a traditional game of memory, well designed and enjoyable as a gift for 12 year olds and up. Buy Here.
Books
Looking for a great read? My grandfather, and my Papa now, loved reading all about baseball, especially during the offseason. Here are some great books about baseball to keep them engaged even when the next game is months away, and of course, they're great gifts for book lovers.
Ninety Percent Mental
This clever book is written by Bob Tewksbury, a former major league baseball pitcher for the Boston Red Sox and the San Francisco Giants.
He combines unique experiences as a professional player and now a mental skills coach for an in-depth look at how psychology impacts player success and technique. Insightful, current players may find an entirely new way to look at baseball, while nonplayers or former players will appreciate a fresh look.
The book also includes an examination of famous players and events–great for baseball lovers who like looking at a bit of history, too. Available for paperback, audiobook, and Kindle. Buy Here.
A Big Day For Baseball (Magic Treehouse)
The bestselling Magic Treehouse series was a favorite of mine and my brother's when we were growing up, so this is a gift for 6-8-year-olds that I can highly recommend, or even for baseball lovers who want to share their love of baseball with their children.
The concept of the series is that ordinary children enter a treehouse that can transport them anywhere in time. In this story, the children travel to 1947 and uncover the story of Jackie Robinson, making it also a story about racial progress. Buy Here.
The New Bill James Historical Baseball Abstract
This baseball book is an update on the classic, which, at its time, was touted as the "holy book of baseball" by the Chicago Tribune.
Readers will enjoy the original features of the iconic baseball book, with a look at 100 years of baseball by the decade, over 100 players, and some of the biggest game-changing moments. New reference sections and additional insight make this a great read and go-to for a gift to be enjoyed for years to come. Buy Here.
Home Goods
From wall decor to bedding, these baseball-themed home goods will please baseball fans of all kinds and let them showcase their passion for the game no matter where they are—plus keep comfortable at the same time.
Wall Decor
Spruce up any room with some baseball themed wall decorations. You came to frame photos of their favorite teams and players; make a baseball collage of their own memories; or purchase decor.
Some of my favorites include a Baseball Stadium Pin Map; a 30 Ball Display Case; a Personalized Baseball Player Name/Silhouette for younger fans; Babe Ruth Wooden Wall Art; and Baseball Pop Multi Panel Canvas for modern flair. You can buy all at the links above.
Gifts to Keep Comfortable
Baseball theme doesn't have to be over the top, and a bedroom, especially for younger fans but even for more mature ones, can be a nice place to celebrate a love for baseball without it feeling imposing on the rest of the house.
I've also included gifts to keep comfortable when playing outside on an unseasonably cool day or to sit on instead of metal bleachers.
Vintage Baseball Kids' Sheet Set
A great gift idea for young sports fans, this baseball sheet set from Pottery Barn Kids is available in Twin, Queen and Full sizes and features 100% organic cotton and 200 thread count, with OEKO-TEX certification, which protects against hazardous materials. The set is machine washable and includes a fitted and flat sheet, plus a pillowcase. Buy Here.
Baseball Throw Blankets
Baseball Throw Blankets from Target are affordable, fun and cozy, and great for baseball fans of all ages. Select your baseball fan's favorite professional team and enjoy both inside and out, with all-weather fabric. Bright and vibrant colors with 100% polyester. Shop the Collection Here.
Baseball Pillowcase
An avid baseball fan will find appreciation for this baseball-themed pillow. The modern design will appeal as a gift to teenagers but can look at home in any modern room. It's made from 100% polyester and is machine washable. Buy Here.
Ocoopa Electronic Hand Warmers
'Perfect for late-season baseball games if you're in a colder climate or traveling, these hand warmers are a great gift for watching the game and enjoying it in comfort.
Instead of messing with disposable hand warmers, these offer an ergonomic, lightweight design that fits right into your glove and keeps warm for up to 8 to 12 hours with a full charge. Three different heat settings make it ideal for all types of weather. Buy Here.
Subscriptions
When it comes to gifting subscriptions, it's not the best idea for everyone–but I love the idea of subscriptions that fuel a love for baseball from month to month. Here are my top ideas.
Plate Crate
Plate Crate is a monthly subscription service that offers 6 to 8 items with each box. Training aids, apparel, accessories, and even snacks. You can choose different payment schedules and cancel at any time. Shop Subscriptions Here.
Inside the Batter's Box
Inside the Batter's Box is another option for a baseball subscription service that focuses more on fun small items like gum, training tools, and the occasional apparel. Select from monthly, 3 months, 6 month,s and 12-month subscriptions; you can unsubscribe at any time and the first box will ship 7 to 10 business days after your first order. Shop Subscriptions Here.
Magazine Subscriptions
Magazines can keep the most avid fans up to date year-round. Always ask if there are both hard copy and digital subscriptions, so they can read if they're traveling or on the go. My favorite options include Baseball Digest; Beckett Baseball, and Sports Collector Digest.
FAQs
Question: What do you get a kid who loves baseball?
Answer: For the kid who loves baseball, the best gift ideas are nearly endless. Opt for a book about baseball; trivia games or computer games; bedding and baseball-themed decor. You can also help them with the basics, too, like a high-quality bat and mitt, as well as baseball apparel. In the future, tickets to baseball games are also great gifts.
Question: What do you buy a baseball player?
Answer: A baseball player can use smart tech training equipment to improve their pitch; smart wicking shorts for practicing; handgrip gloves; and even books and podcasts for training tips. When in doubt, ask–they may have something they need or need to replace! Just a little thought can go a long way, and help improve their game.
Question: What do you get a sports fan that has everything?
Answer: Sports fans, whether baseball or football or soccer or any sport, don't always need equipment. Books, even music playlists for concentration and relaxation, as well as gift cards to their favorite stores are good options. Framing photos of the best moments of their favorites teams also make for some of the best-personalized gifts.
Final Thoughts
Finding the best gifts for baseball players and fans alike can be a fun and rewarding process. If you don't see anything else that catches your eye, you can also buy baseball apparel or gift them a card to their favorite sporting goods store. For apparel, I recommend New Balance and UnderArmour.