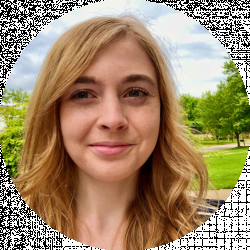 Latest posts by Erin Jamieson
(see all)
Modern gift ideas for an iron anniversary can feel elusive, but there's still an inspiration.
Modern Family actress True Blood actor Sofia Vergara and husband JoeManganiello just celebrated their iron anniversary in June 2020 in a heartfelt, if subdued way: a kiss, shared to social media. With a message of love and hope, followers and fans were pleased to see that, six years later, the celebrity couple's marriage was just going strong.
While the couple didn't share more, the sentiment was clear: though lesser known than even bigger anniversaries, an iron anniversary is worth celebrating, both by spending time together and with meaningful gifts.
Whether you're looking for a husband or wife, or if you're a close friend or family member, count this as your easy guide to finding the best gift to celebrate an iron anniversary. I'll also include a few iron anniversary gift idea options sorted for gifts by activity.
Best Iron-Themed Iron Anniversary Gifts [6th Wedding Anniversary]

This category includes my favorite 6th anniversary gift ideas that take the theme of iron and run with it.
Whether you're shopping for a 6 year anniversary gift for a married couple, husband, or wife, all of these special occasion gifts are not only made out of iron, but they also make for great gifts, from eccentric to thoughtful and everything in between. You certainly don't have to buy iron for an anniversary gift, but it's a memorable touch for a unique gift milestone.
6th Anniversary Gift: My Picks
Iron Infinity Symbol Wall Decor: The infinity symbol, in some ways, is about as romantic as you can get for a symbol of love. A nod to lasting vows, companionship, and love no matter the circumstances, this stylishly crafted iron symbol will look at home in any contemporary home and can be customized with two names. Buy here for $69-$189.

Iron Infinity Symbol Wall Decor | Etsy
Beautiful personalized metal infinity sign! Making the perfect wedding, housewarming, or engagement gift.
Check Price
We earn a commission if you click this link and make a purchase at no additional cost to you.
Engraved Iron Serving Bowl: The iron bowl is such a modern and perfect gift that would look amazing at home in contemporary, post-modern, and even rustic or industrial kitchens, and comes with custom engraving. Plus, it's bound to last–just like the marriage being celebrated. Buy on Etsy for $59-$79.

Engraved Iron Serving Bowl | Etsy
6th-anniversary iron bowl. A perfect gift for everyone on their sixth anniversary! If you like there is a possibility to engrave the bowl with a text of your own choosing.
Check Price
We earn a commission if you click this link and make a purchase at no additional cost to you.
Iron Wedding Ring Dish: In the same non-fuss style, this little dish is perfect for holding wedding or anniversary rings and marking an iron anniversary, with messages of hope, faith, love, and anniversary date. Buy Here on Etsy.

Iron Wedding Ring Dish | Etsy
Beautiful, personalized, forged iron wedding ring dish! This handmade dish will be a unique way of keeping your rings safely.
Check Price
We earn a commission if you click this link and make a purchase at no additional cost to you.
Custom Cast Iron Skillet: This skillet is made to last, and will be a reminder of a very special occasion – the iron anniversary on a regular basis. I love that it's specific to the anniversary theme, personal, and practical. Pricing starts at $115; Buy Here.
Iron Anniversary Gifts for a Husband
Gifts for a husband are already challenging to brainstorm ideas for, and that's all the more true for something like an important anniversary. With more than a half-decade of marriage in, an iron anniversary is a perfect time to surprise a husband with something a bit special–but still practical. My best gift ideas are ones that feel special but still have a use.
My Picks for 6th Wedding Anniversary Gifts
Custom Engraved Wallet: A custom leather wallet is one of my favorite gift ideas for a husband who's hard to buy for. Customization elevates this gift for an iron anniversary: consider printing his name and a small message or the date of your anniversary. Every day, he'll see the message and be reminded of six years together. To add a bit to the gift, slip in a gift card to his favorite restaurant, sports bar, or store, along with a personalized gift note. Buy on Etsy for $22.99

Personalized Docking Station: Another one of my favorite gifts for a husband on an iron anniversary is a docking station–but not just any docking station. A docking station is a way to give him his own space, and a custom one shows you had him in mind. Not only that, but, along with a custom engraving, you can add pictures of the two of you together, and even sneak in a new smartphone or tablet if you're looking to spend a bit more. Buy on Etsy for $61.50.


Lucky to Be Together Penny Art: This unique take on a plaque feels both modern and classic and wouldn't look out of place for a home office space. Beautiful hardwood features a penny by each family member's name; you could also customize just to include you and your partner. Swap out birth dates to the date of your wedding anniversary. Buy on Uncommon Goods for $115.
Classic Pocket Watch: I'm aware that most of us rely on our smartphones to keep track of time, but a pocket watch has a simple timeless feel worthy of an iron anniversary. Decorative, but still useful and great for a husband who loves anything classic or even is into history, you can even buy one that allows you to add a personal engraving and slip a little note in its box. I love this Charles Hubert Pocket Watch because you can also add a small photo. Buy Here for $148.50

Custom Engraved Silver Dual Opening Pocket Watch Mechanical | Etsy
This polished silver Charles Hubert pocket watch has a skeleton dial style that allows you to see the intricate mechanical workings inside. The dial has a white chapter ring, with black hands and Roman numerals, and is covered with a scratch-resistant crystal lens.
Check Price
We earn a commission if you click this link and make a purchase at no additional cost to you.
Custom Compass: If your husband loves camping, traveling, or just likes the idea of it, I highly recommend a compass as an anniversary of wedding gift. Not only is this a gift idea with a classic feel, but it'll be memorable enough to mark a special iron anniversary. This brass compass has a vintage appeal, styled after the 18th-century British manufacturer Stanley London. You have the option for a custom engraving inside. Buy on Etsy for $36-$48.

Art of Shaving Gift Sets: It may not be the most traditional anniversary gift, but this wonderful gift is not only undeniably practical but is in the top tier for shaving experiences, and gives your husband some time for himself (which is important in marriage!). Quality construction, ingredients, timeless design, and he won't want to go back to his old razor. Slip in a note and a favorite snack or drink. Shop here; prices vary.

Experience The Perfect Shave | The Art of Shaving
The Art of Shaving offers elegant hand-crafted razors & shaving accessories for men. Their unrivaled products will elevate shaving from an act to an art.
Check Price
We earn a commission if you click this link and make a purchase at no additional cost to you.
Best Iron Anniversary Gifts for a Wife
Iron anniversary gift ideas for a wife can be as tricky as shopping for a husband. The best iron anniversary gifts are special enough to recognize six years of marriage, but, once again, I like gifts that also have a practical, more everyday use side to them as well. These are my favorite 6th wedding anniversary gift ideas for a wife on an iron anniversary if you aren't sure what else to get.
My Picks for Jewelry Wedding Anniversary Gift Ideas
Precious Jewelry: You'd be hard-pressed to find a list of gift ideas for any anniversary for a wife without iron jewelry on the list. In some ways this is not my favorite idea, just because it's expected–but customize it and think a bit outside of the box and it could be the best idea for some. While many love diamonds, you may want to consider using her birthstone instead of a necklace.
Birthstones in a way are more personalized and more versatile for everyday wear. If you opt for a bracelet, see if you can order one with a customized engraving with the date of your sixth anniversary. For classic diamonds, shop these top twenty anniversary gifts from Blue Nile. For charms and engraved bracelets, shop Pagoda.

MyGift Jewelry Tree | Amazon
Hanging your earrings, bracelets and necklace on the branches of this antique tree tower for easy access and a beautiful presentation. A sorrow bird guards your precious jewelries in the nest as intently as she'd protect her eggs.
Buy at Amazon.com
We earn a commission if you click this link and make a purchase at no additional cost to you.
11/29/2023 11:36 am GMT
Want something to compliment your iron gift? I love this elegant but updated bronze jewelry tree; buy on Amazon.

A New Take on Flowers: A dozen red roses have long been a symbol of romantic love, but for an iron anniversary, I argue you want something more memorable for your wife. If your wife isn't too into flowers but you still like the idea, you could opt for something as offbeat as a fruit bouquet from Edible Arrangements' Anniversary Collection (if you do so, I recommend pairing with a note and gift card).
You could also gift a wife these incredible Pure Eternity Roses–they come with a heavy price point, but they can last for a full year and come with a special box. Shop Eternity Roses here.
Spa at Home: While some spas are opening up, right now is as good of a time as you ever to show just how much your wife means to you–and part of that is giving her some time to herself and some self-care. I love this Stress Relief Aromatherapy Kit, complete with essential oils, mineral bath salts, soy candles, facial pillows, and even some relaxing music. Buy on Etsy here.
Stress Relief aromatherapy home spa kit | Etsy
An at-home spa can provide a much needed mental health refresh. Gift her this Our eco-friendly, organic, unisex Stress Relief home spa kit / spa gift set.
Check Price
We earn a commission if you click this link and make a purchase at no additional cost to you.
Loungewear: Sometimes the best iron gift is a gift of rest. I love the idea of gifts that give your wife encouragement to relax in comfort. Consider a luxury robe like this one from Saks Fifth Avenue, or a more budget-friendly but still high-quality robe from Williams Sonoma. Add a pair of comfy Ugg slippers or classic L.L. Bean moccasin slippers.

UGG Women's Coquette Chestnut Slipper | Amazon
Take your self-care seriously with this slipper. As soft as it is versatile, the Coquette features our soft sheepskin and a lightweight sole that travels both indoors and out with ease.
Buy at Amazon
We earn a commission if you click this link and make a purchase at no additional cost to you.
11/30/2023 08:18 am GMT
Her Favorites Basket: Perhaps my favorite gift idea for a wife on her iron anniversary, this iron gift does require a lot of thought and planning. Start with a basket–you can go as simple as this Potterybarn Savannah Basket and add a ribbon to decorate. Then, fill it with six items that either includes her favorites (music, snack, book, etc) or one for each year of marriage. Finish with a note explaining each item; if you want a special touch, opt for gorgeous stationery. Shop Crane Stationery here.
Best Iron Anniversary Gift for a Couple
If you're buying for a married couple, I recommend you go one of a few ways–you can either opt for a classic romantic gift, celebrating their marriage, or you can opt for gifts by activity. By adding gifts by activity, you can give presents that are specific to what they enjoy doing together. I like this not only because it shows you know the couple, but also gives them an excuse to spend more time together!
My Picks
Throw Blanket: A blanket is a great gift for any couple because chances are it'll be used. I love the idea of a cozy blanket with the couple's wedding anniversary, like this tastefully embroidered throw from Personalized Creations, which costs well under one hundred dollars. Buy Here.
Anniversary Journal: Assuming you know the couple well, this is an excellent gift, especially coming from family. Get together to collect photos and memories celebrating the couple's marriage. You can make it personal to an iron anniversary with a custom print, notes, and dividing the journal by six, with a section for each year. I love this anniversary journal for its timeless style and elegance. Buy on Uncommon Goods; prices vary.
Camping and Backpacking Set: For the couple who loves outdoor activities, camping and backpacking gear (or upgrading what they have) is also a great opportunity for them to spend time together, even during this uncertain time. Start with a sturdy North Face backpack, add an outdoor camping set (like this cookware set from Amazon), and sneak in a gift certificate to their favorite outdoor store. You can even add Road Trip USA, a guide for different trips around the country.


JACKBAGGIO New Aluminum Camping Pot Cookware Sets | Amazon
This is great outdoor camping helper, It includes all the kits you need in the kitchen, including pots, forks, spoons, camp stoves, so you don't have to worry about cooking or eating during long outdoor vacations.
Buy at Amazon
We earn a commission if you click this link and make a purchase at no additional cost to you.
Food and Wine Clubs: While not anniversary specific, food and wine clubs are perfect for the couple looking to celebrate without venturing too far out. My favorite clubs provide quality customer service, and, of course, delicious food and wine and even candy or gourmet chocolate. Consider Lake Champlain Chocolate Club (including chocolate covered strawberries), Cheese of the Month Club, and Wine of the Month Club.
Movie Gift Box: Couples can celebrate the 6th wedding anniversary by sharing their love of film. Help them stay in if they can't go out, by starting with this fun, Hollywood themed Movie Snack Gift Box, then add their favorite movies, cards to streaming services, and a personal note. You can also do the same thing for music lovers, keeping the same idea but trading for music subscriptions and posters or printouts. Well, if that's not a perfect 6th wedding anniversary gift, I don't know what is.
FAQs About Iron Anniversary Gifts
What is a good gift for a 6th wedding anniversary?
A 6th wedding anniversary marks the iron anniversary, so some will opt to take the theme literally and buy a gift made out of iron. However many are not aware even of what an iron anniversary is and will opt for classic romantic gifts and gifts that couples can share.
What is a traditional 6 year anniversary gift?
The traditional gift for a 6 year, or iron wedding anniversary, would be iron and sugar, though in the last many years wood has also been used.
How can I find unique anniversary gifts?
Finding unique anniversary gifts can seem challenging, especially if you're shopping go to stores that also have wedding gifts, like Macy's. You can find unique gifts either by shopping individual creators, local stores, or crafting some ideas of your own. And remember: the best anniversary gifts aren't complete without a personal note.
What is the sixth wedding anniversary symbol?
In the United States, iron is the sixth wedding anniversary sign, meant to symbolize both the strength of the relationship and as well wish for luck for the future. When wood is substituted for iron, it has a similar meaning, with the emphasis on strength of a relationship and the adding connotation of wisdom from years together (and years to come).
Final Thoughts on Ideal 6th Anniversary Gifts
While anniversaries are often most celebrated in five and ten year increments most loudly, the 6 th wedding anniversary is a time for celebration. An iron anniversary shows that a couple's love and commitment is still strong–and it happens to be a great time to appreciate that. Whether you're shopping for a husband, wife, or couple in your life, there's no shortage of 6th anniversary gift ideas.
Need perfect gift ideas for an older couple celebrating their anniversary beyond the 6th anniversary? Check out our guide for Best Anniversary Gifts for Parents at Every Milestone.