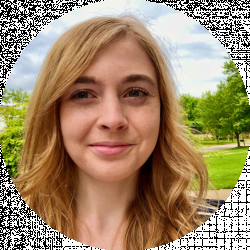 Latest posts by Erin Jamieson
(see all)
Eagle Scouts is the most prestigious rank a Boy Scout can achieve, so it seems natural that as a mom or a dad, you may want to find the best Eagle Scout gifts to honor that scouting achievement. But many not only don't know much about Eagle Scouts but also simply don't know where to start when it comes to looking for the best gifts one should get after the ceremony and congratulatory letter.
Yet even shopping for gifts for new Eagle Scout members has come under question.
In a 2013 article published on Bryan on Scouting , a blog and news hub for Boy Scout Leaders, there was a question as to whether Eagle Scouts should have gifts associated with the honor at all. Apparently, many scout leader individuals and parents were concerned that giving gifts was not appropriate.
The consensus?
While an Eagle scout gift is not an expectation after the ceremony, they are appreciated by any boy or girl. Reaching a rank of that honor, Bryan Wendall explains, is a meaningful event, and giving gifts is a way to celebrate the hard work and dedication that went into becoming an Eagle Scout.
Of course, there are still some that disagree, which includes Susan S. who wrote on a Facebook post that one should refer to the code of honor, which emphasizes loyalty and that "[t]he only gifts expected is your presence. "Still, it seems that today gifting by most standards is acceptable in the way it would be for celebrating other accomplishments, such as creative and athletic endeavors.
The key? Finding a good gift idea that is appropriate for the occasion. But that can be a challenge, especially if you are not a scouter and don't know much about Eagle Scouts. In this article, we'll discuss the ins and outs of buying gifts for Eagle Scouts, then recommend the best Eagle Scout gifts in a number of categories to make sure you have a wide selection of options, and at different price points.
What is Eagle Scouts? 
Maybe you have someone in Eagle Scouts and honestly, aren't versed on what exactly Eagle Scouts is. Eagle Scouts is the highest rank within the Boy Scouts of America. If that doesn't sound prestigious enough, consider this: under seven percent of all Boy Scouts are able to achieve the Eagle Scout rank.
In order to become an Eagle Scout, one is subjected to a long review process. The review process will be based on a submitted application, complete with the following requirements:
Eighteen hours of service within a year
Be an active member of a Life Scout for at least six months prior, which serves in one of these roles:
Scout troup: This actually encompasses many different roles, including different levels of patrol leader; librarian; historian; scribe; webmaster; outdoor ethics guide; chaplain aide; Order of the Arrow representative; den chief and instructor.
Venturing crew: This includes the positions of president, vice president, secretary, treasurer, historian, guide, chaplain aide, webmaster, and outdoor guide.
Sea Scout ship: Purser, yeoman, storekeeper, boatswain, boatswain's mate, crew leader, media specialist, specialist, den chief, or chaplain aide.
Lone Scout: This is a bit more flexible, as it allows for leadership in school, church, and community.
A demonstration and statement of the Scout Spirit, which encompasses values of service, leadership, and faith.
Applicants are also required to include references who can attest to character and adherence to these values. Recommenders include religious leaders, guardians, teachers, and employers
21 total merit badges (ten above the requirements for Life Scout), which includes merit badge for First Aid; Citizenship in the Community; Citizenship in the Nation; Citizenship in the World; Communication; Cooking; Personal Fitness; Emergency Preparedness or Lifesaving; Environmental Science or Sustainability; Personal Management, Swimming, Hiking or Cycling; Camping; and Family Life. There are also additional rules as to which badges can or cannot be combined for credit.
Successful completion of a an Eagleproject/proposal benefiting an organization outside of Boy Scouts of America
Participation in a ScoutMaster Conference as a Life Scout
As you can see, becoming an Eagle Scout is a difficult process, even after you've become a Life Scout (a Life Scout is the fifth of sixth rankings within the Boy Scouts).
What are the fundamental values within the Eagle Scouts?

The values of the Eagle Scouts encompass leadership, worth ethic, faith, and dedication. They can be more or less summed up in the official motto:
"On my honor, I will do my best to do my duty to God and my country and to obey the Scout Law; To help other people at all times; To keep myself physically strong, mentally awake, and morally straight."
In what ways can Eagle Scouts make such a positive impact on one's life? 
Even if you discount the skills and experiences you learn through the Eagle Scouts, there are other reasons why Eagle Scouts may help someone towards a bright future.
A boost for college admissions. Though there is no direct data to tie successful college admissions with Eagle Scout participation, it's a way to show a level of commitment, leadership, engagement, and service.
Possibility for additional scholarships. Independent scholarships, including some offered through Unigo, are offered for Eagle Scouts.
Potential boost for job applications.
The potential head starts in the military. In fact, branches of the U.S. Military allow former Eagle Scouts to begin at a higher level rank.
How does knowing all of this impact what gifts I should provide?
By understanding the general requirements and mission of the Eagle Scouts, you'll be more apt to understand what gifts are most appropriate.
In this way, we want gifts that reflect those same values and perhaps are also reflective of the service accomplished. Rather than traditional birthday gifts for teens or boys, we're looking for gifts that are symbolically meaningful, true to the Eagle Scout mission, and will last for a while. If you don't want to visit a scout shop in order to find the perfect gift, here are some of my favorite choices that will definitely put a smile on some young man.
What are the best Eagle Scout gifts?

Now let's take a look at the best gifts for Eagle Scouts. These gifts will be divided into different categories and may be less conventional than your typical gift list. You may not find computer games on this list, but what you will find are gifts that are representative, respectful, and will be appreciated and remembered for some time to come, so let's find that unique gift.
Gifts for navigation
Navigation gifts, both practical and symbolic, are a perfect match for all of the outdoor challenges Eagle Scouts will face. From camping to hiking to exploring or even fishing, these are some of the best gifts to celebrate the beginning of a new journey, and past accomplishments.
CMMG Official US Military Tritium Lensatic Compass: For the mature and astute Eagle Scout who may even one day consider joining the military (or even just pursuing serious hiking and outdoor sports) comes this military approved compass, which is waterproof and comes with a carrying case and a Tritium Lensatic Compass Box. It's also sand and shockproof weighs just three and a half ounces and features a Copper Induction Damping System. It retails at one hundred to eighty-five dollars but is built to last.

CMMG Official US Military Tritium Lensatic Compass | Amazon
With each compass, you carry the added assurance of Tritium-based, self-powered lighting that needs no "recharging." To put it simply: When it comes to performance and accuracy, Cammenga leaves all other compasses behind.
Buy at Amazon.com
We earn a commission if you click this link and make a purchase at no additional cost to you.
12/01/2023 09:59 am GMT
Coleman Pocket Compass: If you have a modest budget, consider this pocket compass which is priced under ten dollars but ranks at number six under bestsellers for boat compasses on Amazon. While it's not as durable, it'll do the trick for a beginning compass and features quick readings, a glow in the dark pointer, a snap lid and attachment to hang onto belt loops or backpacks.

Coleman Pocket Compass | Amazon
Quicker accuracy with liquid-filled design Easy-turn needle sits on jeweled bearing. Made of tough, impact-resistant materials. Features eight directional reference points, Glow-in-the-dark pointer, Snap lid protects the face in transport.
Buy at Amazon.com
We earn a commission if you click this link and make a purchase at no additional cost to you.
11/30/2023 10:02 pm GMT
Classic Compact Compass by Dalvey: Looking for a compromise between the previous two? Retailing at fifty-five dollars, this is an elegant pocket watch featuring both modern and timeless design that can include a personal engraving, is made of durable stainless steel, and comes with a guarantee. The compact design makes it user and travel-friendly.

ANTIQUECOLLECTION Brass Dalvey Compass Pirate | Amazon
A beautiful Solid Brass Nautical Directional Pocket Compass. This functioning brass face pocket compass with polished brass finish has a spring loaded protective cover that opens easily. Gift it to your kids as a learning tool or use it to navigate while hiking or camping.
Buy at Amazon.com
We earn a commission if you click this link and make a purchase at no additional cost to you.
Gifts for reading/ books

Maybe books aren't the first thing on your mind when it comes to the best Eagle Scout gifts, but in their downtime, these can inspire, pursue them to take on new adventures, and remember the values instilled through Eagle Scouts.
Epic Hikes of the World (Lonely Planet): This gorgeously illustrated book inspires with hiking and stories of adventures around the world, showcasing fifty hiking trails across thirty countries. Every section is categorized by continent, features illustrated maps, and detailed experiences in trails as diverse as jungle trails, marathon hikes, and mountain hikes, for around twenty-five dollars for hardcover.

Epic Hikes of the World | Amazon
With tales of 50 trekking routes across the world, from New Zealand to Peru, and 200 ideas for great hikes, Lonely Planet's Epic Hikes of the World will inspire a lifetime of memorable walking.
Buy at Amazon.com
We earn a commission if you click this link and make a purchase at no additional cost to you.
11/30/2023 07:02 am GMT
Dare to Soar: A Gift, and a Challenge to the Eagle Scout | Amazon
This book commends the Eagle Scout on their accomplishment while challenging the new Eagle Scout to go on to be all they can be. To take the lessons learned along the Eagle Trail to another level, and to live a life of accomplishment.
Buy at Amazon.com
We earn a commission if you click this link and make a purchase at no additional cost to you.
12/01/2023 07:53 am GMT
The U.S. Navy SEAL Survival Handbook: Learn the Survival Techniques and Strategies of America's Elite Warriors: This book details survival strategies and tricks from some of the most disciplined in our nation, sure to enlighten and inspire budding Eagle Scouts. Aimed towards outdoor enthusiasts, the glossy, illustrated book includes advice from navigation, camping, and coping with the most difficult conditions. Guides include, but are not limited to: making tools, finding water and food; constructing shelter; sea survival tips, and more. Retails at eighteen dollars for paperback; also available on Kindle.

The U.S. Navy SEAL Survival Handbook | Amazon
Whether in a temperate, tropical, arctic, or subarctic region, they might find themselves alone in a remote area with little or no personal gear. From basic camp craft and navigation to fear management and strategies for coping with any type of disaster, it is an essential resource for all outdoorspeople.
Buy at Amazon.com
We earn a commission if you click this link and make a purchase at no additional cost to you.
11/30/2023 07:19 am GMT
Practical outdoor gifts

No matter the activity, Eagle Scouts spend a good deal of time outdoors, around campfires etc. dealing with various weather conditions and navigating both daylight and after dark. These gifts may be practical, but they'll be greatly appreciated and will go a long way in helping support their journey as an Eagle Scout.
Eagle Scout Explorer Swiss Army Knife: From the Swiss Army Knife Shop, is this invaluable pocket knife designed with Eagle Scouts in mind. Featuring the Eagle Scout logo on the body, it's also officially licensed by the Boy Scouts of America. Features include two blade sizes; a can opener; three screwdrivers; bottle opener; wire stripper; scissors; magnifying glass; corkscrew; hook; toothpick; tweezers; and a king ring. There's even an option for custom engraving and the knife weighs just three and a half ounces, with a cost of around fifty to sixty dollars.
Eagle Scout 20 oz Stainless Steel Vacuum Insulated Tumbler with Sure Grip: This best selling stainless steel Tumblr is actually from Etsy. It can hold up to twenty ounces of both hot and cold beverages and maintains temperatures for several hours. Tumblr is also highly customizable, with the ability to add a scout name, troop number, rank, date, and even something else if desired, running at thirty-two to thirty-four dollars.

Lost Valley Camping Hammock | Bundle: This bundle by Oak Creek Outdoor Supply comes with a mosquito net, tree straps, steel carabiners, lines, a drawstring bag, a tear-resistant parachute, hammock, and together weighs a mere four pounds. Durable lightweight and practical, the bundle costs under fifty-five dollars.

Oak Creek Lost Valley Camping Hammock | Amazon
Bundle Includes Mosquito Net, Rain Fly, Tree Straps, Compression Sack. Weighs Four Pounds, Perfect for Camping. Lightweight Nylon Single Hammock.
Buy at Amazon
We earn a commission if you click this link and make a purchase at no additional cost to you.
11/30/2023 02:02 am GMT
American Red Cross FR1 Emergency Weather Radio with Smartphone Charger: This quality radio will come in handy in case of inclement weather and even includes a smartphone charger. There's little chance you'll run out of battery: this radio can run on a rechargeable battery; hand crank, or DC input. Depending on the model, this portable emergency radio starts at twenty dollars and goes up to around forty dollars.

L.L.Bean 45-Day Camp Lantern: Assuming they don't already have one or theirs is unreliable, this outdoor lantern by L.L. Bean is meant to have an exceptional battery life and light emission by using circular COB LEDs. Three modes include high, low and candle flicker, plus it's water-resistant; available for thirty dollars.

Lanterns - Outdoor Equipment | L.L.Bean
Find the best Lanterns at L.L.Bean. Our high quality null Flashlights, Headlamps and Lanterns are thoughtfully designed and built to last season after season.
Check Price
We earn a commission if you click this link and make a purchase at no additional cost to you.
Gifts to remember

Unlike the previous categories, these gifts are more meant to commemorate and celebrate. If you want to make a celebratory statement, and maybe if you feel they already have almost everything they already need.
Custom Personalized Eagle Scout Quilt with Scout Oath and Eagle Scout Ranks: This is a beautiful gift that will make a lasting impact and is highly personal. The four hundred dollar cost covers a 58×72 inch quilt and completely customizable, featuring name, troop, and date. You can select from cotton, fleece, or flannel backing. The Eagle Scout logo is in the center, and there's also a Fleur de Lis pattern.
Eagle Scout Quilt Blanket: Priced at one hundred dollars, or fifty dollars on sale, the quilt is made from one hundred percent poly-cotton; is shrink and stain-resistant, and comes in multiple sizes.
Personalized Eagle Scout Compass on Scout Oath Wood Plaque: Celebrate the minute you walk into a study or room with this personally crafted plaque, a great way to display Eagle Scout membership. The plaque is made of solid maple wood, complete with an antique pocket compass and an engraved American Eagle. When you order, you can also add a name, date, and rank. Based in North Carolina, the plaque has over five hundred customer reviews and costs eighty-five dollars.

The Boy Scouts of America® Rings • Eagle Scout Ring: Think of this the way you would a class ring. The ring comes with the official Eagle Scout logo and red, white and blue colors; customization options include adding a name year. Rings cost two hundred dollars and normally are ready in four to six weeks.
Brown Genuine Leather Wallet (Religious): This leather wallet features an Eagle and related Bible verse on the front and will be a constant reminder of accomplishment, but also encouragement. It's made out of real leather, has two billfolds, and three slots; retailing at twenty-five dollars, or fifteen dollars on sale.

Christian Art Gifts Genuine Leather Wallet for Men | Amazon
A pocketful of wisdom. A great way to carry God's words all the time, this Christian wallet will spur faith each time it's taken out. With a reference from Jeremiah 29:11 on the front cover, this leather wallet will serve as a constant reminder and assurance that God is at work.
Buy at Amazon.com
We earn a commission if you click this link and make a purchase at no additional cost to you.
11/30/2023 01:02 am GMT

FAQs About Eagle Scouts
How do you prove you are an Eagle Scout?
If you have lost your medal or certificate, another way to prove that you are an Eagle Scout is by going on the official site of the BSA and purchase a certificate with your credentials.
How do I get a copy of my Eagle Scout certificate?
If you have lost your Eagle Scout certificate, you can contact the BSA's Eagle Scout Service www.nesa.org, and directly request a new copy.
How much money should I spend on Eagle Scout gift?
If you are planning on purchasig gift cards, anywhere between $25-$40 would be the appropriate way to congratulate this accomplishment to someone dear to you, whereas, if a close family member is getting their certificate soon, you can even spend more on purchasing something more personal.
Recommended Reads: