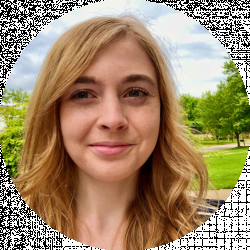 Latest posts by Erin Jamieson
(see all)
Doctors have always been everyday heroes, but 2020 and this new year has made that only more clear– and it's also one of the best times to show our appreciation with meaningful gifts.
From working in COVID units in hospitals to supporting vaccination programs and more, doctors are working around the clock to save lives and give us hope for a safer, brighter future. But it's not just doctors working directly beside COVID patients that are making an impact.
The rise of telemedicine has been coming for a while– and this year I, and so many others, realized just how important it's become.
In July 2020, Medical Economies compiled four national statistics showing telemedicine as a solution to backed-up appointments, and transportation struggles, or other reasons (the pandemic) why patients may need care but can't also come in.
Among the telling signs: telemedicine may hit a value of over $186 billion dollars by 2026, while there are also signs that doctors are able to reach a wider group of patients than with traditional options alone.
With innovation, hard work, and even risking their own lives–from nationally to across the world with programs like Doctors Across Borders-doctors really are working, day in and day out, to save lives.
My Uncle worked as a primary care physician full time for most of my life, and, even now, as he works part-time, I think about him, and all the doctors that deserve not just a gift, but a special gift this year.
Consider this your guide to the best gifts for doctors in 2021, no matter your budget. I'll break down the best gifts by category, including easy buy options, from online retailers like Amazon and Etsy, so you can shop from the comfort and safety of your home.
How do I find the best gifts for doctors?
I get it– finding the perfect gift for a doctor can be challenging. Either it feels like they already have everything, or you simply aren't sure what would be useful. I recommend starting with purpose: is this a graduation gift, or are you celebrating their birthday?
Breaking down gifts by milestone is helpful, but so is considering what they need. Think about replacing, or adding some flare to their everyday attire.
Finally, it's important to keep in mind that, of course, doctors are people too. While it's great to get doctor-themed gifts, it can also be nice to give them a chance to relax or get their energy back up. After all, being a doctor can be exhausting– even without a pandemic.
Best Graduation Gifts for Doctors
Graduation gifts for doctors commend all their hard work and dedication to studying their way through medical school. A good graduation gift for doctors is personalized, memorable, and showcases all that they've accomplished. And nowhere is there a better time than this year to tout new doctors coming into the field.
Custom Doctor Bobblehead from Bobbleheadsme
Bobbleheadsme.com offers custom bobblehead dolls for just about everything you can imagine, from wedding gifts to fashion, family, and even hobbies like bobblehead gifts for music lovers. While there are countless places you can pick up a bobblehead, these aren't just any bobbleheads, offering an impressive level of customization.
With the doctor's bobblehead, you can upload a digital photo of the doctor you're gifting. From there, you designate complexion (which includes 10 shades), eye color (6 options), hair color (15 options, including bald), posture, and doll height.
This is best for a new graduate with a sense of humor but is well made enough they can use it to make their space their own for years to come. With additional options like the ability to add tattoos, glasses, logos, and more, this isn't your typical bobblehead. Buy Here.
While this personalized gift works for any doctor, I especially love it as a graduation gift. Stunning yet deceptively simple in design, this 3D crystal sculpture fits on any desk space and looks professional but still unique. You can add any name and their field of expertise in beautiful engraving.
The model offers a 3D symbol and is two and a quarter inches square. It comes with a sleek black box for great presentation and doubles as a paperweight. That's a useful gift even if they graduated a while ago. Buy Here.

Personalized Desk Accessories & Gifts | Personalizationmall
Easily create unique desk accessories that feature names, monograms, funny or inspirational quotes, graphics, photos and other custom details. Many options to choose from at Personalizationmall.com.
Check Price
We earn a commission if you click this link and make a purchase at no additional cost to you.
Medical School Graduation Tray
This personalized tray is one of my favorite options for the best-sophisticated gifts for a doctor's graduation. Stylish and timeless in style, this tray is both useful and personal and will look at home anywhere.
Made out of leather, it's made by hand in San Francisco and includes a laser engraving of the doctor's name, plus a custom emblem of your choice. The large set allows a character limit of 110, while the smaller set limits that to 40.
You can also buy these well-designed trays as a set. I like the square shape, which can be used to hold essentials like cell phones, keys, cards, and more. You'll also get a guarantee against any mistakes or issues with the product. Buy Here.
Ollie and Hank Doctor Print
While I love both the doctor bobblehead doll and the medical graduation tray, I also know some of us have a smaller budget– but still want to give a meaningful gift. This gift, which comes in at under fifteen dollars (minus the frame) is a great option.
Ollie and Hank present a fully customizable, stylized print. Select from a feminine or masculine frame (including a curvy option), hair and skin tones, and even scrub color. Other options include adding the graduation date and school and a personal message. I also love that you can order digital or shipped prints.
Digital prints come in four sizes, and the shipped prints are on heavyweight paper, packaged in a protective seal. While you'll need to buy your own frame if you want one, this clever and beautifully designed personalized print is a great doctor graduation gift. Buy Here.
This doctor-themed graduation gift from Amazon is great for a doctor you may not know as well, or if you just need an extra gift. Priced at just around twenty-five dollars, it's a practical but still fun gift that they can use at work, home, or, of course, on the go.
The features include double-walled insulation to keep beverages cool or hot for longer, combined with food-grade stainless steel that won't rust and a break-resistant tumbler. The travel mug is also entirely BPA-free and spill-resistant. While you can't personalize it, I like the humor and overall design. Buy Here.

Doctor Coffee Mug | Amazon
Can be used for everything from wine to coffee and tea juice. Made from 18/8 food grade stainless steel, this tumbler is unbreakable, rust resistant, doesn't transfer flavor.
Buy at Amazon.com
We earn a commission if you click this link and make a purchase at no additional cost to you.
Best Gift Baskets for Doctors
What a thank you gift for a doctor, but feel they already have everything? Gift baskets are one of the best gifts for busy doctors, supplying them with everything they need or even just surprising them.
These gift baskets help them relax, revive, inspire, and keep their own health up. Even better? Give baskets offer variety and are a unique alternative gift idea to something like a certificate– with no extra shopping on your part required.
One challenge I come across is when I'm looking for a gift that feels unique and personal– this gift package fits the bill. Offered on Etsy, I love this gift basket for a doctor as a show of thank you's or appreciation for all they do. This handmade gift is customizable and a great way to help doctors relax.
The handmade package comes with a 4 oz vegan soy candle in the scent of your choice, a succulent in a ceramic pot, and a personalized card featuring a medical theme. Optional add ons include travel soap, lip balm, a pen, and a 'no contact' key chain. Buy Here.

Care Package for Doctor | Etsy
This is a handmade, affordable, memorable, and adorable gift for every occasion. You will receive what you see in the first picture.
Check Price
We earn a commission if you click this link and make a purchase at no additional cost to you.
Technically, this gift basket is intended for someone who's sick– but the medical theme, soothing and useful items, and clever packaging makes it perfect as a doctor gift basket as a thank you or for a birthday gift.
Especially comforting for cold weather seasons or when they need their own TLC to keep their health and energy up, this generous gift basket comes in an on-theme deluxe or grande set.
The deluxe includes soup, snickerdoodle cookies, butterscotch candy, bonbons, cracker rounds, a prescription bottle cookie, soothing lemon and ginger tea, and a word search book. The upgraded version includes soup, snickerdoodle cookies, honey sticks, a cranberry health mix, Tuscan herb crackers, salted popcorn, a decorated cookie, tea, a word search book, a color set, and a lip balm. Buy Here.

This gift basket from Walmart was designed with healthcare professionals in mind and is a great pick-me-up during or after a long day. The bundle is well presented, with a rustic-inspired exterior that even can double as decor. Included in this generous basket are ways to treat themselves and get a much-needed energy boost.
The gift baskets include a ceramic mug, a gourmet nut mix, biscotti, coffee-flavored candies, specialty coffee, and cappuccino and coffee mixes, plys caramel macchiato chocolate. It's overall a delightful mix of coffee-inspired flavors, with enough variety for a doctor and their partner. Buy Here.

Healthcare Hero Gift Basket | Amazon
Healthcare workers will appreciate the creativity and thoughtfulness of this unique gift basket just for them. With a practical mug and decadent goodies, this gift has everything a person on the run needs.
Buy at Amazon.com
We earn a commission if you click this link and make a purchase at no additional cost to you.
Best Practical Gifts for Doctors
Maybe you're shopping for a doctor who doesn't have everything they need or could use a little sprucing up. These are my favorite gift ideas that are practical for use on a daily basis, but still thoughtful. Practical gifts can go a long way, and they'll have a lasting impact in a way some more silly gifts may not.
Embroidered Lab Coats by Medelita
Nothing is more iconic, or useful, for many doctors than a traditional lab coat. But this lab coat makes for a personalized and beautiful gift that'll be practical for years to come. Available for men and women, you'll have countless options for length and cut, including slim classic fits.
Performance fabric is perfect for the hectic day in a doctor's life, with a flattering and sleek construction. Other features include premium stretch so that the coat will move with them, and stain-resistant material.
With the option to add personalized embroidery, these lab coats are one of the best gifts for doctors, either if you have a larger budget, or even as a group gift. Buy Here.
Engraved and Personalized Stethoscopes
Stethoscopes are one of the most important accessories for a doctor, but they can also make for a great gift. These stethoscopes by AllHeart feature custom engraving on the head and tube. Add monograms, your own personal message, and browse through a selection of different fonts.
Featured brands include, but are not limited to: 3M, Littmann, MDF, and Welch Allyn. There's no shortage of colors, either – select from classics like black or navy blue, or venture into less traditional hues, like burgundy, lemon-lime, and even rainbow.
You can even select different colors for the head and tube, making for customization at its finest, and, of course, an undeniably practical gift for doctors. Shop Here.
While I don't recommend this as a gift for every doctor, if you know the doctor well, and they're on their feet all day, proper footwear can make a world of difference. Orthopedics and orthopedic shoes can greatly reduce the level of pressure on their feet and joints.
If you don't feel comfortable buying something for them, you can also opt for a gift certificate or credit towards a purchase. While not perhaps the most exciting gift, for most doctors, this is a must– and may be among the most appreciated gifts in the long run.
Consider a brand like Dr. Comfort, designed for professions like doctors who are on their feet and go all day. There are several different options, and even solutions for health concerns. Buy Here.
This handmade nightstand from Etsy can really be used on any desk space to keep a busy doctor's life more organized. Featuring a medical emblem and classic design, this docky station is constructed out of eco-friendly wood and doesn't take up too much space.
Doctors will appreciate a safe place to place their smartphone and keys. You can make the design more personal with your own engraving and even an optional picture engraving of your choice. Painted and polished, this handmade docking station may be one of the best reasonably priced but practical gifts for a doctor. Buy Here.

Personalized Doctor Nightstand Organizer | Etsy
Docking station made from the eco-friendly wood will become a fantastic present for holidays and any other events. It is compact but very spacious at the same time.
Check Price
We earn a commission if you click this link and make a purchase at no additional cost to you.
Best Gifts for Doctors Who Have Everything
If you've come to this category, chances are that you're a little stumped as to what to give the doctor on your list. These gift ideas are slightly less personal but are a great way to thank doctors, providing much-needed me time and will be welcome after a long day seeing patients.
Looking for a quirky nod to their profession that's not too on the nose? This card game is perfect for hosting parties and is quick and easy to learn, making it a great gift for a doctor with a sense of humor. The premise is that players are enrolled in a clinical trial.
It's a twist on a word guessing game, with fast-paced play, a humorous package, and competition, perfect for entertaining. This unique card game includes 50 red pill cards, 50 blue pill cards, 100 trial cards, and instructions. Buy Here.

Gift Certificates and Cards
Of course, not all gifts need to be directly related to their profession. Consider gift certificates that will ease their hectic lifestyle, or help doctors treat themselves a little, too. I recommend picking out their favorite restaurants or even gift certificates to medical supply stores or for formal wear.
Make it more personal by adding a doctor-themed mug with engraving, and fill it with their favorite card candies, teas, or coffee. Of course, a personalized note also goes a long way.
Doctor Mug | Etsy
Check out our doctor mug selection for the very best in unique or custom, handmade pieces from Etsy's mugs shops.
Check Price
We earn a commission if you click this link and make a purchase at no additional cost to you.
Frequently Asked Questions
Question: Can you buy your doctor a gift?
Answer: If you aren't buying for a friend or relative, but instead considering buying your own personal doctor a gift, it's a little tricky. The American Medical Association requires that doctors cannot be influenced by a gift from a patient.
Employer policies vary, as will the doctor's own policy. Your safest bet is to ask first, and stick to very small gifts– when in doubt, even a thank you note can be a great way to show your appreciation.
Question: What do you give a med school graduate?
Answer: A med school graduate deserves every right to celebrate this fantastic milestone in their life, but you may want to help them first with the basics. Consider gifting or group gifting towards stethoscopes, lab coats, quality shoes, dress pants, and an advanced smartphone if they don't already have one.
Best Gifts for Doctors: Final Thoughts
Gifting a doctor can be challenging, but at the end of the day, the most important things to consider are that they are practically neat, and gifts personalized for them will go a long way. From expected gifts like stethoscopes to unique baskets and everything in between, you're on your way to the best gifts for the doctor in your life.
Looking for someone still studying to become a doctor? Here are the best gifts for medical students.