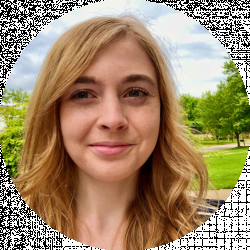 Latest posts by Erin Jamieson
(see all)
Even during ordinary times, a 34th birthday, and coming up with ideas for it, can be challenging. Past the pivotal milestone of 30, for many, 34 marks a time for making more progress or even changes in career, family, and work life.
These gift ideas help them celebrate their 34th birthday with confidence with clothing staples that'll last them for a while; helpful gifts for self-care and relaxation; decor for their office, and a few inspirational reads.
Clothing & Accessory Gifts
These clothing and accessory gifts are perfect for both men and women on their 34th birthday, Most 34-year-olds already have some basics covered, but the mid-'30s is the ideal time to revamp clothing and accessories to suit careers and bring in some staples that they'll wear again and again.
Here are my most favorite clothing and accessories gifts for their 34th and the years to come.
Dress Coats
No matter the climate, a coat can spruce up their look for a more professional take and can be practical for combatting rain, wind, and other weather. I love a trench coat or professional coat for a look at the office, but also something they can wear to weekend events.
A mid-range priced trench coat from J Crew makes a beautiful and classic statement and is perfect for in-between weather, but can also be layered with scarves and sweaters when the temperature plummets. A light khaki color is a true staple, and it comes in regular and petite sizes 00 to 24. Buy Here.
At under $100, this is a great value trench coat for men looking to spruce up their outerwear. Available in traditional stone color, in sizes XXS to XXL, it features a striking notched collar; belted waist; double breast; and a classic fit. Buy Here.
For winter and colder months, this tailored fit topcoat is stylish, affordable, and a great gift they'll enjoy for their 34th birthday and beyond.
Available in classic colors like Cambridge Grey, Black, Camel, and Navy, they'll keep warm with a wool blend a three-button notch design. The pockets are great for warming up hands and the overall style is traditional but not too old fashioned. Buy Here.

Old Navy Long Soft-Brushed Peacoat for Women
This is a gorgeous dress coat for women at an incredible price. Available online only, this Old Navy pea coat features a spread collar and notched lapel, with a six-button front, pockets, and taffeta lining so you can move easily. The exterior features an acrylic, polyester, and wool blend in black and rich brown.
Suits/ Blazers
Suits are a great 34th birthday gift, but you don't have to spend hundreds or thousands of dollars. My gift ideas are surprisingly value-friendly and still serve as staples they'll love, whether you're gifting a professor or someone in marketing.
This women's blazer comes in at $100, making it a great gift to split if you have a more modest budget. A classic fit, available in regular, tall, and petite sizes, and in navy or black, I love the versatility of the suit jacket, from office to night out.
Made with care in Italy, it features flexible and washable fabric for comfort and easy care. A peak lapel pairs with three-button cuffs on the sleeves for an elegant look. Buy Here.

A real steal, this budget-friendly set features a crisp white color and pairs perfectly with New York and Company fitted dress pants. The jacket features a modern and eye-catching split layer design that manages to feel more artistic and modern while still staying classic, and works from office to night in the town. Buy Here.
A stylish suit jacket that comes in at just over $110, this is a classic staple they'll love for their 34th birthday to wear to work. The slim fit is flattering on most and features a classic blue hue.
The lined single-breasted jacket, features a classic lapel; felt lining under the collar; and fitted waist. It's most recommended to pair it with a white dress shirt. Buy Here.

On sale as of this writing, this blazer turns the idea of a suit into a more modern and slightly more casual but still professional staple, perfect for celebrating a man's 34th birthday.
Available in sizes XS to XXL and in black, navy blue, and charcoal, this eye-catching blazer has a more generous but still flattering slim fit, with notch lapels; a two-button front; and pockets. Made out of polyester and spandex blend, it'll also be more comfortable for jobs that require more activity. Buy Here.

Accessories
From wallets and billfolds to watches, bracelets, and even sunglasses, these are great gifts to complete their wardrobe when the 34-year-old your shopping for seems to have everything. I love them also as gifts to express a little bit of personality while staying practical and professional.
Fossil offers a classic billfold at a reasonable price, featuring a leather exterior, and a polyester interior for easy care. It includes 1 bill compartment; 2 side pockets; and 6 slots for credit cards–enough space for most 30 something's without too much temptation to add unnecessary items. Buy Here.
This stylish women's wallet is at once classic and updated, featuring beautiful leather and enough storage space for the busy woman on the go. A slim tab enclosure; slightly waxed finish; and collar stud closure updates a traditional look.
It's also sourced from a tannery promoted to sustainability. Buy Here. (Looking for a vegan alternative? I recommend Banana Republic's Croc Baguette Shoulder Bag/ Wallet)
This Fossil Men's watch comes in under $100 and offers a modern, minimalist look that will look great with dress pants and even jeans.
Highly recommended by customers, the watch features a balance of vintage and modern appeal with a slim wrist and a classic brown color. It's also water-resistant for up to 50M in case they get caught up in the rain, and can be customized if you visit or contact a Fossil store. Buy Here.

Looking for a gift for a women's 34th birthday for under $50? I love this option from Anne Klein. The exceptionally affordable dress watch features a mineral crystal lens; a gold-tone bangle with adjustable links; and a mother-of-pearl design. It's also water-resistant for up to 100 ft. Buy Here.

Looking for a bracelet for her 34th birthday that's under $50? This is a classic gift, and one of my favorite ideas. Simple but elegant in the best way, a delicate sterling silver chain is accompanied by a lobster claw clasp and rhodium-plated beads. Buy Here.

Perfect as a 34th birthday gift for all genders, these unisex sunglasses feature a slightly oversized frame, flat lenses, and triangle notches. Adjustable nose pads add to the comfort and more custom fit, with a polarized lens for less glare, available in everything from black to gold, pink, and smoky hues. Buy Here.

Skin Care, Bath, and Relaxation Gifts
Skincare and bath sets are perfect gifts–for men and women–on their 34th birthday. Part self-care, part keeping up with a busy professional and/or family life, these gifts will help them look and feel their best and last a while. Plus, these are great gifts for people with anxiety.
The Art of Shaving is a wonderful store dedicated to premium men's shaving products with a classic appeal and exceptional quality.
I love this as a starter kit, though you can certainly shop all their sets. It comes in at under $50 and is among their most popular gift sets, featuring classic sandalwood scent with quality ingredients. The kit comes with shaving cream, a durable brush, and tips for more precise shaving, in a classic box. Buy Here.

Clinique Super Skin Care Set
I can personally attest that Clinique not only offers quality ingredients but products that truly feel and look exquisite. This skincare set is an affordable option and great for a 34th birthday gift for women really wanting to pay extra attention to their skin as they hit their mid-30s.
The set includes three best-selling formulas for normal, dry, combination, and oily skin, including makeup remover; rinse-off formula to reduce fine lines; and a moisture surge hydrator for all daycare. Everything is free of parabens, fragrance, and phthalates, suited for skin even as sensitive as mine.
Why won't let them sing in the shower? This Bluetooth speaker is a great way for them to get revved up before work or wind down in the evening, featuring a waterproof speaker that syncs with Bluetooth on any device. At full charge, it can play for up to 6 hours. Buy Here.

Sure, they probably already have towels–but if they're making a big move, into a new home, or maybe their towels are pretty standard, this actually makes a great gift. Brooklinen towels feel luxurious and feature 100 percent Turkish cotton, with a twist construction and truly plush, spa-quality comfort. Pair with Brooklinen cozy slippers or even some lotions for a nice gift. Buy Here.
Gifts for the Home and Office
From home to office, to back home again–or maybe they're even working remotely. Whether you're looking for gifts for a mechanical engineer, an artist, or even stay at home parent, a 34th birthday is a great time to spruce up their space with comforting warm drinks and a bit of decor so it feels a bit more like their own.
And personalizing and adding a bit of relaxation can even help them feel more optimistic and stay productive.
Coffee and Tea Machines
You have many gift options for coffee and tea, for a 34-year-old who's always busy, opt for convenience with quality. Nix the flimsy options of flavorless instant coffee and give them a coffee and tea maker that strikes a balance between convenience and quality.
For gourmet coffee, and truly the best coffee I've had from a machine, I recommend Nespresso, with its line of machines that produce signature coffee with a layer of crema.

For a more affordable option, Keurig offers both single and multi-serve coffee and tea machines. Pair with pods for both and even some of their favorite snacks they can bring on the go that pair with their morning cup, like Signature Biscotti.

Desk Decor
Help them decorate their home or at the work office with something that feels personal but still professional. I love modern ideas for a 34th birthday, like a tabletop fountain; glass and wooden planters; a handmade top office desk wood organizer; a customized and rustic desk name plate; and a steampunk-inspired bookend. Buy all these unique gift ideas on Etsy at the links provided.





You can also pair it with a great desk chair, wall decor, and even a basket filled with must-have supplies.
Must-Read Books
A book can really help reset a stressed or worried mind. These books are my favorite book options for the 34-year-old who's looking for guidance as they face a potential crossroads in terms of their careers, relationships, and more.
From the author of the bestselling book, Wild, comes this book full of spirit and wisdom for a 34th birthday. Described by the New York Times Book Review as "wise and compassionate," Strayed balances humor with insight for everything from loss, love, managing bills, and finding the courage to follow your dreams. Buy Here.

Chances are you've at least heard of this classic. First published in 1975, it's been consistently revised and updated, and this 2020 version is a fantastic gift for a 34th birthday.
One of the bestselling nonfiction books ever, it's part career guide, part job hunting advice and helps guide towards not just a job, but a fulfilling career. Topics include salary negotiations; fitting a personal life in, and growing in confidence. The new edition includes additional resources and indexes. Buy Here.

This isn't just a gift for writers or literature lovers. Poetry can truly be a relaxing and meaningful way to connect, and, at 34, many will appreciate it more than they might have when they were younger. If you aren't sure where to start, this collection, curated by the talented Claudia Rankine, is a good place.
This collection features some of the most notable poets of the 21st century, including Joshua Clover, Stacy Dorris, Mark Levin, Susan Wheeler, and many others.
The introduction provides context helpful for reading and understanding, and each chapter provides an in-depth look at the poet. I love that it also comes with a CD of the poets reading their own work, making for a more accessible and immersive experience. Buy Here.

I slipped in a historical fiction that will appeal to men and women alike, for an unexpected 34th birthday gift. Not only is connecting with history important for a deeper understanding of our current world, but this book features an emotional and compelling narrative.
Set during World War I, the story is based in a small town in South Carolina and has a hint of spirituality too. Buy Here.

All Things Bright and Strange | Amazon
Markert's latest supernatural novel is captivating from the beginning. Readers of Frank Peretti and Ted Dekker will love Markert's newest release.
Buy at Amazon.com
We earn a commission if you click this link and make a purchase at no additional cost to you.
10/05/2022 03:56 am GMT
FAQs
Question: What can I do for my 34th birthday?
Answer: For a 34th birthday, consider now safe but celebratory options. For a gift for a beer lover or wine lover, consider ordering wine or even a subscription and having an in-person or virtual party with a playlist of their favorite songs. Other ideas include outdoor activities, like hiking, followed by a special dinner, and maybe a movie in.
Question: How do you celebrate your birthday in your 30's?
Answer: When you're in your 30s, you can celebrate your birthday in ways that are personalized to you. When it's safe again, consider escape rooms, karaoke, outdoor activities, a day trip out, shopping, and drinks.
For now, you can celebrate your 30s at home with time with family and friends, and pursuing your favorite things to do, like a hobby, seeing a new movie, or even just relaxing with a spa day in.
Final Thoughts
Celebrating the 34th birthday with meaningful gifts is the best way to do so. If you don't feel they need the staples I mentioned, other ideas include streaming services; subscriptions for food or wine; daily journals and planners; and even gift cards to their favorite stores. Above all, make their 34th birthday feel special as they are with a personalized card.
Read More: