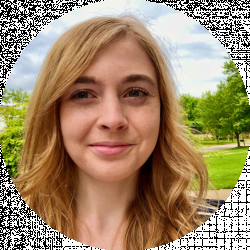 Latest posts by Erin Jamieson
(see all)
My uncle is a mechanical engineer, and I'll be honest: in past years I used to struggle with coming up with gift ideas for him, let alone the best gifts for mechanical engineers.
Yet now is one of the best times to give a gift to the mechanical engineer in your life, as a way to show appreciation. Mechanical engineering has always been important, and this year, mechanical engineers at MIT slowed the spread of COVID by designing affordable ventilators, personal protection equipment, especially for at-risk communities.
If nothing else, living during a pandemic has taught me how important it is to recognize all the hard work and dedication everyone has given, from mechanical engineers to doctors to busy parents helping their kids learn remotely.
In this guide, I've done some digging to tell you my picks for the best gifts for a mechanical engineer, with plenty of ideas, no matter your budget.
Subscriptions and Memberships
Journal subscriptions are the perfect gift for a professional-looking not only to expand their knowledge but also to stay in touch with the mechanical engineering community. For the latest in research, news, and updates, a subscription can be a great gift year-round.
American Society of Mechanical Engineers
The American Society of Mechanical Engineers has a number of perks with its membership. This includes access to the digital version of Mechanical Engineering, the ASME official publication; access to Mc-Graw Hill's Access Engineering, an online reference tool; daily news via ASME SmartBrief; a career center; and even discounts on conferences, other courses, and other journals. Learn more about membership benefits here.
Popular Mechanics
Looking for a more casual lighthearted subscription? I love this magazine as a gift for a mechanical engineer. While aimed more towards a consumer base, this magazine covers hand-on projects and reviews, but also the latest in tech and science. You'll get the latest news about new gadgets, engineering technology, and aviation.
You can purchase digital access for $4/ month (or $40 for the whole year), and add a print subscription for an additional $30/ year. Purchase a Subscription Here.
Innovation & Tech Today
Innovation & Tech Today is a popular magazine that's well produced and up to date with the latest not just in tech, but how technology, engineering, and entertainment collide.
While so many gifts for mechanical engineers are rather a niche, what I love about this gift idea is that it'll appeal to other people close to them, and their interests without it feeling too much like work. Colorful, inviting pages and a great gift idea overall, digital subscriptions are free, but I'd go with a digital and print subscription, priced at around $19.95/ year. Buy a Subscription Here.
Software and Video Games
From professional software to help mechanical engineers in their everyday lives, to video games that'll likely pique their interest, these are some of the best gift ideas for engineers who seem always glued to their computers.
Software
There are a few problems if you're thinking about giving software as a gift. For one, it can be difficult to know what they need.
Even more, though, many software options for mechanical engineers are simply prohibitive in how expensive they are–some well-known programs can cost several thousand dollars!
Alibre is a good solution, priced at just $150, or an extra $30 with an add on. This provides basic 3D and 2D modeling and import/ export capabilities. While basic compared with other options, it's a solid program for tinkering. Buy Alibre Here.
Video Games
Just because mechanical engineers work hard doesn't mean they can't have fun, too! I actually love video games as one of my top gift ideas for mechanical engineers-while, not a direct fit, building and design games should appeal to their interests, while still giving them a break from work.
SimCity Games
SimCity, unfortunately, had an end to its popularity with a controversial 2013 launch to what many felt was a downgraded version of the series they'd loved.
That said, you can still purchase other games in this classic series, and while older, they are a classic for a reason, Planning, designing, and managing your own city is truly immersive, and there are countless games for Mac, PC, and even mobile devices. Most are available on Origin and many even include different architectural styles. Buy SimCity Games Here
Planet Coaster
Planet Coaster allows you to create and manage roller coaster parks–and share your creations if you want. This laid back game is available on Steam for computers or on the console.
Despite the cartoony graphics, even professional mechanical engineers with a bit of humor will enjoy the intuitive design options, and endless possibilities of building a park from the ground up–plus it's great for mechanical engineers wanting to play something with their family. DLC add ons include a magnificent rides collection; international designs; vintage ideas, and more. Buy Planet Coaster Here.
Design Gadgets
Is the mechanical engineer you're trying to find a gift for a tech geek at heart? I love these two gadgets that combine 3D design, innovation, and versatility. Plus they are both practical and fun and available for easy purchase on Amazon.
Suited for mechanical engineers of all ages–even as gifts for college students— this tablet weighs in at just 0.84 pounds and is compatible with Mac, Windows, iOS, and Android devices.
A no-fuss, sleek design allows you to sketch and design to your heart's desires, compatible with any paper. An app offering pencils, felt tips, and an airbrush allows you to embellish designs, and the graphic tablet mode syncs with programs like Adobe Suite and free editing tools like Gimp. Regularly listed for around $149.99 with free shipping. Buy Here.

iskn The Slate 2+ Pencil & Paper Graphic Tablet | Amazon
Draw with your own pencils and pens thanks to the removable ring that gives digital superpowers. Use any kind of paper to draw with the Slate, even a sketchpad (up to 0. 27 in. ).
Buy at Amazon.com
We earn a commission if you click this link and make a purchase at no additional cost to you.
12/01/2023 08:13 am GMT
This 3D doodler is a great gift idea for a mechanical engineer–but nearly anyone can join in the fun; it could even work as a gift for teens considering going into engineering or design.
You'll get a 3D Doodler Create; Pen; stencil book and refills. New dual-drive technology makes this more durable than older models, while the app extends design techniques and capabilities. Highly rated and easy to use, it's also non-toxic and comes with a warranty. Retails at around $79.99 regular price; Buy Here.

Books
There are countless books for mechanical engineers–but if you want the best gift ideas, steer away from any that feel too much like a textbook (not to mention that engineering textbooks are notoriously expensive; I know from the few courses my older brother took!).
Instead, look to reading material that combines engineering with entertainment. And keep in mind format: not all, but many could be available as an ebook or a standard hard copy.
This book recommendation is actually designed for children–making it a fun companion gift for the mechanical engineer who may want to share their love of the field with kids.
This clever and whimsical illustrated book is surprisingly packed with information, but all presented in an engaging way. I love that it includes build and design activities and separate sections not only for mechanical engineering, but also for aerospace, robotics, energy/ alternative energy, and materials engineering.
With a game board and model airplane, it's engineering fun for a whole young family. Retails for around $12.99; Buy Here.
Engineer Academy | Fat Brain Toys
A bright future requires bright engineers - Do you have what it takes to answer the call?Explore levers, pulleys, wheels, gears, and engines as a Mechanical Engineer. Learn about airflow, jet engines, and rocketry as an Aerospace Engineer.
Check Price
We earn a commission if you click this link and make a purchase at no additional cost to you.
Part coffee-table book, part reference, this illustrated book comes with over 500 different descriptions of devices and mechanisms such as trains, steam engines, presses, and more.
I also love that it sprinkles in history, by taking readers through the Industrial Revolution to see how far engineering has come. Plus, an index allows you to find what you're looking for quickly. Retails for around $9.99 on Amazon. Buy Here.

f
This book combines innovation, history, and narrative, plus 100 full-color pages showcasing the amazing advancements in engineering and architecture from ancient times through the current century.
Going deeper than some books, readers will have access to original designs and blueprints, sketches, photography, and compelling biographies of the designers and engineers behind them. Retails for around $41.24 hardcover or around $26.99 paperback. Buy Here.

Podcasts
Sometimes we all need something to listen and relax to–I love listening to the commentary, from political to historical and in my own personal interests.
But podcast subscriptions are an especially great gift idea for the ever on the go mechanical engineer. Plus, it's a way for mechanical engineers to stay up to date in their field and stay entertained, no matter how hectic their schedules are.
Engineering IRL
Engineering IRL features 20-minute episodes explaining engineering concepts and how they affect us in daily life, making this pick perhaps best suited for students or those very early in their careers. Question and answer sessions; problem-solving techniques and more make this an accessible pick. Subscribe on Spotify, Apple, or PodBean.
Engineering Heroes
Engineering Heroes podcast is a great gift for the mechanical engineer looking for inspiration, encouragement, and perhaps those in need of a reminder of just how important the work they do is.
Episodes and interviews are as short as a few minutes to some just shy of an hour, though must run 20-30 minutes. The main is on how current engineers, the challenges they face, and the obstacles they have overcome. Subscriptions are available on Spotify, TuneIn, and iTunes.
Engineering Home Decor & Clothing
Spruce up a home or office with some mechanical engineering-themed home decor. Maybe this doesn't normally top your list for gift ideas, but personalizing an office or home office can give them motivation when facing a daunting task and add a bit of personality. These are some of my favorite ideas.
Humorous Mugs
Pair their favorite hot beverages and some treats for the office with a mechanical engineering mug. My favorites, from Etsy, are all affordable, handcrafted, and will feel like a unique gift, whether you just want a small gift or are adding it on with a book or subscription. Shop my choices Here, Here, Here, Here, and Here.

Mechanical Engineer Gift Mug | Etsy
This is the perfect gift for any coffee or tea drinker. The design is printed on both sides.
Check Price
We earn a commission if you click this link and make a purchase at no additional cost to you.

Funny Mechanical Engineer Coffee Mug Novelty Gag | Etsy
Don't sweat over the right gifts! This mug is beautiful as it is durable; a great gift to give a loved one. Mechanical engineer Coffee Mug makes for elegant gifts that speaks of a person's uniqueness.
Check Price
We earn a commission if you click this link and make a purchase at no additional cost to you.



Wall Decor
Great for the office and at home, these creative posters showcase a love for the profession while making the space feel personal. My favorites include these sketches for office decor; a lifesize engineering poster for recent graduates; a custom street sign; and especially this personalized gift set.


Mechanical Engineer Graduation Gift Card | Etsy
This Mechanical Engineer Definition Quote Print is perfect as a wall art decor or a lovely desk gift for home or office. The Decor has a minimalist and modern design.
Check Price
We earn a commission if you click this link and make a purchase at no additional cost to you.

Mechanical Engineer Custom Street Sign | Etsy
This will make the perfect piece for any Mechanical Engineer cool decor piece. Made of premium aluminum it will stand the test of time.
Check Price
We earn a commission if you click this link and make a purchase at no additional cost to you.

Personalized Mechanical Engineer Decor | Etsy
This cool personalized Mechanical Engineer poster with related patents and a vintage Philadelphia map makes a good gift to a Mechanical Engineer.
Check Price
We earn a commission if you click this link and make a purchase at no additional cost to you.
Clothing
You won't find wear to work clothing, but just a little something to wear can double both as clothing and decor for a room, for mechanical engineers of any age and gender. A funny engineering t-shirt, ironic engineering ties; and even offbeat mechanical engineering socks are all unique statements if you want a gift out of the ordinary.

Mechanical Engineer Ties | Zazzle
Surprise Your Loved Ones With Our Personalized Gifts. Shop for customizable Mechanical Engineer ties is easy on Zazzle. Browse through our thousands of designs or design your own necktie.
Check Price
We earn a commission if you click this link and make a purchase at no additional cost to you.

Mechanical Engineering Gear Crew Socks | Amazon
They are elastic and comfortable make it suitable for your feet, no slip down crew dress socks. Socks Are The Perfect Choice.Calf High Socks Are The Ideal Complement To Your Favorite Shorts.
Buy at Amazon.com
We earn a commission if you click this link and make a purchase at no additional cost to you.
11/30/2023 10:19 pm GMT
Handy Tools
While not the most entertaining on my list, sometimes you really do need a practical gift, and these toolsets are a way to help out. These gifts can be paired with a personal note and a gift card for music, dining, or something else they enjoy to give them an extra touch.
This toolset by sharper image is not stunning in presentation and great for those of all skill levels. Chrome vanadium steel is both durable and rust-resistant and carefully protected in an aluminum case, which includes wheels for mechanical engineers on the go.
The 186 piece set features four removable trays and essentials like screwdrivers, hex keys, pliers, metric wrenches, a hammer, and countless other must-haves for the tinkering engineer. Retails for around $179.99. Buy on Sharper Image.

186-Piece Vanadium Tool Set | SharperImage
This collection is ideal for beginners and experts, whether you already have tools or need an extra set. And the chrome vanadium steel is super tough -- stronger and more rust resistant than carbon steel.
Check Price
We earn a commission if you click this link and make a purchase at no additional cost to you.
This stunning gift set features different lead types with hardness indicators; dual-action advances and a well-controlled metallic grip.
Perfect for drafting, you'll also get templates that will please engineers and architects alike. Hi-Polymer Lead takes away the need to constantly sharpen, and it comes highly rated, with 86 percent of customers awarding this set a 5 out of 5-star rating. Retails for around $36.12; Buy Here

Perfect for brainstorming, designing, or just having tools handy, I love this gift both for work and at home–and it's also helpful for college students working towards their degree.
This affordable but handy set comes equipped with a 20 piece precision geometry set including compasses, sharpeners, a roller pen, plot pen, and must-have accessories. Aluminum alloys provide comfortable durability, while a handy carrying pouch keeps everything organized. Retails for around $22.71. Buy Here.

Drawing Tools & Kits 20Pc Geometry Kit | Amazon
Combinations compass set for solid and plane.Which satisfies all the demanding requirements expected by professional users of a high-grade drafting instrument. The metal compass geometry also comprises high-quality accessories for perfect drafting results.
Buy at Amazon.com
We earn a commission if you click this link and make a purchase at no additional cost to you.
11/30/2023 11:28 pm GMT
FAQs
Question: What things do mechanical engineers build?
Answer: Mechanical engineers focus both on power-driven machines and everyday machines. The most common projects mechanical engineers are tasked with include elevators, generation, combustion engines, escalators, refrigerators, air conditioners, and more. The best gifts for them, however, depend on gifts by age, experience level, and gifts by hobby.
Question: Are mechanical engineers in demand?
Answer: Maybe you yourself have considered going into mechanical engineering, or are inspired by someone close to you. While demanding in terms of getting a degree, the career outlook is generally fairly optimistic. Pre-pandemic, the demand for mechanical engineering was expected to grow by about 9 percent through 2026. While some things may have changed, it's likely that the demand will remain high.
Question: What does every engineer need?
Answer: Every engineer needs a degree of confidence, ability in mathematics and decision making, problem-solving, and creative thinking. From a gift standpoint, every engineer can use basics like pliers and cables, but also more creative gifts, like 3D Doodlers, or even related games to help them unwind.
Final Thoughts
Finding the best gifts for a mechanical engineer can be a fun challenge. I recommend you think about what they have–and if you do go the more practical route, like a toolset or handy reference book, keep in mind that nearly everyone appreciates a personal note or treat.