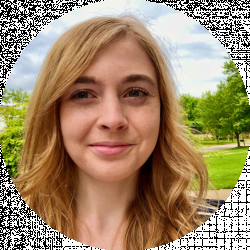 Latest posts by Erin Jamieson
(see all)
Yarns, bags/cases, kits, books, designs, gloves, bobbins/threaders, etc, accessories/jewelry, winders, mats…
Knitting at one point seemed like it was an activity that was fading–but now there's been a resurgence, and along with renewed interest, more options for great gifts for knitters.
Knitters not only have a past time to occupy themselves with right now; they're also making a difference in the face of the global pandemic. A Central Washington state fair recently got an upgrade with colorful yarn letters and figures hanging from its wire fence.
With the word, Juntos, or 'together,' a knitting group from Yakima hoped to provide a message of hope and empowerment, while also providing a social distancing reminder.
Of course, knitters have always had an eye for detail, talent for connecting with others, and truy do provide beautiful gifts–even if just in the art of knitting itself.
In this gift guide, I'll give you the best gifts no matter the age or level of experience the person on your list has with knitting. You'll also get ideas of gifts that are budget friendly and can be bought online.

Knitting Essentials
Why I Love It
Knitting essentials are the perfect gift for not only novice knitters, but regular knitters who are always working on their next project. While these gift ideas may not be the most exciting, they are the most practical–and there are ways to make these knitting essentials feel more personal too.
Select a few of the best knitting essentials, stuff them in a knitting basket, and add a personalized note. Think of this category as add ons you can combine with other great knitting gifts.
My Picks
Best Knitting Scissors
Yes, most knitters will already have scissors. But specialty, high quality scissors are important for precision and comfort. While no specific scissors are required for knitting, my favorite is a simple heavy duty fabric pair of scissors like Mr. Pen.
The Mr. Pen Tailor Scissors won't rust, feature an ergonomic handle for all day comfort, and the blade even comes with a lifetime warranty. 

Best Knitting Yarn Set

What the knitter on your list wants to knit may depend on the project, but one of my favorite gift ideas for any knitter is what's essentially either a starter or a replenishment kit.
Even the most experienced knitters will appreciate having more yarn on hand! My top pick is this generous 24 set of acrylic yarns from Mira Handcrafts.
The yarn set comes with a total of 525 yards of yarn, accompanied with basic crochet hooks, needles, and even Ebooks, all for a low price. I also love the variety of colors.

Best Crochet Hook
There isn't a single best option, but any beginning knitter will need a reliable crochet hook. My favorite option is an ergonomic and versatile crochet hook like this one offered by Tulip (you can also purchase a set of crochet hooks, for different sizes).
What makes this Tulip Etimo Crochet Hook is that it's both easy to easy for beginners and also quality aluminum that's chip resistant. 

Other Essentials
Other essentials that should make your list for gifts, especially for the beginning knitter, include knitting needles, measuring tape, and stitch holders. You can shop for these on Amazon, but I highly recommend a specialty craft store. Shop Jo Ann's knitting needle collection here.
Knitting Storage
Why I Love It
Who hasn't heard of the messy knitter? Even the most fastidious knitters could use some help keeping yarn and supplies together, and these storage options arguably add a touch of decor to their space too! Practical both at home and on the go, these are some of my picks for best gifts for knitters.
My Picks
Best Knitting Basket
A knitting basket is about as classic as a knitting gift as you can get–but before you just buy any knitting basket, I highly recommend one that is durable and also aesthetically pleasing.
My best pick is this gorgeous Amish Wicker Knitting Basket, which is handcrafted in detail and comes with four roomy storage compartments; there are even holes to pull the yarn through.
Best Knitting Caddy
A knitting caddy is a perfect gift for any knitter who wants a place to quickly stash needles as they work on various projects. I love this gift idea for the busy knitter too, who may have to start and stop projects quickly.
My pick? The Couch Arm Knitting Caddy from Uncommon Goods, which keeps your most needed supplies right by your side. The easy strap on attachment features generous accordion pockets. 
Best Knitting Desk Organizer
The desk can easily become cluttered when you knit–I know my crafts can get out of hand. But with a desk organizer, you're gifting the knitter in your life away to stay organized and keep the desk a productive area to work.
My favorite gift is this rotating desk caddy from PB Teen. Stylish but still sophisticated, it technically can be used for classic supplies like pens and pencils, but the slots work well for storing yarn, needles, and even scraps. The rotating feature is perfect for knitters, too.
Best Tote Storage Bag
Sometimes knitters want to take their projects with them, and for that, I love a tote storage bag. A tote storage bag is one of the best gift ideas because you can use it virtually anywhere and it also makes a fashionable statement.
This Collapsible Craft Tote from Wayfair will do the trick and is neutral enough to appeal to all genders. Plenty of pocket storage and a pleasing design overall makes it a winner.
Knitting Machines
Why I Love It
Knitting machines aren't a must for everyone, but for some knitters, they may just be the best gift. Knitting machines can be semi or fully automated. In fact, I recommend knitting machines not for beginning knitters (with one exception) but at least for intermediate ones who are looking to complete larger projects.
Knitting machines take skill, talent, and familiarity, so these are great gift ideas for your ambitious knitters who aren't solely devoted to hand knitting.
My Picks
Best Overall Beginning Knitting Machine
Rest assured there are many excellent knitting machines available, but my pick for best overall or price, quality, and general use is the Addi Express Knitting Machine.  
This affordable machine is a great option for a first knitting machine, equipped with 22 needles, with lightweight rotation, plus instructions online. 

Best Knitting Machine for Kids
Maybe you're looking for a young knitter, or maybe the person on your list wants to share their activity with their kid. If that's the case, this is one knitting machine I can recommend as a gift for beginning knitters.
The Creating for Kids Quick Loom Machine is, of course, not a fully fledged machine but a way to get kids interested and inspired. It comes with the supplies to knit a hat and cozy, easy loom use, and fun pom poms and craft yarn to appeal to the most reluctant. 
Best Weaving Loom Knitting Machine
A weaving loom knitting machine tends to be fairly intuitive to use, cuts back on time, and even production costs. I love the Jamit Smart Weaving Loom for an incredibly budget friendly, but a well-rated gift.
 Perfect for small projects like socks, hats, and little knitted projects, it's a middle ground option that can be used both by adults and older children. A fun quirky design doesn't hurt, either. 

Best Investment Knitting Machine
If the knitter on your list has already used and loved a basic knitting machine, a more expensive one, and one made to last is an excellent idea, even as a group gift.
My pick is the Focket Smart Machine, offering a mid gauge of 150 stitches, offering sturdiness while still being lightweight enough to transport. Latch needles are designed for smooth work, quiet projects, and the machine also comes with a 12-month service option.

Knitting Decor
Why I Love It
Maybe the knitter on your list has their supplies stocked up, an organizer and either already has a knitting machine or isn't interested in one. Challenging as this scenario may seem, it's hard to go wrong with knitting inspired decor.
Whether for the home or a specific knitting room, these gifts are the best ideas for the knitter who wants to show off their hobby with price.
My Picks
Best Knitting Wall Decor Art
Trust me when I say that there are plenty of decor items for knitting, but I especially love wall decor as a statement gift; every time they'll be reminded of you and their love of knitting–and I love the handmade, personal touch to this Knitting Decor Wall Art from Etsy.
This set of 6 posters does require frames, but the vintage appeal, quick turnaround time, and options for customization are hard to beat, especially for the price.
Best Humorous Knitting Decor Gifts
If you're celebrating the birthday, milestone, or just gifting a knitter who has a great sense of humor, I love little decor items that tie in knitting, laughter, and quirkiness we could all use right now. Zazzle offers two of my favorite options, with a ceramic knitting mug and a pillow that will also appeal to comic fans. Buy the pillow here or the mug here.
Best Knitting Plushie
For the young knitter or young at heart, I like this decorative knitted squirrel from Grandin Road. Sure, the knitter on your list may be able to make something themselves–but this has a certain lightheartedness and still timelessness to it. It's molded from hard resin and also doubles as great Fall decor. Buy Here.
Best Rug for Knitters
What better way to make a knitting room feel cozy and complete than with a knitting themed rug? My favorite options actually come from the entire collection of knitting themed rugs from Society 6.
Ranging from design with a nod to chalk drawings to beautiful colored patterns and whimsical themes like knitting baskets and even "knitted" spaghetti, there's something for everyone to love. The rugs are all created by individual artists, which explains the unique charm of the designs. Shop the collection here.
Best Gifts for the Knitter Who Has Everything
Why I Love It
Knitters can really get into their hobby– and that's great! But even if you're looking for a gift by age or by milestone, it can be challenging to figure out what else to give the knitter, especially if they're not interested in decor. So if you've gone through this gift guide and haven't come up with any solutions, here's what I recommend.
My Picks
Tea and Snack Basket
This one requires more work on your part because you likely won't find all of your ideas on one go. But the busy knitter may just appreciate a basket of their favorite goodies.
I recommend things that you can store and have easily at hand, like herbal tea, crackers, shortbread, nuts, and a nice blend of salty and sweet. Add in a coaster, a knitting themed card, and some knitting essentials.
Best Knitting Reading Materials
Reading materials can help knitters either get a start or keep their passion up. For beginning knitters, my favorites include The Big Book of Knitting by Katharina Buss and First Time Knitting by Carri Hammett. Both are great all-around guides to keep around. For intermediate to advanced knitters, I love a subscription for The Knitting Magazine or Vogue Knitting International.

Best Knitting Subscription Box
Subscription boxes are increasingly in popularity as a way to enjoy hobbies and get a surprise every month. For this idea, my top pick is Knit Wise. Knit Wise is delivered to the knitter's door every month, with a nice mix of essential supplies and inspiration for new projects, plus little add ons every month. Shop plans here.
Best Gift Cards for Knitters
Gift cards are, of course, always an option for any occasion, but instead of a Visa gift card, consider a gift card more specific for knitting. My top gift ideas for knitters include Jo Ann's Craft Store; Michael's; Hobby Lobby; and online stores like the Yarn Store.
Frequently Asked Questions
What do you get someone who likes to knit?
If you don't know much about knitting, buying for a knitter can be intimidating though it doesn't have to be. Some of the best gifts for someone who likes to knit include knitting machines, knitting decor, knitting care packages, and even a knitting subscription box service like Southern Skeins.
Where do you buy gifts for knitters?
The good news is that if you're looking for gifts for knitters, you can shop fully online. Amazon offers knitting supplies and machines; specialty craft stores like Hobby Lobby, Michael's, Jo Ann's, and online stores like the Yarn Store are all great options.
What are some good gifts for knitters who have everything?
Knitters that already seemingly have everything can certainly be tricky to buy for. But you can't go wrong with a magazine subscription, a gift card or even some nice decor. And even the most avid knitters can always use additional yarn, so think outside of the box and consider color they may not have. Another option is to shop for unique knitting patterns for future project inspiration.
Are there any gifts I can make for knitters?
If you're inspired by the knitter in your life, there's a chance you may even want to make a gift instead of buying one. You can go a few routes if that's the case: if the knitter has been mentoring you, you may surprise them with how your skills have improved, maybe with a small scarf or some other easy but useful project. You can also stuff an Amish Knitting Basket with handmade coasters and some tea or coffee to keep them comforted while they knit.
Final Thoughts
The best gift ideas for knitters are creative, heartfelt, and personal. You don't have to be into knitting yourself to find some excellent options, from quality knitting machines to essential supplies and even some decor. Whatever gift you decide on, know the best one is one the knitter in your life will use and think of you every time.