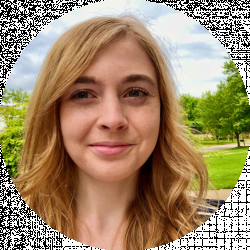 Latest posts by Erin Jamieson
(see all)
The global pandemic has changed lives around the world in countless ways, from economic hardship to soaring rates of depression–which is all the reason why some of the best gift ideas right now center around yoga.
According to the U.S. Census Bureau, an astonishing one-third of Americans are now showing signs of depression and anxiety, and those rates don't show any signs of abating. And while uncertainty, social distancing, and everything related to the pandemic may be a new normal we have to cope with for now, coping mechanisms, like yoga, can help.
Whether you're shopping for someone whos' been a yoga enthusiast for years, or looking for gift ideas to help make this current period of isolation feel a bit better, yoga gifts encourage self-care, healthy exercise and stretching for all ages, and inspire at a time we need it most.
In this guide, I'll give you my top recommendations for the best gifts you can buy, from the yoga enthusiast to the yoga novice, with multiple price points. The best news? Not only are these yoga gifts great for different ages, but they can all be found by shopping online.
Yoga Mats
Why I Love These
Maybe the person on your list is just getting into yoga. If that's the case, a yoga mat is of course the perfect gift to begin with. But even the more advanced yoga enthusiast could benefit from a great yoga mat. I've included mats for beginners and those looking for an upgrade.
My Picks
Best Yoga Mat for Beginners

The BalanceFrom GoYoga All-Purpose Yoga Mat is highly rated, with well over 29,000 reviews. But the reason I love the BalanceFrom yoga mat is it's easy to use and the perfect price point for beginners.
This mat features high-density foam for hard surfaces, as well as moisture-resistant material to prevent slipping. With a carrying strap and the ability to wash off with soap and water, it's also easy to care for.

Best Hot Yoga Mat
If the person on your list is into hot yoga, this is one of the best gifts you can give. The Ugo Rubber Mat features reversible material with anti-slip properties specifically designed for hot yoga.
Double side traction, and special anti-skid grip means that even in the sweatiest sessions the user won't lose their pose.

Best Yoga Mat for Bad Joints (and Knees)
Yoga is generally considered a gentle exercise, but if the person on your list wants to do yoga but suffers from aching joints or bad knees, or even just for older yoga practicers/ seniors, one of the best gifts you can give is a supportive yoga mat.
My favorite is the Gaiam Essentials Premium Yoga Mat. Not only is it budget-friendly at under twenty five dollars, but it also boasts extra-thick, ¼ inch material for additional padding; slip-resistant material; and a carrying strap for easy transport. 

Best All-In-One Yoga Mat

If you're looking for the best gift for someone who only intermittently does yoga, or who's looking to mix in yoga with some HIT training, then I recommend the OYA Fitness Performance Exercise Mat.
What I love about this versatile yoga gift is that it's easy to clean and care for, while featuring specialized anti-slip construction you need for high performance activities.

Yoga Clothes
Why I Love These
While you can do yoga in most fitness wear, yoga specific clothes make for a more comfortable session. Comfortable, breathable material meant to support sweating and stretching is key to making yoga sessions more enjoyable, and it's always appreciated as a gift.
My Picks
Best Yoga Pants for Women Overall
There are so many different options for yoga pants for women, what with the trend of athleisure, so this was a tough one. But my favorite yoga pants as a gift for overall quality and versatility is Lululemon Align Pant.
Made out of specially designed Nulu fabric, these leggings are lightweight, soft, with a flat hidden waistband and high rise fit, perfect for the beginning to the most advanced yoga enthusiasts. Buy Here.
Best Yoga Pants for Men Overall
While there are seemingly endless gift ideas for women and yoga clothes, finding men's yoga pants is a little trickier. But my top idea for men's yoga pants is the CompressionZ Men's Compression Pants.
Technically, these are multipurpose leggings that also work for running, but I love the features: four-way stretch fabric; an added base layer for temperature control; and sweat-wicking fabric for even hot yoga sessions.

Best Yoga BodySuit

Many prefer to do yoga in a tank or sports bra, but a bodysuit is useful and great paired with leotards or tights. Not only are women's yoga bodysuits in mode, but they also are easy to slip on during a hectic day for a quick session in the morning or afternoon; my pick is the Ripple Jumpsuit, which is a more relaxed, comfortable design with bottom cuffs and a comfort waistband. Buy Here.
Yoga Accessories
Why I Love These
If the person on your list already has the basics covered, like a quality yoga mat and leggings, you'll want to make sure they have the best accessories for making yoga sessions a success. Plus, these yoga gift ideas are great if you're on a budget.
My Picks
Best Reusable Water Bottle
Not all yoga studios are open right now, but for those who are going in person–or even if they're doing yoga at home–a quality reusable bottle may just be one of the most useful gifts. My top pick? The Hydrated Yoga Water Bottle by CorkYogis.
Lightweight, aluminum metal is anti-leak and has a secure screw on the lid. The design provides temperature control even for hot yoga sessions. Buy Here.
Best Yoga Balance Ball

Known also as exercise or stability balls, a balance ball is about as useful as a yoga gift accessory as you can get, used to support strength and posture as well as develop core muscles. My top pick for the best yoga balance ball is the TOGU Redondo Ball.
It's a simple, fuss-free and affordable but highly rated yoga balance ball, with foam that can support up to 250 pounds; it's also latex-free and odor-free. 

Best Yoga Blanket
Yoga Blankets, or Mexican blankets, are especially popular for restorative yoga. This is one of my favorite gift ideas because it also happens to be aesthetically pleasing and comforting even outside of yoga.
I like the Falsa Mexican Blanket by the Benevolence LA Store. You can get more top line options, but this price is great, and these are all handwoven in Mexico, with a gorgeous array of colors and soft, recycled materials. 

Best Yoga Socks
Most yoga is performed barefoot, so even though socks may not sound like the most exciting gift idea, it's actually one of the best things you can give.
Not only useful, socks can make sessions more enjoyable. My favorite yoga socks are Gaiam Grippy Yoga Socks, which provide support not only for yoga but also activities like barre, pilates, and ballet. A special grip pattern provides support on the soles, heels, and toes. 

Best Yoga Aerial Swing Set
Aerial swing sets are a great way to gift your yoga loving friend or relative; these sets support the practice of yoga by building strength, improving flexibility, and especially supporting hip and spine health.
Also sometimes known as anti-gravity hammocks, my top pick is a full featured set, like UpCircleSeven Aerial Yoga Swing Set. This swing set features triple stitching along the foam handles for durability and support; parachute fabric, and is made by a company specializing in yoga hammock products.

Best Yoga Bolster
I love a quality yoga bolster for supporting the most challenging yoga positions, but it's important that the bolster of your choice provides proper support.
The Everyday Yoga High Impact Bolster does just that, offering a firm cushion made with a blend of specialty foam and cotton, plus handles and a lightweight design. Buy Here.
Yoga Decor
Why I Love It
If you're shopping for someone who practices yoga, but seemingly has everything, then yoga decor may be the best gift you can give. Even more so than other forms of recreation, yoga does not merely exercise for the body, but integral to many peoples' lives. Bringing the principles of self-reflection, peace and stability to office or home is a great gift idea.

My Picks
Chakra Wall Art
Chakra is a form of spiritual connection in yoga, stemming from both Hinduism and Buddhism, though you don't need to be a follower of either to incorporate the principles of reconnecting with body and mind.
In Chakra Yoga, breathing techniques and specific movements are supposed to guide you through 7 chakras, or energy levels. Even if the person on your list doesn't practice, this Chakra Hanging Wall Art from Etsy exudes calm, peace, and balance. I love that it's hand-painted but also sealed, and has a beautiful design suited for any room. Buy Here.

Crocon Seven Chakra Natural Healing Gemstone Crystal Bonsai Fortune Money Tree
Following along with the Chakra theme is this eye-catching Bonsai tree from Crocon. But unlike a real bonsai tree, no one will have to worry about watering this piece of decor.
The bestseller is constructed with gold wire and an impressive 300 beautifully colored beads, all handmade in India, and even with the option for custom orders. Symbolically, it's said to bring fortune, good wealth and prosperity to the home.

Ceramic Ornament Yoga Pose Figurines
Ideal for desks or even cabinets anywhere in the home, this yoga pose set is not only affordable but simple in its beauty. Depicting different yoga poses, the ceramic set is also a nice centerpiece for showing off your friend or family member's love of yoga. Plus, since it's from Etsy, this set is a little more unique than a typical store buy. Buy Here.
Just Breathe Wall Art
There's something to be said for reminding ourselves to relax, especially during uncertain times. And while yoga itself is a practice meant to soothe and balance your mind, having a visual reminder that also doubles as a beautiful piece of decor is a big win in my book.
I'm especially drawn to this Just Breathe Metal Words from Etsy. Sleek, stylish, and modern but classic, this wall decor is suited for everything from a yoga studio to a bedroom or even front hallway, with easy hang up installation. Buy Here.
YYCH Citronella Candles Outdoor and Indoor, 4.8oz Scented Candles
This beautiful set of candles is a great gift idea, for use either for indoor or outdoor spaces. Spy wax and citronella oil provide a pleasant, clean scent that's meant to calm and refresh. Candles also boast an impressive 25 to 30 hours, all in a pleasantly printed metal tin. 
Dremisland Blue Dream Catcher

A dream catcher that happens to be handmade, affordable, and presents an attractive design, I love this yoga-inspired gift by Dremisland.
Made of metal, wood, feathers, and lace, the dream catcher has a pleasing half moon star, and beaded decor, with the option to easily hang it in any bedroom or even as a piece of calming presence above a work space. Of course, the principal of a dream catcher is to capture negative dreams and support positive energy. Buy Here.

Backflow Incense Burner Waterfall
Also integral to many yoga practices is incensed–but I'd love this as a gift idea regardless because the waterfall design itself exudes tranquility.
The clever waterfall design comes equipped with 120 incense cones, 30 incense sticks in lavender, rose, ocean, jasmine, green tea, sandalwood. The handmade gift also comes with an incense holder, decorative mat, and gift box case–all for an affordable price.

Yoga Extras/ Experiences
Why I Love It
Sometimes the person on your list really does have everything yoga-related or is a woman who wants nothing–or maybe it's the opposite case and they could use some support getting into yoga.
No matter the case gift cards and instructive videos or certificates for yoga experiences are all some of the best gifts you can give, even for the yoga enthusiast, you may not know as well.
My Picks
Yoga Gift Cards
This is a general category but you really can't go wrong with a gift card, whether that's for yoga clothing, decor, accessories or related yoga gifts. While not the most personal option, gift cards are a great general way to show appreciation for the yoga lover in your life, while allowing them to spend on what they really want and need.
I recommend LuLuLemon; Manduka; Alo Yoga; Athleta and Zella for clothing. A Target or Amazon gift card is a great go to for general supplies; for accessories, consider a Yoga Accessories e-gift card.
Yoga Online Courses
Bring the yoga studio home with the gift of online yoga courses. While online courses have become increasingly popular, now it's even more so a great gift to support yoga when some studios may be closed or have restrictiox`ns.
While there are many great options available, I love Yoga Approved for its affordability and wide range of courses, from conscious flow to yoga hit and more. Plus, both short and long courses mean that it's practical for someone with a packed schedule.

Yoga Reading/ Inspiration
Finally, I love the idea of gifting the yoga enthusiasts some reading. While so much of yoga we think of as the physical act and practice, light reading can encourage and nurture. My top gift ideas for this include a subscription to Yoga Journal; a gift card for a bookstore; or selecting one of Barnes and Nobles seven best selling yoga books.
Frequently Asked Questions
What is the best yoga gift for traveling?
If the yoga lover on your list needs to travel, there are several great ideas for when they're on the go. I especially love reusable water bottles, cleaning wipes for mats and other equipment, on the go healthy bars (such as Luna Bars and Lara or Cliff Bars), and more essentials, all put together in something like this Lululemon yoga duffel.
Final Thoughts
Yoga is a practice loved by many, especially at a time like this. These gifts should give you ideas on how to show your appreciation. In a time we could all relax more, these gifts may even inspire you to pick up yoga as one of your activities.