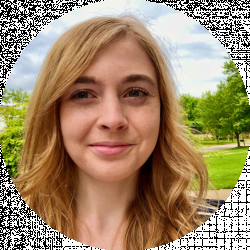 Latest posts by Erin Jamieson
(see all)
Sustainable living was a term coined back in the mid-1950's – but within the past years that interest has skyrocketed, with more and more thinking about how they live and their environmental impact. And that zero waste model continues to appeal, meaning now the time's better than ever for finding the best sustainable gift ideas for all ages.
In fact, as of 2019, data reported in Forbes magazine indicated that 77 percent of Americans and Australians want to live more sustainably. Even more telling, an impressive 93 percent of respondents were concerned about the environment, and this spanned across generations.
The problem? While many would be interested in learning more about sustainability, living in a sustainable way can be difficult–both from lack of knowledge and simply not knowing how to start.
For others, maybe they're already leading a more eco-friendly lifestyle, but need some help supporting their efforts. No matter the case, and whether you're looking for birthday gifts or even gifts for milestones, gifting sustainable friendly ways is a great idea.
Consider this your guide to sustainable gifts, what they entail, and the best gifts you can buy or give in 2021 and beyond.
What is sustainable living?
First, before I get into my suggestions about sustainable gift ideas, it's important to understand what sustainability means.
The problem is that, while the rise in popularity of the term can and arguably has led to environmental activism, it also means that it's become a term companies use without true distinction.
In general, sustainable living refers to leading a lifestyle focused on reducing one's environmental footprint.
Of course, this can mean a lot of things to different people: some people focus on growing their own food, using cars less, or even living in eco-friendly shelters and buying sustainably, Other habits, like reducing water and energy consumption are also common.
What are sustainable gifts?
If you're looking for sustainable gifts, I get how confusing it can be. Typically, sustainable products help promote a healthy investment in the environment and reduce waste as possible. But within this broad category, there are three main types of sustainable gifts: eco-friendly, green, and fair trade.
Examples of sustainable products include reusable bags, sustainably sourced self-care products, and products made out of recycled materials. What qualifies as sustainable is tricky there is no formal definition, so you have to be careful to make sure the gift is really supporting earth-friendly products.
While some gifts are eco-friendly, green, and fair trade, I'll be dividing gifts by category and explain what each designation means. I'll also give you the best gift ideas for each–so you're on your way for the best gifts to support a sustainable lifestyle.
Best Sustainable Gift Ideas: Top Picks
Now I'll give you the best sustainable gift ideas, divided by Fair Trade, Eco Friendly, and Green gifts. While there is overlap, I've divided it into these categories so you can give in a deliberate and authentic way. I'll also include a bonus section for sustainable clothing brands, and be sure to include gifts for different ages, as well as gifts at all price points.
Best Fair Trade Gifts
Fair Trade products are actually arguably held to the most specific standards. Fair Trade refers to products that work towards more sustainability, both in terms of environmental and economic impact. A fair trade designation indicates that the company complies with a network of global producers to promote fair labor practices, sustainable production, and supports often impoverished communities.
For the best Fair Trade gifts, my go-to's include Ten Thousand Villages, Uncommon Goods, and The Little Market.
Ten Thousand Villages Accessories
For truly beautiful and memorable gifts, I recommend Ten Thousand Villages. These fair trade gifts are among my favorites– to this day, I own a scarf and gloves from this store.
Accessory options include scarves, bags, shawls, winter wear, and face masks–all perfect for women looking for a way to spruce up their wardrobe while supporting fair labor practices and sustainable products. Here are some of my favorites.
Calming Rain Earrings
These gorgeous earrings are handmade in Indonesia and are made of Mother of Pearl and sterling silver, for an elegant look that would pair with almost anything.
Mitra Bali artisans make these by hand, and profits go towards gender equality and protecting the natural environment of Bali, as well as small businesses. They retail for just $29.99. Buy Here.
Locomotion Necklace
This stunning and unique necklace features unique, sustainably sourced materials such as brass, jute, cotton thread, tweak, wood, leather, and bone ( a byproduct of local food in India).
Handcrafted with a lobster claw enclosure, this necklace is both bold and classic at once, and a great gift for artists or creative individuals. Handcrafted, you'll be supporting the cluster of Tara Projects in India and initiatives to help local artisans support a sustainable income. Buy Here.
Hummingbird Scarf
Also a great gift for bird lovers, this Fair Trade hummingbird scarf is made with light chiffon fabric, perfect for Spring and Summer. It can be wrapped or worn long and symbolizes hope, with beautiful pastel hues and an exquisite design, handcrafted by Mumbai artisans.
The proceeds go towards supporting independent artisans. Shop around, too, for other designs: Ten Thousand villages features a wide selection of scarves handmade in India and Vietnam, with unique prints and beautiful craftsmanship. Buy Here.
Uncommon Goods Toys and Accessories
Uncommon Goods is always one of my favorite stores for unique gifts, but they also happen to have a collection of Fair Trade products for sustainable gifting. While you can also find duffel bags, robes, and necklaces, I've selected my favorite options– include lawn toys for teenagers or kids, and even a gift for pet lovers.
Upcycled Chindi Dog Mat
Having grown up with dogs, I can attest that a dog mat can be handy, both as an alternative to hunky dog beds and as a way to give Fido someplace to get comfy in any room (and maybe protect your carpet, too).
But this upcycled, Fair Trade dog mat from UncommonGoods goes to the next level for an ornate design bursting with colors that also doubles as a decorative piece for your home. Upcycled fabric straps are woven for a sturdy mat, all by artisans in India. Buy Here.
Handmade Pet House
This handmade pet house may be a bit on the pricey side, but it's a beautiful and durable Fair Trade gift idea for pet lovers. Made by, and supporting, women artisans in Ghana, the pet house is suited for both cats and small dogs like Beagles and Boston Terriers. Local wheatgrass is made brilliant with organic dyes, and it's great for traveling due to its lightweight design. Buy Here.
Indoor/Outdoor Bocce Set
One problem with coming up with gift ideas that are also sustainable? Many of the best options are limited to clothing and personal care, which is why I love this bright bocce set, which can be used indoors or outdoors.
Made from 100 percent recycled pellet fill, this set is lightweight, promises hours of fun, and presents with bright blues, purples, greens, oranges, and intricate patterns for a truly unique set. Handmade and supportive of artisans in Guatemala, this is a spirited sustainable, Fair Trade gift. Buy Here.
If you're interested in more outdoor lawn games, they also offer a Flying Disc in the same patterns.
Reclaimed Inner Tube Wallet
Looking for a gift for a college graduate, a professional, or just someone looking for something practical? This Fair Trade wallet is stylish and classic, and just so happens to fit into sustainable gifts.
The eco-friendly wallet is made from 100 percent recycled rubber from the inner tubes from old taxi tires in El Salvador. These wallets support artisans in need of employment and present a handsome wallet that's also water-resistant. Buy Here.
The Little Market Fair Trade Gifts For the Home
The Little Market offers a beautiful selection of Fair Trade gifts for the home. From candles to pillows, decor, and even spa items, these gifts would be also great gifts for a mother in law, or even housewarming gifts, and, in some cases, for a newly married or engaged couple.
Personalized Candles For Weddings/ Home
Personalized Candles are a beautiful wedding gift, with an elegance that's hard to find. This collection of candles features wedding or engagement-related messages. You do have an option to completely customize your message as well.
Choose from 15 unique scents, such as clementine, coconut milk, vanilla, and even pine crust. All candles are made from locally sourced materials in small batches, by female refugees in the United States.
Profits help support the company, Property Candle, which is based in Massachusetts to provide steady employment for women refugees. Buy Here.
Spa Gift Sets
Spa gift sets are one of my favorite ideas to help someone relax– whether you're looking for a gift for a mom who just retired or just someone who needs more 'me time,' and these Fair Trade spa gifts from The Little Market don't disappoint.
Select from sets featuring bath bombs, sugar scrubs, and bar soaps, Each set is nicely packaged and features Fair Trade products from around the world. You'll also get a choice of different scents for a more customized feel. Buy Here.
Kantha Quilts and Throws
These beautiful quilts and throws from The Little Market range from around one hundred to two hundred dollars, but are meant to last and are exquisite in design.
Handmade and supporting artisans in Bangladesh, they're made with a unique method of layering saris with a traditional Kantha knot. Double-sided, cozy, and simply one of a kind, each is a gift that will be used year after year. Buy Here.
Ceramic Vases and Trays
Another great housewarming gift, this collection of ceramic trays and vases is not only Fair Trade and great for sustainable gifting, but truly beautiful. Handmade in Morocco, these etched and patterned vases and trays are worthy of company and help support fair wages and working conditions for artisans. Buy Here.
Eco Friendly and Green Gifts
Eco-friendly and green gifts are great ideas for sustainable gifting, but I'm lumping them together, as their distinctions aren't as clear-cut as Fair Trade gifts.
Green products refer to anything supportive of the environment as a whole, which can include fair labor, while eco-friendly products directly are related to leaving a smaller footprint on the planet, or supporting a healthier environment. Both green and eco-friendly gifts are suited for sustainable living.
The Zero Waste Box – Eco-Friendly Gift Box – Sustainable Starter Kit
This gift surprisingly comes from Amazon and is meant for anyone interested in living sustainably but not sure where to start.
This eco-friendly gift box, as the name indicates, is zero waste and includes all reusable materials, including silicone ziplock bags, organic cotton bags, a metal straw set, and a mesh bag for shopping. The mesh bag is machine washable and meant to last many trips. Buy Here.
Kitchen Zero Waste Starter Kit | Sustainable Eco-Friendly Kit
Etsy's take on a sustainable gift set is beautifully packaged and also green, handmade with bamboo, cotton, and konjac. The zero-waste kit provides a bamboo cutlery set, organic string bag, soap saver pouch, and bamboo cotton swabs.
You can also buy other packages, which add additions like a konjac sponge, bamboo toothbrush, and hemp rounds secured in a cotton mesh bag. Buy Here.
Conditioner Bars
These conditioner bars, from the Earthling Company, are a great spa/ relaxation gift that also happens to be eco-friendly; they also pair well with the company's shampoo bars. Suited for all hair textures, these bars are made of plant-based ingredients from the United States and gently scented.
Containing natural oils, they are restorative, unique, and nicely designed. You can also buy a soap saver bag to make them last longer. Buy Here.
Always Pan
A green and eco-friendly perfect for the kitchen, or even an anniversary gift, these multipurpose pans are not only durable, but they are also a great idea for supporting sustainability.
Available in pleasing colors (spice, blue salt, sage, heat, steam, char, and lavender), these non-stick pans are perfect for frying, sauteing, straining, boiling, serving, and even storing. They're made from non-toxic, sturdy materials. Buy Here.
Eco-Friendly Essentials Kit
This kit from Packed with Purpose is a great gift for travelers looking to keep up their sustainable lifestyle. The kit includes stainless steel and bamboo wrapped mug, a set of bamboo utensils in a travel pouch, a seed energy bar, organic lip balm, and a colorful booklet.
It is not only green and eco-friendly but also comes with a great mission. Proceeds go towards helping alleviate food insecurity and clean water around the world. Buy Here.
Terra Thread Organic Mini Backpack
This eco-friendly gift is one of my favorite ideas if you're struggling to find a gift for college student or teen. Perfect for stuffing in books in a stylish and greenway, it's made of 100 percent organic cotton and comes at a great price.
Plus, some of the profits go towards helping provide meals to food-insecure families in the United States. Buy Here.
The Farmer's Organic Indoor Herb Garden
This organic indoor herb garden not only supports green, sustainable living; it's also a great gift idea for plant lovers, or anyone looking to take on a new hobby. Made in the United States and sold by
Uncommon Goods, this gardening kit allows you to grow your own organic sweet basil, sage, cilantro, thyme, and Italian parsley. It also includes compostable pots, soil diss, and plant markets. With a helpful guide, even a newbie can figure it out. Buy Here.
Final Thoughts
No matter who you're buying for, there are countless options for sustainable gifts. Of course, you don't need to buy a gift– why not even make one yourself? From artwork to handmade cards to even a care package with home-baked food, that's maybe one of the best ideas for a sustainable gift.