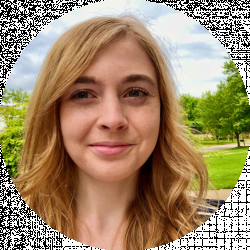 Latest posts by Erin Jamieson
(see all)
They're always on the go, getting their steps, meeting with friends, or exploring new places. And now is a better time than ever to treat them with the best gifts for walkers and guide them to their best walls yet. 
The dedicated walker in your life is being wise about their health. Just 10,000 steps a day or even just increasing your walking by 30 minutes can reap health benefits. Those benefits include cardiovascular function, reduced risk of stroke and heart disease, improved mood, and many more. 
And they're ahead of most Americans. According to the Mayo Clinic, the average American walks around 2,000 to 3,000 steps per day– upwards of less than ⅓ of the recommended 10,000 steps a day. 
But the great thing about walkers is that they're not always- or even often– counting their steps. They enjoy walking for how it makes them feel, the social aspect, and simply getting out. And while walking is a low-cost activity, certain clothing, tech gear, and even subscriptions can make their walks both safer and more enjoyable. 
Consider this your guide to finding the most thoughtful gift for walkers. I'll explain the benefits of walking so you understand their enthusiasm (and why you might consider walking too), then give you my recommendations for the best products to be the perfect gift for walkers in your life.
What Are the Benefits of Walking?

You know activity is important for our health, but I always think walking gets too quickly dismissed. While it's true that there are more intense forms of exercise, walking is a great option for those starting a fitness routine, those unable to take on intense exercise, and, honestly, those who want to enjoy exercising. Not only that, but there are many ways to walk– from speed walking to trails and strolls, and all have health benefits. 
How Much Walking is Good Exercise?
To qualify for moderate exercise, experts recommend walking at a rate of 3 miles per hour or faster if you can. Keep in mind that even someone who walks slower is still getting in a form of exercise. If you walk at a moderate pace, 30 minutes a day for five days a week is recommended for the most health benefits. 
Is Walking Daily Enough Exercise?
You don't have to pound out HIT sessions for exercise– nor is high-intensity exercise realistic for everyone. Walking regularly at a moderate to quick pace, combined with a light strength training regime (2 to 4 days per week), allows you to meet recommendations and keep your heart and muscular system in decent shape. You can stay in shape by walking, incorporating resistance training, and keeping an adequate diet. 
Is Walking Better Than Running?
Running undeniably burns more calories than walking. It also counts as more intense activity vs moderate activity. That said, it's not a simple matter of running being better than walking.
Running is hard on joints and has high injury rates. I also know firsthand that running, great as it is, can lead to burnout if you don't give yourself proper rest. And if someone hasn't had a fitness routine for some time, has health conditions or joint issues, walking may be better.
Walking may be easier to both start and stick with. In truth, both walking and running provide exercise and health benefits, so one is not better or worse. 
Is it Better to Walk Faster or Longer?

This answer at first surprised me, but researchers discovered that it may be better to walk longer and slower vs faster. This study specifically involved walkers with obesity, but these results can likely apply to people of different weights.
It was a limited sample size, but it seems calorie burn is slightly higher going longer and slower. But it makes sense in another way: you may be more likely to stick with a moderate pace, and you're less prone to injury. 
What is a Good Distance to Walk Every Day?
10,000 steps are the recommendation by the CDC, which is around 5 miles. That sounds like a lot. Until you consider, you can count daily activity towards these steps, such as grocery store walking. However, the best is to have at least 20 to 30 minutes of sustained walking. If you are just starting, walking at a moderate pace for 15 minutes a day is a great way to begin. 
Do You Need Rest Days From Walking?
Whether you need rest days or if it's ok to walk 7 days a week depends on the level of intensity. Light walking, especially for daily activity, is great every day. Fast or speed walking will need at least one rest day a week or every other week. Of course, everyone is different. 
Does Walking Reduce Belly Fat?
Any form of exercise can reduce body fat. Moderate walking will not do so quickly for most, but over time can help you maintain healthier body composition. Body fat is influenced by both cardiovascular and strength training, as well as nutrition and genetics. 
What Does Every Walker Need?
But what do walkers need? An upside of walking is that it doesn't require much– but there are some articles of clothing and equipment that prove helpful.
What Clothes to Wear for Walking?
 Every walker needs a pair of great walking shoes– though I'd recommend a gift card vs buying them shoes so that they can ensure the proper fit. The best walking shoes have a flexible sole that has traction, like walking boots. The fit should be to size, not too tight or too loose. 
Moisture-wicking pants, shirts, and jackets and obvious needs, but so are accessories such as hats and sunglasses. 
What to Get Someone That Likes Walking: My Gift Picks
Not sure what to buy? I've selected gifts that improve the walking experience, whether that's making them more comfortable, safe, or just adding enjoyment to a walking routine.
My criteria for selecting each unique gift center around value for the price; a balance of practicality and fun; and brands that are well regarded and known for high-quality athletic products. My other criteria were to find products that fit the many needs of walkers, from attire to gear/accessories to tech gifts and more. 
Women's Athleta Walking Clothes

There's something about high-quality walking clothes that'll take you from point A to B– in style. Athleta offers an impressive collection, from moisture-wicking tops to classic joggers, cozy featherless vests, and even down jackets for those chilly winter walks.
The collection includes neutrals and dusky hues, all stylish but also functional. For many clothing options, you'll have your choice of sizes XXS to 3X. This collection is a natural fit for walkers in cooler climates and can be worn from walks to everyday activities. 
Pros
Inclusive Sizing

Lightweight to Heavier Gear

Stylish and Versatile
Cons
Hard to Gift Sized Clothing

Only For Women

A Little Expensive 
Where To Buy 
Shop my favorite pinks at the links above, or Shop All Athleta Walking/ Hiking Attire Here. 
Men's Rei Walking Clothes
REI CO-OP is one of my favorite stores for hiking, walking, and outdoor activities. They offer an impressive collection of clothes– mostly aimed for cooler weather.
A lightweight long-sleeve crew will keep them protected but comfortable. Handsome Merino wool socks are affordable and keep feet warm even in snowy conditions. The Patagonia bomber hoodie is stylish, versatile, and warm but not bulky protection. There are plenty of earthy tones but also brighter hues, all with classic styles. 
Pros
Lightweight Protection

Classic Designs that Won't Go Out of Style

Quality Materials

Some Affordable Options
Cons
Only for Men

Can be Pricey 

Hard to Gift Sized Clothing
Where to Buy 
Shop my favorite picks at the links above or Shop All Rei Men's Clothing Here. 
Road Runner ID

Road Runner ID isn't just for runners. If you want a gift that's practical and affordable, this is a nice option. Select from silver, silicone, and nylon wristbands. Each wristband includes an ID plate that's customized with important contact information and any allergies.
Designs are modern and include solid black to bright neon hues. The bands are designed to be comfortable for walking, running, or hiking and make a nice stocking stuffer, too. 
Pros
Keeps Walkers Safer

Comfortable Designs

Modern Designs

Affordable
Cons
Must-Know Contact Information

Silver Can Tarnish

May Not be Well Received by Everyone 
Where to Buy 
Shop All Road Runner ID Products Here. 
CamelBak Podium Flow Water Pack

If you're buying for an avid walker that goes long distances, consider this handy pack. Useful for walking, hiking, or strapping on a bike, this pack will keep them hydrated.
The minimalist design makes for lightweight and practical storage. Carry up to 2 liters of water, complete with side pockets and a mud cap to keep dust, dirt, and debris at bay. It's available in 4 unique colors and is highly rated by customers. 
Pros
Convenient Hydration

Minimalist, Lightweight Design

Well-Constructed, with Multiple Colors
Cons
Not Necessary For Most Casual Walkers

Some May Prefer to Carry A Water Bottle

Can Find Cheaper Bags (like this

crossbody sling bag

for a long day)
Where to Buy 
Purchase the Camelback Water Pack Here. 
Apple Airpods Pro
I love listening to music while I'm walking, and chances are a lot of other walkers do too, whether that's outside or on a treadmill. But especially if you're walking quickly, earbuds can get easily tangled and be a real detriment to your natural movements. Airpods nix the cords and provide a snug, seamless fit.
The pro version includes noise cancellation, custom fit, free engraving, and excellent sound quality. But you can also save money by buying an older Apple Airpod Model. And, if you just need a smaller gift, their wired earbuds have nice sound quality for the price. 
Pros
Noise Cancellation

Custom/ Adjustable Fit

Excellent Sound Quality
Cons
Expensive 

Could Make You Less Aware of Surroundings

Must-Have Compatible Device to Use 
Where to Buy 
Purchase the AirPods Pro Here or shop other models at the links above. 
Abaco Polarized Sunglasses

These polarized sunglasses, for men and women, are multipurpose but not nearly as expensive as other sunglasses. They work for walking year-round and in everything from sunny to foggy weather. Scratch-resistant lenses, 100 percent UV protection, and offer some customization. These sunglasses are a great gift for most walkers and should up fairly well for the price. 
Pros
100 Percent UV Protection

Scratch Resistant

Great Price

Lifetime Warranty

Men's and Women's/ Variety of Styles 
Cons
Not as Durable as High-End

Not as Generous of a Frame 

Must-Have Compatible Device to Use 
Where to Buy 
Shop All Abaco Sunglasses Here. 
The "Walk in the Woods" Box Rambler Gift Set

Not sure what to give a walker who already has everything? Consider this handmade set they'll use daily. Socks, two coffee mugs, and a walking frame make for a cozy housewarming gift as well. As orders come in a collectible box. The seller has over 19,000 sales and over 1,700 reviews, too, so you can feel more confident ordering. 
Pros
Custom/ Handmade 

Great Housewarming Gift

Unique and On Theme 

Practical Products
Cons
Ordering From Etsy- Shipping May Take a While 

Shipped from the UK 
Where to Buy 
Buy this charming Gift Set Here. 
Country Walking Magazine Subscription

Does your waller love reading– or just wants to be inspired? This beautiful magazine arrives within 12 to 16 weeks of your first order, and your subscription can be managed through Amazon.
The magazine contains photos, maps, feature articles, and more. It's based in the UK and showcases places you may not normally see– making it both relaxing and picturesque, as well as more unique than your average health magazine.  
Pros
Beautiful Photography  

Relaxing and Inspiring

Feature Articles

Unique UK Focus 
Cons
Focused on Uk (may be a con for some)

Limited to a Yearly Subscription

First Delivery Takes a While 
Where to Buy 
Buy a Subscription to Country Walking Here. 
SnackMagic Packages
If you're always walking, it's great to have portable snacks, and that's where this gift idea comes in. SnackMagic offers Individual Snack Boxes, Grab and Go Trays, Goodie Bags, and even Custom Holiday Gift Packages. Shop curated boxes or build your own for a personalized touch. 
Select from unique cookies, baked goods, candies and chocolates, nuts and seeds, pretzels, popcorn, puffs, granola and oats, dried fruit, snack bars, protein bars, jerky, beverages, and more. It's a nice mix of salty and sweet and healthy and indulgent. 
Pros
Great Snack Variety

Excellent Customization 

A mix of Healthy & Indulgent
Cons
Not Catered to Special Diets

Can Be Pricey

Lack of Vegan/ Organic Options
Where to Buy 
Shop at the links above, or Shop All SnackMagic Gifts Here. 
Birdie Personal Safety Alarm
Keep the walker you're gifting safe with this personal safety alarm. Available in bright colors, paired with a sleek, minimalist design, this alarm is both aesthetically pleasing and practical.
A simple pull of the top will enact an alarm and flashing strobe light. Unlike pepper spray, it's quick to use and can be taken for walks and travel. The keychain makes it handy to carry or clip on pants or a backpack, and it's also lightweight. 
Pros
Personal Safety Made Easy

Lightweight 

Pleasing Design

5 Percent of Proceeds Go to Charity
Cons
Can Break If Dropped

Need to Be Mindful of Battery 
Where to Buy 
You can buy the Birdie Personal Safety Alarm Here. 
FAQs
Question: What are the disadvantages of walking?
Answer: Walking doesn't burn calories as quickly as other forms of exercise, and you'll need a safe place to walk. It also should be done with strength and resistance training– walling won't target upper body strength or do much for your abdominal muscles. But aside from that, there aren't many disadvantages to walking for most people. 
Question: What is the best time to walk?
Answer: The best time to walk is anytime you can– we all have different schedules and are motivated at different times of the day. Some research indicates that exercising from 3 pm to 7 pm is best; the afternoon is when our muscle and lung functions are usually optimal. That said, it's best to select a time that you're likely to stick with. 
Question: Does walking tighten your legs?
Answer: Toning legs is a complicated wish. If you see an exercise that promises to tone your legs, be wary. You can't directly reduce your legs through walking, but regular walking can improve your body composition. This, combined with great nutrition and strength and resistance training can lead to a more toned appearance. 
Question: How long does it take to see results from walking?
Answer: It depends on what results from you're expecting, your current fitness level, and your walking routine. You can expect to see improvements in mood and small fitness changes in not too long. But noticeable changes may take a few months. 
Final Thoughts
Finding a gift for a walker isn't too difficult. It just takes a little thought for what will be useful for them daily. If they have all their needs or have just started getting into a walking routine, then you might consider instructional or inspirational walking books. Some of my favorite books include In Praise of Walking by Shane O'Mara, Walk Your Way to Better by Joyce Shulman, and a Walking Log. 
Final Buying Recommendation: Where to Buy Walking Shoes 
Of course, there's nothing as important for great walking as a sturdy pair of shoes. I didn't include this in my main gift section, as I'm a firm believer that fit is essential. It may be a good idea to credit someone/ buy a gift card to help them buy the best pair of walking shoes. You can find excellent walking shoes from companies such as Asics, Brooks, Nike, Saucony, and Adidas– all companies that make a variety of athletic shoes. 
You can also find shoes for all walking needs– even dress shoes to support healthy walking– through The Walking Company- Shop All Here.