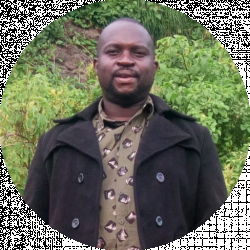 Latest posts by Haron Omaita
(see all)
Looking for the best gift for your favorite librarian? Your first thought is probably to get them a new book or two, but remember, they have access to every book under the sun at work! For that reason, we suggest that you also think a little bit more outside of the box.
But finding the right gift for your librarian or bibliophile partner, friend, or family member doesn't have to be difficult. There are tons of book-themed gifts out there that they'll absolutely appreciate.
The following gift ideas for bibliophiles and librarians are amazing for when you're shopping for birthday gifts, Christmas gifts, anniversary gifts, or even retirement gifts. They range from useful to hilarious to unique and creative.
If you're buying a gift for a librarian, we're sure that you'll find the right gift for them. When curating these gift ideas for librarians, we took into consideration the occasion, usefulness of the gift, uniqueness of the gift, customization options, and budget, of course.
Tips for Buying Gifts for Librarians
People who love and drool over books deserve an amazing gift. Here are tips to help you shop wisely.
Keep a Budget
First things first, you need to have a budget before buying gifts for a librarian. After that, you can buy any items within your budget.
Know Your Favorite Librarian
To get the right gift for a librarian, you have to really know who they are. You have to know their likes and dislikes so as to not let them down in any way. Basically, it's best to know their personal preferences.
Buy High-Quality Gifts
Be sure to buy high-quality items for your favorite librarian so they can remind them of you and possibly last forever.
Buy a Useful Gift
Buy a gift that your beloved librarian will find useful. Otherwise, it'll only waste your money and time. Also, you wouldn't want your gift to gather dust on the recipient's shelf.
Try to make the gift special by personalizing it or attaching handwritten notes. This will make the recipient feel especially special. A little more effort definitely won't go amiss!
39 Best Gifts for Librarians
When getting gifts for your beloved librarian, you can always get them the obvious present: a book. While they won't be cross with you, you won't knock their socks off! Here are some fantastic useful, thoughtful, and out-of-the-box gift ideas for librarians.
Pencil Flats
From head to toe, the librarian in your life can let everyone know just how much they're into reading and writing with these adorable pencil flats. These pop-art design flats are elegant and comfy, and your favorite librarian will look amazing strolling up and down the library aisle.
Library Stamp Tee
We all know the traditional library date stamps, which haphazardly decorate the library card. This is something very dear to any librarian because one of the most important aspects of their job involves stamping library cards. Here's a t-shirt printed with library stamps that we think is ideal for any librarian. Get it for your beloved librarian.
Banned Books Mug

Every year, there's a Banned Book Week. Let your favorite librarian celebrate the week with these classic works of forbidden literature mug. Let them ponder how inflammable modern ceramic items are and how literate our society has become thus far.
Skullcandy Headphones
The Skullcandy Headphones are the perfect present for the female librarian in your life who loves listening to audiobooks or her favorite music. This is a gift that'll definitely keep on giving!
Superwoman Floating Bookshelf

It's truly amazing to be a great mom. Give your favorite librarian mother this awesome floating bookshelf. To go the extra mile, you can also include some motivational notes. Of course, mum is a superhero, but she also needs some downtime of her own with a cool book.
Personalized Folded Namebook Art

When your favorite librarian lays their eyes on the folded pages of this personalized book, they'll be thrilled to bits that you've bought them this special gift. You can add an inspiring word like "hope" or their name to each page. A string holds the book at the right tightness, so it's always ready to be read.
Bookmobile Keychain
Any librarian that says that they didn't enjoy Bookmobile Day back in the day is lying through their teeth! With this shiny teal truck that's filled with the freshest new books, you can help the librarian in your life relive those happy memories.
Book Lover Ring

With this lovely band, you can add some glitter and flash to your beloved librarian's finger. The Book Lover Ring is hand-stamped with a few of their best items and makes for a wonderful everyday accessory.
Audible Gift Card
At the end of the day, your favorite librarian can continue reading while she's re-shelving books. She can pop in some headphones and make the most of the Amazon Audible collection of books. With this one basic gift card, she can have access to thousands of audiobooks.
Literati Book Club Subscription Box

Librarians visit Book Club for much more than the chit-chat and wine—they also go to discuss the books. With this subscription to the Literati Book Club, your much-loved librarian will be reading their genre of choice with like-minded folks. Every month, there's a new book and discussion, as well as discoveries to make about literati.
Best Librarian Ever Customized Tumbler
We all need to stay hydrated, and so does your favorite librarian. You don't want him or her having a dry mouth or getting irritable, do you? Absolutely not! Your favorite librarian has tasks to carry out, and Best Librarian Ever is a personalized and insulated tumbler that will ensure they do just that!
Dewey Decimal Scarf

This is one of the most fashionable presents for librarians out there. This cute handmade silkscreen pashmina features a beautiful print of Dewey Classification series.
The print is inspired by a Melvil Dewey book of 1876, and this system was what later turned out to be the iconic Dewey Decimal System that Americans still use today. Any librarian is sure to love this little morsel of the history of library science, especially since it can be worn to work or even an evening event. The scarf is also incredibly soft and comfy to wear.
The Dewey Decimal Scarf comes in a wide variety of options, including black on blush, black on sand, black on cream, black on silver, black on latte, light gray on charcoal, and light gray on black. For a paper-like appearance, order latte, cream, or sand.
Librarian Charm Bracelet

If the librarian in your life is female and she loves jewelry, the Librarian Charm Bracelet will surely brighten her day. Made of stainless steel, this bracelet has multiple charms such as newspapers, books, libraries, and computers, and it can look cute on any lady's wrist. This is certainly a lovely gift for any female librarian.
Author Scented Candle

Ever wondered what sort of perfume Charles Dickens wore? These scented candles are inspired by famous classical fiction authors. Buy them for your favorite librarian and they'll surely appreciate it.
Specialty Gift Boxes Gift Set

If you aren't sure of what to buy your dearest librarian, the Specialty Gift Boxes Gift Set covers every base. It's definitely an excellent gift that will delight any librarian. After all, librarians are into books, organization, and even cats!
Jewelry by Compliment Charm Book Necklace
If you want an original librarian gift, it probably won't be available in your local store. Therefore, the Jewelry by Compliment Charm Book Necklace is an amazing gift idea.
This handmade necklace has a pile of classic library books. They're handcrafted with polymer clay, so each pendant is absolutely unique. You even can make a personalization request for book covers or specific colors.
Any librarian would definitely appreciate this gift and happily wear it for special occasions or to work. Avid readers and book lovers will also love it!
Coffee-Inspired Decorative Fire Extinguisher

Our safety is of the utmost importance, regardless of our walks of life. Your darling librarian will appreciate the idea behind this one of a kind fire extinguisher. It's practical, useful, and cute…just like your librarian!
TILISMA Handmade Book Page Holder

This handcrafted book page holder from TILISMA is a gift that's sure to surprise your librarian, and they'll not be able to survive without it soon! This attractive wooden handcrafted page-turner is a great present for that special librarian in your life who's always reading a book.
Wisdom Willow Tree

Stylish but rustic, the Wisdom Willow Tree is a sweet sculpted figure that will brighten up your dearest librarian's reading nook or desk. We guarantee that it'll for sure be their new family heirloom.
Bookworm Theme Sneakers

Like everyone else, we're pretty certain that librarians also go for runs. For this reason, we found just the ideal sneakers for them. The Bookwork Theme Sneakers feature multicolored books print all over. They look super cool and stylish.
In addition, the pair of sneakers is made of comfortable, breathable, and durable material for a luxurious running experience. Show your darling librarian that you love them with this wonderful pair of book-inspired sneakers.
Librarian Earrings

These cute earrings will definitely bowl over your favorite female librarian, and they're the ideal present to surprise her with this festive season. She'll be dying to go out and show them off!
Kindle Paperwhite e-Reader

With the Kindle Paperwhite e-Reader, your favorite librarian will be able to access every book they want with the touch of a button. With dedicated and anti-glare features to make e-book reading super intuitive, this e-Reader is the perfect gift for anyone who lives and breathes reading.
Moreover, it's one of the best presents for any librarian, of course, if they have no issue with the lack of paper pages.
Kate Spade Canvas Tote Bag

The Kate Spade Canvas Tote Bag will really delight the librarian in your life as it's difficult not to adore the look and usefulness of this big multifunctional tote bag.
Reading Journal
With this cute hardcover reading journal, your favorite librarian will be able to take book club notes, log favorite titles, or simply jot down literary and deeply intellectual notes. It'll probably get published someday, and you might be able to claim partial credit if it's successful.
Paperback Fragrance
No true bibliophile can resist the smell of old paper. But they can't lie around reading an old book all day. Fortunately, this fragrance comes with pleasant notes of potpourri and violet that add coolness to the musty smell of vintage publications.
Library Embosser

With this customized page embosser, your librarian loved one or pal can permanently personalize every book. For any librarian who collects rare volumes or lends books from their own collection, this is a must-have gift. What's more, embossing is a super cool experience!
History by Mail Subscription
Libraries and librarians have something old-fashioned about them, which is why we believe the librarian in your life will appreciate a subscription to History of Mail.
Every month, they'll get a special delivery containing lovely reproductions of historical files with various themes such as the Civil Rights Movement (e.g. Rosa Park's arrest files, complete with documents), the US Presidential handover of power (e.g. Nixon's resignation letter), in addition to contextual and background information.
Checking the mail will never be the same again. It'll be pure fun! Expect the librarian in your life to completely remodel and re-shelve their library because this gift is sure to provide them with inspiration.
Storiarts Raven Fingerless Writing Gloves

The Storiarts Raven Fingerless Writing Gloves will definitely delight any avid writer. The awesome literary accessory is equally helpful for swiping kindle screens or turning book pages. Your darling librarian will look amazing while re-shelving books.
Cyberoptix Library due Date Card-themed Necktie

This library due date card-themed necktie from Cyberoptix features a classic paper recreation of the design of your local library's due date card. The graphic is printed with safe, water-based ink on a silky smooth microfiber material. You can select from two necktie sizes and several colors.
For a crisp fresh paper look, opt for platinum or white. For a much older paper feel, be sure to go for champagne or cream.
Retro Library-Design Desk Lamp

This classic design looks like the lamps found in reading rooms. It's the ideal accessory for a bedroom or home library.
The Retro Library-design Desk Lamp comes with an all-metal base with a satin brass finish. Most importantly, the desk lamp offers contemporary functionality, with two USB fast-charging ports letting you charge your tablet, phone, or Kindle.
The lamp can be activated by touching any part of the base, so there's no need for an on-off switch. There are three ambient modes to choose from, allowing you to choose your favorite ambient lighting.
Birthday Cookie Bouquet

You can definitely get your favorite librarian a bouquet of fresh flowers, but they'll, unfortunately, wither away. And they cause sneezing, too! Want something that won't cause sneezing? How about cookies? This cute and delicious cookie bouquet absolutely takes the cake, no pun intended!
Customized Wine Glasses

With these customized wineglasses from the Northwest Gifts Store, your favorite librarian will say goodbye to boring wine glasses. You can add your favorite line (about books, obviously!), and the librarian will be elated to receive it.
Out of Print Gunship Gray 1984 Pouch

Librarians always receive small, creative presents well. This lovely little pouch from Out of Print will definitely come in handy for the librarian in your life, especially for storing personal items, pencils, and erasers.
Tengss Librarian Parking ONLY Metal Sign

With so many items to select from, it might be difficult to choose the right gift for your librarian friend or loved one. But you're sure to hit a home run with this gift—a vintage style "Librarian Parking Only" metal sign from Tengss. It's ideal for displaying in a bedroom, basement, or garage.
Knock Knock Personal Library Gift and Kit

You can hardly go amiss with giving your darling librarian this gift set from Knock Knock. It has everything they need for their own library, including an ink pad, rubber date stamp, book cards, pencil, and much more.
Sunm Boutique Antique Library Bookshelf

When it comes to buying presents for male librarians, one gift they'll always appreciate has to do with home decor. Made by Sunm Boutique, this tapestry features a vintage style bookshelf and is an awesome way to add a bit of personality to an otherwise lackluster room.
Tosnail Elegant Wooden Vintage Book Tissue Dispenser

Sometimes the best gifts are the simplest, especially when shopping for a gift for your beloved librarian for the National Librarian Day. They'll be thrilled to receive desk accessories, like this cute tissue holder and dispenser from Tosnail. Designed to resemble a pile of vintage books, it's a truly unique gift.
Danya B Mini Iron Sculpture Accent Item

Every room needs a little bit of accent decor to add some personality. That's why this cute little iron sculpture from Danya B could be an excellent gift for any librarian. Attractive on a desktop or bookshelf, it's one of the best gifts for a retiring librarian.
ThisWear Library Socks Gift

This pair of socks from ThisWear features a unique book design that's sure to make any librarian glad to put them on. Attractive, soft, and comfortable, this pair of socks is an awesome gift for your beloved male librarian.
FAQs
Question: What Present Do I Buy a Librarian?
Answer: Here are some awesome gifts to buy your favorite librarian:
• Book-themed unisex cotton socks
• Library books style pencil holder
• Library card-themed phone cover
• Library card coasters
• Bookshelf cat blanket
• Writing gloves
• Banned books mug
• Pineapple pen/pencil holder
• Pencil flats
Question: What Gift Should I Buy My School Librarian?
Answer: Here are some of the best gifts to get your school librarian:
• Librarian mug
•Bluetooth detachable case and keyboard
• Librarian USB drive
• Handmade bookmark
• Bookworm door hanger
• Kindle Fire HD
• Motorola Xoom Tablet
• Amazon Gift Card
• Book-themed ornament
• Canon T3i DSLR Camera
Question: What Do You Gift a Booklover?
Answer: Some of the best gifts for a book lover include:
• "Literary insults" poster
• Reading Pillow
• Kindle Paperwhite
• Audible membership
• A scratch-off poster
• Philips Wake-up Light
• Tea subscription box
• Thematic mug
• Literary-themed ornament
• Reading socks
Question: Can Librarians Take Gifts?
Answer: Yes, librarians can accept gifts for the library they work at and can add them to the library's collection or give them away if they don't meet certain selection standards.
Question: What Do I Gift a Librarian for Christmas?
Answer: The best Christmas gifts for librarians include:
• Personalized Coaster Set
• Miniature Library Model Kit
• Personalized Wine Glass
• Librarian Coffee Mug
• Personalized Book Stamp
• "The Library" Scented Candle
• "Happy Birthday" Cookie Bouquet
• "Best Library Ever" Customized Tumbler
• Customized Wooden Librarian Plaque
• Coffee-Themed Ornamental Fire Extinguisher
The Takeaway on Best Gifts for Librarians Guide
A librarian is a professional whose job is to help library users and provide them with books for purposes of getting information. However, the role of a librarian constantly evolves to keep up with the changing technological and societal needs.
Librarians are responsible for securing information in the shape of books, newspapers, magazines, recordings, video, manuscripts, maps, and loads more. Also, librarians generally have a soft spot for books, and prior to the age of the internet, they were the most credible source of any kind of information.
If the librarian in your life could use a useful gift, be sure to get them the Literati Book Club Subscription Box. With it, they'll be able to read their favorite genre and discuss books with their friends.
If they'd appreciate something truly nostalgic, get them a subscription to History by Mail. Every month, they'll receive a special delivery filled with lovely reproductions of historical events with different themes, as well as contextual and background info.
Many laymen don't know much about the librarian career. This naturally makes it very difficult to buy gifts for a librarian. We hope that you've found our list of librarian gift ideas helpful and you've found just the ideal present for your librarian loved one or friend.