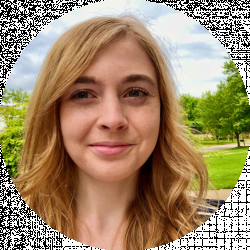 Latest posts by Erin Jamieson
(see all)
Whether you're having a white elephant party with friends, need a stocking stuffer, or just want a fun way to surprise someone, gag gifts are more popular than ever. That's why it's a perfect time for an epic guide for the best gag gift ideas for everyone. 
Gag gifts aren't just silly things to be thrown away. They're used to connect and show you care. And for University of Cincinnati students, they're being used to make the best of delayed or stunted Thanksgiving travel plans. 
University of Cincinnati students have a tradition of hosting a Friendsgiving for students who can't travel for Thanksgiving at home. It's a tradition that allows students to share food, community, and gratitude– and feel like a part of a community rather than focusing on the family they aren't seeing. For some students, it's also a way to express thanks to helpful peers or students who've become dear friends. 
One of the most compelling parts of this tradition is the blending of different cultures and traditions. One example menu: Indian food, Mexican food, bread, and roasted chicken and turkey. But that isn't all.  After dinner, students play card games and usher in the winter holidays season with gag gifts. And this is where gag gifts shine: a bright note on what started as perhaps a disappointment. 
But how do you find the best gag or white elephant gift? In this guide, I'll tell you a little about the tradition and share my picks for the best gag gifts for everything from a birthday to an anniversary. 
What Does the Saying White Elephant Mean?
White elephant as a term has an interesting history. White elephants were highly valued in Siam—which is now Thailand. Depicted on Siam's flag until 1917, white elephants were revered to the point of being seen as sacred.
Why was gifting a white elephant considered a punishment?
But the reputation of the term changed when a king allegedly took advantage of their high upkeep. The king is said to have started making a practice of gifting white elephants to those who displeased them. 
The strategy: white elephants were seen as so valuable, none would refuse– and even enthusiastically receive such a gift, even if not given by a king. By the same token, the person would be obligated to keep the elephant and fall under unsustainable debt. Thus, the term white elephant–once associated with high value and seen as a luxury– transformed into being seen as an unwanted burden. 
What does a white elephant symbolize?
Today, both symbols persist. On the one hand, actual white elephants are symbols of success, power, and prosperity. At the same time, white elephants are still a symbol of a burden or something unwanted. One of the most famous short stories, Hills Like White Elephants, exhibits this second meaning with few words. 
And, of course, white elephants are now associated with gifts that are seen as frivolous, goofy, and small products given as stocking stuffers or a joke. 
What is the difference between Secret Santa and white elephant?
Secret Santa is a gift exchange popular for coworkers or members of a club. The concept is simple: you blindly select someone to gift for– usually with a slip of paper. No one knows whose name you drew, and you don't know who drew your name. This blind gift exchange is a fun way to share gifts and ensures everyone is gifted without the burden of gifting everyone. White elephant gifts are meant to be universal and general.
For a white elephant gift game, gifts are wrapped in unlabeled packages. People then select one gift of their choice without using its contents. Thus, the main difference between the two traditions is in one (Secret Santa), you're purposefully buying for one person, and in the other (White Elephant), you're buying a gift that can work for anyone. 
What Is Considered a Gag Gift? 
This discussion is often lumped together with gag gifts, though the meaning is different and independent of a white elephant and Secret Santa practices. A gag gift is meant to be used as a joke, or simply something is seen as a little frivolous and silly.
Gag gifts can be merely humorous, or they can even be a 'trick'– such as something that looks functional or not. However, silly as they are, some gag gifts can be technically useful– it all depends on how you take it. Gag gifts don't have a strict definition, but they're seen as cheap, silly, and sometimes useless. 
What's the difference between a gag gift and a white elephant gift?
A gag gift is focused on buying something that'll make someone laugh or on surprising or tricking the recipient. A white elephant gift is usually not personalized but a gift that could be for almost anyone. You can do a gag gift as a white elephant gift, but it's best to feel out the white elephant gift situation. If you arrive with a gag gift, but everyone else arrives with practical gifts, that won't be a great gift. 
The other thing to keep in mind is that the best gag gifts are personalized. Think of it this way: one joke won't work for everyone, and the same is true for gag gifts. White elephant gifts in this way are the opposite: despite the connotation of the symbolism, they're meant to work for anyone. Gag gifts can, but they're at their best when bought for a specific person or situation. 
How do you make a gag gift? 
While most people buy gag gifts, crafty and creative people sometimes want to make their own. Thinking of a humorous saying and placing it on a container is a way to start. You can make literary references, references to a job, or even political jokes (be careful with that last one).
A common idea is to pair a food gift with a goofy saying and joke. This is a great idea because you're still making a joke, keeping it affordable, and also offering something they can use/ eat. If you need ideas, I recommend this DIY Gag Gift Pinterest Board. 
How do you wrap a gag gift?
Wrap your gag gift however you want. It can be wrapped in paper for the occasion (such as Christmas or birthday paper) and disguised as an ordinary present. You can also wrap it in a 'trick box,' where a very small box is packaged in a series of increasingly larger boxes. You can make your trick present boxes, or buy premade Boxes in a Box Package. 
Where do I buy a gag gift? 
Luckily there are always many places to buy gag gifts. You'll find gag gifts at Walmart, Target, Etsy, Amazon, and Wish. You can also use the 'near me' shopping feature on Google to see if there are any gag gifts in your local stores so you don't have to mess with delivery. 
Great Gag Gifts: My Criteria & Picks
Now I'll share some of my favorite gag gifts for any occasion. For my selection criteria, I included only affordable gifts, unique gifts, and, of course, gifts offered from reputable sellers and secure websites. Wanting to provide as epic of a list as possible, my ideas include gag gifts for a variety of occasions. 
Gag Anniversary Gift Ideas
Up Theme Candle Holder 

If you or your spouse love Pixar's "Up" as much as I do, you're going to like this gag gift for an anniversary. This is sweeter but quirky enough to be considered a gag gift. A touch of humor, sweet sayings, and a heart-shaped motif are some of the highlights. The holders are suited for two tea candles and are made out of wood.
Pros
Perfect for "Up" Fans

Sweet but Humorous

Functional Keepsake
Cons
Must be Careful with Wood Candle Holders

Not as Silly as Some Gag Gifts 
Where to Buy
You can purchase this candle on Amazon Here. 
Mr. Right and Mrs. Always Right Novelty Wine Glass and Beer Glass Combo

Get ready for a night in to celebrate your anniversary– or gift this to a couple with a sense of humor. The Mr. and Mrs. Always Right set holds 16 ounces each, with decorative glasses for beer and wine. The top, mustache, and lipstick stain are classic cartoony touches for a little flair to your drink. 
Pros
Amazon Choice Pick

Enjoy Beer and Wine

Works as Anniversary or Engagement Gag Gift
Cons
Two Glass Set is Limiting

Mrs. is Branded on the Wine Glass; Mr. on the Beer 
Where to Buy
You can purchase this set on Amazon here. 
Anniversary Toilet Paper Gift

If my last two picks weren't goofy enough for you, this hits the gag gift aesthetic head-on. The pun printed on the toilet paper is goofy but sweet, even if you don't use this toilet paper. The creative gift is made from a small seller on Etsy who has great reviews. I also like the decorative ribbon for a celebratory feel. 
Pros
Decorative Ribbon

Unique and Handmade 

Could be Practical or Just Decorative 
Cons
Expensive for What It Is 

Message Limited to First Sheet (Can't Flush First Sheet)
Where to Buy
You can purchase this set on Amazon.
Gag Gifts For Bachelorette/Bride
Fetti 30 Bride Tribe Metallic Tattoos | Bachelorette Party

Celebrate a bachelorette party with these fun metallic tattoos. The set contains two sheets of metallic gold stick-on, with quirky sayings and images like margaritas and champagne for toasting. These tattoos are easy to apply, with a simple stick-on dry skin and a damp paper towel. They also should last all evening. 
Pros
Applies in 20 Seconds 

Festive Gold Hue 

Celebratory Designs
Cons
May Not be Best for Sensitive Skin

Temporary Gag Gift 
Where to Buy
You can purchase these tattoos on Amazon Here. 
Bachelorette Bundle – 7 Fun Bachelorette Party Games
This gag game gift is a great idea if you're hosting– or the main guest- for a bachelorette party. The set includes 7 unique games: Bubby Pong, Quiz the Groom, Bach Charades, I Have Never, Who Knows the Bride Best, What am I, and Truth and Dare. I also like that there's a mix of classic, 'innocent' and 'naughtier' games so you can pick and choose what suits the party best. It's compact for travel and has a great price. 
Pros
7 Games for All Types of Parties

Portable and Compact 

Useful Gag Gift
Cons
One- Use 

Some Questions May be Uncomfortable 
Where to Buy
You can purchase this bachelorette gag game gift on Amazon Here. 
Rose Gold Print Bride To Be Veil Bachelorette Party

It may not be elegant– but that's why this makes a great gag gift for a bachelorette party. The shoulder-length veil measures 23.6 by 20 inches and features a rose gold decorative touch. The double-layer veil is a fun accessory for a night out or in. It's also a great price, with the bonus of free returns. 
Pros
Decorative for Social Media/ Pictures

Good Price with Free Returns

Rose Gold Lettering 
Cons
Only One Size

Plastic Comb may be Delicate
Where to Buy
Purchase this fun bachelorette veil on Amazon Here. 
Gag Gifts for a Boss/Coworker
My Favorite Employee Gave Me This Mug Coffee Cup

If you work at an office or any traditional 8/9 to 5 job, coffee is pretty much a must. This ceramic mug works as a white elephant gift and could be made into a gag gift by stuffing the mug with some silly fillers. Aside from the modem font, the ceramic mug features a hard coat finish with gloss, making it both dishwasher safe and microwave safe. 
Pros
Microwave Safe and Dishwasher Safe

High Gloss and Hard Coat Finish

Ideal for Home or Office Use
Cons
Only holds 10.88 ounces (Standard Size)

Only One Message Available
Where to Buy
Purchase this mug on Amazon Here. 
Natico Decision Maker and Paper Weight

This may be my favorite gag gift in this guide, weird as that sounds. The quirky decision-maker reminds us all to not stress so much and take a moment to laugh. Simply spin the wheel to make a decision. It doubles as a desk organizer/decor and a paperweight, making it suitable for any coworker and even a boss. 
Pros
Doubles as a Paper Weight

Doubles as Desk Decor

Easy Spin with Fun Messages
Cons
Sayings Aren't Unique

More Expensive than Average Gag Gift 
Where to Buy
Buy the Decision Making Wheel/ Paper Weight on Amazon Here. 
Guajolote Prints Funny Novelty Memo Pads Bundle (4 Items) Everything is Fine

Even the best work environments get stressful and hectic. That's why I love these relatable pads as a gag gift. If you've ever seen the "Everything is Fine" meme, you may like this. The novelty memo pads come with 50 pages each, a simply stylistic stick figure graphic, and a one-liner. It reminds you not to take life too seriously– and also still works as a great go-to for note-taking. 
Pros
Useful for Note Taking

Universal Humor 

Chipboard Back
Cons
Relatively Small Pads

Fairly Plain Design
Where to Buy
Buy these quirky memo pads for a gag gift on Amazon Here. 
Gag Gifts for Boyfriend/ Girlfriend
CASOFU Burritos Blanket, Double-Sided Giant Flour Tortilla Throw Blanket
This is exactly the kind of ridiculous that I love for a gag gift. Give your boyfriend or girlfriend this tortilla blanket– which so happens to be a #1 bestseller in its category on Amazon. But it's not only available in tortilla print, but also as a pizza, waffle, and 3 swatches for the burrito look. The whimsical details are paired with soft fleece and it's also fade and shrink resistant as well as machine washable.
Pros
Cozy Fleece

Machine Washable 

Shrink and Fade Resistant
Cons
Expensive for a Gag Gift 

Some Customers Felt Print Wasn't Distinct 
Where to Buy
Buy this cozy blanket on Amazon Here. 
You Are An Idiot Journal 

This whimsical journal makes for a fun Valentine's gift. The bright red cover and back are accented with a doodle-like graphic with balloons. The notebook includes 120 pages. It's independently produced and a newer Amazon item, making it more unique than your average notebook. 
Pros
Whimsical Design

120 Pages

Great Price 
Cons
No Customer Reviews

Limited Details about Quality 
Where to Buy
Buy this playful notebook on Amazon Here. 
If You Can Read This Novelty Socks

Buy these whimsical novelty socks to help your partner relax. An Amazon Choice product, these men's and women's socks are designed to fit most feet. The premium knit blend is designed to not fray like many novelty socks. They're also machine washable and fade resistant.
The blend of elastic, spandex, and cotton provides comfortable wear with just the right amount of stretch. Designs include bacon, beef, chicken and waffles, chocolate, coffee, donuts, ice cream, milk and cookies, pizza, taco, tea, whiskey, and wine, all in bold colors. 
Pros
Many designs 

Stretch and Comfy Fit

Anti Fray, Anti Fade and Machine Washable 
Cons
One Size Fit May Not Suit All 

Not Practical For Matching 
Where to Buy
Buy these popular socks on Amazon Here. 
Gag Gifts for Christmas
Farting Elf Christmas Ornaments Red-Christmas Tree Decoration-Stocking Stuffer

No, this gift isn't for everyone– but isn't that a sign of a great gag gift? The elf plushie farts in tune to Deck the Halls and doubles as an ornament. Lightweight at just over two ounces, the plushie features a childish face and pairs with a vivid green and red outfit. The same company complements other plushies, such as a gnome and gingerbread. 
Pros
Whimsical Facial Features 

Classic Holiday Tune

Doubles as an Ornament
Cons
Fart Humor is Not for Everyone

Only One Song 
Where to Buy
Buy the farting elf plushie on Amazon Here. 
Light Up Christmas Hat LED Beanie Hat
Start the holiday season with a festive note with these acrylic light-up hats. This gag gift is an on-size-fits-most, with a joyous stylized printed design. Equipped with six lights (2 green, 2 blue, and 2 red), there are also 3 light modes for fast, slow, or consistent lighting. The double-layer acrylic knit fabric is comfy. Available with festive lights or a Christmas tree as the backdrop. 
Pros
Cozy Double Layer Knit Fabric

3 Light Modes

Festive Design for All 
Cons
One Size Fits All May Not Work For Larger Heads

Not Machine Washable
Where to Buy
Buy the festive beanie hat on Amazon Here. 
Inflatable Reindeer Antler Ring Toss Game
A #1 bestseller in its category, this gag gift doubles as a game for a holiday party. Choose from brown or green antlers as well as a Christmas tree design. A centerpiece and 8 inflatable rings come with each set. The smooth rings are made out of environmentally friendly PVC. Supportive straps make playing a sturdier experience. 
Pros
Environmentally Friendly PVC

Festive Designs

Supportive Straps
Cons
Inflatable May Not Last 

Some Customers Say It Didn't Inflate As Well 
Where to Buy
Buy the inflatable festive game on Amazon Here. 
Gag Gifts for Dad
Exceptionally Bad Dad Jokes Gag Gift Book
There's nothing quite like dad jokes, and this gag gift book is a great reminder. Meant to serve as an alternative to a card, these jokes are appropriately embarrassing– but also still family-friendly. There's even a place in the front to allow you to leave a personalized message. The book is 106 pages long, filled with jokes but slim enough to carry or pass around. 
Pros
Family Friendly

106 Pages of Jokes

Personalized Message
Cons
Delicate Binding

Jokes May Not Appeal to All
Where to Buy
Buy the Dad joke book on Amazon Here.
Novelty Dad Jokes Mug
Looking for something he'll use every day? This novelty ceramic coffee mug is printed in the USA and dishwasher safe. It features some classic Dad jokes, an iconic white and black and dialogue bubble design, and holds a standard 10.8 ounces of hot beverages. It's made out of food-safe ceramic and there's a money-back guarantee. 
Pros
Great For Coffee and Tea 

Classic Dad Jokes

Printed in the USA
Cons
Printed but Not Made in the USA

Not Suited For Taller Cups
Where to Buy
Buy this Dad joke coffee mug on Amazon Here.
Dad Joke Button

The joke button boasts an impressive 50 dad jokes, equipped with an extra loudspeaker so the whole family can hear. A bright yellow easy-push button includes a mustache motif and makes it easy to find– and bright and bold as a gag gift should be. Your purchase also comes with batteries to get the joke-telling right away.
Pros
Bright Cheery Design

50 Unique Jokes

Easy Push Button
Cons
A Little Pricey

Can Become Muffled Over Time 
Where to Buy
Buy the button on Amazon Here.
Gag Gifts For Groom-To-Be/Husband
Groom KeyChain Gift

This keychain gift is flirty, romantic, and humorous. Clean print is placed on a stainless steel keychain. Stainless steel is lightweight, durable, and won't corrode when exposed to precipitation or other environmental conditions. They even offer a 1-year guarantee against any manufacturing defects– unusual for something of its price tag, 
Pros
Stainless Steel Materials

Lightweight Design

Clean Print 
Cons
More General Theme 

Holder Not as Durable as Chain
Ann Arbor T-shirt Co. Beer Me, I'm Getting Married | Black Groom Bachelor Party

For the groom-to-be who loves a good beer, this is a fun gag gift. 100 percent bio-washed twill forms the body of this classic black ball cap with clear white lettering. A low-profile, six-panel style makes for a comfortable fit with adjustable metal closures in the back. It's also a great keepsake for after the wedding festivities. 
Pros
Comfy Adjustable Fit 

Classic, Timeless Design

Great KeepSake 
Cons
Limited to Beer Lovers 

One Size Fits All 
Where to Buy
Buy this bachelor hat on Amazon Here.
Bear King – The Official Beard Bib

Hear me out. This product is odd enough to work as a gag gift– but it's also useful and can keep your house cleaner. This quirky Shark Tank product features a light black apron meant to catch beard and sideburn hair while grooming. Adjustable neck straps, the ability to adhere to a mirror, and built-in suction cups are all clever additions. 
Pros
Adjustable Straps

Handy Suction Cups

Clever Solution for Mess-Free Grooming 
Cons
Thinner Fabric 

Suctions Can Loose Grip
Where to Buy
Buy the beard catcher on Amazon Here.
Gag Gifts for Mom
The Mom Button

I had a Dad button, and couldn't resist but add this button for moms. This gag gift is loaded with mom phrases (such as go ask your father) all with the press of a brightly-hued center button. The easy press button requires two AAA batteries and a lightweight design to transport anywhere. It makes for a fun gag and party gift. 
Pros
Easy Push Button

Comeback Phrases 

Bright Color
Cons
More Catered to Younger Moms

Audio Can Wear Out After a While 
Where to Buy
Buy the Mom button on Amazon Here.
Bedsure Oversized Blanket Hoodie Gifts for Mom

Goofy enough to be a gag gift, cozy enough to love. This oversized blanket hoodie will keep your mom warm on the coldest days and is ideal for lounging around. Soft polyester fleece pairs with polyester Sherpa for a warm design. Button upsides allow the user to adjust to the temperature and wide pockets are comfy and handy. Ribbed cuffs mean you can wear this hoodie and pull up the sleeves while doing chores. Plus, it's machine washable 
Pros
Available in 9 Sizes

Cozy Sherpa Fleece

Ribbed Cuffs and Button Up Sides 
Cons
Bulky and Can Get in the Way

Bottom of Robe Can Pick Up Dirt Easily 
Where to Buy
Buy this comfy robe for Mom on Amazon Here.
World's Okayest Mom T-Shirt

Just okay? This gag gift is a fun, sarcastic t-shirt for a mom with a sense of humor. The polyester and cotton blend is comfy, with printing in the USA to ensure long-lasting colors. The t-shirt is lightweight and breathable with a slight fit and also machine washable. These size-inclusive t-shirts come in black, gray, navy, pink, royal blue, and red. 
Pros
Size-Inclusive 

Machine Washable 

Comfortable Fit 
Cons
Not Pre-Shrunk

Runs Small 
Where to Buy
You can purchase this t-shirt on Amazon Here.
Gag Gifts for Over the Hill or Retirement
Amscan Old Zone Barricade Kit Party Decoration

Begin an over-the-hill party with this gag gift that doubles as decor. The inflatable set includes an orange safety cone and an inflatable barricade sign. It's a fun, bright design and allows you to celebrate with humor– useful for anyone who has a sense of humor about their age. 
Pros
Easy Inflatable Design

No-Fuss Decorating

Bright Color 
Cons
A Little Bulky 

Can be Fragile
Where to Buy
Buy the Over the Hill sign on Amazon Here.
Old-Age Survival Chain, Party Favor

This playful charm gift is very much a gag gift for someone celebrating an over-the-hill birthday. The beaded chain carries a whistle, a slow zone sign, and fake, very in theme gifts. With fake dentures and more, it's sure to fetch some laughs from the right crowd. 
Pros
Doubles as a Party Favor 

Playful Design

Universal Jokes
Cons
Charms May be Fragile

A Little Pricey 
Where to Buy
Buy these charms on Amazon Here.
Retired Schedule Calendar Mug

Celebrate their retirement with this fun but functional coffee mug. I always like coffee mugs as a gag gift– and you can even fill them with other gag gifts or candies to enjoy with their well-earned retirement. The ceramic mug is microwave safe and dishwasher safe for easy use and care, all with a brightly-printed lead-free design. Choose from 15 or 11 ounces. 
Pros
Dishwasher and Microwave Safe  

Brightly Printed 

Pleasing Design
Cons
Typical Mug– No Special Features

A Little Expensive
Where to Buy
Buy this retirement-themed mug on Amazon Here.
Smells Like Retirement Wax Melt

When you think about the best gag gifts, you probably think all about jokes and things they may throw away. But this retirement gag gift is also thoughtful and touching. Handmade and personalized in Florida, this wax melt comes with pleasing packaging.
Choose from several unique scents, including apple pie, driftwood, banana bread, birthday cake, Christmas tree, a day at the spa, lavender, men's cologne, pumpkin souffle, rose petal, sweater weather, unicorn farts, vanilla, and watermelon sugar. It's also vegan and made with premium oils, all produced by an Etsy seller with nearly 16,900 sales. 
Pros
Funny But Thoughtful 

Unique Signature Scents

Handmade in Florida 
Cons
Not a True Candle (Heat with Wax Warmer)

Requires Attention While Burning 
Where to Buy
Buy this retirement wax melt on Etsy Here.
Gag Gifts for Someone Who is Always Late
Enesco Whatever. Scrambled Numbers Always Late Square Hanging Wall Clock

A perfect way to tease someone who's always running late? A gag gift with a bit of style. This off-beat wall clock is made with earthenware and wood and weighs just 0.8 pounds. The whatever and scrambled design is both funny and oddly modern, with an abstract appeal. And the clock does work– the numbers are just all mixed. 
Pros
Modern, Abstract Design

Functioning Clock

Wood and Earthenwood Design
Cons
Fairly Small for a Wall Clock

Some Were Sent Defective Designs 
Where to Buy
Buy this clock on Amazon Here.
Running Late is My Cardio Mug
This gag gift carries a message and gets them motivated with their favorite coffee or hot tea. The ceramic mug is made to order and processed within 3 to 5 business days after being made (7 to 10 days). It's printed and shipped in the USA and comes with shipping protection as well as a 100 percent guarantee, and holds either 11 or 15 ounces. 
Pros
Handmade and Unique Design

Printed in the USA

100 Percent Guarantee 
Cons
A Little Expensive 

Must be Made to Order 
Where to Buy
Buy this mug on Etsy Here.
Gag Gifts for Wife 
Perfect Wife Facts Mug

I know, another mug. But this gag gift earns a spot on the list. This gift for a wife is goofy, flirty, and romantic all in one. The "nutrition facts" label lists off a series of attributes and would work as a side birthday gift, Valentine's gift, or anniversary gift. High definition printing is placed on a double-coated mug that's dishwasher safe as well as fade and cracks resistant. It's a standard size and can hold a little under 11 ounces.
Pros
Fade and Crack Resistant 

Unique Funny and Romantic Design

Dishwasher Safe 
Cons
Print is a Little Small

Slightly More Expensive 
Where to Buy
Buy the Perfect Wife mug on Amazon Here. 
Not A Day Over Fabulous Coffee Mug Funny Pink Gift Basket Set
A gag gift that she'll use? This gift basket set is fun and silly enough to be classified as a gag gift, while also promoting relaxation. These fuzzy pink socks ask someone to bring coffee while the mug defies age. The candles are made out of 100 percent natural wax and soy and the bath bombs are aesthetically pleasing and organic. All of this comes packaged in a beautiful setting.
Pros
Fun and Romantic

Soothing and Relaxing 

Organic and Natural Candles and Bath Bombs
Cons
Very Pink Theme 

A Bit "Nice" and More "Expensive" for the Category 
Where to Buy
Buy the Perfect Wife mug on Amazon Here. 
'When Life Gets Complicated, I Wine' – Funny Adult Coloring Book

Coloring books are great for relaxation, but this adult coloring book's theme is suitable as a gag gift. 32 pages of wine themes and unique designs present an entertaining gift for someone who likes wine. Who knows– you could even color together. It's well-rated by customers. 
Pros
Creative but Silly

Great for Wine Lovers

Relaxing
Cons
Not as "Laggy" as Other Gag Gifts

Only 32 Pages and Doesn't Come with Pencils
Where to Buy
Buy the wine coloring book on Amazon Here.
Final Buying Recommendations: Gag Gifts For Anyone
What do you do if someone doesn't quite fit into any of the categories I've mentioned? First, many of the categories are flexible. But there are also gag gifts that are great for nearly everyone. Gag candy, gag jigsaw puzzles, gag hats, gag candles, and gag tees are all great options.  Here are just a few more gag gifts if nothing else is fitting. 
Trekbest Money Maze Puzzle Box
What's the fun of giving someone money or a check? This puzzle box adds entertainment and makes them work a little for their money. If you want to double prank, you could even mix in some fake money with real dollar bills. The puzzle box is brightly colored and doubles as a piggy bank after. 
Pros
Prank Packaging 

Fun Way to Gift Money 

Unexpected 
Cons
Easily Solved by Adults

Not Large Enough for Gift Cards 
Where to Buy
Buy the puzzle box on Amazon Here. 
Archie McPhee 11761 Accoutrements Yodelling Pickle Multi-colored

This is the strangest pick on my list, but what's an epic gag gift list without a wacky idea? This pickle yodels with the simple push of a button and come with batteries. Customers mostly love the pickle, and it's the kind of ridiculousness you'd expect from a gag gift. 
Pros
Goofy and Unique

Great for Entertaining 

Great for Pickle Lovers– and Haters
Cons
Limited Use

Limited Tunes
Where to Buy
Buy this musical pickle on Amazon Here. 
Gag/ Funny T-Shirts From CafePress

Some of the best gag gifts are the ones they'll keep using–or, in this case–wearing. CafePress offers wacky t-shirts for men, women, and children. You'll find silly sayings, playful designs, and a nice variety of colors. Most t-shirts are made with 100 percent preshrunk cotton, with options for comfortable tag-free labels. And many of these designs are unique enough it'd be hard to find elsewhere. 
Pros
All Ages and Genders

Fairly Size-Inclusive

Unique and Fun Designs 
Cons
A Little Pricey 

Large Selection Could Overwhelm Some
Where to Buy
Shop the entire funny t-shirt collection on Cafe Press Here. 
FAQs
Epic Gag Gift Ideas: Final Thoughts
Gag gifts are a great way to show your humor, but as you can see, some of the best gag gifts are a little useful. While there's nothing wrong with gifting something just for a joke, some gag gifts, like candy, coffee mugs, and even games can be a lot of fun. And you can combine practical and silly with money gag gifts, and even make it challenging with something like this Mysterious Gift Puzzle Box.