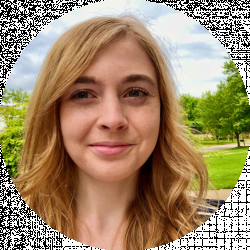 Latest posts by Erin Jamieson
(see all)
We all have one person in our life: that avid Harley Davidson fan who seems to have everything. Whether they're just a huge fan or an actual Harley Davidson motorcycle owner, choosing the perfect gift for that person can be a bit difficult, especially since there seems to be Harley Davidson merchandise everywhere you look. If you're stumped, look no further, we've compiled a great list of some of the best Harley Davidson gifts you can find for that special someone.
From wall prints to ashtrays, we have some of the best off the wall and hard to find Harley Davidson collectibles you can find online. These very rare and contemporary gifts are the ideal presents to give anyone, whether it's for a birthday or a Christmas gift. Whatever the occasion, we've got you covered!
Best Harley Davidson Gifts: How to Choose
Some helpful hints to ask yourself when trying to decide which Harley Davidson gift is best for each Harley Davidson fan:
Who would enjoy what the most?
Which gift is the best for the person you're shopping for?
Does this person have something similar?
Will this person enjoy the gift if they prefer useful gifts?
Would this person like memorabilia more than a gadget?
Is there a price range?
If you decide on these factors beforehand, choosing the right gift will be a lot easier and a much simpler process.
Why Harley Davidson?
The allure of Harley Davidson has spanned decades. The popular motorcycles have taken off into the realm of clothing, kitchenware, bedding, you name it. Since the motorcycles became so popular, even novice fans seem to want everything within the Harley Davidson brand in their homes.
Ideally, a Harley Davidson motorcycle owner would want another motorcycle, but for the practical gift-givers, Harley Davidson merchandise is just as good, and much less expensive.
Fun to Play Around With
The allure of Harley Davidson doesn't stop at home goods or clothing. You can find off the wall Harley Davidson memorabilia in all kinds of things, such as flower pots, gardening tools, blenders, plates, and even special drinking bottles. You can definitely get creative when it comes to choosing some funny Harley Davidson merchandise that will make that special person laugh. Don't limit yourself to the normal stuff when you can get something that this person will truly remember you by.
Versatile Price Ranges
So, just because Harley Davidson is best known for their luxury motorcycles, you definitely don't have to pay the price of a motorcycle for a Harley Davidson fan. There are so many great gifts at so many amazing prices, you don't have to break the bank to make someone happy. It's important that you don't go broke trying to please even the pickiest gift receiver.
So Easy to Find
So many Harley Davidson gifts are easy to find, but the items that we've compiled in this list are some of the harder to find items conveniently linked up for you. You could get some Harley Davidson scarfs or boots anywhere, it seems, but some of the items on this list will impress all the Harley Davidson fans on your list for sure.
So Many Fun Options
The best part of all this is that there are so many fun options to choose from. Picking out the gift may be just as fun as giving the gift. Odds are, if it makes you happy, it will more than likely make the gift receiver happy. And, after all, you would know this person the best, so just go with your gut and choose a gift that you believe they will be fully happy with. Don't overthink it too much, that's when things get confusing.
The Top Best Harley Davidson Gifts You Can Buy
We've compiled some of the best Harley Davidson gifts you can find in the market now. These are harder to find items that all have stellar reviews that will surely make that hard to shop for Harley Davidson fan in your life super happy.

Label: Best Vintage Find gift
These Harley Davidson Patent prints are the perfect gift for that person who has Harley Davidson everything. These are rare vintage prints that would look exceptional in a hallway or even framed in a working garage. Since these are vintage prints, a Harley Davidson biker would love these as they go into some of the inner mechanics of vintage bikes. This would be the best addition to someone's garage or working area, especially if they are working on Harleys.
There is a set of four prints in this package, so the price is really great considering all you get for it. These are unframed, but if you wanted to make the gift extra special, you could easily get these framed. As these aren't actual vintage Harley Davidson blueprints, they are a lot cheaper. They are really great renditions of the turn of the century Harley Davidson blueprints that all fans would appreciate and admire.
These come in premium grade glossy photo paper so the quality is there, and these prints will last for up to 100 years, or so the warranty boasts. These also come with a 30 day no questions asked money-back guarantee, so if you aren't totally jazzed by these prints, your money will get refunded with no hassles at all.

Pros:
Looks really great framed or unframed
Has a 30-day warranty with a full refund
Has a rare, vintage look
Is the best gift for vintage Harley Davidson fanatics
Affordable
Cons:
May be too small for some spaces
Specs:
Cost: Under $20
Free Shipping: Depends on Amazon account specs
Warranty: Yes
Money-Back Guarantee: 30 days

Label: Best Personalized Harley Davidson Gift
This personalized motorcycle name art is the best gift for someone who appreciates the little extra details. This would look great in a study room or even in a dining room where it can proudly be displayed. You can include a person's name or last name, or really technically anything you'd like, as it's completely customizable. This is the perfect gift for both the Harley Davidson rider and the Harley Davidson enthusiast.
It's simple to customize. Simply click on the "customize now" button and follow the direction that proceeds. The Harley photos will not be repeated for up to 11 letters, so you can have up to 11 different images that are brilliantly printed and expertly crafted.
While these photos do include other famous motorcycle brand photo parts, such as Honda and Indian, the motorcycle enthusiast in your life is sure to love everything about this piece of art. Even better, this comes in three different sizes given the length of the name, so you can choose the makeup of this gift accordingly.

Personalized Motorcycle Name Art | Amazon
This is a perfect unique gift of personalized art for the motorcycle rider or enthusiast. Includes hi-res photos of Harley Davidson, Indian, Honda and other Motorcycle parts.
Buy at Amazon.com
We earn a commission if you click this link and make a purchase at no additional cost to you.
03/16/2023 09:04 pm GMT
Pros:
Professionally crafted
Customizable
Has up to 11 motorcycle part pictures
High-resolution photos for an outstanding look
Has three different sizes
Cons:
Maybe too pricey for some
Specs:
Cost: Under $100 depending on size
Free Shipping: Yes
Warranty: Only with product design
Money Back Guarantee: No, due to customized letters

Label: Best Classic Gift
This Harley Davidson Carbon Fiber Inlay key chain is the best bet if you're trying to find a gift that is a safe bet, but nice. It's a classic key chain, so you really can't go wrong even if this person seems to have all the Harley Davidson memorabilia you can think of. This is an officially licensed Harley Davidson item, so you can bet that the recipient would be thrilled whether or not they have ten more Harley Davidson key chains.
This key chain is comprised of full metal construction with carbon fiber vinyl inlay that gives this key chain this really classy look. It is approximately 1.25" by 4.38" so it's not too big and not to small to miss it. It's the perfect size for that Harley fan, whether or not the bike. And you really just can't go wrong with a nice key chain. Everyone loves them. And plus, you really can't beat that price!
You can imagine that Harley Davidson fan in your life proudly displaying this key chain on their keyring as they're swapping notes on bikes in the shop or enjoying a beer at the bar with his or her buddies. It's a great conversation piece!

HARLEY-DAVIDSON Bar & Shield Carbon Fiber Vinyl Inlay Key Chain | Amazon
The Key Tag contains a 3M Simulated Carbon Fiber Vinyl Inlay. The Key Ring measures 1.5" Inches in diameter and is attached to a clip that can be used to clip onto almost anything. Show off your Harley-Davidson pride with this amazing Key Holder.
Buy at Amazon.com
We earn a commission if you click this link and make a purchase at no additional cost to you.
03/17/2023 09:31 am GMT
Pros:
Professionally crafted
Not too big or small
Carbon vinyl inlay
Will definitely stand out
Official Harley Davidson merchandise
Cons:
Maybe a bit too casual depending on the gift recipient
Specs:
Cost: Under $20
Free Shipping: Yes
Warranty: Refund only
Money Back Guarantee: Yes

Label: Best unique gift
This Harley Davidson knife is super great because it's so unique and so useful. Pocket knives are some of the most useful gifts out there and you can easily store this one within a pocket or within a car. It's 3.17 inches at a closed length and the blade is easily folded out for use. It's made of high-grade stainless steel and can definitely cause some harm, so make sure you gift this to someone old enough and responsible enough.
This is a drop point locking blade for safety, and it has dual thumb studs. You really can't beat that classy design, either, with that classic Harley Davidson insignia emblazoned right on the handle, any Harley fan will instantly swoon. What's great about his pocketknife is that you don't even have to use it in order for it to be a great gift. A lot of people collect all kinds of memorabilia just to keep looking at.
Whatever the use or intention of this knife maybe, it's a really classic gift that will make anyone happy. For those that aren't the outdoorsy type, you could even go the extra step and look for a really classy knife display case if you think the gift recipient will use it as a focal piece instead of an actual tool. You could pair the two for a great conversation piece on a wall or even on a coffee table.
Pros:
Exceptional quality
A good size
Carved in Harley Davidson insignia
A great useful gift
Easily concealable
Cons:
You have to make sure the gift recipient is age-appropriate and responsible
Specs:
Cost: Under $20
Free Shipping: Yes
Warranty: Refund only
Money Back Guarantee: Yes

Label: Best useful gift
This Harley Davidson ashtray is the perfect gift for the smoker in your life. Harley Davidson and smoking just seems to go hand in hand, but even if the gift recipient isn't a smoker, this would be a great accessory to have out on the porch for those who are smokers. The craftsmanship within this ashtray is top notch and the design is just cool to look at.
Even if someone wasn't super into Harley Davidson specifically, but liked motorcycles, this is the perfect gift. This would also be a great find for someone who is a mechanic or likes to fix up or build motorcycles in their spare time. Since it's not uncommon to find hobbyist mechanics, this would be the ideal surprise for someone to gaze at when that smoke break comes around again. Every ashtray is individually crafted with cold cast resin, so you can be sure that each and every one of these ashtrays are constructed with careful detail.
Each of these may vary slightly in color, as each one is handmade, but the design will remain the same. Best yet, as if ready to be gifted, each ashtray comes ready in a gift box. It's the best Harley Davidson themed gift you can find that comes already ready to gift. This takes away from the hassle of finding an appropriate gift box.

Decorative Motorcycle Chain Ashtray with Wrench and Bike Motif | Amazon
Any biker or mechanic would be impressed with this decorative ashtray! Trimmed with a wrench and enclosed by a motorcycle chain, this mini sculpture is a must have for any biker bar or mechanic's smoking room. Makes a great Father's Day gift for men who are fond of the open road, avid Harley enthusiasts, and of course, smokers.
Buy at Amazon.com
We earn a commission if you click this link and make a purchase at no additional cost to you.
03/17/2023 06:34 pm GMT
Pros:
Each ashtray is handcrafted
Expert detailing
Made from cold cast resin
Durable
Useful
Cons:
Specs:
Cost: Under $20
Free Shipping: Yes
Warranty: Refund only
Money Back Guarantee: Yes
Best label: Best gift for Harley Davidson biker
This universal premium bike phone mount is ideal for the biker in your life. This is a nifty phone mount so that someone can cruise on their Harley and be within sight of their phone at all times. This is also great for that person who likes to ride on the bike and listen to music, as the phone is within arm's length and songs can be changed easily. This is a universal bike mount so any phone can be used. It works with all Galaxy and iPhones.
The size of the mount is adjustable that can fit call handlebars. It has a secure grip with a strong clamp, so you don't have to worry about the mount slipping or dropping the phone on the road. This is a nice and sturdy mount made of hard plastic that won't break over time. The silicon netting underneath is extremely strong and will outlast any kind of rubber. This material can also stretch four times its size, so you won't have to worry about the phone slipping out or losing traction.
This is a great and thoughtful gift for that biker in your life that really likes to take long road trips or for the Harley enthusiast who likes to blow off some steam by listening to good tunes on the open road. You can't go wrong with added secure protection, as phones are essential during a road trip in case of emergencies. This mount comes with a lifetime guarantee with 100 percent money back. If you don't like the mount for whatever reason, just contact the company through Amazon and your money will be refunded with no questions asked.

Pros:
Exceptionally crafted
Hard plastic that won't break
Super stretchy silicon to prevent slipping
Durable
Useful
Cons:
May vibrate from the road
Specs:
Cost: Under $20
Free Shipping: Yes
Warranty: Full lifetime warranty
Money-Back Guarantee: Yes
Label: Most universal choice
If you have a Harley Davidson enthusiast in your friend's circle or family, but you have no idea what to get them, then consider a gift card! Harley Davidson gift cards can be purchase right on their website or straight from Amazon.
Not only will it work for any Harley lover on your gift list, it also allows them to spend the money on something they specifically want or need. You can never go wrong with a gift card, trust me!

Harley-Davidson Gift Card | Amazon
Good for the purchase of Genuine Harley-Davidson products and services. Card is issued by MetaBank, Member FDIC. Registered in U.S. Patent and Trademark office.
Buy at Amazon.com
We earn a commission if you click this link and make a purchase at no additional cost to you.
03/16/2023 10:19 pm GMT
Pros
Super universal and works for anyone
You can choose the amount
Cons
Specs
Any price range
Free shipping: yes
Warranty: NA
Money-back guarantee: NA
Whether you have a man cave or an open bar in your basement, this Harley Davidson style clock is the perfect addition to the wall. It's modeled to look like a retro-style Harley Davidson design.
The chrome ring shines as the neon lights up all the way around. It comes with a long cord so you can plug it in just about anywhere, or (if you're handy) you can hardwire it in. There's also an option of running it off batteries for a cordless look but remember to change them out when they go dead!

Harley-Davidson Essential Bar & Shield Neon Clock | Amazon
This Harley-Davidson Bar & Shield LED Clock is the new must-have for your rec room or garage. Long-lasting, bright orange LED lights emphasize the Bar & Shield logo and contrast the injection molded chrome housing.
Buy at Amazon.com
We earn a commission if you click this link and make a purchase at no additional cost to you.
Pros
Lightweight
Easy to install
Affordable
Cons
Specs
Under $100
Free shipping: yes, with Amazon Prime
Warranty: 30 days
Money-back guarantee: No
Best Harley Davidson Gifts: FAQs
What should I get my Harley guy for Christmas?
While we're sure your man would appreciate anything from you, if he's into Harley Davidson, then anything that will help make is ride smoother would work! Things like custom rain gear, a new leather saddlebag, or a pair of riding boots.
Does Harley Davidson have gift cards?
They sure do! You can purchase them in any amount on their website or straight from Amazon.
What is a good gift for a man who likes Harley Davidson?
You could also try tailoring gifts to his personal tastes such as custom t-shirts, mugs, food, and gift cards.
Best Harley Davidson Gifts: The Wrap Up
As you can see, there are so many wonderful and useful gifts for that Harley Davidson enthusiast in your life. With so many great gifts to choose from, you may find it difficult in choosing just one of these amazing gifts. If you're feeling generous, you may want to go ahead and purchase several of these gifts to either gift all at once, gift over a few holidays or give them out to various Harley Davidson lovers you know.
What's great is that all of these items are backed by Amazon standards, so most of these companies should provide full refunds and guarantees. If not, Amazon is always ready to work with you with their great customer service support. The only real thing you need to worry about is how many of each item you're planning on buying and making sure that all the Harley Davidson lovers in your life are accounted for.
Recommended Reads: