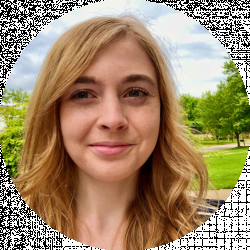 Latest posts by Erin Jamieson
(see all)
It wasn't until my dad decided to create an 'untimate man cave' in his finished basement five years ago that I saw what was behind the trend and started brainstorming the best gifts to help fill the space. In fact, an emerging trend in interior design is adding rooms or spaces for people to spend time doing what they love and taking a break from the stress of work and family.
Whether the person you're buying for is looking to entertain once it's safe again, or just wanting a place of their own, here are my best gift ideas for decorating, entertaining, and enjoying their man cave to the fullest.
Best Man Cave Gift Ideas
Whether you are considering of opening up a man cave, or your groomsman is, we have covered lots of cool stuff to gift, no matter what your budget is. Here follow our top favorite picks:
Decorating & Furniture
If they're first starting their man cave, these are my must-consider man cave gift ideas. From wall art to make the space their own, to pillows and blankets for keeping comfortable, and even reclining chairs to enjoy the next big game, these are gift ideas that are essential for getting a man cave started.
These gift ideas range from budget-friendly to gifts I'd recommend more as a group gift. But either way, furniture, and decor are great first steps for enjoying a man cave.
Wall Decor
What is more fun and on-theme gift than a man cave sign with rules to greet anyone who enters? This man cave sign is customizable, meaning you can create up to eight rules.
Sturdy birch wood and sustainable, eco-friendly ink; you can select from multiple cave sign sizes for the perfect fit. A table stand is also included if you aren't into nailing it to the wall. Buy Here.
Climbing Man Wall Decor
Gifting for someone with a unique take on style and humor? This clever take from Neiman Marcus on Man Cave Decor is perfect for that. Cast iron men climb 'ropes' for a 3D appeal, keeping it unique but also understated. Buy Here.
Enter at your own risks signs aren't just for teenagers–I love this as an add-on or small gift idea for making a man cave its own. The 100% polyester sign is made in the United States, with embossed aluminum and includes two holes for easy hanging. Buy Here.
A custom wall decal means so great possibilities for creative minds. The wall decal can easily be moved, repositioned, and put on and off without damaging the paint. The material is also eco-friendly and allows you to order the text, size, and colors of your choice. Buy Here.

Rugs & Mats
Rugs and welcome mats make a man cave feel more complete, even if the person you're gifting is going for a minimalist approach. A little bit of personality goes a long way.
Technically this doormat could be used outside, but there's no reason not to place it right outside a basement man cave, plus it's more durable and perfect for traffic in and out.
Handmade, UV printed, and no-slip backing is just a few reasons I like this for a gift–plus it won't shed. Buy Here.

We all know that a pool table, pinball machine or foosball table is an excellent gift and much-needed man cave accessories,  but if you don't have the right budget for that, and you still have a friendly sports rivalry? This clever mat features two teams of your choice, pitted against each other side by side with bold colors.
Made out of 100% natural rubber, it's durable enough to withstand heated games and can be used both indoors and out. Buy Here.

Pillows and Blankets
Yes, even a man cave needs some comfort, especially if it's going to be used for lounging, gaming, and catching the biggest game. I love these gift cave ideas for how personal but still creative they feel.
Upgrade a typical pillow with this vintage-inspired sports pillow cover that'll look right at home in a man cave. The front is 100% cotton and includes a burlap back, envelope enclosure, and textile, eco-friendly print.
Easy to swap out, you can even buy a few at a time for different sports seasons. The best part is that this pillow cover is customized to order. Buy Here.

A simple statement, and a great gift idea for a man cave; this personalized cushion is handmade and includes comfortable cotton and polyester filling. You can add a name or personal message to be printed on cotton canvas. Buy Here.

Gamers in the man cave? I love this pillow cover as a gift for all ages, with a modern and bright, fun design. The pillow cover features a gaming design and saying, with an easy to use an invisible zip cover. Buy Here.

This fleece blanket is on a theme for a man cave and also cozy: a win-win. Select teams of your choice to be printed on the fleece, with hand=embroidered blanket stitching. The handmade throw ships for free across the United States. Buy Here.

Furniture
All man caves need furniture for lounging, setting down drinks, and stashing game stats. While these gift ideas are obviously more expensive, they can be some of the best ideas for group gifting.
Nothing says man cave quite like a reclining chair, and this one comes with some great features. Perfect for enjoying the big screen TV or even gaming, this chair includes extra padding underneath faux, durable leather, with a solid steel frame to support up to 330 lbs. A USB port and cup holder makes it especially handy. Plus, it comes with a one year warranty. Buy Here.

Ashley Furniture Man Cave Collection
The perfect furniture for a man cave? Think dark and natural woods; blacks and neutrals, with a minimal design. I love this collection for a whole host of gifts for a man cave: you'll find end tables, coffee tables, natural tone ottomans and sofas, and even tables specifically for charging and storing. It's also reasonably priced, starting at just under $120. 
Gaming Essentials
If there's any great place for gaming, it's a man cave–which is why some of the best gifts for gamers will be perfect ideas for a man cave. These are some essentials you'll want to consider.
Consoles
Console gaming is increasingly popular and more immersive. Not only can you connect to a big screen, but console gaming is great for entertaining and hanging out with others in the man cave. The biggest console gaming systems right now are the new PlayStation 5 and the XBox Series X and S. Buy/ Learn more at the links above.


Gaming PCs
Maybe the person on your list prefers gaming on a PC. The best gaming PCs aren't cheap, but the good news is that there are reasonable options at different price points.
You want a dedicated graphics card, separate from the central processing system; RAM of at least 8GB, preferably more: SSD or higher-level storage; and an integrated cooling system for proper ventilation. Turbo surge is very helpful for demanding games. Desktops tend to be more bang for your buck.
Splurge: Alienware Aurora R11 Gaming Desktop
Alienware is perhaps the biggest new in desktop gaming, and for good reason. This stunning machine is a gamer's dream and will be the draw of their man cave.
You'll get the 10th generation Intel Core 5 processor, with a speed up to 4.3GHz with turbo surge; the ability to upgrade up to 64GB of memory, and plenty of specification options. I'd recommend this only for a serious gamer or if you have a generous budget, but it's undoubtedly one of the best gaming PCs you can buy. Buy Here.

If you don't need all the bells and whistles, this Dell gaming desktop is a great option for bringing gaming into the man cave, priced at under $700. Powered by a 4-core, 10th generation Intel I3 processor, the starting price can reach speeds up to 4.3 GHz, comes with 8GB RAM, and an impressive 1TB storage. Buy Here.

A backlight amps up the gaming experience in the man cave, making it a great gift idea if they already have the basics down. There are countless options you can buy, but my pick is the Gove Rgb Led Strip Lights. This works not only with gaming monitors but also with sound systems.
LED corded electric lights to display up to 15 different hues at once and include wireless control and can be voice-controlled via Alexa or similar products. Buy Here.

A man cave can get noisy–which is all the more reason why I recommend gaming headsets for superior sound quality control and a more immersive experience.
One of my favorites is the HyperX Cloud Alpha S – PC Gaming Headset, 7.1 Surround Sound. This highly-rated gaming headset is among the best in overall value, coming in at under one hundred dollars and featuring features like dual-chamber drivers; a chat mixer; surround sound with noise cancellation; and an adjustable and comfortable memory foam fit. Buy Here.

Sound Systems
A man cave just isn't complete without a sound system, whether it's to amplify other tech; to get the latest news; or to belt out favorite songs. Sound systems are practical too, meaning these gifts can be used not only for the man cave but around the home, too.
Boise is a true leader when it comes to theater sound systems, and nearly anything from their catalog of products will make a great gift for the ultimate viewing experience in a man cave. Select from TV speakers, soundbars, home entertainment systems, and accessories.
Prices range from $250 to $4,000 and offer features like Jewel Cube speakers with angled drivers for blending direct and reflected sound; amplified bass and wireless connectivity. Shop the Collection Here.

Smart Speakers
There are countless options for smart speakers and smart speaker systems on the market now, and most of them make great gifts for a man cave.
From checking the weather to the latest game updates, to playing radio and more, smart speakers are one of my favorite gifts when you can't think of what else the man cave needs. Top-rated speaker systems I recommend include the Google Nest; the 4th Generation Amazon Echo with Alexa; and the Bose Home Speaker 300 with Alexa.



Man Cave Bar Gifts
What's a man cave without some great drinks a beer mug or beer glasses and a beer pong table? From building up the basics for a bar to adding accessories and more, these are my top ideas for creating a lively environment, perfect for entertaining or just unwinding alone. These are great for gifts for beer lovers, too.
Sunny Designs Homestead 5 Piece Set
This charming bar set is just one example of a gift idea for getting a full bar up and running. Rustic, slightly weathered wood and dark leather cushions for the bar stools make for a great statement in a man cave.
The set includes a counter, bar table, and bar stools and is made of metal and mahogany wood. If you happen to have a bigger budget, then you can also consider adding up a mini fridge too, because the next game day needs to be perfect and to have lots of cold beer! Buy Here.
Industrial, sleek, modern and minimalist, this is a clever gift and solution for seating in tighter spaces. You can either assemble yourself or half a customized finish. It has a handmade appeal and is used to suit a variety of bar styles. Buy Here.

Wine Racks and Coolers
Wine racks and coolers are perfecting for stashing whiskey drinks and wine as well while keeping them tasting their best (a bottle opener, some personalized coaster, and beer glasses are also a cool stuff to pick!). For the ultimate man cave that's serious about wine, I love the Wine Enthusiast 24-Bottle Wine Cooler, with a sleek design featuring a reflective smoked-glass door. Want just a few bottles displayed?

Consider this 12 Bottle Wall Wine Rack or this countertop Butterfly Wine Rack (which is perfect for a smaller gift). Buy at the links above.

Gift Cards
Gamestop, Steam, and Origin are great picks. Also, consider more general gift cards like Amazon or certificates for furniture stores. Shop for about any gift card for gaming and entertaining than you can imagine on Amazon Search.

Subscriptions
Streaming
Consider streaming service subscriptions, like Hulu, Netflix, and HBO and music streaming like Pandora or Apple Music. All of these are perfect for entertaining and gifts to support the man cave and are also great compliments to another gift.
Wine, Beer, and Food
A man cave simply isn't complete without great food,  cold beer, whiskey or wine. My favorite options include the California Wine Club; Freshly; the Beer of the Month Club and of course, a liquor dispenser.

FAQs
Question: What is the point of a man cave?
Answer: What a man cave means depends on who you're asking. But generally speaking, a man cave is a place where someone can have time to themselves, have fun watching sports or pursuing hobbies, and just hang out to get away from the everyday stresses of life. Think of it as a personal hideout.
Question: What should every man cave have?
Answer: Every man cave needs to feel special to unique personalities, but essential include comfortable chairs or sofas and recliners; a TV; music systems and gaming consoles; and ideally a place to serve and entertain.
Question: What is a good gift for a man who has everything?
Answer: For the man who seemingly has everything, good gifts include watches, ties, wallets, books, and gift certificates. A surprise subscription and a note can also go a long way. Above all, you want to make sure you give gifts personalized for him.
Question: What are good small gifts for guys?
Answer: Gifting a guy doesn't have to be expensive. Sometimes the best gifts for men are the small ones. Consider a personal basket full of his favorite snacks and drinks; an inspirational book; equipment for a project or sports equipment. If he has a specific hobby, consider going along those lines, such as gifts for movie lovers.
Final Thoughts
Hunting down gifts for a man cave can be interesting, to say the least. From sound systems for music lovers to high-end gaming equipment to smaller items, there are endless possibilities. Every man cave needs decor, entertainment, and a bit of imagination–with those, you can't go wrong.