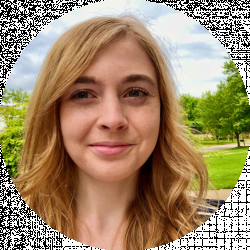 Latest posts by Erin Jamieson
(see all)
Musicians see and appreciate things in ways others don't–which is why coming up with the best gift ideas requires some imagination on your part. Whether you're shopping for the best gifts by age, activity, or lifestyle, the first step is thinking about gifts that will really speak to their passion and what could be useful.
Giving a gift is also a way of giving back–musicians give us the gift of music, which can make a larger impact than you might think. In fact, there's an entire foundation devoted to creating more access to musical instruments, education and more as a way to enrich students' lives.
Music also has many health benefits, with correlation to improved mood, lower stress levels, and may even be helpful for those on the autism spectrum.
But you'd be forgiven if you're short on gift ideas for the adult musician you know. To help you thank the musicians in your life, we've put together a guide of best music gifts ever, sorted by category, and available through a variety of vendors and different budgets. First, let's answer some of your frequently asked questions about gifts to give to a musician friend or someone you know well.
What are the best gifts for musicians? 
The best gifts for musicians come from understanding what inspires and supports them. Whether you're shopping for gifts for budding, indie, local or even more prominent musicians, the principle is the same: giving gifts that encourage and recognize their creativity and hard work.
By searching for the best gifts for musicians, be as aware as possible what they already have and what they might need. Beginning musicians will benefit greatly from basics, though even more experienced musicians will appreciate back up supplies and other basics.
For experienced musicians who seem to have all the essentials covered, consider either upgrading their current equipment, or going a more creative route, with decor, accessories, and even inspiration and experiences that can refresh, inspire, and encourage.
Above all, musicians appreciate a gift that shows appreciation. So with that in mind, let's look at some of the best gift ideas for the musicians in your life:
Best Gifts for Beginning Musicians
Budding musicians have a lot of start-up costs, and may not have the resources to always pursue their passion to the fullest. Gifts for budding musicians should focus on essentials and getting them started, with some inspiration thrown in there.
Music/ Headphone Stands
 A music stand is the most, and having more than one, or ones that express a personal touch. Music stands should be sturdy, but also portable and easy to store.
Aubrie Adjustable Music Stand: For a classic, elegant stand that's sturdier than your typical metal fold up, this is a beautiful option featuring a cherry wood finish. Also available in Windsor Oak, it's easy to assemble and sure to make a lovely statement; buy for one hundred and fifty dollars.



Elegant Black Metal Stand: If you'd prefer a metal stand, this one from Home Depot is more aesthetically pleasing than a typical music stand, and can work for both traditional and more modern setups. It's sturdy but also portable; retails for one hundred and twenty dollars.


Headphone Holder: In addition to music stands, headphone holders are very useful for a number of beginners. This wooden stand is handmade and has a natural, minimalist appeal; buy for sixty dollars.

Metronome

No matter the instrument, musicians can make use of a metronome, especially when they're first starting. A metronome helps establish a rhythm, which can be tricky.
Soundbrenner Pulse Vibrating Metronome: A modern twist on the classic, this metronome integrates directly with MacOS, with two bands (short and long), run by a 7G ERM motor and haptic driver, with tempo controls directly at your wrist. The app is add-free; retails for eighty dollars.
Korg KDM-3 Digital Metronome: A slightly more traditional option, but with the advantages of going digital, this metronome offers a high-output onboard speaker, generous tempo range, and LED indicators. There are also eight different sound settings and nineteen beat patterns, among other impressive features; buy for fifty-two dollars.

Tuner
No matter what kind of instrument you're trying to buy for, one of the best gifts you can give is a tuner.
Snark SN5X Clip-On Tuner This tuner is a great option especially for musicians learning to play string instruments. For just twelve dollars, this tuner does the trick with a full-color display, complete rotation, and a sensor for vibration.

Tuning Apps: Go digital with tuning apps, which are increasing in popularity as practical ways to modernize the tuning experience and smart technology.
Cleartune: Available for Android and IOS, Cleartune is known as user-friendly, even for beginners, complete with custom presets, a variety of pitch settings, for easy use. Where to Buy: Google Play, for Android (four dollars) or the Apple Store.


TonalEnergy: Although it's available for IOS only, this app features many great options, including a wide pitch range; different difficulty settings; and various recording options; buy for four dollars.


iStroboSoft: Available for both IOS and Android, this tuning app is especially pitch sensitive, with an input boost and noise filter; buy for ten dollars.
Supply Kit
This is more a DIY gift idea for beginning musicians (or all musicians for that matter). What you include is up to you, but here are some ideas: guitar pick (for a guitar player); first aid supplies; sheet music or links to downloads; gift cards for music supply stores; backup accessories (reeds for clarinets, cheap earbuds, etc); a personal note; reusable water bottle/ mug to stay hydrated.
Musicians get worn out, and so, along with first aid, relaxation kits or related materials are also welcome.

Best Gifts for Musicians that they will Actually Use
If, on the other hand, you're looking for the best gifts for musicians that seem to have all the essentials covered, and more, it can be especially challenging. Instead, think about gifts that pay tribute to their passion for fun decorative and entertaining ways.
Clothing/ Merchandise

 Clothing and related merchandise can be a fun and celebratory gift for musicians.

Decor

Help musicians spruce up their space with desk and wall decor for a splash of personality, inspiration, and personal touch.
Wall Art
The great thing about this gift idea is that comes at all budgets and be used for professional studios, home studios, or even general living spaces, making it one of the best options for musicians that already have everything.




Rugs and Welcome Mats
Make space truly its own with a welcome mat or rug. Musicians will appreciate a gift that sets the tone.
Personalized Record Doormat: This quirky doormat plays a nod to retro-loving musicians and can be customized with a name; buy for thirty-five dollars.


A cozy offers a variety of colorful, modern and expressive rugs, from a black and white music note to a neutral and soft toned guitar pattern; average costs of fifty to one hundred dollars, with sales.


This No-Slip Music Tree Rug is a great way to fill a space and works for a variety of musicians, with an array of instruments, music notes, and design with stark contrast; retails for fifty to one hundred and twenty dollars based on size and sales offerings.
Best Gifts for Any Musician
These gift ideas can work for any musician, no matter where they are in their playing, career, or no matter what interests they may have. In other words, these are "safe gift" ideas for musicians on your list.
Gift Cards
You can go as themed or general as you want. Chances are, musicians, especially budding ones, can use gift cards, from coffee houses to other places to go, to funding the next trip to the music store. Where to Buy: most gift cards you can purchase through online retailers; retailer-specific websites, and sometimes in chain stores.
Subscriptions

In addition to the tuning subscription services, there are a number of other subscriptions that might be of use to musicians.
Streaming Services are helpful. Not only should it be a given that musicians are fond of music, but streaming services can also be ways to inspire them and expose them to artists they may have not otherwise heard. It's also important for musicians to keep current and aware of current musical and market trends.


 Amazon Unlimited costs ten dollars per month or eight dollars for Prime Members. You have on-demand, ad-free unlimited access to your favorite song lists, with the option to listen offline and hand free with Alexa.



Pandora: Pandora is another one of the best streaming options, with free different plans. There is a free plan, but Pandora Plus, at five dollars per month, offer add free and offline listening, while Pandora Premium offers the ability to make and share playlists for ten dollars per month.
Subscription Boxes
Subscription boxes arrive directly to the home, normally on a monthly basis, full of fun themes. Most of these are catered more for music lovers but are fun a fun gift to give and a way to celebrate music with a twist.
The Music Box: Offered through Crate Joy, the Music Box offers a variety of music-themed items, including mostly CDs from different genres, so this is the best gift idea for the traditionalist who likes hard copies; twenty dollars a month.


Vinyl Record Subscription: Vinyl is coming back in style, and for musicians that have a record player (or you can buy one for them), this subscription box offers 3 types of vinyl from 'popular' artists for a month, for a little over twenty dollars each month.
Where to Buy
We've provided links for all gift ideas mentioned, but other places you can buy gifts for musicians include online retailers such as Musician's Friend; Sam Ash, and local music stores.
Frequently Asked Questions About Gifts for Musicians
What to get a teenager who loves music?
Whether a music lover or musician, teens can be particularly tricky to find the best gifts for. One area you might consider tapping is high-end headphones. Within the last few years, in particular, flimsy earbuds have been increasingly replaced with substantial Bluetooth headphones with special features such as surround sound, amplifiers, and more. To that end, sound systems are quite popular amongst teenager music lovers as well. If you want to find a creative and bit more affordable gifts, subscriptions for streaming services and graphic t's are a great way to go, also Bluetooth speaker, guitar tote bag, portable speaker, guitar coffee mug etc. might be a perfect gift.
What do you get a music producer as a Birthday or Christmas gift?
The best gift ideas for a music producer, as you imagine, have some in common with musicians but differ slightly. A music producer helps musicians develop and market songs for different markets.
While it's likely a professional music producer will already have access to professional equipment, there are some gifts that can help. Ideas include hard drives, and other essential technical equipment, including keyboards, audio plugins, and sound systems. Posters or decor for their space are also welcome.
What do you buy someone who loves guitar?
For guitar musicians or casual players, several gifts may come in handy. Consider basic guitar supplies (guitar strings cutter, tuners, humidifier, stand, replacement strap, picks, and cables); fun inspiration from a game like Guitar Hero; and carrying cases.
What do you buy a pianist for Christmas/birthday?
If guitars are popular, so are pianos, one of the most ubiquitous instruments both in the United States and abroad. Pianos are even often a stepping stone for budding musicians who may later go on to play other instruments as well. For pianists, the best gift ideas include essentials like a piano stool; metronome; piano stand (if needed); transcription software; music stand light; and related accessories. For the beginning pianist, lessons and music books are also welcome.
What is the best gift for a singer?
Singers are a bit different when it comes to brainstorming the best gift ideas. You want to think of gifts that are best for supporting the work (and toll) singing takes. Some gift ideas include self-care, such as throat pastilles to alleviate the strained singing can take on vocal cords, or even soothing teas. Accessories for microphones and sound systems, editors and related products are also belonging in the perfect gift idea category. Even something as simple as a space to sing and record (and this is true of musicians as well) can be among the best gifts. Of course, the music itself can be a great inspiration for an aspiring singer. For little kids just starting to sing, something like a karaoke machine can be an inviting but also helpful introduction.
Recommended Reads: