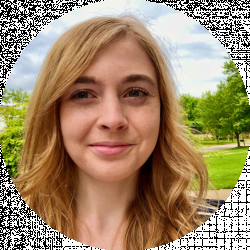 Latest posts by Erin Jamieson
(see all)
Some swimmers seem to spend more time in the water than out. While that may seem like a problem when it comes to coming up with gift ideas for swimmers, instead use that as inspiration. The best gifts for swimmers are gifts that enhance their swimming experience, celebrate their passion, and add a splash of fun.
Swimming no doubt is a popular past time in the United States, with over ten and a half million pools in total. But true swimmers are more unique: over half of Americans don't even know how to swim! Swimming can be expensive–whether that means being a pool owner or joining a sports club or swim team. Between that and swim gear, there's no doubt that there are many ways to celebrate the special swimmer(s) in your life.
What are the best gifts for swimmers? 
Now let's delve right into gift ideas for swimmers. All of these ideas will be arranged by category, so you can peruse as you see fit. We've also made an effort to include gifts for a variety of ages and at a variety of price points, so whether you have a 9 year old swimmer in your life, a coach, or a competitive athlete, you'll have gift ideas for birthdays, the holiday season, and more.
Best Gifts for Beginning Swimmers
In this category are gift ideas aimed at helping swimmers who may just be starting to learn. This could apply to young swimmers, but even those who are older and just got started, or want to get started with swimming. Of course, what you gift will be determined by how well you know the swimmer, as well as what they may or may not already have.
Swimming Kit
This is a great gift idea for anyone starting to dip their toes into swimming, especially if they don't have much. Since this gift can be rather expensive, this could also work well as a group gift. Purchase a large basket, bucket, or container and fill the bottom with something like decorative confetti, then stuff it full with essentials. Better yet, buy a swimming bag (waterproof/mesh).
We'll have a category just for essentials, but here are some items you may want to include: lap swimming suit; swim cap; goggles; shampoo/ conditioner; towel; gym locker flip flops; reusable water bottle; casual clothes/ cover-up
You may adjust based on what essentials the swimmer needs.
Swimming Guides
If your swimmer is old enough, get them started with some reading for beginners. A book or two can go a long way in encouraging, informing, and directing. Guide books include:
The Complete Beginners Guide to Swimming by Mark Young. Meant to help swimmers through various levels of learning and training, this book may very well be essential that'll grow with them. The book covers swimming technique of different type, fears, questions, and insights. With six easy to navigate chapters, readers can easily find guidance on topics and even get behind some topics of interest, such as the science of swimming.



Swimming Made Easy: Beginner and Expert Strategies for Becoming A Better Swimmer by Ace McCloud. Another guide book for swimmers in your life, this focuses on learning and mastering the four main swimming strokes, as well as working on technique in order to improve power, speed, and efficiency. It does go into some more technical details of swimming strokes, but it should be an appropriate gift for swimmers just starting out.



Learning to Swim by Marge Saiser. The most updated book on this list, this is more of a motivational book, packed with stories, but it's a great gift idea for beginners looking to develop a love and fuller appreciation for swimming. Broken into short stories, it's also a collection you can easily return to in between swimming sessions.

Learning to Swim | Amazon
It is a collection like this that brings us back to what we love most, connection to a world that at best is indifferent, and Saiser's deftly rendered story of place and its characters does not disappoint.
Buy at Amazon.com
We earn a commission if you click this link and make a purchase at no additional cost to you.
11/29/2023 05:41 pm GMT
Gift Certificates
Gift Certificates may seem generic, but in this case, they can be a perfect option for beginners who are starting off without much gear or knowledge. Consider cards and certificates from sport stores, swim stores, or even towards paying for private lessons or swim classes. With those, you balance adding both a personal and practical approach for swimmers, while also making sure they're getting what they need.
Essentials for Swimmers
This is the best category when it comes to helping swimmers with gifts that will prove essential to everyday swimming. Whether you're helping a beginner stock up, or just replenishing the needs of regular swimmers, all of these gifts may seem less unique than some categories, but they may also come the most appreciated.
Swim Caps

Swim caps are one of the most useful gifts you can buy for swimmers because it's hard to have too many. Swim caps are used both for recreational and professional swimming and are important for protecting the scalp and hair. You can always go for colorful, or even potentially personalized, caps to make them feel a bit more unique.
Speedo Silicone Swim Cap: A classic but basic, at under ten dollars you could even buy a few. Highly rated and popular, the design fits smoothly and is perfect for lap swimming. It also is more durable than Latex caps, and comes in over a dozen colors.



Speedo Silicone Swim Cap | Amazon
Protect your hair from chlorine with this durable swim cap made from pliable silicone and designed to fit comfortably without any snagging or pulling. Style available in classic Speedo solid colors & unique prints. Choose a color or print that expresses YOU.
Buy at Amazon.com
Buy at SwimOutlet
We earn a commission if you click this link and make a purchase at no additional cost to you.
11/30/2023 07:52 pm GMT
TYR Long Hair Wrinkle-Free Silicone Swim Cap: Long hair? No problem. Some swimmers may get frustrated with the work of cramming in longer hair into smaller caps, but this acclaimed cap by TYR helps make that easier, with an asymmetric, no-snag design that won't wrinkle and is even designed to reduced pressure around the head. It comes in six colors, including basics and fluorescents.


Michael Phelps Limited Edition Race Cap: For the swimmers who also happen to be Michael Phelps fans, there's this fun but functional race cap, with two levels of silicone designed for fit and performance.
MP Michael Phelps Race Swim Cap | Dick's Sporting Goods
Pull on your swim cap before you take the block this season with a cap by MP Michael Phelps. The Race Swim Cap delivers a sleek, streamlined dome fit for your next training session, open swim or meet. With a silicone construction, this cap offers a fit that's designed for the competitive swimmer.
Check Price
We earn a commission if you click this link and make a purchase at no additional cost to you.
Goggles
Again, while the swimmers in your life may already own goggles, this is a great gift idea because it's always good to have replacements on hand.
Speedo Vanquisher Mirrored Goggle: Retailing at around twenty dollars, these popular goggles are a good all-around value, and feature anti-glare coating. The low profile design includes three nose pieces and a low profile design for a better fit.



Roka R1 Goggle: Sure to make a splash, this sleek design by Roka is hard coated to last longer, includes anti-fog technology, and special design to adjust to changing light, speed, and a variety of swimming environments. Best for performance athletes and retails at around forty dollars.

ROKA R1 Anti-Fog Swim Goggles | Amazon
Designed to excel in open water, the R1's patented forward-looking lens angle gives you unparalleled visibility in the direction you're swimming
Buy at Amazon.com
We earn a commission if you click this link and make a purchase at no additional cost to you.
Other Essentials
While you can buy a swimsuit, it's not the best gift idea for most unless you know a specific size and preference. If you're looking for more essentials you can't go wrong with, consider the following:
Flippers. Flippers are meant to improve technique and often used during training. Good picks include TYR Crossblade; Speedo Adult Fitness (for recreational) and TYR Flexfins. Or, as an alternative, you can also try DragSox, which work like flippers but are mesh 'socks' you put on your feet and gaining in popularity.




Speedo Adult BioFUSE Fitness Fin | Amazon
Engineered with Speedo BioFuse technology to perform in harmony with the body, these short fins can be used to improve lower body fitness, leg strength and ankle flexibility while maximizing your speed in the water.
Buy at Amazon.com
We earn a commission if you click this link and make a purchase at no additional cost to you.

TYR Flexfins | Amazon
Designed to increase leg strength and enhance foot flexibility, our Flexfins are a perfect choice for swimmers at any level that are looking to increase performance and decrease times. Color-coordinated by size for easy identification on the pool deck.
Buy at Amazon.com
We earn a commission if you click this link and make a purchase at no additional cost to you.
11/30/2023 06:04 pm GMT

UltraSwim Chlorine Removal Shampoo | Amazon
Nothing kills a fun day at the pool like a headful of tangles! Ultra Swim removes chlorine's bond, making hair super manageable!
Buy at Amazon.com
We earn a commission if you click this link and make a purchase at no additional cost to you.
12/01/2023 12:17 am GMT


You may think that electronics and swimming don't mix, but in this case, there are a number of gifts that may be just perfect for swimmers who already have the essentials covered and are looking for a fun, innovative way to enhance their swimming experience.
Waterproof Headphones/ Players
If you want to add some music into the swimmer's life, just make sure that the headphones and players are 100 percent waterproof and designed for swimmers.
SYRYN MP3 Player: At just sixty dollars, this gadget offers up to 8GB of storage, or an average of two thousand songs. The lightweight design features a swivel clip that works with goggles, while large raised buttons can be reached while swimming to shuffle or change songs.



SYRYN MP3 Player | Amazon
Swimming with music is a great way to shake off the quarantine blues! This features three large, tactile buttons enable you to easily operate the SYRYN mid stroke. Engage the onboard shuffle feature while you swim to instantly refresh your favorite playlists on the fly
Buy at Amazon.com
We earn a commission if you click this link and make a purchase at no additional cost to you.
11/30/2023 10:08 pm GMT
Delphin Waterproof Micro Tablet: This incredible device goes beyond the basic shuffle player and works with Bluetooth and Wifi, complete with a touch screen, with the ability to add apps like Spotify, Pandora, and even Podcasts. Choose from an 8 or 16GB device, for a little over two hundred dollars.
Delphin Waterproof Micro Tablet | Amazon
Listen to your favorite streaming services underwater! Install apps like Spotify, Pandora, and Audible, then listen to music, podcasts, and audiobooks underwater.
Buy at Amazon.com
We earn a commission if you click this link and make a purchase at no additional cost to you.
Watches/ Trackers
Activity trackers may be all the rage, but did you know you can also get ones designed for swimmers?
The Swimmo Smart Watch comes in three unique designs and colors; and features three tracking systems for heart rate, intensity, and a training guide. It also syncs with smartphones for an app to track your workouts, goals, and overall progress. Retails at around two hundred dollars.
Out of the Box
Looking for something unique but still useful? Consider something like a Training Mirror, which can be placed at the bottom of any pool. The idea is to give swimmers quick, unbiased feedback so they can assess swimming strokes and technique; this retails at just under a hundred dollars.
Stocking Stuffers/ Something Extra

Maybe you're looking for the best gifts for swimmers who seem to have everything. If so, go with one of these picks–all budget-friendly and fun ways to celebrate the swimmers in your life.
Swimming Pool Socks: This is more of a fun, whimsical gift, best suited for swimmers with a sense of humor. Meant to be just a fun statement, they do also have performance, moisture-wicking material for comfort, and feature a design that's hard to miss, retailing at under twenty dollars. The same company also sells swimming design sneakers, leggings, and tote bags.


TYR Big Mesh Backpack: Though technically this could be under the essentials category as well, this vibrant backpack is versatile and useful as well, available in bright colors, and complete with plenty of compartments, mesh, and adjustable straps that nearly all swimmers will appreciate.

Water Bottle: This may seem self-explanatory, but there are a few features you'll want to look for when it comes to a reusable water bottle. Your best bet is to get one that's BPA free, like this cleverly designed one by EcoVessel. It also features a tilted spout for easy use and is lightweight, perfect for carrying in a tote.

EcoVessel Wave Tritan Sports Water Bottle | Amazon
This is lightweight and easy to carry with its comfort grip carrying handle. Our Eastman Tritan plastic is BPA-Free. The lid features our convenient flip spout drinking straw that allows you to drink without tilting the bottle.
Buy at Amazon.com
We earn a commission if you click this link and make a purchase at no additional cost to you.
Ornaments: Either order a custom ornament from a site like Etsy or go with a fun saying and design, like this porcelain ornament from ChalkTalk Sports.
Swimming Ornament | Etsy
This Unique Male Swimming ornament is the perfect addition to his Christmas tree or a gift to a swimmer.
Buy Now
We earn a commission if you click this link and make a purchase at no additional cost to you.
For Young Swimmers
Perhaps the most challenging category for best gift ideas is for younger swimmers. To be sure, many young swimmers will love, or get use out of any of the categories we've listed above. For very little ones or even just very casual simmers, though, consider these fun gift ideas:
Swimming Games, such as PoolMaster Toss N' Splash Game. Not everything with swimming has to be about laps and competitive times. This whimsical toss game can be enjoyed by swimmers and non-swimmers alike and is a great family activity.


Melissa and Doug Spark Shark Fish Hunt Set | Amazon
Speed like a hungry shark to gobble up tasty fish! Just grab onto the handle of a Spark Shark net and swim through the pool to scoop up the fishy sinkers. The set comes with two shark nets, six colorful sinkers and lots of play ideas for races, games and more!
Buy at Amazon.com
We earn a commission if you click this link and make a purchase at no additional cost to you.
11/30/2023 08:26 pm GMT
Pool Floaties/ Inflatables are also a fun way to get little swimmers at the pool, without demanding, or taking a break from lap swimming. This SunnyLife Pool Ring, for instance, gives a fantastic touch and will appeal to younger kids.

SunnyLIFE Luxe Pool Ring Unicorn | Amazon
Make the sunny season one to remember with Sunnylife's Insta-famous floats. If you like summer then put a ring on it with our Luxe Pool Rings.
Buy at Amazon.com
We earn a commission if you click this link and make a purchase at no additional cost to you.
11/30/2023 09:37 pm GMT
Swimming Equipment for the Very Young
Have a budding, very young swimmer? A great gift idea is a simple set with fun inflatables, like this five-piece set, sold through Bed, Bath and Beyond. This twenty-dollar gift comes with a fun, bright and cartoon-like design sure to bring a smile to a kids' face.
FAQ's About Gifts for Swimmers
What should I get my swim coach?
We'll be covering gifts for swimmers by category, but it's possible you're looking into the best gifts for a swim coach and are stumped. First, it's important to keep in mind that coaches are, in a sense, swimmers too–whether they still practice themselves regularly or not, gear and related gift ideas can apply to them as well. However, you may want to think more outside of the pool: a nice stopwatch and inspirational books are good ideas. Also, consider some sort of briefcase or waterproof bag. If it's someone you don't know well, gift cards and notes of appreciation may be most appropriate.
What are DragSox?
DragSox is among the most popular of gift ideas for swimmers, and potentially the best pick. DragSox is meant to boost a swimmers' overall performance by providing resistance training powered with ions. Worn as you would wear flippers in the pool, the 'sox' help swimmers improve endurance and kick strength. You can opt for three different levels of resistance, and they retail at around thirty-two dollar from Aqua Vox.
Are there headphones for swimming?
Yes, and we'll be covering this as a gift idea for swimmers later on. Waterproof headphones may have once seemed revolutionary, but now they're booming, and you'll have your choice of options. The best waterproof headphones must come with a 100 percent waterproof rating and fit snugly for lap swimming. Keep in mind that waterproof headphones may not be for everyone–and you may have to buy the music play separately, depending.
Recommended Reads: