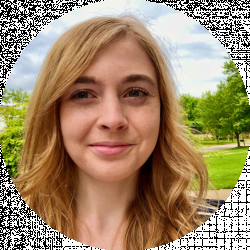 Latest posts by Erin Jamieson
(see all)
A few years ago, mom Evie Stefansky planned to spend her 75th birthday with just her oldest daughter, in a cramped Las vegas airport –but her family had something else in mind: one of the best gift ideas they could have come up with.
Her two younger children showed up at the airport for a surprise reunion, the same children who'd been living in Israel. But that wasn't the end of Evie's 75th birthday surprise–the gift also included a limo ride and show.
75th birthdays right now aren't being celebrated in quite the same way, with restrictions still in place and others keeping their travel to a minimum. But regardless of how you celebrate, the 75th birthday for a mom is something to she can celebrate with her loved ones for sure.
In this guide, I'll give you my favorite birthday gift ideas for your mother or a mom in your life. No two moms are alike (some may just be content with a birthday card), and the purpose of this guide is to give you plenty of ideas that fit your budget and, of course, your mom's personality.
75th Birthday Idea: Gifts for Self Care

Why I Love It for a 75th Bday?
A mom sometimes doesn't get the time for self-care she needs–even moms in retirement are often still putting grandkids first (I mean ofc, she is a grandma).
I love this category of unique 75th birthday gift ideas because they may seem simple on the service, but they also happen to be one of the best ways to celebrate a milestone birthday. It shows how much you appreciate what your mom has done for you and how much she is doing as a grandparent, and at the same time encourages her to get in a little TLC time.
My Awesome Gift Picks

Plant Therapy 7 & 7 Essential Oilss Set | Amazon
Use them day or night for some natural relief. Whether you're trying to relax after a long day or protect your family during Cold and Flu season, there is sure to be an oil or blend in this set that you can diffuse.
Buy at Amazon.com
We earn a commission if you click this link and make a purchase at no additional cost to you.
11/30/2023 07:04 pm GMT
There are many aromatherapy kits out there, but this is one of my favorites. Aromatherapy in general is a great self-care gift for mom, as research has linked aromatherapy to reduced stress levels and better quality sleep.
As we age, sleep can be an issue impacting our overall health. It's a great starter kit for a mom who may never have had much time up to her 75th birthday to enjoy, complete with seven classic essential oils for relaxation and energy, and the price, coming at around $60, makes it more budget-friendly than some competitors. Buy here!
Lotion is always a great gift idea for mom, but when her 75th birthday comes, you want to make it not only feel special and more personalized but give her lotion that will really help her skin. Skincare experts recommend you look for three main ingredients to include: SPF of at least 20 to protect her skin; moisturizers and/ or antioxidants such as vitamins E and C and green tea; and retinoid, or Vitamin A for revitalization.
You may select your own bundle, but my picks include Burt's Bees Renewal Skin Care Line; Aveeno Positively Radiant Lotions; and a tinted moisturizer like EltaMD UV Elements. (If you have a generous budget and don't have time to put together your own, I love the cruelty free Thrive Essentials Skin Regimen Kit, which comes with a cleanser, toner, moisturizer, and serum).


Burt's Bees Renewal Skin Care Line | Amazon
Renew and reverse the many signs of aging with Burt's Bees renewal firming moisturizing cream. Clinically shown to reduce the appearance of fine lines and wrinkles, improve firmness, and brighten skin for a renewed glow.
Buy at Amazon.com
We earn a commission if you click this link and make a purchase at no additional cost to you.
12/01/2023 04:41 am GMT

Aveeno Positively Radiant Skin Daily Moisturizer | Amazon
Daily face moisturizer is oil-free and powered by Total Soy Complex, which helps to even skin tone and texture, fight early signs of skin aging, and improve the appearance of skin dullness and dark spots to leave skin glowing.
Buy at Amazon.com
We earn a commission if you click this link and make a purchase at no additional cost to you.
11/30/2023 03:53 am GMT

EltaMD UV Elements Tinted Face Moisturizer | Amazon
Oil-free EltaMD UV Elements facial sunscreen is a physical sunscreen in a tinted, moisturizing base. Zinc oxide and titanium dioxide provide mineral-based sun protection in a moisturizing and water-resistant formula.
Buy at Amazon.com
We earn a commission if you click this link and make a purchase at no additional cost to you.
11/30/2023 12:34 am GMT


While I love the previous two gift ideas, this kit from Etsy manages to combine skincare, stress relief, and still feel special enough for a 75th birthday for mom.
I love not only the contents (natural soap; an essential oil; socks; a bath bomb and a soothing eye mask) but also the packaging with a little note for a heartfelt gift that will prove useful if mom is staying in a lot. 
Gifts for Marking a Milestone
Why I Love It
To be sure, these thoughtful gift ideas aren't for every mom–it all depends on her perspective on her 75th birthday special day. If you're looking for the best gift for your mom and she doesn't like counting candles, you may want to steer away.
But for many, reaching the 75th birthday is a festive occasion, and these gifts both recognize that and are great for memories, no matter what sort of celebrations are possible. From classic to humorous, my favorite ideas come from stores like Etsy and Uncommon Goods for a more unique feel.
My Picks

75th Birthday Wine Glasses for a Special Occasion
A great way to celebrate and remember, I love the idea of pairing these customized glasses with a wine subscription from the highly-rated California Wine Club (more on this later) and maybe a little dark chocolate. 
75th Birthday Pearl Necklace
No, these aren't precious pearls, but this gift idea comes with elegant sterling silver or gold chain that's nickel-free and hypoallergenic, with a classic look that can be worn with about anything, and, of course, special birthday messages commemorating her 75th birthday.
Humorous 75th Birthday Gifts
I like this category of gift ideas for a mom not only shy about her 75th birthday but openly embracing it with a great sense of humor. If your mom is a Friends fan, there are t-shirts and mugs that even mention she turned 75 during the quarantine.
75th Birthday Quarantined Gift Shirt | Etsy
This updated essential unisex jersey t-shirt fits like a well-loved favorite, featuring a classic V neck, short sleeves, and superior combed and ring-spun cotton that acts as the best quality v-neck in the market.
Check Price
We earn a commission if you click this link and make a purchase at no additional cost to you.
For a sassy and on the go 75-year-old, there's a 'vintage' mug and custom birthday newspaper print that makes light of aging and celebrating life; again, you know your mom best, and some will love these gifts but they aren't for everyone!

1945 Vintage Birthday Gift Mug Limited Edition | Etsy
Comes in two sizes and two colors, with a high-quality print that will never fade no matter how many times it is washed. Your love one will surely be happy
with this thoughtful gift!
Check Price
We earn a commission if you click this link and make a purchase at no additional cost to you.
Gifts for Inspiring
Why I Love It
We all need inspiration, and my gifts ideas for a mom's 75th birthday include books, journals and more. Focused on focusing more on herself and looking ahead to the future, these are especially great gifts for a mom who really deserves to enjoy this milestone birthday and realize just how loved and blessed she is.
My Picks

Gratitude Journal for Women | ThriftBooks
The Gratitude Journal for Women is a beautifully-designed journal made to bring back some magic into your life through the power of gratitude.
CheckPrice
We earn a commission if you click this link and make a purchase at no additional cost to you.
A 75th birthday is a perfect time for mom to relax, reflect, and connect with her emotional and spiritual health. Instead of a generic journal, I love gifts that reflect her personality and also come with beautiful packaging. For a mom looking to really reconnect, this Gratitude Journal from Thriftbooks offers 365 days of lists and questions, quotes, and room creating one's own inspirational boards; Buy here.
I Feel Bad About My Neck, by Nora Ephron
From the celebrated screenwriter of romantic comedy movie hits like You've Got Mail and Sleepless in Seattle, Nora Ephron's memoir contains stories that are both heartfelt and humorous on things she learned as she got older; it also includes advice on dealing with life situations both light heartened and heavier. Buy on Barnes and Noble.

Everything Beautiful: A Coloring Book for Reflection and Inspiration: Coloring books are no longer for kids. Whether your mom has always loved art, just dabbles in it, or anything in between, this coloring book is well suited for a 75th birthday, meant for reflection about the world around us, complete with inspirational quotes from teachers, intellects, and spiritual leaders; Buy Here for around $13.60.

Gifts for Garden Lovers
Why I Love It
If your mom isn't a gardener, don't skip this section yet. I've included gifts both for inside and outside, that bring the beauty of nature and, again, encourage her to take the me-time she so deserves.
My Picks
The Useful Gardener Gift Set
A great gift, with plenty of items to inspire your mom to get into gardening if she isn't already, this set from The Cornucopia Shop includes: gardening gloves; hand cream; seeds; a miniature wind chime, and even treats like lemon drops, toffees, cookies, pretzels and more. 
Woodstock Chimes | Amazon
This chime is tuned to the inspiring tones heard in the opening measures of Amazing Grace, one of America's best loved and most widely known hymns.
Buy at Amazon.com
We earn a commission if you click this link and make a purchase at no additional cost to you.
12/01/2023 03:38 am GMT
There are countless wind chimes on the market, but I love these for a 75th birthday gift for mom. The reason? Not only have customers rated this over 4.5/5 stars based on over 3,000 reviews, but these wind chimes play the American classic, Amazing Grace, and are constructed with weather-resistant cherry wood and aluminum pipes that won't rust. Buy Here for around $91.99 (other sizes available).
Love Grows Here Garden Stone
Best suited for a mom who does have a garden or a yard she can decorate, I love these garden stones for both their customization and simple but sweet message; an affordable price under twenty dollars is an added bonus. Buy From Personal Creations Here.
Indoor AeroGardens
Low enough maintenance for a beginning, an AeroGarden allows your mom to grow herbs and plants indoors year-round. Each kit comes with non-GMO seeds, a special grow light, and a starter guide. It's also less messy, with an innovative soil-free system. Choose from the Gourmet Herb Kit or Garden Harvest Kit, both from Amazon.

AeroGarden Indoor Hydroponic Herb Garden | Amazon
A sleek, indoor garden that allows you to grow up to 9 different herbs, veggies, or flower varieties at once. The Bounty Basic's water bowl is the same large bowl as the AeroGarden® Bounty, letting you go longer between fill ups.
Buy at Amazon.com
We earn a commission if you click this link and make a purchase at no additional cost to you.
12/01/2023 03:47 am GMT

AeroGarden Harvest 360 | Amazon
Perfect for beginners and experienced growers alike, the Harvest 360 has room for six different plants. Grow an endless variety of herbs, vegetables, salad greens, or flowers to enhance your food, drinks, home and life.
Buy at Amazon.com
We earn a commission if you click this link and make a purchase at no additional cost to you.
11/30/2023 04:54 am GMT
Gifts for the Traveler at Heart
Why I Love It
A 75th birthday would often be an excellent time for Mom to be surprised with a trip or cruise abroad for the experience of a lifetime. But until that's possible again, and for those with a smaller budget, these gifts inspire, entertain, and provide a travel experience without leaving home.
My Picks

Vintage Coffee Mug Assortment | Etsy
Enjoy your favorite coffee or tea with a cup from this assortment of vintage coffee mugs from different vacation destinations. All are in good vintage condition with any flaws pictured.
Check Price
We earn a commission if you click this link and make a purchase at no additional cost to you.
Whether your mom is a coffee drinker or wild about tea, these clever mugs feature a range of vintage prints for countries around the world. Ceramic, food-safe, and affordable, I love how this gift reminds her of travel during her everyday routine; Buy on Etsy for around $12/ mug.

Custom Travel Photo Coasters | Uncommon Goods
Photo albums may only come out when we're feeling nostalgic, but these coasters? They're always out, letting you re-live favorite memories every time you sip.
Check Price
We earn a commission if you click this link and make a purchase at no additional cost to you.
A perfect gift to complement vintage print mugs (and some good coffee or tea!) These clever coasters can be custom ordered to include family photos and past travels or vacations. You'll get a set of four marble coasters with an 'instant camera' style. Buy Here for around $65-75.
Rick Steves Travel Guide
Perhaps one of the biggest names for travel and travel guides, Rick Steeves has toured Europe extensively, including lesser-known places. First-hand accounts, interacting with local culture and food, and an affable persona make for superior travel guides. And with his DVD series, your mom will get the next best thing to actually travel in person. Buy Guidebooks, DVDs, and more from the Rick Steves Shop.


She Explores | Uncommon Goods
This adventure-inspiring book tells the stories of 40 women and their incredible journeys through nature, with breathtaking photography to accompany each one.
Check Price
We earn a commission if you click this link and make a purchase at no additional cost to you.
This is a gorgeous book in every sense, filled with stories and high-quality photos of women traveling around the world. This is a great gift for a mom who still has a youthful spirit and appreciates inspiring photography. Buy from UncommonGoods for around $25.
Gifts for the Foodie
Why I Love It
Whether your mom loves good food and wine, entertaining, or maybe she actually wants more help in the kitchen, these subscription services are my top picks for ways to celebrate her 75th birthday. I love these subscriptions because they are all highly rated, bringing quality products, and boast a record of reliable customer service. And, with these subscriptions, mom doesn't have to venture out to enjoy new tastes on her 75th birthday.
My Picks


California Wine Club
The California Wine Club is more than just one of the best California wine clubs. They offer international wine boxes and wine subscriptions that cover other regions in the US.
Get Started
We earn a commission if you click this link and make a purchase at no additional cost to you.
If you've ever looked into them, you'll know that there are a plethora of wine clubs out there. Sadly some of them have less than stellar records for customer service.
The California Wine Club, though, not only is well-rated but features small batch wine from local vineyards and offers several package options, from the international series to aged cabernet and selections of red and whites wines from, you guessed it–California. Buy a Subscription Here.
Fresh Ingredients to Cook at Home | Home Chef
Home cooking is a breeze with Home Chef's Fresh and Easy meal plan. Prepped, portioned, and ready to cook – little to no clean-up!
Get Started
We earn a commission if you click this link and make a purchase at no additional cost to you.
If mom still loves cooking but wants a little inspiration and less prep work, I love the idea of a meal-delivery kit. Home Chef is one of the most popular options, and for good reason. Flexible plans allow mom to skip any week; she can select from nearly 40 menu items per week, and the service caters to different dietary needs. Granted this may be a gift that you'll have to purchase with her. See Details Here.

Harry and David Fruit of the Month Club
What better way to celebrate the 75th birthday than with a gift that gives year-round (there are also 3 and 6-month options). I can personally attest that Harry and David's fruit is exquisite, especially the honeybell oranges, grapefruit, and succulent pears.
The fruit of the month club offers shipments right to mom's door. You can opt from a range of plans–I personally recommend the Light Fruit Club, for smaller portions so she can enjoy without worrying about wasting any fruit. Shop Here.
Gifts for a Mom Who's Tough to Buy For
Why I Love It
Let's face it–if you're reading a gift guide, there's at least a chance that thinking of the best gift for mom on her 75th birthday is difficult. While I love all the other categories for gift ideas, sometimes nothing feels like it's fitting. If that's the case, here are my suggestions if you're in a pinch.
My Picks

Collaborative Scrapbook
While it's not the most original idea, putting together a scrapbook with the entire family involved and surprising mom is about as personal as you can get.
Whether you want to put together family photos, photos from her own life, or some of both, I recommend also adding personal notes–that could be in the form of memories, funny stories, or thank you's. Shutterfly offers modern photo books; if you're looking into digital scrapbooking, I recommend programs like the Digital Scrapbook Studio, or photo editing software like Adobe Photoshop.
Surprise Birthday Party
If you lack surprise party ideas, order balloons, a custom birthday cake (or mom's favorite treat) and surprise her with activities for her to do, even if that's just a trip to a local park or some sightseeing.
If you're unable to gather together, have it shipped to her door and hop onto a video chat or phone call to sing her happy birthday. Add in some gift certificates to her favorite clothing, jewelry shop, spa, or restaurant and she'll love this gift.
FAQs About 75th Birthday Gifts
Question: Is there a traditional 75th birthday gift?
Answer: There isn't any 75th birthday gift that will mark this occasion, instead, gifts usually combine something personal and practical-you want a gift that feels a bit special, but also matches their lifestyle.
Question: What are good gifts for senior women?
Answer: Senior women love classic jewelry, scented candles, and a decorated, blank notebook or even self-care sets, so this is something you can't go wrong with.
Question: What is a good birthday flower for mom?
Answer: A good birthday flower for mom would always be sunflowers and orchids, but then again, you know your mom best, and it's important to make sure when ordering flowers, that they won't be something she is sensitive to.
Final Thoughts on 75th Birthday Ideas
It may be a strange time right now a 75th birthday celebration for mom can still be meaningful, and these unique ideas will make it memorable too. No matter what you decide are the best gifts for mom, make sure you add a personal touch, whether that's a birthday card, birthday letter, or something you say directly to her. Chances are, she'll find that the best gift of all.
Suggested Further Reading: Best Anniversary Presents for Your Parents for Every Milestone