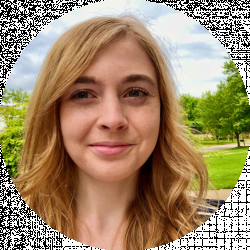 Latest posts by Erin Jamieson
(see all)
The best gifts for any age are heartfelt– and that's also true for one amazing 7-year-old boy. While this gift guide will address the best gifts for 7 year old boy, I recently came across a story that inspired me to recommend gifts that not only entertain but could possibly have an impact later in life.
Teddy Smith was counting down the days until his 7th birthday, but what he wanted to do most– visit the zoo– wasn't possible. So he dressed up in an animal costume and started walking with his parents.
But Teddy wasn't just looking for a way to entertain himself. Facing perpetual lockdown orders, Marwell Zoo, located in Owslebury, Hampshire in England, has suffered an estimated revenue loss of the equivalent of $4 million U.S. dollars. While the zoo plans to reopen in April 2021, much was still unknown when Teddy started walking.
The almost 7-year-old boy has so far raised over five thousand pounds and counting– by inspiring other young boys and girls to also walk. As of the report, Teddy planned to continue to walk for months more– as much as 77 miles leading into May.
Of course, a 7-year-old boy deserves a gift of his own– but what do you get someone at that age? 7-year-olds are growing, learning, and developing new interests, but still quite imaginative.
Consider this your gift guide for the best gifts for a 7 year old boy by activity and interest.
What should I expect from a 7-year-old?
Before I dive into my gift guide, I wanted to include a short section about 7-year-olds' general behavior and interests. While these of course vary widely depending on the individual, if you're shopping for a 7-year-old boy who's not in your household, it can be helpful to understand what changes they're going through.
A 7-year-old boy often still feels close to his parents but is starting to become more interested in doing things on his own. As their attention spans and motor skills develop, this becomes the ideal time for them to start trying out sports teams and related activities. It's a great time to see if they're into football, baseball gifts, casual outdoor activities, or even would enjoy gifts for swimming.
A 7-year-old boy will continue to learn new words and work towards understanding more complex and compound sentences. He can usually tell time, count forwards and backward, and maybe gaining a sense for telling and understanding jokes.
Of course, not everything is smooth sailing around a 7th birthday. 7-year-olds may start to feel more peer pressure, and become more aware of what others think of them. They can become more vulnerable to stress or bullying and related issues.
Still, for most 7-year-old boys growing up in a supportive household, a 7th birthday is an exciting time of growth.
Best Gifts for 7th Birthday: My Picks
Now I'll give my list of the best gifts you can buy for a birthday for a 7-year-old boy. Keeping a 7-year-old's skills, interests, and best interests in mind, I've selected gifts that are all affordable ($100 and under, with many under $20) and give beyond the initial gift. No matter what they're into, there's a gift for every 7-year-old boy that will delight, entertain, and educate.
Books
A 7-year-old boy can become more engrossed in reading than you might think. While their attention span is not near the level of a 10-year-old, gifts can still include some books that provide enough humor and illustrations to keep them interested– great gifts for book lovers but even hesitant readers.
This is my personal favorite–and a comic I read to this day. I fondly remember growing up and reading these charming comics about the young, spunky, and a bit mischievous Calvin and his pet stuffed tiger, Hobbes. They go on numerous adventures, both imagined and real, for a blend of fantastical stories.
Not only are the illustrations iconic, but the comics really grow on you. While the comics do include enough adventure and imagination, they also touch on issues like compassion, bullying, and more.
These are the kind of comics that will appeal to a 7-year-old boy– but ones he may come back to time and time again. I've chosen the original collection. Buy Here.

Calvin and Hobbes | Amazon
This is one of the most popular and well-regarded cartoon strips of the twentieth century. Calvin and Hobbes appeared in newspapers from November 1985 until Watterson's retirement in 1995.
Buy at Amazon.com
We earn a commission if you click this link and make a purchase at no additional cost to you.
03/17/2023 05:02 am GMT
Is the 7-year-old on your list a baseball fan? A great gift for baseball fans who are just starting to get into reading beyond picture books, this set of four mysteries follows Mike and Kate, who investigated strange happenings around their baseball games.
They'll scope out a supposedly haunted stadium and search for a stolen baseball bat, using clues to become a dynamic cousin team. Also suited for reading out loud, this is a good way to bridge the gap between sports and reading. Buy Here.

Ballpark Mysteries: The Dugout boxed set | Amazon
Team up with baseball super-fans Mike and Kate as they knock their first four mysteries out of the park! From a stolen baseball bat to a haunted stadium, there's no mystery that these cousins can't solve with their sharp detective skills and their love of the game.
Buy at Amazon.com
We earn a commission if you click this link and make a purchase at no additional cost to you.
03/17/2023 07:07 am GMT
I grew up with DK products and can attest to not only their quality but also their ability to balance substance with engaging language and images for younger readers.
Perfect for the budding history fan, or just an inquisitive 7-year-old, this hardcover book may be a little challenging for them to read all on their own, but perfect for reading and learning with someone else.
The hardcover book contains lovely illustrations, with helpful charts and timetables. While a little is more mature, I love this book for the 7-year-old who's especially high on reading skills, or as a gift, they can use in the years to come. Buy Here.

History Year by Year | Amazon
A color-coded time line runs across most of the spreads, showing the progression and advancement of civilization.
Buy at Amazon.com
We earn a commission if you click this link and make a purchase at no additional cost to you.
03/17/2023 11:04 am GMT
For the 7-year-old boy that enjoys something a little spooky– and who wants to get a bit more into reading– I recommend this entertaining series by Jack Chabert.
The Scholastic series is designed for 6 to 9-year-olds, as an entry to early, easy chapter books. 7-year-old boys will enjoy this book for illustrations on each page, relatable characters, and a fast plotline that turns a normal elementary school into one that means Sam and friends Lucy and Antonio face danger at every turn. Buy Here.

The School is Alive!: A Branches Book | Amazon
The plot and twisted storyline will serve the beginning chapter book reader well. Word choice, action, and crisp sketches support the story, allowing early readers to develop ideas and easily follow the plot.
Buy at Amazon.com
We earn a commission if you click this link and make a purchase at no additional cost to you.
03/17/2023 01:29 am GMT
Board and Card Games
Board and card games are a fun alternative to video game gifts, and provide a way for them to socialize with others– whether that's friends, or, for now, even just family.
There are a lot of games marketed for kids– but a game for kids made by a kid? It exists, and it comes in this quirky card game, which started as a Kickstarter project and soared in popularity.
This card game is very easy to learn and play, with rounds of 10 to 15 minutes, and from 2 to 4 players. Paring food items in unexpected ways, there's plenty of fun, surprise, and a bit of strategy. Buy Here.

Taco vs Burrito | Amazon
This wildly popular game was created by a 7-year-old named Alex. He loves games and decided to create his own. For TACO VS. BURRITO, he spent months dreaming up ingredients, planning, and rethinking gameplay, and testing it thoroughly with people of all ages.
Buy at Amazon.com
We earn a commission if you click this link and make a purchase at no additional cost to you.
03/16/2023 09:10 pm GMT
I had to include this classic board game, which I grew up playing during indoor recess sessions as a 7, 8, and 9-year-old. Players ask questions to gather clues as to the character the other player is concealing. Not only is it fun and replayable, but it also teaches 7-year-olds cooperative and competitive play, context clues, and critical thinking skills. Buy Here.

Winning Moves Games Guess Who? | Amazon
Beloved 1980's version of the classic mystery face game is back! There's a mystery person on your opponent's card. Can you find the matching face in the crowd? Start with your game full of silly-looking characters. Then ask the right questions to eliminate the wrong faces! Once you're down to a face or two - solve the mystery by guessing who.
Buy at Amazon.com
We earn a commission if you click this link and make a purchase at no additional cost to you.
03/17/2023 02:41 am GMT
Dog-Gonnit! Board Game
For the dog lover, this whimsical board game is best played alongside older siblings and teaches them responsibility, and still appeals to their love of animals.
Players own a pet care business and adopt and take care of animals, collecting hearts and player cards as they make their way around the board. It's a unique board game that you won't find just anywhere else and a fun time for a 7-year-old who enjoys playing alongside others. Buy Here.
Disney fans will have a blast with this game– and get a chance to show off their knowledge when they face off against parents. Kids play against adults in teams to compete with questions and wild cards. I love the simple set up and exciting gameplay. Buy Here.

Spin Master Games Disney Beat the Parents | Amazon
This Disney beat the parents board game is a fun family trivia game. Relive your favorite Disney moments and create some new ones as kids and adults compete in a game of Disney questions and challenges.
Buy at Amazon.com
We earn a commission if you click this link and make a purchase at no additional cost to you.
03/17/2023 08:12 am GMT
STEM Kits and Toys
It's never too early to start getting them interested in science and technology. These STEM toys are educational– but more importantly, they're entertaining and a way to spark passion and curiosity.
These toys can be enjoyed both alone and with others. Who knows? Maybe one day in the future, you'll be looking for him for gifts for a mechanical engineer.
This robot remote control kit is easy enough for a 7-year-old to assemble and start getting into building, design, and understanding how things work–with the payoff of a robot to play with afterward. The robot dances make sounds, lights up, and more, and pairs with an app for both Android and iOS. Buy Here.

BOTZEES AR Coding Robots for Kids | Amazon
Botzees is a coding robotics kit for kids ages 4 and up, that combines creativity, construction, and coding. Kids can program and code 6 different pre-designed Botzees or create their own!
Buy at Amazon.com
We earn a commission if you click this link and make a purchase at no additional cost to you.
03/17/2023 11:11 am GMT
This light-up terrarium kit costs just $25 and is a great STEM gift for a 7-year-old boy. A miniature garden comes with LED lighting that helps it light up at night for a magical and mysterious feel.
The kit includes instructions, a jar and lid, a USB charger, blue sand, rocks, wheatgrass, chia seeds, and miniatures for decorating. 7-year-olds will have fun with assembly and learn a little bit about plant life. Buy Here.

Light-up Terrarium Kit for Kids | Amazon
If you are looking for a quick & easy way to educate your kids on the wonders of science, nature, and the beauty of life, look no further than this right here.
Buy at Amazon.com
We earn a commission if you click this link and make a purchase at no additional cost to you.
03/17/2023 06:54 pm GMT
This clever gift is perfect for the 7-year-old boy who loves animals and wants to learn more about them. Equipped with a complimentary fully colored book with polar bear facts and more, the kit includes a bowl, water beads, terrarium, and a model polar bear. Plus, it will appeal to some artistic and creative sides. Buy Here.
I grew up around trains–toy trains. My younger cousins have a Thomas and Friends train set; my brother had a plastic one by Fisher-Price, and my father still has his own train set to this day.
But now train sets have gotten an upgrade with technology, which is true of this Intelino Smart Train. The starter kit includes an engine, wagon, 20 tracks, snaps, and a charging cord. You can use it alone or sync with a free app (both iOs and Android). This teaches light STEM and coding without it feeling too educational. Buy Here.

Sports & Outdoors Gifts
Of course, 7-year-old boys have a lot of energy– and that should be put to good use. From sports equipment to just fun outdoor activities, these gifts give them physical activity, fun cooperative and competitive play, and peak their interest, whether they're especially athletic or not.
Safari Kids Outdoor Archery Set
If archery and a 7-year-old boy, paired together, make you nervous don't worry: this beginner's set is safe and fun. The kit includes one bow, three arrows, and a bag and target. It's lightweight and easy to transport and teaches hand-eye coordination. Kids can play alone or compete with others. Buy Here.
Djubi Classic – the Coolest New Twist on the Game of Catch!, Slingball Classic
A twist on sling ball, this game also helps a 7-year-old boy develop hand-eye coordination and can be taken for entertainment while traveling. You'll get a hook, net, two balls, and 2 racquets, with the ability to launch balls up to 100'. Buy Here.
Djubi Classic | Amazon
Djubi Classic is a modern twist on the classic game of catch. Djubi, pronounced joo-bee, is a fun, new outdoor toy that combines specially designed rackets with nets and a unique ball called the Djubi. Just slip the loop of the Djubi over the launch hook on the racket, pull it back and aim.
Buy at Amazon.com
We earn a commission if you click this link and make a purchase at no additional cost to you.
03/17/2023 03:36 pm GMT
Does your 7-year-old like both baseball and football? Consider the two, with this brightly colored and transportable toss game.
Featuring special challenge modes, this comes with balls, an inflatable pump, scoreboard, and lights. You can buy a football or baseball version; I also love that it can easily be broken down and set back up– perfect for traveling but also if you're tight on storage space. Buy Here.

GoSports Red Zone Challenge Football | Amazon
A brand new and exciting game for football fans of all ages. Full set includes 1 Red Zone Challenge target, 4 Inflatable Footballs, 1 Ball Pump, 1 Dry Erase Scoreboard and a portable Carry Case.
Buy at Amazon.com
We earn a commission if you click this link and make a purchase at no additional cost to you.
03/16/2023 07:34 pm GMT
This isn't just any soccer boy. Sure to delight a 7-year-old boy who's into the game, this LED light-up ball glows bright red and is fun for safe backyard games in the evening. It glows upon impact and is made out of hardy nylon material. Buy Here.

GlowCity Glow in The Dark Size 5 Soccer Ball | Amazon
As soon as you kick or bounce this soccer ball it instantly lights up with a bright red orange glow. The product will remain on for about 40 seconds until you kick it again.
Buy at Amazon.com
We earn a commission if you click this link and make a purchase at no additional cost to you.
03/17/2023 03:57 pm GMT
Subscriptions
Want a gift that keeps on giving? Here are a few of my favorite subscription options for a 7-year-old boy. Subscriptions can be an exciting way to give them month by month, and give them something to look forward to, no matter what's going on in the world.
National Geographic Kids Subscription
Call me old-fashioned, but getting something in the mail is still exciting– especially when it helps you explore different places without leaving your home. Designed for ages 6 and up, a subscription to National Geographic Kids allows them to learn all year with 10 glossy magazines exploring science, history, geography, and culture. Gift a Subscription Here.
7-year-old boys are thought to be rambunctious and always on the go– but it's important to support their creative side as well. I love the idea of this subscription. Available in both 3 and 6-month plans, this was made by an art instructor and comes with unique art projects every month, plus instructions and all the projects that they'll need. Subscribe Here.

Arts + Crafts For Kids | Kid Made Modern
Nurture your kid's wild imagination with arts and crafts designed to spark creativity and build developmental skills.
Join Now
We earn a commission if you click this link and make a purchase at no additional cost to you.
Festive Favorites Cooking Monthly Subscription
While not the cheapest, you can buy a single box or several options for monthly subscriptions for the budding chef– or a 7-year-old boy who just likes to help out some in the kitchen or making his own food. Exclusive and kid-friendly recipes by occasion are packed with a tool and more– for recipes easy enough for a kid to follow. Learn About Subscriptions Here.
FAQs
Question: What do you write on a 39th birthday card?
Answer: A 39th birthday card should include a note personalized for them. Think beyond the typical Happy Birthday, and share a memory, something you appreciate about them, or even a reminder for them to take some time to themselves.
Question: How do you say happy birthday in a funny way?
Answer: If you're wishing someone a Happy Birthday but want to add some humor, you could make a joke about them being one year away from 40– but just make sure they'd appreciate a joke based on their age.
Final Thoughts
Finding the best gifts for 7 year old boy can actually be quite fun. From STEM gift boxes to great books to interactive indoor and outdoor games, there's no shortage of creative ideas that they'll enjoy in the year ahead. If you happen to be looking for gifts for older boys, here is an article for that as well!