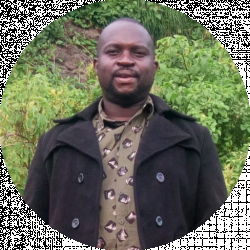 Latest posts by Haron Omaita
(see all)
Engineers are a clever lot—about that there's no doubt! But their education level, intellect, and (at times) wacky sense of humor can also make them a little difficult to shop for. If you work with an engineer or are fortunate enough to have one as your loved one or friend, then you'll want to ensure that you find a present that somebody with such a logical and curious mind will actually appreciate.
Have no ideas? Don't worry. Even though engineers specialize in many different fields and have different hobbies, the following cool gifts are sure to delight every engineer whatever the occasion. And remember, kindness is more often than not reciprocated.
Whether it's a Christmas gift, birthday present, or graduation present for an engineering student, we hope this guide helps you do the shopping smarter and quicker than ever and cheer up the beloved engineer in your life.
Show them that you understand their devotion to engineering and support their career choice with these gifts. We made these recommendations based on the type of engineer, usefulness of the gift, uniqueness of the gift, personalization options, and occasion.
1. MYNT3D Professional 3D Printing Pen

This 3D Printing Pen from the MYNT3D Store supports two filaments and allows you to customize the temperature and drawing speed. This pen is super safe and friendly while you draw with its patented ceramic nozzle as well as adjustable temperature design.
The pen is the ideal present for your family member, or your friend. To really go the extra mile, you can buy them a 3D printer, too.
2. Mylivell LED Flashlight Gloves

Mylivell Flashlight Gloves is an amazing gift idea for mechanical engineers since they can use the gloves on the job and at the same time illuminate dark and cramped spaces. Most mechanical engineers will find this pair of polyester gloves featuring LED lights on the thumb and index finger to be a useful tool to have in their toolkit.
The mechanical engineer in your life is sure to use this special gift for long periods as well, and it's also a very thoughtful gift.
3. ROKR 3D Marble Run Kit

DIY projects can be a special gift for any engineer and might keep them occupied for hours. Made 100% of wood, the ROKR 3D Marble Run Kit is a great puzzle gift idea for engineers that love a nice challenge, love cool gadgets, and have mechanical creativity.

4. CanaKit Raspberry Pi Starter PRO Kit
CanaKit Raspberry Pi Starter PRO Kit is the perfect gift for a computer engineer. Is there a better gift idea for them than the chance to build a computer of their own from scratch?
This professional starter computer kit has everything a computer engineer needs to build a credit card-sized personal computer. Features include 4GB RAM, 1.5 GHz, a 32 GB Samsung EVO+ microSD card, and a 64-bit quad-core CPU.
5. Decodyne Math Wall Clock
If you're looking for a special gift for your engineer friend or family member, then you can't go wrong with the this math wall clock from Decodyne. This wall clock is powered by AA batteries and comes with a basic black-and-white design.
They can track hours using various math equations, making this gift the perfect fit for most engineers and engineering students.

6. Personalized Gifts Badass Engineer Laser Engraved Folding Survival Knife

This stainless steel laser engraved personalized survival knife from Personalized Gifts is a useful gift for anybody, including engineers, of course. Made of sturdy stainless steel, the knife's 3-inch blade features a wooden handle with an engraved personal message.
It's also made for simple one-handed use. Keep in mind that each piece can be lighter or darker than the image displayed.
7. MAGNETO INC. N52 Grade Magnet Pro

MAGNETO INC. N52 Grade Magnet Pro is the strongest uncommon earth magnet on the market. Made of boron and neodymium, this magnet can pull up to 60lbs total force. As such, it's a super-strong magnet that requires careful handling.
In fact, it can also wipe out a computer hard drive completely, so your engineer friend should keep it away from their computer. However, any engineer would find this gift intriguing and use it in many ways.
8. Uvex Safety Glasses
It's the norm for chemical engineers to work around potentially toxic chemicals, so these safety glasses from Uvex make a practical gift that'll guarantee protection for their eyes from airborne particulates.
Uvex Safety Glasses are anti-fog, have superb scratch protection, can be worn over prescription eyeglasses, and offer 99.9% protection from UV rays.
9. Gerber Gear Suspension Multi-Plier

This suspension multi-plier multi-tool from the Gerber Store is a fabulous gift for any engineer celebrating an occasion. Amazingly, it comes with 12 integrated components. In addition, it features a stainless steel open-frame handle and is very lightweight.
The 12 tools include a saw, can opener, bottle opener, crosspoint screwdriver, serrated edge knife, fine edge knife, scissors, medium and small flat blade screwdrivers, lanyard hole, wire cutters, and needle nose pliers.
The Gerber Gear Suspension Multi-Plier comes in very handy at home for little tasks around the house. Any engineer is sure to love exploring what this useful multi-tool has to offer!
10. Cat Footwear Waterproof Industrial Boot
All engineers need some strong boots to get them through the workday and keep their feet fully protected. The Cat Footwear Waterproof Industrial Boot features a slip-resistant outsole to keep the engineer sure footed.
The boot is also waterproof to keep the engineer's feet dry at all times. The upper part is made of leather, which ensures durability, while the soft removable insole ensures comfort. This is a great gift for any engineer because it's something they'll use daily at work.
11. Small Digital LED Display Alarm Clock
One useful gift for any engineer is this LED display digital alarm clock from Amazon Basics.   They can easily check the time and gently light up a dark room thanks to its built-in nightlight. The repeating snooze feature allows them to sleep a little longer.
In addition, it's an amazing decorative item as it looks modern and sleek on an engineer's nightstand. With this alarm clock, they also don't have to check their phone as soon as they open their eyes in the morning. This is an amazing gift for an engineer family member or friend.
12. Large Travel 20oz Coffee Tumbler Mug
This wonderfully practical gift is awesome for any engineer. The Large Travel 20oz Coffee Tumbler Mug features a dual wall vacuum insulation to keep the drink at the ideal temperature for quite a while.
It can be used for coffee or any other favorite beverage, including hot tea or even juice. Made from stainless steel, this tumbler is also rust-resistant, unbreakable, and transfers no flavor. It's also portable and spill-resistant. This lovely novelty tumbler features a clear, push-on lid, making it perfect for daily use at home, at work, on the road, or in the car.
13. NATIONAL GEOGRAPHIC DaVinci's Inventions Ballista

The NATIONAL GEOGRAPHIC DaVinci's Inventions Ballista construction model kit is an exciting and fairly time-consuming gift! Any engineer is sure to enjoy constructing a tabletop bombard using antique designs! They'll have the opportunity to show their mechanical creativity while also learning more about Da Vinci's proposed upgrades to this typical medieval artillery weapon.
In addition, each model is completely functional and contains everything an engineer needs, such as 18 paper targets and 15 projectiles. It has laser-cut wooden components, sandpaper, rubber bands, and clear, easy instructions.
14. ArcEnCiel Tactical Messenger Bag
The ArcEnCiel Military Men's Tactical Messenger Bag can be a special gift for an engineer who frequently travels with work. It can work as a tactical sling bag or handbag briefcase. The rucksack has multiple dividers for simple organization of daily essentials. It's a multipurpose bag that's ideal for work or an overnight stay.
The bag has 5 functional pockets of different sizes that can meet an engineer's basic needs. The main zippered pocket can carry an iPad, 12-inch laptop, water bottles, A4 magazines, and so on.
The two front pockets are easy to reach and ideal for keeping small frequently used things like tissue papers and keys. The zippered front pocket can keep a wallet, small tools, or cell phone. This is a really handy present for any engineer.
15. Cartman 148-Piece Tool Kit
The Cartman 148-piece Tool Kit is the ultimate set of tools for any engineer worth his salt! It comes with absolutely everything they could potentially need, including a hammer, wrench, knife, pair of scissors, screwdriver set, and hex keys.
There are 30 different items of varying sizes, including torxs, hexagons, extension bar, and slotted, so this tool kit can do everything from tightening to cutting and measuring to hammering.
A thin, hard-shell case houses everything and it easily slots into a cupboard for storage. All the tools in the set are made from high-quality materials that have been approved by experts, guaranteeing great value for your money. Any engineer would definitely be delighted to receive this gift.
16. Beer Making Gift Set
A beer making gift set like this one from the Brooklyn Brewshop is one present that can put your engineer loved one's scientific prowess to good use. With it, they'll learn the nuts and bolts of the process involved in brewing the best beer.
We recommend getting them a set that has all the materials required to begin from scratch. There are also several good options to select from at the Brooklyn Brewshop. Besides, beer making can be a wonderful hobby to develop at home.
17. The Great Bridge
Famous historian and Pulitzer winner David McCullough narrates the fascinating story of how the Brooklyn Bridge was built from the ground up, from its founding as a father-and-son business to today—still remaining as one of the greatest engineering feats in the world.
The Great Bridge is a book about much more than the Brooklyn Bridge itself and McCullough gives readers the social and economic context to help them understand how essential the bridge is to today's modern world.
The book will give any engineer a new appreciation for the career and its importance to society. The book is also available in audio format on Audiobook.
18. Bose Acoustic Noise-Canceling Headphones
An awesome gift for anyone who wants some respite from the daily grind of life, the Bose Acoustic Noise-Canceling Headphones is an ingenious gift for an engineer. They'll be intrigued by the ability of these small earbuds to block out plenty of noise.
The headphones are ideal for commutes, flying, or even noisy neighborhoods. They cancel noise even without you playing music.
19. ELEGOO R3 Mega Project

Looking for the best digital present for your beloved engineer? Then look no further than this ultimate starter kit from ELEGOO that includes everything required to create Arduino programming and electronics. It's a great gift for any type of engineer.
Components include an expansion board, controller, diodes, capacitors, and transistors for almost any project. The ELEGOO R3 Mega Project will definitely keep any engineer friend or loved one busy for quite a while.
20. Blue Screen of Death Tee

The "Blue Screen of Death" Tee is a lovely present for any engineer loved one or friend with a great sense of humor. Made by Ann Arbor T-shirt Co., this unisex t-shirt comes in small, large, XL, XXL, and XXXL sizes and is made entirely of cotton. Some customers recommend buying a size above your own for the perfect fit.
21. Wood Trick Motorcycle
This motorcycle from Wood Trick is a fascinating present for any engineer to unleash their mechanical skills and creativity. It's definitely one gift that would surprise them. When it's finished, it'll ride straight ahead uninterrupted for around 9 to 16 feet until the motor is completely exhausted. How awesome!
This gift is sure to impress your beloved engineer's family and friends. The mechanical bike comes with 203 wooden parts and the framework is accessible for both adults and children, so it's exciting for the entire family! This present requires attention and patience and helps promote fine motor skills in addition to inspiring imaginative artistic thinking.
22. Zebra Pen Mechanical Pencil Set
Recall using mechanical pencils that chip off very easily? Thanks to a special dual spring technology, the Zebra Pen Mechanical Pencil Set ensures that the lead never breaks regardless of how you write.
Not only will engineers love its sturdiness but they'll also love the patent-pending mechanism that makes the pencils work.
23. MagicKey 3-in-1 DIY Gamepad MIDI Keyboard
Connected to a PC or Raspberry Pi, this powerful mini controller can help any engineer build a gamepad to enjoy their favorite games, a standard keyboard for typing, or a MIDI (musical instrument digital interface) to play music via conductors as varied as fruit and metal objects.
The engineer in your life will only be limited by their imagination, so buy them this gift so they can start creating right away!
24. Marriott Gift Cards

Treating an engineering graduate to a vacation is an awesome gift idea. After all, they've spent years of serious schooling, studied through many nights, and taken tough exams and internships.
Marriott sells gift cards that let the recipient decide when to go on a holiday and which hotel location they'd love to stay at—for example, whether it's a getaway to somewhere completely different like Paris or a staycation in the home state.
Even if the aspiring engineer can't afford a hotel stay or it's not their cup of tea, Marriot gift cards cover much more than overnight stays. You can also buy them for spa days if your favorite engineer needs a little more self-care or would like to have a culinary experience.
25. WAITIEE Wireless 3-in-1 Charger

The WAITIEE Wireless 3-in-1 Charger is a fabulous gift for anyone, including engineers. It has a phone charger that features a watch stand and airpod. This is an exceptional gift for any engineer who's tech-obsessed and wants everything to be tidy and organized in the bedroom, especially on the nightstand.
The charging station will also sit nicely on their workstation. The silicone tray keeps a smartwatch at a 45-degree angle for an alarm sounding or time viewing while also stopping it from scratching or falling off.
It's definitely a great luxury gift that's also practical for your engineer loved one or friend.
26. Engineer Professional 8GB USB Flash Drive

This hilarious little cartoon engineer from the Etsy Store comes complete with a stash of papers, hardhat, and 8GB USB flash disk for an engineer working on the road. Also, the lovely cartoon engineer has a loop that one can attach to a keychain or phone for safekeeping. There's also a female version of the product!
 27. Personalized Spanner Necklace
Personalized gifts such as this custom spanner necklace are an amazing option for your beloved engineer. This particular jewelry piece is also available at an unbeatable price! Did we say lovely, customized, and affordable? Don't miss out!
The silver-toned metal material is lead and nickel-free. The necklace has three charms: a tiny wrench, a birthstone, and disc featuring a stamped initial.
FAQs
Question: What Are the Right Gifts for Engineering Students?
Answer: The right gifts for engineering students and engineers include:
• Pocket Engineer Wallet Ruler Scale & Unit Conversion Reference 3"
• Hilarious Engineering-themed Word Magnets
•The Martian Engineering Book by Andy Weir
• Engineer's Black Book
• Magnetic Wristband for Practical Building and Repairs
• Rocketbook Matrix Reusable Cloud-connected Notebook
• Cognitive Surplus Engineer's Notebook
• Solvent-proof and Chemical-resistant Pens for Fieldwork Notebooks
• STEM-themed Laptop, Notebook, or Thermos Stickers
• rOtring Retractable Mechanical Pencil
Question: What Gift Do You Buy Your Favorite Engineer?
Answer: The best gifts to get your favorite engineer include:
• VOLTRX Mixer Cup
• Gear-shaped molds
• Vertical Spring Toy
• Solar-Powered Toy Car
• RIF6 CUBE Mini LED projector
• Wind-powered toy
• Hand-crank charger
• D-CLICK TM Brick-shaped USB Flash Drive
• Ugears 3D Mechanical Safe Puzzle
• Wright Brothers inspired flyer
The Bottom-line on Best Gifts for Engineers
When shopping for the best gifts for your beloved engineer or engineering graduate, whether it's for Father's Day or Mother's Day, their birthday, or Christmas, it can be very tricky to choose the absolute best gift.
To pick the right gift for any engineer, it pays to know what exactly makes them tick and a little bit about their profession. This will help you buy something that they'll definitely appreciate, something that could be very useful for them, or something that might keep their brain busy for quite a while.
If you want a gift that the engineer in your life will truly appreciate and find useful at the same time, get them the Mylivell LED Flashlight Gloves. Or, if you want something that will be uniquely their own, be sure to get them the Personalized Gifts Badass Engineer Laser Engraved Folding Survival Knife.
We hope that this guide to the best gifts for engineers has provided you with some excellent ideas. Picking the perfect gift for the engineer in your life shouldn't be as daunting as it may seem and getting them a couple of these thoughtful gifts will certainly brighten up their day!