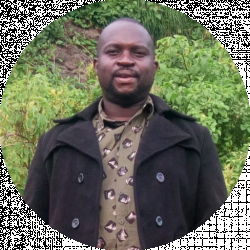 Latest posts by Haron Omaita
(see all)
Stumped for ideas on Christmas gifts this year? In any case, you can only get chocolate, aftershave, or socks for so long before they get a little mind-numbing. Even a little twist on a common gift can show your friend or loved one how special they are to you and that you have put a little more thought into selecting something quite unique.
But there are so many Christmas gift ideas out there that it can be hard to figure out where to start—from off-the-wall drink and food gifts to novelty clothes you know they'll never put on. Fear not, though—we've come up with this quirky Christmas gift-giving guide to make the shopping experience easier for you.
Whether you're buying a gift for a partner, family member, or friend, our mantra is: the weirder the better. Keeping that in mind, we've collated a list of the best weird gifts to buy your relatives and friends this Christmas, depending on their convenience, usefulness, and customization options, as well as the recipient's age and gender.
Ultimate Weird Christmas Gifts Guide
The Pedi System
While this pedicure system may look like a weird Christmas gift, it's sure to delight the beauty freak in your life. Visiting the nail salon can put a dent on your finances and isn't something you always schedule, so the Pedi System will allow you to paint your toes in the comfort of your home and it's a gift that will keep on giving.
Trtl Travel Pillow
Yes, this Trtl neck pillow really works! It might look like your loved one has a neck brace on, but when they're asleep 30,000 feet above sea level, they won't give a toss! This is the perfect weird gift for the travel enthusiast in your life who likes to travel smoothly.
HÄNS Swipe-Clean Screen Cleaner

If you're always on your smartphone, you'll really love this compact little screen cleaner from the Hans Store. The Hans Swipe-Clean Screen Cleaner easily wipes off any smartphone screen without toxic chemicals. It's compact and convenient to carry along and gives your device a wipe-down whenever you need to.
Heat-Changing Mug
While a mug may seem like an ordinary Christmas gift, the Bob Ross Heat-Changing Mug isn't your average vessel for tea or coffee. When cold, this smart self-painting mug shows a normal picture of Bob Ross. When hot tea or coffee is added, it shows a painting of Bob Ross. It's sure to be an inspiring present for the artist in your life.
Beard Ski Mask

Plan on going boarding or skiing anytime soon? With this elegant, waterproof mask, your loved one can go out in style and turn all the heads their way.
Terra Tattoos Temporary Metallic Tattoos

The Terra Tattoos Temporary Metallic Gold Tattoos is an amazing gift for any celebration or party. With a range of stunning designs from feathers, diamonds, and other creative patterns, these temporary tattoos will surely delight the recipient.
WOVTE Bear Claw Telescopic Back Scratcher
The WOVTE Bear Claw Back Scratcher will help scratch wherever you can't ordinarily reach. This tool is the perfect gift for everyone as it's portable and can stretch to 23 inches.
Fred & Friends Sloth Tea Infuser
Fred & Friends Sloth Tea Infuser is one of the best tea infusers on the market. It dangles on the side of a cup and brews your tea slowly for the best taste. Your loved one or friend is sure to appreciate this unusual Christmas gift.
Vacu Vin Vacuum Bottle Stoppers

With these Vacuum Bottle Stoppers from Vacu Vin, your family member or friend will never drink bad wine again as they have a vacuum pump that removes air out of an open bottle and closes it using a rubber stopper. It'll make each glass taste as deliciously sweet as the first and click to show it's sealed tight.
Alehorn Viking Buffalo Horn Mug

If you're looking for the best odd Christmas present for your male friend or boyfriend, he'll really be happy with this drinking horn from the Alehorn Store. Just make sure to include a pint or two of ale for him to enjoy it.
Road Rage Megaphone

Your friend can now scream at that moron that cut them off with this Road Rage Megaphone from Playmaker Toys. This is the ideal present to help with their road rage and give other drivers a piece of their mind.
Catalonia Mermaid Tail Blanket

Does your girlfriend or female friend love to curl up while reading her favorite book? If so, this cute mermaid blanket from the Catalonia Store will make her reading sessions much more exciting. She'll be snug and warm, and you may even catch her crooning "Easy on Me" to herself.
CollageOrama Vintage Art Print

If you're not artistic enough to draw a picture of a corgi driving a velociraptor that your loved one needs, don't worry about it. We've discovered that someone else already did it for you. With just a few clicks, you can make your friend's Christmas special with this Vintage Art Print from CollageOrama.
Sunstar Squatting Garden Gnome
Have a beloved senior citizen who's sick of seeing people in their garden? With the Sunstar Squatting Garden Gnome, no one will ever dare cross their lawn again! This simple present will keep people off their yard so they can rest easy knowing it's safe whether they're home or not.
DecoTiny Beard Ornaments

It's no use having a thick beard if it can't be dressed during the festive period! Beardaments are small ornaments that are fitted on one's whiskers. You can buy a model that lights up their face.  With the DecoTiny Beard Ornaments, nearsighted pals might think your friend soiled themselves up while eating—that's until they get close enough, of course!
KitchenAid Custom Mixer

The KitchenAid Custom Mixer is the perfect gift for your mom or dad. If you're planning to splash out on a KitchenAid mixer, you may as well go above and beyond by customizing it for them. Once you select the base color, you can select from 16 bowl styles (stainless or ceramic) and engrave the mixer with as many as 24 characters.
Terrarium Candle

In theory, gifting somebody a plant is amazing but it tends to come with unwelcome responsibilities. The perfect solution? These hand-poured candles might look more like poppies and cacti, but they require no watering, sunlight, or maintenance. This is the ideal gift for that special woman in your life!
LED Flashlight Gloves

The handyman in your life will find lots of ways to make use of these light-up gloves. Instead of lighting their way with a flashlight, headlamp, or phone, they can stick brand new batteries in the gloves to literally see what they are working with.
Silver Linings Notebooks

If your friend always has plenty on their mind, the Silver Linings Notebooks is the perfect place to jot everything down. World Central Kitchen (a foundation that feeds frontline workers and supports local restaurants) gets a share of every sale.
Custom Pet Portrait Pendant

No pet owner can resist seeing the baby face of their beloved furry friend engraved on a silver, rose gold, or gold necklace. Before placing your order, ask your friend for a recent picture of their dear pet so it may look as real as possible.
PVO Portable Mini Projector

This mini projector can be lined up to any wall to provide 60 to 150 inches of awesome entertainment. Now, you can turn your loved one's or friend's dream of watching The Green Knight on the big screen into a reality with this mini projector from PVO.
UNSOLVED CASE FILES Murder Mystery Game

If your friend or family member likes to watch true crime documentaries, chances are they can easily solve their own cases. Even though the cases in the UNSOLVED CASE FILES Murder Mystery Game aren't real-life, the 50 fake documents and evidence photos are an awesome way to try out their detective skills.
Soundbot Wireless Smart Bluetooth Soft Knit Beanie

Even during the coldest days in the winter, the Soundbot Wireless Smart Bluetooth Soft Knit Beanie keeps your friend or family member warm as they listen to audiobooks, podcasts, and music. Since they can connect it to their smartphone, they can also take phone calls hands-free.
Cinderella Wearable Blanket

The Blankie Tails Cinderella Wearable Blanket will make the little prince/princess in your life look and feel like royalty when they cozy up in it. For a well-rounded present, combine it with a wand and tiara.
Charging Cord Bracelet
This braided faux-leather bracelet has some hidden power inside: Apart from its stylish and sleek appearance, the top-rated selection charges compatible tablets and phones. It's the ideal gift for that special person in your life.
vinmax Bed Prism Lazy Readers Glasses
Know someone who always has to stoop down to look at you? The vinmax Bed Prism Lazy Readers Glasses can help you banish their trouble. These glasses will help them maintain the right posture while they talk to you. They are also useful, letting the recipient watch TV even when they have a runny nose!
Iris Catchall Tray
The fun and bold patterns make the Iris Catchall Tray an eye-catching decorative item on any vanity or nightstand. To ensure that your friend/family member knows it's theirs, customize it with a three-letter monogram or their initials.
Hot Cocoa Bombs
These Christmas-themed hot cocoa bombs will instantly melt in a mug filled with warm milk. The end result is that your loved one or friend will have rich hot chocolate, filled with mini marshmallows, bits of peppermint, and sparks of holiday cheer (green and red sprinkles).
Amazing Science S.T.E.A.M Experiments

The young and not-so-young aspiring scientist in your life will really enjoy the more than 80 experiments found in the Amazing Science T.E.A.M Experiments book from Good Housekeeping. Just beside the step-by-step directions, they'll discover more about how each experiment works and why from a scientific point of view.
Custom Neon Sign
This custom neon sign will light up any space. You can customize it with your friend's or loved one's name, slogan, or any other expression that'll make their room feel inviting. Be sure to sort through 12 colors and 36 fonts until you settle on the perfect fit.
Long-Distance Smart Lamp

For long-distance loved ones or friends, this heartfelt present will help you keep in touch with them regardless of how far you are.
An app keeps the lamps connected, so each one will light up when tapped. The next time you're missing one another, tap the lamp to literally light up your family member's/friend's day. Once they see the lamp light up, they may change the color of their lamp by touching it to show you that they feel the same way.
Get Kombucha Starter Kit

This slightly weird Christmas gift is perfect for someone following a diet. Buy them the Get Kombucha Starter Kit since it has all they need to brew their favorite beverage at home.
Land Shark
If you're looking for a weird Christmas present for your colleague or family member, the Land Shark is an unusual gift that'll surely do the trick. This beached-shark lawn decorative item will thrill anyone with a playful back garden or someone who lives by the sea.
Blue Bottle 6-Month Coffee Subscription

That coffee lover in your life merits a pick-me-up every now and then. What better way to do that than to get them the Blue Bottle 6-month Coffee Subscription, which delivers coffee bags to their doorstep. Select from different types and sizes, including blend assortments, single-origin espresso beans, and even decaf.
Llama Butler Doorstop

Someone who has everything will definitely be surprised by this weird Christmas present. Whether they're into llamas or not, this cute, fluffy door stopper is definitely irresistible.
Burrito Baby Tortilla Wrap

This lovely tortilla wrap is sure to thrill new parents as it turns their little angel into a life-like burrito baby. It's made of a stretchy cotton-polyester blend and includes a hat.
BOCCO Family Robot
This weird Christmas gift will delight a tech-savvy family. How so? Well, this cute robot from BOCCO can record messages and send them out as voice memos or texts to someone's smartphone. The aim of BOCCO is to keep families in touch with each other using recording capabilities and motion sensors.
Thug Kitchen Cookbook

A cookbook can be a weird Christmas present for men, right? Well, not exactly! The Thug Kitchen Cookbook isn't your ordinary cookbook. It's humorous and contains delicious recipes. And we promise that that special man in your life won't be disappointed!
Death Nut Challenge II Ghost Pepper Nuts
Make sure to get some milk as these Ghost Pepper Nuts from BLAZING FOODS are seriously delicious. These treats are addictive to put it mildly—a must-try treat that's an ideal Christmas gift for guys who like spicy food.
Giantmicrobes Gift Box
Although you might be wary of offering just anybody the kissing illness, these sick microbes from the GIANT MICROBES store are sure to turn on the charm on anyone. If there's an aspiring medical doctor in your life, get them this gift box to let them know you recognize them.
Genuine Fred Sprout Designed Bookmark

This green sprout style bookmark from the Genuine Fred Store is the ideal Christmas gift for all bookworms out there. It helps them track their progress and is compact enough to mark even the last line they read. Plus, it's quite darn cute, too!
Merrycolor Unicorn Sequin Pillow
Know a female friend who's just moved into a new home or apartment? If so, she expects you to visit her with a houseplant or bottle of wine in hand. Instead, why don't you buy her this lovely unicorn sequin pillowcase from Merrycolor as a surprise housewarming present this Christmas? She'll enjoy playing mindlessly with the covers while she relaxes at night.
Chromatic LED Watch
If you want to take the mick out of your colorblind mate, then the Chromatic LED Watch from ThinkGeek is the right gift for them. The watch will leave them confused as to why it's the same color or even make them always late. As for your non-colorblind pals, they'll feel they're constantly in the future while trying to differentiate between daytime hours like "magenta" and "red".
Holly Stone Mini Quadcopter Drone

Drones are a popular toy for everyone today, regardless of age. The Mini Quadcopter Drone from Holly Stone is a wonderful gift for anyone who wishes to experience the thrill of flying a drone on their next vacation or around their neighborhood.
Shower Steamer Packs
Your family member or friend will surely appreciate these aromatherapy steamer packs, even if they won't be expecting them. This present is a nice way to help your stressed friend relax before their wedding, during finals week, or right after the arrival of a new baby.
FAQs
Question: What's the Least Liked Christmas Gift?
Answer: The least liked Christmas gifts in 2020 included:
• A box of chocolates
• Beauty gift sets
• Scented candles
• Body care product gift set
• Picture frames
Question: What's the Most Popular Christmas Present in 2020?
Answer: The most liked Christmas gifts in 2020 were:
• Disney+ Subscription
• PlayStation 5 and Xbox Series X
• Laugh and Learn Grow-the-fun Garden Kitchen
• Apple AirPods Pro
• Gravity Blanket
• Always Pan
• MasterClass Subscription
• Eufy RoboVac 11S
• Sony Noise-Canceling Headphones
• Airomé Serenity Medium Diffuser
Question: What's the Quirkiest Gift?
Answer: The weirdest gifts for anyone out there include:
• Real Insect Necklace
• Cat Licking Brush
• Breast Milk Lollipops
• World's Strangest Book
• Human Eyeball Ring
• Pimple Popping Toy
• Phone Call Privacy Mask
• Snail Secretion Face Mask
• Custom Voodoo Doll
• Portable Sauna
Question: What Gift Should I Buy My Weird Friend?
Answer: The best weird presents to buy your weirdo friend include:
• Animal Paws Socks
• Big Undies
• Claw Machine Toy
• Pooping Pooches 2021 Calendar
• Danny DeVito Sequin Pillow
• Bigfoot Research Kit
• Emergency Googly Eyes
• Avocado Blanket
• Banana Phone
Question: What Don't I Want For Christmas?
Answer: Most people don't want these gifts for Christmas:
• Selfie sticks
• Fitness DVDs
• Christmas sweaters
• Slippers
• Celebrity autobiographies
• Celebrity cook books
• Board games
• Toiletries
Ultimate Weird Christmas Gifts—The Bottom-line
Can't imagine giving someone a "standard" Christmas present this year? Rather than an ordinary—or worse, dull—present, get something really original they've never received before and that'll leave a nice lasting impression.
From a personalized pet portrait necklace for your beloved pet owner to a cute llama door stop, these weird Christmas gifts are sure to excite and thrill your loved ones and friends this Christmas. It's time to think outside of the box and wrap up a real surprise under the X-mas tree.
If you're looking for a weird Christmas gift that your family member or friend will also find convenient, buy them the HÄNS Swipe-Clean Screen Cleaner. Then again, the Long-Distance Smart Lamp can be a weird but thoughtful Christmas gift for them.
Whether you're buying for a stylish youngster who has everything or a creative colleague, there's definitely an unusual Christmas present out there that'll surely surprise and impress them in equal measure.