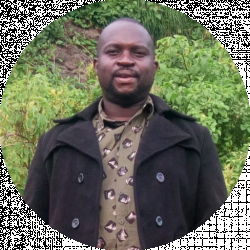 Latest posts by Haron Omaita
(see all)
In-laws can be something of an enigma. Even if they've already wholeheartedly accepted you into their family, you'll certainly want to impress them with these best gift ideas for inlaws we have selected.
Based on your relationship with them, their preferences, and several other factors, buying a thoughtful gift for your in-laws can be a thankless task. Whether you've known them for a long time or you're just meeting with them, getting them the right gift could go a long way towards showing your appreciation.
You don't need to push the boat out, and there are lots of special gifts for in-laws that will show them how much you care. To calm your mind, we've curated some amazing gifts that are sure to please your parents-in-law, sister-in-law, or brother-in-law that cover a broad range of tastes and prices.
With the Gifting Sherpa SHOP, you can easily add products to your cart and checkout in-article. Click "Shop Now" and follow the popup instructions. That's all! As you read you can add more products to your cart.
Whether they're small presents like a board game or bigger ones such as an espresso maker, your in-laws will definitely love them.
Buying your in-laws this personalized wooden cutting board can add a bespoke touch to their meal preparation and presentation. Whether they're cutting veggies, preparing a cheese tray, or presenting homemade appetizers, this cutting board is both functional and classy.
It's a functional gift that's handmade from fine maple and is customized with the name of your family. It not only serves as a classy keepsake that they can use daily, but it'll also look amazing on their kitchen counter when not being used.
Your in-laws can now brew that perfect mug of coffee with this glass drinking cup. It features a gold-metallic print gauge along with directions detailing the right amount of each ingredient to be added.
It's a great tool for preparing the perfect cappuccino, latte, or Americano. This double-walled borosilicate glass mug will have your in-laws ditching their morning routine of buying coffee, and they'll stay home to enjoy their Cup of Joe day in day out.

Beautiful and functional. This is what this elegant wood-burning fire pit offers. The beautiful slate-top ledge makes the fire pit a gorgeous addition to any patio or yard while also adding improved functionality as additional serving spaces.
Also, the convenient, adaptable legs help make the fire pit steady on uneven surfaces, which means you won't have to find solutions to balance your fire pit when camping or tailgating.
4. Monogram Decanter Set
If your in-laws like their wine, this custom-made wine decanter set can be the perfect present for them to flaunt at dinner parties. This 66oz. decanter is curvaceous and boasts a birch wood cork.
The four wine glasses have swivel bottoms, allowing you to tilt them in a complete 360-degree motion without emptying their tasty content. For an extra amazing touch, they also have one initial engraved on the cork at no extra cost.
Your in-laws may not be blessed with their dream wine cellar, but that's not to say that they can't store their favorite wine bottles in perfect conditions. By setting aside some floor or counter space, this wine fridge can make their dream of storing wine under ideal temperature and light conditions a reality.

If your in-laws hardly have cleaning time or find cleaning a boring chore, this is the perfect gift for them. The automatic vacuum is ideal for pet owners, can clean under furniture, runs quietly, and boasts a filter to help get rid of allergens, including dust mites.

This humidifier is able to produce both warm and cool mist. Having adequate humid air may help with colds, the flu, allergies, congestion, dry skin, as well as leather furniture and antique wood.
The humidifier boasts a sensor that automatically adjusts the amount of mist to a comfortable humidity level, automatically switches off when the tank dries up, and the tank could last for as many as two and a half days at the lowermost setting.

Give your in-laws this ancestry DNA kit that shows percentages and pie charts of their ethnic origin. They'll understand the variety of countries that contribute to their lineage, learn the ancient and modern history of the places, and even learn fun facts about the areas and people who lived there.

This is the perfect gift to get your mother-in-law since she raised your other half well and definitely deserves it. While they're somewhat luxury items, they're well worth your money. These lavish travel bags are very gorgeous and ideal for a whole host of purposes. They're available in a multitude of colors and can even be monogrammed!

10. National Park Pass
Fun fact: you can purchase a pass for any U.S. national park. If you didn't know, now you know! The pass lasts a whole year, covers all U.S. national parks, covers four people aged 16 or older, and costs just under $100. A national park pass would be a fantastic gift idea for the in-laws who love adventure (or maybe the start of an exciting family trip?!)
Everyone loves a fun game, right? Your in-laws will really like the feel and look of rustic versions of Clue, Jenga, and Monopoly. Go for one of your favorites, or get all of them and wrap them in a nice package. Attach a note to these games about looking forward to playing at your next Thanksgiving for extra bonus points!

12. Shoe Cleaning Kit
Get your dad-in-law all the tools required to keep his footwear looking immaculate with this chic luxury leather shoe cleaning kit. This kit features a secure zipper and plush inner lining.
It also comes with brown and black shoe polish, a hog's hairbrush, a cloth, and a horsehair brush. This useful premium kit is everything your father-in-law requires to maintain his shoes!
Help your in-laws have a fun downtime outside with this extra-large beach blanket from Wild in Bloom. Made of a wool and acrylic blend with a watertight backing, it's adorably packaged with a handle and leather harnessing straps for a retro look.

If your in-laws love cooking, they'll cherish this cookbook. They'll love it even if they hate to cook! Making the ideal cheeseboard is a work of art and it's more difficult than it appears. This cookbook will help your in-laws create lovely cheeseboards whatever the occasion.
Microwave and dishwasher safe, this on-the-go bowl is the ideal gift for your in-laws to pack their lunch. Since it's reusable, it's also environmentally friendly and reduces the possibility of plastic waste. The ceramic bowl also features a detachable lid, so it'll not spill its contents in your car or bag.

Your in-laws can't visit their beloved coffee shop every other day. But when they get a whiff of this coffee maker's strong, café-quality espresso, they might pretend that they're at their favorite café. Whatever their taste, double or single espresso, latte, or cappuccino, the coffee maker brews original barista-quality drinks like the ones they enjoy at their favorite café.

If your in-laws love tea instead, this luxury accessory set comes with everything needed for an evening tea party. Featuring four cups, a glass teapot, four saucers, and an infuser, they'll be poised to enjoy their favorite beverage. Heck, there's even a tasty loose leaf tea for them to get started. Moreover, it's all wrapped in a beautiful box that's perfect for gift-giving.

Do they have an Amazon Prime Subscription? If not, they need this perfect gift for those who have everything or as a last-minute gift. Some key benefits of Amazon Prime include free 48-hour shipping on countless products, instant streaming of countless TV shows and movies, and ad-less access to hundreds of playlists and over 1 million songs. What more can could they ask for?

This chic succulent will add some foliage to your in-laws' property. It's also easy to look after and features an elegant, gold-beaded vase. You can deliver this gift in person, or have it delivered directly to your in-laws' home for a lovely gift from afar.
Weighted blankets are widely popular for their ability to calm and, after this Pandemic Era, we could all appreciate some added calmness. This comfy blanket is perfect for curling up at night by the fire or in bed.
If your in-laws love campfire cooking, this could be the perfect budget gift idea for them. They can enjoy great kabobs with these innovative baskets made of steel wire and featuring a chic wooden handle. They can even cook different foods in each basket that'll suit the needs of their guests. This ingenious invention requires no skewers, making their next campfire dinner unforgettable.
Ever spent vacations or holidays with your in-laws in the past? Well, this lovely photo book from Artifact Uprising will bring back those nice memories. It's a perfect gift and a wonderful way to show your appreciation for spending time with them.

This stylish catchall tray will help your in-laws stay organized. It can be placed on a nightstand, desk, or door table to hold wallets, headphones, keys, and lots more. For an added personal touch, you can even have it monogrammed. Select from large, medium, or small sizes, or get the full set of three.
Get your brother-in-law this custom t-shirt to express your sense of style and love. The shirt features the expression "World's Okayest Brother-in-law", which can be a great present for your brother-in-law.
Moreover, you can have this shirt customized with another message aimed at your parents-in-law if you want. The screen-printed shirts come in a range of colors and sizes and feature a seamless collar.

If your in-laws are constantly jostling for the last available charging outlet, or if they all love Apple products, this charging hub will allow them to charge all of their gadgets at the same time.

Hot sauce lovers and adventurous eaters will really relish this trio of special coxndiments. A spicy maple, spicy honey, and gochujang sriracha will provide them with all kinds of fresh ways to season their favorite dishes.
Some people might consider this gift a life-changing one. If your in-laws love preparing meals together, gift them this countertop pizza maker to help them savor homemade pies with their favorite toppings in under 10 minutes.

Spoil your mother-in-law a little with these comfy, plush slippers boasting removable insoles with thermally-conductive flax seeds and aromatic lavender buds. During the cold season, she can warm them up for added warmth, and during the hotter months, she can keep them in the freezer for a revitalizing cooldown.

This teapot is perfect for two and is designed for those who love the best things in life. It's a perfect gift idea for tea-loving in-laws. Many cultures around the world deeply cherish drinking tea and it's even seen as a sacred ritual.
Not only will your in-laws get a useful teapot but they'll also get four double-walled glass mugs, tea leaves, and a flourishing loose leaf tea sampler, making it a comprehensive serving set. This tea maker features a stainless rust-free tea infuser that holds loose tea leaves or tea bags, which they can remove after their tea has steeped.

This luxury wine accessory kit comes with everything wine aficionados would need, such as a pourer, corkscrew bottle opener, aerator, foil cutter, and plenty more. What's more, it's all wrapped in a stylish wooden box that's perfect for gift-giving.

This gorgeous wine box holds a pair of 750ml wine bottles. It's made of wood, faux leather, and brass, and boasts snaps and buckled closures to help secure the precious content inside. It's an amazing way to present your in-laws their favorite wine.

This delicate necklace containing the initial of your sister-in-law's last name will show her how you're glad to be part of their family. Or you could gift her a pair of necklaces she'll wear together to make the experience extra special—one featuring her maiden name and the other with her new surname.

To avoid splashing out on AirPods for your brother-in-law, you should get him these affordable wireless earbuds. With over 37,000 positive Amazon reviews, your brother-in-law will definitely appreciate their strong sound quality and ability to easily connect with his smartphone.

Gifting your in-laws this car kit will demonstrate that you're not only a practical but also a caring in-law! The kit comes with all the essentials required to fix any car-related trouble, including an air compressor, jumper cables, first aid supplies, a safety hammer, and more.

If your in-laws stay far away, get them this useful touch lamp. They'll really appreciate it. Keep one and give them the other, and whenever you pat it, it'll also light up their lamp. It's a smart way to stay in touch and show them you're thinking about them from time to time.

FAQs
Question: What Do I Gift My Mother-in-law for Christmas?
Answer: The best gifts to buy your mother-in-law for Christmas include a custom pet portrait, personalized apron, spa gift box, terrarium candle, dipped ceramic pitcher, bonsai tree, and ornamented leather monogram pouch.
Question: What Are the Best Gift Ideas for Your Parents?
Answer: The best gifts to buy your parents include a wine decanter, espresso maker, cutting board, matching FitBits, cut-resistant gloves, Winc Wine Club, Amazon Prime Subscription, and 1 Pan 2 Plates Cookbook.
Question: What's the Best Present to Buy My Mother-in-law?
Answer: Your other half's mother would appreciate something sentimental and thoughtful, such as a custom-made frame containing a nice family photo, or a high-tech and practical gift such as Echo Dot from Amazon. For a present that keeps giving, you could even get your mom-in-law a flower subscription.
Question: What Do You Gift Parents Who've Got Everything?
Answer: If your parents and grandparents can afford whatever they want and have it all, you should buy them any of these 10 meaningful, thoughtful gifts.
• Personalized pillow
• Personalized doormat
• Personalized cutting board and handprint apron
• Custom family tree
• Custom-made photo chili bowl
• Calendars
• Recipe tea towel
• Personalized oak clock
• Scratch map
• Handprint art
Question: What Do You Gift a Person That Has Everything?
Answer: For someone who's got everything, you can get them these thoughtful gifts.
• A night out
• Gift cards
• An experience
• A virtual assistant
• A home cleaning service
• A babysitter service
• A subscription or membership
• A food kit delivery service
Get These Special Gifts for Your In-laws Today!
When searching for the perfect gifts for your in-laws, you should always consider them as both your friends and family.
These presents should be both exciting and thoughtful, but don't have to be pricey. Whichever in-law you're buying gifts, these gift ideas are sure to impress them and strengthen your tight-knit family bond even further.
These gifts have you covered for any holiday, birthday, or anniversary.