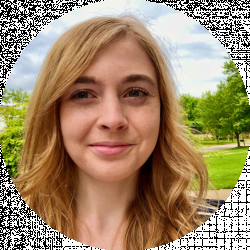 Latest posts by Erin Jamieson
(see all)
For this guide, I've selected my top picks for gifts for men and women on their 38th birthday. Rather than opting for typical gift ideas, I've selected gifts that help them manage their everyday life, while still finding room to make meaningful connections.
My birthday gift ideas include volunteer gifts; travel gifts (even when they're stuck at home); gifts for making home life more manageable; and even active gifts–whether you're gifting a yoga lover or someone who just wants to get into healthy habits before they hit their 40th birthday.
Read on for my favorite gifts for their 38th birthday, for every budget.
Gifts For Giving Back
These gifts are meaningful, both for you and them, and are perfect for a 38th birthday that will help them connect more deeply, even if their schedule is packed.
With many 38-year-olds more settled on what they want to do with their careers and personal life, it's a great time to also encourage them to follow their passion for helping others out, whether that means gifs that support animal charities, children in need, or other causes. Plus these are great gifts for someone who wants nothing.
World Wildlife Fund Symbolic Adoption Gifts
The World Wildlife Fund offers a unique but especially meaningful gift for a 38th birthday through its symbolic adoptions. Select one of the endangered or threatened species listed and you'll see a bio about the species, as well as what challenges it faces.
Each adoption kit comes with a plush animal; photo; adoption certificate; species card; and an option for a gift bag. While an investment for a gift, the gift directly supports protecting that species. You can also buy apparel on the WWF website as a more affordable option. Adopt Here.
Make-A-Wish EGift Card
Not sure what to give a 38-year-old who has everything, but know they'd want to make an impact? This gift card is a perfect idea, as it can be used at favorite stores including Macy's, GameStop, Maggiano's, Claire's, Petco, Under Armour, and even Build-A-Bear for their kids.
Every purchase made with this gift card is matched with a 3% donation to one of my personal favorite charities. Make-A-Wish helps make dreams possible for children facing chronic or terminal illnesses. Buy Here.
I love Ten Thousand Villages for some of the most unique gift ideas, especially for women. These gifts are handmade, fair trade, and support individual artisans, normally in the third world or impoverished countries. The gifts are truly one of a kind and exquisite, with a meaningful cause.
They carry everything from accessories, like scarves and jewelry to home decor and spa and wellness products. I also recommend looking at sale items. Shop Here.

Travel At Home Gifts
Traveling in your late 30's can be an inspiring way to get motivation back up, encourage and support during a busy period of life. But if travel isn't always possible– due to the pandemic or just a packed schedule, these are my favorite ideas to bring the love of travel home for their 38th birthday.
Push Pin Travel Maps
Whether plotting out where they want to travel in the future, cataloging where they've been, or doing a bit of both, I love these Push Pin Travel Maps is a fun way to celebrate their love for their travel with style.
My favorite option is their World Maps, available in a wide variety of colors, such as earth tone; ocean blue; navy; vibrant; classic hues; enchanting emerald, and even unique takes like vintage. You can also go with State Maps and Other Countries/Regions. Shop at the links provided.
For a travel at-home experience that's great for a 38th birthday but also for someone with a family, I love this DVD from PBS.
The bestseller features places around the globe, including natural wonders; unique animal species; excursions, and gorgeous landscapes. It features over 5 hours of footage and is pleasing to watch not only for 38-year-olds but a gift for all ages. Buy Here.

The Best of World's Greatest DVD | Amazon
This new, epic series goes on a timeless journey around the planet, revealing the world's greatest cities, natural wonders, animal encounters, journeys and adventures, monuments, and islands.
Buy at Amazon.com
We earn a commission if you click this link and make a purchase at no additional cost to you.
12/01/2023 07:37 am GMT
Travel Magazine Subscriptions
Travel magazine subscriptions are a fantastic way to transport them across the world without leaving home, and maybe help them make plans for when they get a chance. My favorite gift ideas here are National Geographic and Travel and Leisure. Both include stunning photography, innovative features, and have impressed with me their inside look at different cultures. Subscribe at the links above.
This neck pillow is perfect for travel–even if that's just in their car or even if they're using it for comfort after a long day of desk work.
This Sleep Number travel pillow features plush down; a soft microfiber cover; and a hypoallergenic down filling. It's machine washable on a gentle cycle, too, making it a practical option for anyone too busy to hand wash. Buy Here.

U-Neck Pillow | Sleep Number
Travel pillow supports your neck for comfort on-the-go. Travel pillow supports your neck with plush down alternative fill. Removable velvety-soft, Pewter-colored microfiber cover included.
Check Price
We earn a commission if you click this link and make a purchase at no additional cost to you.
Altar'd State Keychains
The first time I walked into an Altar'd State store, I was captivated not so much by the clothing, but by the inspirational knick-knacks and accessories.
For the woman celebrating her 38th birthday who is torn between life decisions, travel, and home or work obligations, I love these key chains, with beautiful colors, a modern style, and inspiring sayings. My favorites include the Exactly Where You Are Keychain and the Places You'll Go KeyChain (as an aside, this would also be a great gift for a college graduate). Buy Here.
Subscription Gifts for Home
Home is very important, and these subscriptions are great gift ideas for a 38th birthday. This will help life feel more manageable but also a bit more exciting, with options for clothing, meals, and even home decor to please both them and their partner or family.
I love these as a way to help them keep inspired, organized, and also interested in things that can otherwise feel tiring.
Inspire them with DIY projects that will feel like a hobby rather than a chore with this unique home and craft subscription service.
Featured on BuzzFeed, Forbes, NBC, and other prominent outlets, this subscription features crafts for DIY projects around the home. Each monthly shipment includes detailed instructions, as well as photos and videos to help you visualize the project. Examples of past projects hand knitted pillows; a hanging planter shelf; and party trays. Learn More Here.

Home Made Luxe Subscription Box
Each monthly craft kit contains all the crafty materials you need to create a gorgeous, Pinterest-worthy home decor project delivered to your doorstep.
Check Price
We earn a commission if you click this link and make a purchase at no additional cost to you.
Bespoke Post Subscription
This home tech subscription is great as a gift for engineers but will please anyone who is wanting to stay up to date on the latest tech and gadgets and themed hobbies, useful for the home.
After taking a personalized quiz, they'll send out more unusual but still useful tools and gear. From breakfast sample kits to innovative hobbies and even personal care, this subscription is truly a unique take on a lifestyle subscription box. Buy Here.
This is a great gift for the 38-year-old who has a younger family, especially if they have a baby, toddlers, or young kids. Little Spoon is an organic, all-natural subscription service that ships out premium fruit and vegetable purees; balanced meals, and innovative recipes. Learn More Here.
Blue Apron is my top selection for a meal subscription kit for the 38-year-old who doesn't have time to cook. While it doesn't offer quite as many organic or specialty options, this food subscription service offers good value overall, and great variety for different lifestyles, with fuss-free cancellation and customization options. Learn More Here.

Your Plan, Your Way | Blue Apron
Choose from an ever-changing mix of menu options featuring meat, poultry, fish, seafood, Beyond Meat (plant-based meat), WW Approved, diabetes-friendly recipes, and more.
Sign Up
We earn a commission if you click this link and make a purchase at no additional cost to you.
Stitch Fix offers clothing delivery options for men, women, and children, with styles from casual to professional, making it one of my top gift ideas for the 38-year-old who needs clothing but doesn't have time to shop.
Clothing is selected by personal stylists and offers free shipping and returns. Better yet, they don't have to keep to a subscription if they aren't loving their box–but it can be a great way to introduce it to them. Learn More Here.
Explore 2 ways to shop | Stitch Fix
Partner with their expert stylist and get items picked just for you—a $20 styling fee is credited toward what you keep. Or Browse and buy without a styling fee.
Check Price
We earn a commission if you click this link and make a purchase at no additional cost to you.
Active and Healthy Gifts
Your 30's are an important time to invest in health, but it can also be a big challenge. On their 38th birthday, give them gifts that inspire them to put themselves and their health first so they can be at their best and enjoy their life, no matter how crammed their schedules are.
Want a personal-sized alternative to the Ninja? This more affordable gift option is also great for the 38-year-old on the go who wants to get in healthy snacks.
Available in black, teal, lilac, red, hot pink, lime green, and aqua, this clever blender is entirely portable for trips and even the office and perfect for making everything from smoothies to baby food to shakes and drinks. Food can be blended in under a minute, and the USB charging lasts for up to 10 uses at a time. Buy Here.

BlendJet 2 Portable Blender | BendJet
Imagine the freedom of being able to go anywhere and blend your favorite smoothies, shakes, margaritas, or baby food without the limitations of a regular blender.
Check Price
We earn a commission if you click this link and make a purchase at no additional cost to you.

Nature Quotes Personalized Yoga Mat | Personalized Mall
Hit the yoga studio in style with this exclusive Nature Quotes Personalized Yoga Mat. Personalize with any background nature scene, an inspirational quote and an optional name.
Check Price
We earn a commission if you click this link and make a purchase at no additional cost to you.
Whether you're looking for a gift for a yoga lover or just a 38-year-old who wants to place more investment in their physical and emotional well being, these mats feel especially personalized and meaningful.
You can select the background theme of your choice, inspirational quote, and a name. The PVC mat also features an anti-slip back and easy cleaning. Buy Here.
One challenge a 38-year-old may face is wanting to get into, or stay with fitness, but also dealing with aches from a new workout. This workout recovery kit is a budget-friendly and useful gift for all genders, with a cool-mist spray; body bitter; and oil blend to calm, soothe and help work out muscle tension. Buy Here.

Recovery Mode Body Soothing Kit | Saje
When discomfort has you sidelined, reach for this recovery kit. Cool down with Peppermint Halo Oil Blend, relieve muscular and joint aches with Pain Release Oil Blend and smooth on Trauma Less Ointment to ease the pain of strains, bruises and sprains.
Check Price
We earn a commission if you click this link and make a purchase at no additional cost to you.

From uncommon goods comes this clever workout gift with a lot of fun and no fuss. On their 38th birthday, they may not be looking to always hit the gym (especially right now) but this dice game will inspire them to get some fun moves in at home or wherever they are.
Breaking the monotony of routine workouts, six dice allow you to rule to get results for different workout moves, with a possibility of as many as 45,000 different combinations possible. Buy Here.

Make Your Own Wellness Gifts Package
Even if I wasn't writing this gift guide in the middle of the pandemic, I love the idea of putting together the best wellness gifts from Target for a personalized package to help to stay well and focused on their health.
Consider pairing a PhoneSoap Sanitizing Box with an AutoTouch Soap Dispenser, and even an Essential Oil Diffuser for relaxing aromatherapy. Shop these, and small add on gifts at the links above.
Phonesoap 3 Uv-c Sanitizer | Target
With the PhoneSoap 3, a charged phone is a clean phone! Built-in USB and USB-C ports offer universal, simultaneous charging of two devices. After just 10 minutes, your phone is sanitized and will continue to charge as long as you'd like.
Check Price
We earn a commission if you click this link and make a purchase at no additional cost to you.
Oil Diffuser by Opalhouse | Target
Infuse your home with the appealing scents of your favorite essential oils with the Cut-Out Ceramic Color-Changing Oil Diffuser from Opalhouse
Check Price
We earn a commission if you click this link and make a purchase at no additional cost to you.
This empowering book is perfect for the 38-year-old looking for empowering messages and an action plan to feeling their best in their later 30s and into their 40s.
TV personality and women's health guru Dr. Jennifer Ashton shares a five-part plan that is backed by research rather than fads, including advice on nutrition, fitness, sleep, preventive care and even reducing stress and anxiety. Buy Here.
I love TED talks, and the wide audience they bring for everything from science and technology to mental well being–which is just one of the reasons I think this book is a great gift idea for a 38th birthday that finds someone feeling lost or worn out when it comes to balancing work, lie, and happiness.
In its book form, Anchor explores how happiness can lead to greater success–and how to take advantage of that by becoming more content and being able to recognize opportunities, for everything from work to home life to our health. Buy Here.

Gifts for Entertaining
Maybe we can't entertain at home right now, but as things are looking up, these gifts can be a great way to connect with friends and family.
In fact, these unique game night/ entertaining gifts can even be enjoyed via Zoom or other distance technology. I love these as an alternative to the tech they may already have (think smartphones, laptops, tablets, smart speakers, or consoles) and bring in new but still classic feeling ways to entertain.
This board game brings an escape room home, giving a sense of excitement for a 38th birthday without them having to leave home. Full of logic puzzles, quizzes, and more, the board game comes with 16 puzzles over 250 possible combinations, and games cards and pieces for hosting a party. Buy Here.

Escape Room Game by Paladone | Kohls
This is the perfect gift for lovers of logic puzzles, quizzes and board games. Features A total of 16 different puzzles offer 256 different combinations. Solve math, physical, optical and linguistic problems.
Check Price
We earn a commission if you click this link and make a purchase at no additional cost to you.
I grew up with my father playing strategy games and developed a love for them myself–and this board game will please strategy players in their 20's, the 30s, and up.
The highly popular game allows you to conquer territories, enter recruits, and build up villages for a new twist on classics like Risk–sure to be a great gift for gamers and newbies alike. Buy Here.

Scythe Board Game | Amazon
Board game set in an alternate-history in 1920s. A time of farming and war, broken hearts and rusted gears, innovation and valor.
Buy at Amazon.com
We earn a commission if you click this link and make a purchase at no additional cost to you.
12/01/2023 03:58 am GMT
If they plan to host parties–whether that's for friends or family–this is a great gift idea for their 38th birthday. This cheese board is perfect for appetizers and served with wine, all on a handsome bamboo finish, with a slide out drawer for stashing utensils. Buy Here.

Bamboo Cheese Board Set | Amazon
Impress your guests with a cheese board or charcuterie board at your next get together. Perfect for entertaining, this natural bamboo cheese board offers an elegant presentation for your favorite meats and cheeses.
Buy at Amazon.com
We earn a commission if you click this link and make a purchase at no additional cost to you.
12/01/2023 04:26 am GMT
For a twist on Bluetooth speakers, with a mature but still youthful take, I love this Dikaou Atmosphere speaker set, for both indoors and out. Featuring an impressive 96 LEDs, warm light creates ambiance and imitates natural flames.
It's portable, can be synced to phones or tablets up to 33 feet, and has a potent speaker with special attention to bass sounds. Buy Here.

DIKAOU Led flame table lamp | Amazon
Music sounded, happiness light flow to the face. This DiKaou flame bluetooth speaker brings you a wonderful light, your favorite song with few red wine, to create a romantic atmosphere for you and your friends
Buy at Amazon.com
We earn a commission if you click this link and make a purchase at no additional cost to you.
12/01/2023 04:49 am GMT
FAQs
Question: What should I do for my 38th birthday?
Answer: For your 38th birthday, celebrate with your loved ones, whether that's friends or family or both. Consider a safe outdoor activity, like winter sports; hiking; or seeing a new place. Birthday at home ideas includes a family meal and movie night; turning up favorite songs and singing karaoke, and playing competitive games to celebrate.
Question: What are some thoughtful gifts?
Answer: Any gift can be thoughtful if you buy gifts by activity; think about what they love doing and buy them gifts to support their hobbies, careers, or other passions. Even a gift card can be thoughtful when it's to their favorite stores and comes with a personalized and heartfelt note.
Final Thoughts
Celebrate their 38th birthday with gifts that make at-home easier; inspire them to connect; and keep them entertained and healthy. Even for the most difficult person to buy for, their 38th birthday can be truly special when you slip in a personal card and put in a little thought.