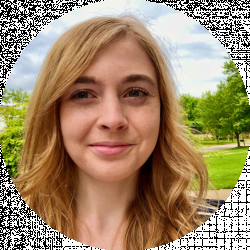 Latest posts by Erin Jamieson
(see all)
Let's just say that, for 18-year-olds, this has been a strange year and even the best gifts can seem elusive. For most 18-year-olds, the months of May through June and even into the summer are peppered with celebrations, from high school graduations to graduation parties and social gatherings galore.
Some schools, like West Orange High School in New Jersey, attempted to retain a sense of normalcy, hosting a drive-by and virtual graduation ceremony. Others, like Thunderridge High School in Denver, went ahead with a traditional in-person, cap, and gown celebration–with the addition of masks and following social distancing guidelines as much as possible.
While it's shaped up to be a strange year for all of us amidst a pandemic, and arguably even more for 18-year-olds, 18 can still be one of the most important and celebrated years of one's life.
Consider this your 2020 guide for best gift ideas for 18-year-olds. From budget gifts to those that could be group gifted, I'll give you the ideas and tips you need to celebrate what still is a milestone age.
Gifts for the Memory Keeper
If the 18-year-old you're shopping for has just celebrated graduation, it's not too late to give them a gift, either for belated graduation or as a surprise gift. What I love about this category is that these are gifts they'll keep to commemorate all they've accomplished.
Why I love it
Personalized plaques and picture frames, or even photo albums, may not immediately spell 18 years old, but they are actually some of the most personal and enduring gifts, perfect for commemorating an accomplishment. 18 is the year of transition–from teenhood to young adulthood; from high school obligations to employment or going off to college.
My picks
Name Meaning Matte Insert
You'll have to add your own frame, but this handmade inset from Etsy is a beautiful gift for an 18-year-old no matter the occasion. A wood oak veneer, you can have any name engraved with its meaning and minimalist adornment that feels both modern and timeless. This bestseller ships within three to five days and retails for under twenty dollars. Buy on Etsy.
Aluratek Digital Photo Frame
Teens love things digital, and this is a clever spin on the traditional photo album that feels updated. Not only can you include a personal note, or, if you're crafty, maybe even decorated the exterior frame, but a digital photo frame is a good way to store photos, organize, and can be set up anywhere if your 18-year-old will be moving out to a place of their own. This digital photo frame comes with 4GB of memory and displays photos with true color LCD at 800 by 600 resolution for a competitive price under seventy dollars. Buy from Kohls.
Personalized Dr. Seus Plaque
Counterintuitive as it seems, Dr. Seuss has had an enduring place not just for younger children, but especially for 18-year-olds celebrating graduation. Tagging onto the popular book, Oh the Places You'll Go, I love that this gift is budget-friendly but still colorful, meaningful, and a good fit for a range of 18-year-olds. Coated cherry and white aluminum are the main materials, and you can customize with the year, body text, and even make additional requests. Buy from PlaqueMaker here.
Gifts for the Tech Addict

Why I love it
Does it feel like 18-year-olds are always on some electronic device? To be fair, technology inundates all of our lives, from smartphones to tablets, smartwatches, and more. I like these gifts because they not only entertain, but help 18-year-olds transition into a career or college by helping them with everyday tasks, keeping them organized, and even inspired.
My Picks
Smart Watches
Smartwatches act as all in ones, perfect for useful apps, keeping track of schedules, fitness, and social interactions. Instead of going for a budget pick, I'd opt either for the Samsung Galaxy Watch Active 2 or the Apple Watch Series 5.
Both are among the most updated and highly rated smartwatches, with access to a slew of apps, a modern design, and suited for everyday activities. While neither is a budget gift, it's still one of my favorite gifts for 18-year-olds, assuming they don't already have a smartwatch. Buy using the links above, or on the Samsung Store and the Apple Store.
Gaming Consoles
All 18-year-olds need downtime, and, in fact, more and more 18-year-olds are also becoming content creators themselves, whether that's streaming on Twitch, posting on YouTube, and being involved in gaming communities among different social media platforms.
Gaming is becoming not just a way to pass time, but to connect with others and even get competitive (through esports) or make a little money. The hottest gaming consoles right now are the anticipated release of Playstation 5, but also the Nintendo Switch, the current Playstation 4, Microsoft XBox One, and Nintendo 2DS XL.
Computer/ Gaming Accessories
Just as good of a gift idea and something that 18-year-olds may not yet have are accessories for their gaming and everyday tasks. My picks include keyboards with backlighting and quality construction (Buy the Razer BlackWidow for PC here, or the Apple Magic Keyboard here). I also love Virtual Reality Headsets (Oculus Quest All-In-One is my top pick if you have the budget) or even video capture and stream deck equipment from Elgato.
Drones
Drones may have a certain connotation, but that's great for 18-year-olds who are already well equipped with smartphones, laptops, and computer accessories. The Drone X Pro can be operated indoors and out, with HD photo and video capture, a long battery life, and a competitive price point of around $100. Buy here.
Gifts for a New Place
Why I love it
18-year-olds don't universally move out, especially during this time of uncertainty. But even if an 18-year-old isn't immediately moving into an apartment or dorm, they're likely looking ahead to the time that they do. I also like these gift ideas because they can even be applied at home, to upgrade a bedroom or working/ gaming room. 18-year-olds, for the most part, long to feel like they have their own space, and these are my recommendations for the best gifts to do just that.
My picks
Bedding Essentials (PB Teen)
I love the collection of bedding and dorm essentials PB teen has on offer. Stylish, quirky, and modern, you'll find everything from comforters to pillows and throws and those elusive twin xl sheets. Even if the campus isn't opening back up, these sets feel updated but not too childish for 18-year-olds, and they always have sales, too. Shop the PB Teen Dorm Essentials Collection here.
Wall Decor
I know this is a large category, but for 18-year-olds, I recommend swapping traditional artwork for decor that can easily be mounted without damaging walls, plus casual artwork feels fresh, modern, and updated. Posters from sites like Etsy are always worth looking into, from inspirational to modern art. But I love these Photo Clip Fairy Lights by Besteamer, which allow you to clip on photos as life changes; Buy on Amazon.

Organizer and Charging Station
Perfect for studying and keeping connected with friends, a two in one organizing deck allows 18-year-olds to keep their devices charged, supplies organized (in theory), and can even act as desk decor. This Eco-Friendly Station is made from bamboo and is not only useful but also would look at home in a variety of rooms. Buy at Walmart.
Quirky Mugs and Dishware
Anyone can use a good mug, but for 18-year-olds you'll want something that feels personal. Go with something you can personalize or a saying from a TV show or fandom they love. For 18-year-olds, you might also want to go with less breakable dishes. If you want to go the extra mile and design it yourself, Spreadshirt offers the ability to choose your color and message, at a budget-friendly price point; Buy here.
Gifts for Entertaining
Why I love it
Whether the 18-year-old on your list will be seeing a few friends or is looking forward to more restrictions lifting, I love these gift ideas for hanging out with both friends and family or just having a way to pass time at home. To complement board and card games, 18-year-olds will also love other gifts to keep the party going, from speaker systems and more.
My Picks
Epic Board Games
18-year-olds and board games don't mix–or do they? From strategy minded games for more patient 18-year-olds, like the bestselling Settlers of Catan and 7 Wonders, to the classic Taboo, these are great options for 18-year-olds who love games but aren't into edgier options; buy all on Amazon.
Party Card Games
For faster gameplay, riskier topics, and lots of laughter there are many party card games now available that 18-year-olds will love. My top picks are all available on Amazon and include Unstable Unicorns (perfect for playing with teams and forming 'rivalries'); Never Have I Ever (famously played on the Ellen Degeneres Show) and the innovative Exist, which forces you to confront 'for survival' with preposterous scenario cards.
Sound Systems and Speakers
Get the party on with a speaker system which not only is great for blasting the latest hits, but also can look up nearly anything you need to know. My favorite options for 18-year-olds include the compact Bose SoundLink Revolve which features an impressive 16-hour battery life, and the 3rd Generation Echo for a smart speaker, for its ability to sync with Amazon Music, Apple Music, Pandora, and other streaming services.
Book Gifts

Why I love it
Whether you buy ebooks or hard copy, these books are great gift ideas for 18-year-olds. Not everyone is an avid reader, but this list will give you ideas for nearly any 18 years old. What I love about books is that these are gifts they might come to turn to again years down the road. And if nothing else, this gives 18-year-olds an excuse to take a break from their screens for a while.
While this list focuses on nonfiction for 18-year-olds, the young adult fiction reader will love books on this fantastic Barnes and Noble YA Summer Reading List.
My Picks
The Crossroads of Should and Must: Find and Follow Your Passion by Elle Luna
A clever take on listening to your inner voice, this book will suit 18-year-olds facing life changes and increasing numbers of decisions. The best part of this gift is that it'll grow with them, with advice applicable for everything from school, careers, and more; Buy on Barnes and Noble.
Oh, the Places You'll Go by Dr. Seus
Do I really need to explain this? No gift list for a graduating 18-year-old is complete without this playful yet subtly profound classic. Buy on Barnes and Noble here.
Astrophysics for People in a Hurry by Neil deGrasse Tyson
For the budding scientist, this book takes a complicated subject and makes it not only accessible but also engaging. And I love it for 18-year-olds because Tyson discusses how we as individuals fit into the world–a question 18-year-olds ask themselves in one way or another. Buy on Barnes and Noble here.
The Freshman Survival Guide: Soulful Advice for Studying, Socializing, and Everything In Between by Nora Bradbury-Hael and Bill McGarvey
Whether 18-year-olds will be attending classes on college campuses, learning virtually, or just taking a class or two, they can get some wisdom from this easy read. I love that this is a revised version, now with important topics like mental health, technology, and balancing social life and studying. Buy on Amazon here.
Last-Minute Gifts

Why I love it
Whether you simply forgot you needed a gift or you don't know the 18-year-old well, these are some of your best choices for last-minute gifts that will delight.
My picks
Streaming Subscriptions: Pay for a year of movies and tv shows on demand; I recommend Hulu for 18-year-olds who love TV, and Netflix for 18-year-olds more into movies. While there are other options, like the YouTube equivalent, I'd stick with Netflix and Hulu for variety. Add in a package of snack food and you've got a good gift. Buy a Netflix Gift Card here, or a Hulu One Year Subscription here.
Sports Equipment
Technically this isn't best as a last-minute purchase, but anything from basics (think basketballs, etc) to accessories (tennis gloves and carrying cases) or lawn games (bocce, ladder ball) are all easy ideas sure to please most active 18-year-olds. For the very adventurous and with a large budget, you can opt for a beginning mountain bike, like the bestselling and lightweight, budget-friendly Huffy Hardtail Mountain Bike.
Gift Cards
Subscriptions aside, you can't go wrong with gift cards from Best Buy, Amazon, Target, Half Price Books, or a favorite clothing store.
Journals and Knick Knacks. Shop Hallmark or Uncommon Goods for odds and ends.
FAQs About Gifts for 18-Year-Olds
What is the best gift for an 18-year-old boy/ girl?
Most gifts on my list are gender-neutral, and there is no reason to have strict distinctions, but a typical idea for an 18-year-old boy might be a dress watch, new wallet, or sporting equipment. A girl might enjoy jewelry, from charm bracelets to simple sterling silver.
What can I do for the 18th birthday?
Right now options are more limited for celebrating the 18th birthday, but outdoor activities are great during temperature months. You might also consider a day trip, or just a simple bonfire or get together. Keep in touch with friends and family, even if they can only join virtually.
Final Thoughts
Finding the best gifts for an 18-year old takes creativity, but if you keep in mind the exciting life challenges and tasks that await them, you'll be on the right track to some of the best gift ideas. When in doubt, reach out: friends especially can give you a sense of what they might need, like, and what they may already have. If you also happen to be shopping for 14-year-olds, here are some interesting gifts to check as well!