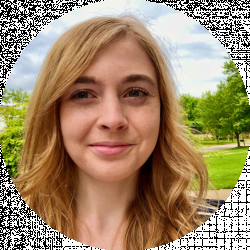 Latest posts by Erin Jamieson
(see all)
Finding the perfect gift for a fourteen-year-old boy isn't the easiest gift to find. At best, 14-year-old boys are very much in a transitional phase, where hobbies and activities are changing as they enter adolescence. Just a year away from high school for most, gifts that worked for 11-year-old boys won't cut it.
Even more so at this age, it's important to consider individual hobbies and interests–some boys are quite into gaming, while others are into tech, reading, or sports, for instance.
And 14-year-old boys have a great deal of range of goals, ambitions, as well as amazing talents. Take Benicio Bryant, one of the season's finalists of the reality tv show America's Got Talent. Now 15 and ready to start high school, he was just 14 when he auditioned for the show, stunning judges and viewers with his gift for singing original songs with powerful changes in pitch. He has over eighty thousand subscribers on YouTube, and likely a promising career ahead.
Jacob Barnett was also just 14, but he is known for giving what is today one of the most popular Ted Talks. Described as a 'teenage astrophysicist', he has already published research and gave one of the most engaging speeches, especially remarkable for someone who is autistic.
Of course, not every 14 years old is accomplishing major feats, and that's perfectly fine. 14-year-old boys, at their best, are brimming with energy, creativity, and amazing capabilities. 14 is also a time of change, where tastes can be somewhat mercurial, making it all that much more difficult to shop for the best gits.
This guide will help you do just that, no matter what the 14-year-old you're shopping for is most interested in. We'll discuss the difficulties that can come when trying to find the best gifts for a 14-year-old boy, then look at gifts for a variety of interests, and at different price points so that no matter your budget, you can feel confident about what you're gifting.
What are some of the challenges I need to understand about 14-year-old boys?
Whether you're a parent of a 14-year-old boy or not, 14, as we mentioned is a time of transition, from pre-teen to teenage years, and along with it, new obstacles, needs, and interests.
At this age, boys (and girls) should be getting an average of sixty minutes of physical activity. That can include sports, but also walks, hikes, and workouts.
Personal responsibility is also the main goal at this age. Beyond helping out around the house, 14-year-old boys should be encouraged to develop their own interests and hobbies.
However, volunteer work, engagement with peers, and other social activities are both important and engaging.
It's also an age where boys are especially engaged with social media. While that can be a way to make social connections, research has linked excessive use, or even sometimes regular, use of social media with lower self-esteem, peer pressure, and other negative impacts, so striking a balance and setting healthy boundaries is key.
Emotions are in flux, as 14 is an age where boys may grow quite a bit, experience changing in self-esteem, and question independence vs parental authority. However, generally, this is the age before major challenges where many boys retain a good deal of childhood energy and optimism, making 14 a rather interesting age.
Bullying, possibly dating, and general accidents are also things to keep in mind for 14-year-old boys.
Why is it important to understand these challenges and changes when shopping for the best gifts for a 14-year-old boy? 
The best gifts for a fourteen-year-old boy can prove to be not only entertaining, but also in line with their current needs, interests, and even help boys develop emotionally, intellectually and socially.
There is no one best gift for a 14-year-old boy because every 14-year-old boy will have needs and interests unique to them. The best gifts come from a variety of gifts, where entertainment and development needs are considered. We also want a blend of technology and gifts that are not technologically based. While technology is a real and integral part of nearly everyone's lives, experts recommend limiting screen time to avoid negative effects.
Excessive screen time, for instance, has been correlated with lower grades in school, as well as issues with vision, weight, sleep, depression, and overall well being.
That isn't to say any tech-based gifts are a bad idea. In fact, many tech-based gifts will make our list of best gifts for 14-year-old boys. Tech-based gifts can be educational, engaging and entertaining. The key is to strike a balance between tech-based and non-tech-based gifts.
How do I start looking for the best gifts for 14-year-old boys?
Finding the best gifts for 14-year-old boys can be overwhelming if you aren't sure where to start. The good news is that simply by asking the following questions, you can already narrow down your choices:
What hobbies or activities do they enjoy?
Think outside of broad categories and instead consider how the boy chooses to use most of the free time. You might also want to consider gifts for related interests, such as a related sport or game, but that challenges them to try something a bit different.
What's the occasion?
Of course, not all gifts make sense for all occasions. For both birthdays and holidays, often casual gifts will do, but when celebrating milestones or accomplishments, think about gifts that might be meaningful and representative for the occasion.
What's your budget?
Simple as this sounds, it's nonetheless an important question. What is your current budget, and is there any wiggle room? And an important thing to keep in mind is that you can find gifts on any budget.
Are they younger or older acting 14 years old?
14-year-old boys can range quite a bit in terms of emotional, physical, and social maturity; for this reason, some 14-year-old boys may be pleased with gifts also loved by 13-year-olds, while others may even get some use out of gifts intended for those slightly older.
What do they already have?
Remember, when it comes to gifts, especially for 14-year-old boys, it's all a matter of balance, consider what they already have and what activities would make the most sense.
Do they have any academic interests?
Strange as it may seem, some of the best gifts can also overlap with educational interests, from books in nearly every topic to STEM-related electronics, kits, and more.
Think outside of the box
In this article, we'll be taking a look at some of the best gifts for 14-year-old boys, but perhaps the best advice is to simply be open to ideas. Innovative ideas and gifts you might not otherwise have known about may just be some of the gifts they'll remember most.
What are the best gifts for 14-year-old boys?
Now let's take a look at some of the best gifts for 14-year-old boys. These gifts will be divided into neat categories so you can easily peruse and find the best gifts for the boy you're shopping for. Also, with gifts at every price point, it will be easy to find a gift that makes sense for you and your situation.
Reading 
There's a common misconception that 14-year-old boys don't like reading, which is not only untrue for many but also quite limiting. In truth, from the book lover to the avid sports fan, books can really prove to be excellent gifts that leave a lasting impression–and you don't need to stick with novels either. Gift books, advice, and sportsbooks or even how-to books can also appeal to a 14-year-old boy.
Need an e-book reader? We recommend the following:
Outdoor Activities

From sports to lawn games and everything in between, gifts for the outdoors give 14-year-old boys incentive to get off their gaming consoles or computer screens for a while and get much-needed air and exercise, both of which are tied to improved mental and physical health.
Fun Sports Equipment
They don't need to be an athlete to enjoy sports equipment that's a bit innovative and different than your typical football.
Lawn Games
Lawn games are a great way to be social, and there are many lawn games that may appeal to 14-year-old boys in particular.
Board and Card Games
Board and card games, despite popular perception, actually do continue to enjoy popularity–and it just so happens that there are many options for 14-year-old boys.
Catan: Chances are that you've at least heard of this best selling board game, and for good reason. This strategy trading game was awarded the Game of the Century" award, and this classic version now comes with an expanded guide. At thirty-five dollars, it has excellent replay value; if they really like it, there are also expansions available. Days of Wonder Ticket to Ride is another popular trading based board game, but with a focus on trains and transportation. For the history lover, there's Splendor, a trading game based during the European Renaissance, or Scythe, an alternative history board game dealing with farming and war.
Pun Intended – It's All Pun and Games – Perfect Game for Pun Lovers: Humor minded 14-year-old boys will have a good deal of fun with. It includes 222 cards, far more puns, and a scorecard, for a retail price of twenty dollars.
PlayMonster 5 Second Rule Game – New Edition: This fun, rapid-fire card game is perfect for playing with friends or at parties and is like an updated, word version of Pictionary, full of lengths, challenges, and replay value, priced under twenty dollars.
Tech-Based Gifts

Of course, no list for gifts for 14-year-old boys would be complete without electronics and tech-based gifts. While video games, for PC, console, and online are always options, we'll be focusing instead of electronic and tech-based gifts you may not have thought of.
STEM Toys
Science, technology, engineering, and math are all hot career fields, but one of the best ways to get boys interested in STEM is to introduce toys, activities, and hobbies that do just that with fun and innovative ways, and the following options do just that:
Clothes and Merchandise

Last but not least, sometimes some fun clothing makes for a nice gift for 14-year-old boys. Even if they are hard to buy for, some fun accessory pieces can make a statement without a large investment.
Gaming shirts include funny saying, are versatile, and the fit doesn't even have to be perfect. Check out some of our favorites, including the If I have to pause shirt, My Perfect Day, and 7th Gamer Tee.  All are fairly expensive and come in a wide range and sizes and colors.
Laptop Backpack for boys & Men Anti Theft Waterproof School Bookbag with USB Charging Port: A backpack may not seem thrilling, but this sophisticated option will be perfect even for high school and beyond, complete with theft protection, a USB charging port, and waterproof material, priced under thirty dollars.
Under Armour Boys' Armour Fleece Sleeve Hoodie: This hoodie is perfect for outdoor sports or just staying warm in style, with fleece lining, lightweight polyester, and brilliant color. There are also men's' versions for additional sizes, in a variety of fleece and athletic hoodies from Under Armour.
Recommended Reads: