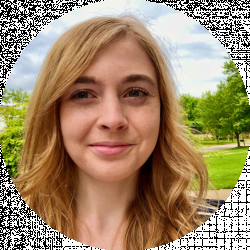 Latest posts by Erin Jamieson
(see all)
Make no mistake about it: for many, a 40 th birthday is a big milestone, and why some may dread it and some may embrace it, it's a birthday that deserves to be celebrated with the best gifts. 
In fact, one of the most glamorous parties of the decade was a 40th birthday–for supermodel Kate Moss, which featured a festival theme in a memorable event at her home.
For Santee, a suburban city of approximately sixty thousand near San Diego, its 40th birthday will come in 2020, and everyone is preparing for a complete list of events in the coming year, including a race walk and 5k; car show; street fair; festivals, perhaps to attract tourists.
But whether you're a celeb or if its a beloved town, or maybe you just know someone close to you, a 40th birthday is a time to show appreciation with an epic 40th birthday gift. Some of the best gifts are not extravagant, but gift ideas full of humor (gag gift), thought, and personal touches.
For that, we have a guide for the best gifts for a 40th birthday, starting with your frequently asked questions and giving advice where to buy, no matter who's on your list.
The Best 40th Birthday Themed Gifts
If you do want to go with a prominent fortieth birthday theme, and it's someone who want mind, or may even welcome themed items, consider the following items that directly celebrate turning 40 [40th Birthday Gift Ideas]:
Glasses/ Mugs as a Birthday Gift

 his fun, whimsical and simple gift idea can be customized and even stuffed with additional small gifts, or added to another 40th birthday present idea, like a gift card, gift voucher, or gift certificate.
Personalised 40th Birthday Mug: Perfect for fans of the Friends franchise, this mug from Etsy can be personalized (personalized gift) with the name of your choice as a birthday gift, with a gloss finish for a ceramic mug that's dishwasher and microwave safe; buy for around eighteen dollars. 
May The Forties Be With You: A Star Wars fan will love this 40th birthday gift. A pleasing black and white coffee mug that will look at home in almost any kitchen. A great gift! Hand wash is suggested. Retails for thirteen dollars, plus eight dollars shipping. Pick this one up at Etsy here for $15.
Hand Painted Chanel Wine Glass Gift Box Set – 40 Gold and black stripe Personalized: For anyone who enjoys entertaining, or just a good glass of wine, this fun yet sophisticated great gift will be sure to put a smile on their face for their 40th birthday. It's also highly customizable: you can choose the design colors; base design; name; and even add a saying to the gift box. Handmade glass, with free and fast shipping; buy for twenty dollars. Consider adding their favorite bottle of vino as a package. An easy pick for a wine lover. Pick these up on Etsy here for around $20.
T-Shirts/ Clothing Gift Idea

For those proud of, and excited their 40th birthday, t-shirts and other pieces of clothing are some of the best ways to show their enthusiasm. Skip this gift if that doesn't describe the person you're gifting.
Level 40 Complete Retro Gamer: For the gamer, there's this quirky, comfy t-shirt they'll wear over and over. Putting a more positive spin on turning 40, this t-shirt can be bought in nineteen different colors, in sizes Small-6XL. It's one hundred percent cotton, preshrunk, with double stitched sleeves; buy for $15-20 on Amazon here.
This is my 40th Birthday T-Shirt: Best for someone with an ironic sense of humor, this is as unfussy as it sounds, with sizing for both men and women, as well as hoodies and tanks. T-shirt retails for twenty-four dollars; come in white and gray.
40th Birthday: Trucker Hat: With the saying, "More Fun Than Two 20-Year-Olds" this quirky but useful hat can be comfortably worn for a variety of activities Hat colors include black and white or pink and white, with options for white, gold, rose gold, and glitter font; retails for twenty dollars or fourteen dollars on sale here.
Albums and Books Gift Idea
You don't want to go overboard with this, but if you didn't do anything special for the 30th birthday, sometimes an album packed with notes and photos is a great personal touch and something that will make a lasting impact.
40th Birthday Milestone Edition: This special memory book comes from The Book of Everyone, a company that specializes in personal books for different occasions that's brightly colored and customizable. A great unisex gift idea for husband, wife, or anyone else special in your life. Pages for milestones, awards, and excellent options for customization announce 40 in a way they probably will never anticipate; pricing starts at thirty-eight dollars.
1920S Themed 40th Birthday Party Booklet: This booklet is great for a '20s or Gatsby fan, but the design is pleasing enough it works for the best birthday gift for many. You have full control of personalization to document the birthday celebration, or celebrations past. Options include selecting colors and fonts; moving and resizing; editing text, and adding design elements, as well as photos, artwork, and more. Pricing starts at eighty-two dollars.
2. Best Experience Based Gift Ideas

These gifts are a great way to commemorate the 40th birthday without directly announcing or having a "40th birthday" printed directly on it. This category includes gifts that allow them to get some time to themselves and make some memories.
Movie or Theater Tickets
Yes, it's true: it's hard to go wrong with either of these options. While you could argue that movie tickets could appeal to someone as young as 14, the idea here is that around the 40th birthday, it tends to be a busy time in ones life. If they're married, it may allow them to go on a date night and get away from the bustle or work or kids for a while.
Consider tickets for local plays and productions. If you live near a city, often they are available downtown.
If you want to gift something larger, consider tickets to see shows on Broadway. If you do something like this, you may want to group gift and pay for travel/ accommodations.
When in doubt, check your local library; often they information on the latest productions.
Sporting Events and Activities

To celebrate an active 40th birthday, or maybe just one cheering on their favorite teams, consider tickets and gifts to pursue their passion.
Tickets to upcoming games or season tickets are always a great gift and will make many memories.
Adventurous Outdoor Activities such as ziplining, paragliding, rock climbing, water rafting, hot air balloon rides and more may not be for everyone, but is sure to make a memorable 40th birthday. You can go on Outbound to find activities near them.
Consider paying for accommodations and adding a snack pack for a day or longer trips. Fill the snack pack with healthy, satiating but tasty goodies like Custom Gourmet Trail Mix; Epic Meat Jerky; fruit and nut Larabars; and dried or fresh fruit.
Other Experience Gifts

What you want to give for an experience gift is best when it's personal. For a 40th birthday, consider a mix of fun and educational experiences. Those turning 40 tend to be at a hectic time, but also a time where they're hoping to better themselves.
Lecture Series and Online Courses: It may sound dull to some, but these are actually excellent 40th birthday gift ideas if the person has longed to learn something new. The Great Courses offers courses led by experts in a wide range of fields, from creative and artistic disciplines to technical ones. You can even learn new skills. You can find lecture series at universities and colleges near you, and sometimes through non-profit organizations. These are truly unique 40th birthday gifts
Funded Trips: Admittedly, this one is a little risky, and you'll likely have to team up with other for a trip, especially a large one, but a great way to celebrate the 40th milestone birthday is with something they will always remember. Visit TripAdvisor to get started, and make sure to remember transportation, accommodations, and even a package of things they may need, like guide books.
3. Best Practical 40th Birthday Gift Ideas
Our last category of best gifts for a 40th birthday is a little more pragmatic, but that doesn't mean they can't be special. While not limited to gifting at the 40th birthday, these staple items that should be lasting and used in the years to come.
Dress Watch – A Perfect 40th Birthday Gift
Yes, many of us carry smartphones almost constantly, but there's something about a classic wristwatch that can't be beaten as a timeless jewelry gift. For those in a business or professional field, it's also a timeless accessory.
Athletic Watch/ Activity Tracker Birthday Gift
These are popular among many, but a 40th birthday can also be a turning point in terms of pursuing fitness, and for many, this is a gift that will be highly practical and fun to use. Just a word of advice: this is a good idea mostly if they've been hinting or openly wanted one. If they never have, it could send the wrong message.
Household Appliances
No, this isn't the most thrilling gift for a 40th birthday, but it can well appreciate one. Especially for those in the midst of raising a family, buying some essentials they may need to be replaced, or just a better version of, is always welcome.
Some favorite appliances that will last for years to come include classics like a Kitchenaid Stand Mixer; Ninja Appliances (Air Fryer; Indoor Grills; Pressure Cooker; Blenders); and coffee machines such as a Keurig or more gourmet Nespresso.
What are the best 40th birthday gifts?

Let's look into the best 40th birthday gifts. All of our 40th birthday gift ideas will be separated by category, and you can buy no matter what budget you have.
The best gift ideas for a 40th birthday often are a mix of humor, meaningful touches, and, of course, come from a desire to celebrate someone's milestone. This holds true whether you are shopping for a best friend or loved one, boss, co-worker, husband, birthday boy (friend), birthday girl, or wife's 40th birthday. 
FAQs About 40th Birthday Gift Ideas
What is a 40th birthday called?
How birthdays are perceived depends on culture. In some cultures, birthdays are seen as signs of increased wisdom. For American popular culture, there is sometimes a tendency to cling to certain birthdays as a sign of youth, but it should not have to be this way. On a more practical level, 50th birthdays are often seen as the birthday of entering middle age. This, a 40th birthday is sometimes termed the 'sweet spot' which does have a positive connotation–for many, 40 may actually be a great time in terms of professional and personal development. The perfect time to celebrate with a great gift and balanced 40th birthday ideas. 
What is the color for a 40th birthday?
There shouldn't be a specific color associated with a 40th birthday, though some use a black theme as a way of a joke. First of all, some use the color black even as early as a 30th birthday. While some may think the color scheme is amusing, it propagates the false, problematic ideas of aging. The best gift you can give is instead sticking to colors the birthday person likes–unless they really do love a joke and would not react sensitively.
What should I (someone) do on my (their) 40th birthday?
A 40th birthday should reflect an interest more so than the age. So little is off-limits. Since it is a bigger birthday, consider surprising with a day trip or something they've always wanted to do but never had a chance.
What age is an over the hill birthday?
An over the hill birthday is a themed birthday, celebrated with black balloons with morbid underlying humor. Many plan one for a 40th birthday, but over the hill birthdays have also been celebrated for 30th, and more commonly, 50th birthdays. Again, do so only if you think someone would genuinely appreciate it; otherwise, skip this theme.
What is a good theme for a 40th birthday?
Instead of settling for the tired Over the Hill theme, consider a theme that is fun and really celebrates the 40th birthday as a milestone. Catch My Party recommends a number of excellent theme ideas, including Great Gatsby; Fiesta; Superhero; and others for women, though these can easily be gender-neutral. And also keep in mind not every party has to have a big theme. Sometimes just starting with a location and/or premise is a great way to start (for example, a barbeque).
What is a symbol for a 40th birthday
A 40th birthday doesn't have a symbol per se; people often confuse a 40th birthday with the 40th anniversary, which does in fact have a symbol. A 40th anniversary is marked by some with rubies; the red hue is said to represent "an eternal flame" and show that marriage is still vibrant and full of passion.
What should I get my best friend for her 40th birthday?
The good news about this is that your best friend may be easier to find a gift for because you know them well. A 40th birthday may be a milestone, but that doesn't mean you should shy away from gifts that reflect their personality.  Depending on where your friend is, a 40th birthday may be a 'sweet spot' but it can also mark a chaotic time. Between potentially juggling a career and family, starting to save for retirement, and potentially aging parents, '40s are a decade in many lives where personal time and time to pursue hobbies or even just relax is often sacrificed. So one of the best gifts you can give is an opportunity to do just that–whether that means spending more time together, gifting experience, or gift ideas allowing them to pursue a passion more, or potentially for the first time.
Thank you for reading our guide to the best 40th birthday present ideas!
Recommended Read on Other Birthday Gift Idea Options for Other Folks: