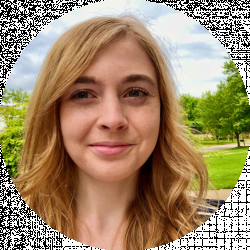 Latest posts by Erin Jamieson
(see all)
It's a tired but true saying that the best gifts and ideas come from the heart–and that's also true for 5 year old boys.
This was true for a 5 year old boy living in Eastern Los Angeles who's been coping after his baby brother died unexpectedly. To bring needed Christmas cheer, a police station gathered together to gift the 5 year old boy not one, but many wrapped gifts, all set under the Christmas tree.
That said, it can certainly be challenging coming up with gift ideas that best suit boys that are age appropriate, engaging and within budget. For that reason, we're providing this guide to gift ideas and the best gift for 5 year old boys, no matter their interest, your relationship, or your budget.
We'll begin with frequently asked questions, then dive into some main categories so you can have your best gift-giving experience yet.
What are good gift ideas for 5-year-old boys? 
Once you get over the initial hurdle of understanding what appeals to 5-year-old boys, finding the best gifts can actually be quite exciting and rewarding.
For our list of best gifts for 5-year-old boys, we've taken into consideration to following factors:
Social: 5-year-old boys are learning to share and cooperate with others. Because of this, we want to encourage not just individuals, but also group and peer learning and play. Adding some activities and gifts that encourage 5-year-olds to develop their interpersonal skills is a good idea.

Physical: 5-year-olds boys now have motor skills to engage in pre sports and activities. Some of the best gifts encourage physical activity and help develop those motor skills.

Mental: 5-year-old boys are learning to count, and even write their name, as well as learn concepts such as colors and shapes. Some of the best gifts help develop those skills and engage 5-year-olds in exciting ways.

Engaging: This may seem a little off-topic, but it perfectly complements our other criteria, and even ties into emotional development. The best gifts need to engage, entertain, and really play to interests. In fact, this is the most important criteria–play at this age is important, and without engagement, even the seemingly best gifts will not help much in terms of development.
Now that we've laid out our criteria and answered your questions, let's get into the best gifts and ideas for 5 year old boys.
1. STEM Toys

It may seem too early for STEM toys, but it's actually not. There are a number of fun, educational toys for 5 year old boys that introduce them to analytical skills. These don't come across as 'STEM heavy'–which is exactly what makes them great.
Fisher-Price Code 'n Learn Kinderbot: This charming, simple robot from the esteemed Fisher Price brand retails for sixty dollars and less on sale. Intended for kids ages 3 to 6, a 5 year old will find this neither too old or too young. The robot is interactive, comes with four separate accessories, and easy step by step instructions. 5 year olds are introduced to coding with shapes and colors, all while creating a toy that's fun and inviting.

STEM Toys, Educational Engineering Model Building Set, Best Erector Kit, Creative DIY Construction: This generous toy collection by Igosot comes with nearly one hundred and fifty pieces and is comfortably priced at under thirty five dollars. 5 year old boys will love how much imagination they can use by constructing their own projects from brightly colored parts. Meant to engage dexterity, hand on coordination, creativity, and even encourage peer play, not only is this a fun gift idea, but it's at its best when 5 year old boys are able to have fun and work on skills at the same time.

The Ultimate Fort Builder: From Lakeshore comes a cute but still educational toy that has reuse value. Not only do 5 year olds get a fort, but they are involved in building it, and likely with others. 45 poles snap with 25 connectors for building that's simple enough but still challenging. The fort comes with step by step instructions and retails for fifty dollars.


LUKAT STEM Toy 96 PCS Fun Educational Kids Construction Blocks Toys: Featuring both plain and brightly hued blocks, this nearly one hundred piece set from LUKAT will appeal to 5 year old boys, especially if they delight in making dinosaurs. Of course, they aren't limited to just dinosaurs–this set allows them to practice building, but also stretches their creativity and is perfect for sharing. Rounded edges also ensure 5 year olds won't hurt themselves on sharp corners. This set is available for thirty-six dollars and sometimes goes on sale.
2. Reading
While it's true that 5 year old boys aren't yet reading extensively, this is also the perfect age to start encouraging them and getting them engaged, from kid friendly and uplifting stories to even magazines packed with fun and educational activities.
Magazine Subscriptions
When most think about magazine subscription, adults come to mind, but there are actually some quality kids' magazines even suited for 5-year-olds, keeping them entertained with bright colors, games, and short but interesting tidbits.
 Cricket Media produces the Click Magazine, which focuses on science, nature, and art and appeals to curious 5-year-old boys asking 'how things work'. The magazine was awarded a Parents' Choice Silver Award in 2019 and is reasonably priced (twenty-five dollars a year for a print and digital subscription).


High Five Magazine by Highlights is another great gift idea. Created by professionals in early childhood education, the magazine features inviting pages, with a myriad of stories, puzzles, games and more. A year (twelve issues; thirty six pages each) retails at twenty-six dollars.

National Geographic Little Kids: The acclaimed magazine brings bite-size lessons and the quality you expect to 5 year olds, with beautiful photography, FAQ's, easy to navigate sections, and plenty of tidbits to develop reading skills, and of course, learn about culture, animal life, the world, and even science. A one-year subscription comes with six issues and is priced at fifteen dollars, or twenty two dollars (US) for Canadians.
Best Books
 By no means is this an exhaustive list, but the best books for five-year-old boys feature engaging pictures, encouraging messages, and will be read again and again.
Things That Go!: A Fun Activity Book by Awesome Activity Books: With a cover design reminiscent of the whimsical I SPY series, this book is immediately engaging, especially for five year old boys who love trucks, cars, boats, and all things related to transportation. 5 year olds will be greeted with puzzles, drawing activities, word searches and more– making it also a best pick for a road trip; retails at six dollars for a paperback.

What Should Danny Do? (The Power to Choose Series): Authors Adir Levy and Ganit Levy team up with the talented illustrator, Mat Sadler for a book designed to appeal to young boys. Nine mini stories follows Danny on his everyday challenges–challenges 5 year olds themselves may be facing, too. The best part is that kids can actively shape how the story goes, with a choose-your-own path that changes the ending of the story–which helps kids develop creativity but also work on conflict and interpersonal connection; buy for thirteen dollars (hardback).

The Day the Crayons Quit: Drew Daywalt and illustrator Oliver Jeffers bring to life a story where crayons get a life of their own, deciding to quit their 'job' of coloring, and feuding with their peers. Duncan, the child protagonist, must find a way to help the crayons sort their conflict out–which engages 5 year old boys' creativity and interpersonal skills; not to mention that this story has heart and humor. (Make sure to check out other stories by this author and by the illustrator); available as a board book, paperback, hardcover, and on Kindle for nine to thirteen dollars.

Giraffes Can't Dance: From author Giles Andreae and illustrator Guy Parker-Rees comes an empowering story about differences, overcoming bullying, and believing in yourself. The story follows an awkward giraffe who wants nothing more than to dance, despite everyone telling him he can't. Watercolor paintings and a narrative praised by Publisher's Weekly makes this book a best gift idea for 5 year old boys. Available as a board book, hardcover, paperback, and audio cd.

3. Electronics
We've kept this section concise. It's good to not rely solely on electronics for engaging activities for 5 year olds, but there are some that doubtless have value, both for entertainment and on an educational basis.
LeapFrog LeapPad Academy Kids' Learning Tablet: Leapfrog has been a mainstay for young kid's toys for a while, and with reason. This learning tablet is great for 5 year old boys ready to learn in a way that's portable (Android compatible) and feels like a game. Brightly colored screens with fun icons, educational apps, and a kid safe browser allow kids to navigate in age appropriate ways; over 750 apps are available for download. Comes with a rechargeable battery and free shipping for a little under one hundred dollars.

Basic Fun Speak & Spell Electronic Game: Can't quite bring yourself to buy a five year old a tablet? This is a fun option, with a retro feel and works heavily on spelling skills. The simple design makes it easy to use; retails for twenty to twenty five dollars.

Nintendo 2DS Super Mario Maker Edition: Sometimes, of course, kids just need to have fun, and Nintendo DS series is a bestseller for a reason. While your focus shouldn't be on all Nintendo games, there's value in something portable, entertaining, and what other kids may be having fun with. Stick to kid friendly games like Super Mario and Animal Crossing. This version retails for eighty dollars, but there are many you can select from.

4. Sports & Activities

While not all 5 year old boys are fully into sports yet, now's a good age to encourage sports–from developing motor skills to teamwork to physical activity and just being outside.
Razor Jr. Wild Ones: Not yet ready for a full size scooter, this miniature version is a great fit, especially for 5 year old boys who may enjoy some more casual play, or as a break from structured sports. Choose from shark, dino and unicorn designs; the extra-wide wheels and low deck do not move too quickly and provide stability; retails at thirty five dollars.

Franklin Sports 3-in-1 Sports Set: This clever set means a 5 year old boy has his choice of which sport he likes best. Included are two easy set up goal posts; two adjustable hockey sticks; a hockey ball, soccer ball, and puck. Meant for soccer, hockey, and indoor hockey, this is set weighs in at just four pounds and costs a little over twenty five dollars.

Franklin Sports Electronic Basketball Bounce Junior: Yes, you can purchase a mini basketball hoop, but this option can easily be played inside for those rainy days. Mimicking arcade games, this fun design works on motor skills and is also fun to play with/ challenge others; while sturdy, it can also fold for storage or travel purposes; retails for a little over twenty five dollars.

Franklin Sports Kids Golf Set – Tee Up Golf with Target Game: Golf isn't always easy to get 5 year old boys invested in, but a set like this may just be the way. You can use it in or outside, and there are many features to admire. The clubs are adjustable and the device sets up balls to T automatically. Also comes with a target and storage space for balls; retails at forty two dollars.
5. Other Ideas/ Miscellaneous
 Of course, it's hard to fit all the best gifts for 5 year old boys in a single article. Honorable mentions go to the following:



Hot Wheels and Related Toys encourage group play and are quite popular. Consider this Colossal Track Set, which offers impressive ramps but doesn't have too many parts for young boys. Retails for fifty to eighty dollars.

Sports Equipment, such as a mini soccer ball, tennis sets, and even backyard games is also often welcome.
Action Figures, especially from new movies or beloved franchises like Toy Story
Where to Buy: If you're interested in any of these gifts for 5-year-old boys, be sure to click the provided links. Some toy stores are making a comeback, but mostly you can find the best gifts through large retailers like Target, Best Buy, Gamestop, and educational companies.
Frequently Asked Questions about Toys for 5 Year Olds
What do 5-year-olds do?
This question likely arises from those of us who don't have, never have, or have not had a 5-year-old for some time. Finding the best gifts for 5-year-olds boys can be especially daunting when you're not entirely sure what they are generally capable of. Age 5 is a pivotal year, in that most 5-year-olds are capable of what is termed "gross motor skills," meaning that jumping, running and climbing are all in the mix. 5-year-olds also start to engage in more advanced activities, even sports such as gymnastics, karate, and t-ball. Drawing, writing one's name, and beginning reading is also at this stage. In terms of numbers, most 5-year-old boys (and girls) can read up to 20 and maybe count up to 100.
What skills should a 5 year old have?
Again, you want to be aware of skils in order to understand the best gifts for 5 year old boys. Gifts should complement, and perhaps slightly challenge those skills and interests. In addition to what we've already mentioned, some more specific skills include riding a tricycle; copying shapes; follow two or three part commands; stacking at least ten blocks; take care one one's own personal needs;hop and maybe perform more advanced movements, such as walking backward; play with other children; learn to take turns; expressing emotions verbally.
What size does a 5 year old wear?
Though this guide will mostly focus on nonclothing items for 5-year-old boys, if you are interested in purchasing clothes, a good rule of thumb is that 5-year-olds boys wear a size or two within their age. But of course the best way is to go by measurements:
• size 4 or S42 44 inches; 37 – 41 pounds
• 5 or M45 – 47 inches; 42 – 46 pounds
• 6 or L48 – 49 inches; 47 – 53 pounds
What are good gifts for guys?
Whether you have a 14-year-old, 11 years old or 5-year-old boy, the important thing to keep in mind is that all boys are different. Often we have set ideas about what boys like, but it's important to keep in mind that there is nothing wrong with boys have unique interests.

Even if we go by average interests, it's also important to note, especially at age 5, that there is a degree of overlap between gifts for 5-year-old boys and girls. For the purpose of this guide, we will focus on "average" ideas that will appeal to 5-year-old boys but make sure to keep personality and individual tastes in mind.
Recommended Reads: