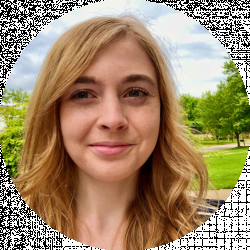 Latest posts by Erin Jamieson
(see all)
Finding gifts for almost anyone can be challenging, but for many, trying to select the best gifts for 11 year old boy is even more so. Not yet a preteen but having outgrown some younger gifts, it's easy to see why many might be at a loss.
Of course, the saying goes that the best gifts come from the heart, and that's the case for 11-year-old Jermell, an elementary school kid in Columbus, Ohio whose bike has stolen off a friend's porch.
After sharing his story with a local news station, Southwood Elementary School, the school he attends, secretly made a fund and surprised the boy with a new bike, helmet, and a lock. While thief still has not been caught, there's little doubt that the new bike is one of the best gifts Jermell has ever received.
Or take the case of West Leyden High School, in Chicago. Back in 2013, then principle Will Wagner was on a plane when a man with a prosthetic hand caught his eye. After doing some research and promoting his idea amongst administrative and staff members, the school partnered with e-Nable.
Through e-Nable, a non-profit organization that coordinates volunteers to design custom prosthetics, the high school's engineering course began using 3D printing to design prosthetics for those in need.
As of now. Leyden High School has produced a total of seventy-five prosthetics. Most recently. The school made contacted and gifted a Syrian boy a prosthetic hand after he lost his hand as a consequence of deadly fighting during the years-long civil war.
Of course, finding the best gifts for an 11-year-old boy is not always so straightforward. For this reason, we've written this guide to help you find the best gifts, no matter your budget, and for a variety of interests. No one gift will appeal to all 11-year-old boys, so this guide will help you find the gifts that are designed for their age.
What are the challenges of finding the best gifts for 11-year-old boys? Despite any difficulties you may have, surveys indicate that, for most, gift-giving becomes more difficult with age. But that actually refers to the age of the gift giver, not the person you're gifting: those in their 50's tend to be less certain about what to buy than Millenials.
This is by no means universally true. What it does show, however, is how stressful gift-giving for a wide variety of ages can be, and how differences in generations can sharpen that divide.
It's not so much the age gap that's an issue: for many, it's the belief that they are out of touch.
When it comes to buying for an 11-year-old boy, the main problems are that it's an in-between age–not yet a preteen and no longer as young, it may feel difficult to strike a balance.
What are the biggest obstacles to finding gifts for an 11-year-old boy?
As many surveys indicate, the most pronounced difficulties in finding gifts have less to do with the actual age and more to do with second-guessing. Common worries include:
Fear the child will be bored with the gift

Fears the child already has a gift like it

Fear the gift will be 'too young'
The good news is that lack of confidence can be improved by looking at gift guides but also thinking about the child themselves. You can always also opt for gifts that appeal more broadly to multiple age groups, such as gift cards, but this gift guide will provide you with great gift idea when it comes to choosing a gift for 11 yr old boy.
Is there anything I should keep in mind about 11-year-old boys that would help me find the perfect present?

11 marks the beginning of many transitions; compared with a 9 or 10-year-old, an 11-year-old boy will tend to be more expressive with language, get embarrassed more easily, and often, have an increased desire for independence.
For some, it's also the age where they begin testing boundaries, can experience greater levels of stress, and are more prone to spending too much time on computers or online. However, 11-year-old boys also tend to have improved concentration and motor skills.
What do all these factors have to do with gift-giving?
By understanding the various challenges, excitements, wants, and needs an 11-year-old boy is facing, it's easier to think of what the best gifts do, which is to balance those interests and challenges.
The best gifts for an 11-year-old boy balance the following factors. While not anyone gift will, or even arguably should do all these things, all of these factors lead to gifts an 11-year-old boy is more likely to connect with:
Provides an intellectual or physical challenge

Promotes independence, but also activities that can be social

Is entertaining and engaging without being stressful

If a computer game is balanced with other gifts that require time off-screen

May incorporate language or memory skills

Is tied to a (age-appropriate) popular franchise they like

Presents a new challenge

A balance of 'new' types of gifts and some continuation of gifts they liked when they were younger, or have a multi-age appeal, like a franchise such as Pokemon.
Can't I just purchase a gift card?
You can, and there is nothing specifically wrong with gift cards when you're in a pinch. The problem with gift cards is when they don't show much personalization.
Rather than get caught up in all or nothing thinking about gift cards,  take a middle-ground approach. Gift cards can be quite helpful if you are at a loss to find gifts, out of time, or even if you want to supplement a small gift.
However, the key is to at least make the gift card personal. By that we mean, instead of opting for a general money gift card, to buy a gift card for a specific store or brand you know they'll enjoy.
Bottom line: gift cards are fine in moderation so long as they are done right, but for someone as young as 11, there are many more both specific and stimulating gifts available.
What are kinds of gifts work for an 11-year-old boy? 

Now let's took a look at some of the best gifts for an 11-year-old boy. For this list and for your convenience, we'll be organizing gift recommendations by the following:
Athletic/ outdoor activities
Traditional/ educational games
Kinetic games
Traditional toys
Reading
Experiences
Tech Tools
Miscellaneous
What are the pros and cons of every gift category?
Remember that a balance of different types of gifts, more most boys, will prove to be the best selection. Depending on the specific person you're buying for, you may find that some gifts are better suited than others. That said, here's a look at some general pros and cons:
Outdoor or Athletic
Pros: Helps boys get more activity, encourages skill-building, time spent outside and with others.
Cons: Can be limited based upon skills or where activities can be done
Card or Board Game of Different Type
Pros: Encourages social interactions and learning; great for entertaining
Cons: Some boys may find traditional games less alluring than the computer and online alternatives
Building Toys/ Games
Pros: Develops skills and encourages creativity
Cons: Many small pieces can become easily lost; requires patience; may not be suitable to have in a house with toddlers
Books/ Reading
Pros: Develops critical reading and analytical skills, helpful for school
Cons: May not appeal to all; harder to select if you don't know the boy well
Tech-Based Toys
Pros: Encourages STEM-based skills, creative thought, and technical construction; most are kits with a final product that kids can also play with, such as a robot
Cons: Many kits may prove challenging or not suited to a kid's current skills; not all kids will enjoy constructing or coding and kits with small pieces can become lost.
What are some of the best gifts for an 11-year-old boy?
Finally, let's take a look at some of the best gifts you can buy for 11-year-old boys from every category we've mentioned.
Athletic/ outdoor activities:

This will perhaps be our largest selection of suggestions. Not only do these gifts encourage less screen time and higher levels of exercise, but they may even boost self-esteem and encourage social interactions.  Of course, depending on the time of year and climate, some may make more sense than others.

Skateboarding is a fun gift idea to get kids to play outside, and this one is in between an advanced/ professional model and those designed for younger children. Retailing under fifty dollars, the body is constructed out of maple plywood, making it both light and sturdy. Shorter and taller kicktails add versatility, and it's available in a variety of graphic print and multi-colored designs. Plus, this is a gift they can use for years to come.
Lawn games:

Lawn games could be useful for almost any age, but an 11-year-old boy, especially one who is more social, might be a fun gift as these games double and improve concentration and coordination.
Light Up Glow Bocce Ball Set by Playboule: You main think lawn bowling sounds like it's more for adults or teens, but the glow in the dark element will appeal to boys. This game requires little to no setup and can be played with as few as two people. Add to that that it improves aim and concentration, and it's pure fun.

Basketballs, soccer balls, footballs, tennis rackets, baseball bats, scaled-down golf clubs, and other sports equipment: While not technically lawn games, regular sports equipment can be great for the budding athlete, or even someone who is not yet into sports. A new soccer ball or basketball can easily be used to throw together games and for hours of fun.


Golf Putting Game PutterBall Full Set: Want a challenge that makes golf more fun and youthful? The putting golf set is portable, so it can be taken anywhere, easy to play, and has twelve different turf whole covers; it also comes with two gold balls and putters, so two can play at a time.
Nerf Gun:

Nerf guns have been a mainstay for quite some time; in fact, Nerf and Nerf brand products make an estimated four hundred million dollars a year. Nerf products are safe, available in a wide variety of different versions, and even have franchise specific options. Another plus is that these tend to encourage activity, without feeling like it. It's also a crossover toy–enjoyed both children both a little younger and even older kids.
Nerf Zombie Strike Hammershot Blaster: This bestselling Nerf blaster is affordable, retailing under twenty dollars, and able to hold up to five 'zombie darts' at a time. It's light weight, at just over a pound, and holds high ratings amongst over fifteen hundred reviews.


Traditional Card and Board Games:

While some may claim that board and card games are old fashioned or out of style, in reality, they are still being made, still fun, and are educational toy that helps improving the memory. Add to that, that there are some games that 11 year olds will especially love and you have a great category of games.
Taboo Game: Taboo Game claims to be for older kids, but it's a great and not unreasonable challenge for vocabulary gifted 11 year olds. The game works with teams trying to guess words on description cards; and with four hundred double sided cards, you can always take out any words that seem too difficult.
Scribblish: Think of Scribblish as an updated, younger version of Pictionary. Playable not matter your drawing skill, it's a lot of wacky fun, and a perfect gift for parties or just hanging out with friends.

Battleship Game: Looking for something a bit more niche and that feels very much like what a young boy  might typically be drawn to? Battleship combines a combination of intrigue, skill, and strategy. While younger kids can play as well, it's a great game for 11 year olds still transitioning to older games and has enough strategy involved for it to still be fun.

Apples to Apples or Apples to Apples Junior: A great option for building vocabulary and social interactions but not too childish, Apples to Apples is a game popular among age groups. For 11 year olds with average or lower vocabulary, go with the junior version. The regular version is appropriate for 11 year olds with reading levels a year or two above their age.

Kinetic/ building games:

Legos have long been a popular option for a variety of age groups, but building products, toys, and games, in general, are a great option for improving different analytical, and even mathematics and science skills, not to mention they can be done independently, inspire creativity, and make a gift 11-year-old boys will get extended use out of.
Legos: With Legos, you can shop by age, though the cut off you'll notice is aged seven through eleven, so once again you'll make decision-based upon the boy's personal building skills whether or not to age up to 12+; in most cases, you can.
Franchise Themed Lego Set: There's no shortage of Legos based upon popular franchises, such as the LEGO Marvel Super Heroes Avengers: Infinity War The Hulkbuster, or the LEGO Star Wars Slave l – 20th Anniversary Edition 75243 Building Kit. There are more ambitious options as well, but the more pieces, the less suitable it probably is. The downside to many of these is that they are quite expensive. Perhaps a better bet is to go with options targeted at ages eight through fourteen, such as LEGO Marvel Super Heroes Avengers: Infinity War Thanos: Ultimate Battle 76107 Guardians of the Galaxy Starship Action Construction Toy and Building Kit for Kids, which also happens to be more affordable.



Real World: Not into franchise-based sets? Lego also offers building kits to make space rockets, London Bridge, and more. Just steer clear of overly ambitious sets that are marketed for ages thirteen or twelve.


Reading
Whether the little boy you're shopping for is a bookworm or reads rather casually, don't underestimate the option of a good book.





The Dangerous Book for Boys (Conn Iggulden): Not only has this book sold over one and a half million copies, but it's also packed full of information and practical information and skills, from fishing tips, constructing tree houses, sports, first aid, and even a few stories.

Tech Toys
Tech-based toys encourage education in STEM (science, math, engineering, and technological fields). From robots to lasers and even coding kits, tech toys are a way to encourage and strengthen science and math skills while also proving to be fun and innovative.
Robotics Workshop: You can create a dozen different robots with a variety of commands and functions, including obstacle sensors, doodling, crawling, gripping, and door opening. This set also connects to Blue Tooth and is most recommended for eleven and twelve-year-olds.

Evo Racer Bundle: The Evo Racer Bundle by Ozbot teaches kids how to code while programming racing robots. You can also connect the robot to apps for Apple and Android smartphones. Wearable skins, plus lanyard make it portable, and through coding challenges, you can unlock new features and sounds. Ozbot offers other coding related toys, such as special bundle packages. You can also buy replacement skins, lanyards, and coding markers.
Cozmo by Anki:  Not only will this smart robot teach coding, but it's designed in a way that makes learning coding accessible both for kids and adults. You can play games with the completed robot, use "explore" mode and connect with smartphone apps. The pleasing, somewhat whimsical design will make the coding process more fun.

Sphero App-Controlled Robotic Ball: This is another excellent option, especially if you're not sold on the robot concept. This unique ball design is controlled directly through smartphone apps where you can control motions such as tilting, slingshots, face drives and more. Available in eight different designs (including classic colors and a soccer ball) you can also play three games with it, change up the style with shells, and code directly with JavaScript.
3D Doodler Hexbug Creatures Set: Combining creative touches and technology, this doodle pen allows you to design insect parts and teaching kids to design, put together robotic parts, plan, and increase awareness of spatial understanding. The 3D pen is easy and safe to use, and while it can be used by younger kids, and 11 years old may get more out of it. Plus, as just under fifty-five dollars, it's more affordable than robot kits.

SmartLab Toys Archi-Tech Electronic Smart House:   This kit teaches electronic circuits in an easy, fun way and allows the kid to build a model smart home. The kit includes wires, smart lights, alarms, and even elevators and trap doors. An illustrated book will provide guidance and help kids learn creativity and design. The kit costs thirty-six to fifty dollars.

Snap Circuits Light Electronics Exploration Kit: For an ambitious, project minded boy, consider this all-inclusive circuits kit, which includes an impressive one hundred and seventy-five projects. A full-color manual helps kids understand how to construct the kit, and when they are finished, they can plug circuits into smartphones to see how different connections work. Kids will learn circuits, fiber optics and the intricacies of devices. Plus, the kit has received high ratings based on nearly one thousand reviews on Amazon.

Other Gifts

This is a rather large section in theory, but once again we want to focus on options the support the social, educational and entertainment desires of many 11-year-olds. All of these gifts have a mix of those elements.



Experiences, such as gift certificates or vouchers for go-karting, mini golfing, movies, aquariums and zoos, sports events, and indoor or outdoor amusement parks can make a lasting impact.
FAQs About Gifts for 11 year old boy
Is there a gift that a 11 year old boy and 11 year old girl would enjoy?
Yes, there are. Some toys are a perfect gift for both boys and girls, and this include a new instant camera, art case for painting, caraoke microphone, bathroom set with essentials, movies subscription, sport jersey, sports equipment etc.
Do 11 year olds enjoy board games?
Yes, of course. 11 year olds always enjoy a good board game, especially since at that age they are having more and more friends, and are looking for fun times.
Do 11 year olds want money or gift for their birthday?
This is a bit of a tricky question as some kids prefer lots of toys for their birthday because it's a surprise and they love the feeling of opening presents, while others prefer money as a gift as they can purchase whatever they need later. Make sure you know the person well, so you can decide the best option here.
Here are some other gift ideas: