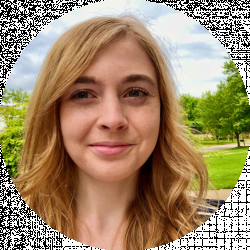 Latest posts by Erin Jamieson
(see all)
The best gift ideas don't always have the biggest price tag–and that's true for the 59th birthday. And sometimes, those gifts come in unexpected ways as you are going to see in our best 59th birthday gift ideas list.
That's true for Steve Irwin, the former TV personality, also known as the Crocodile Hunter. While beloved for his charismatic personality and known for his daring encounters with wildlife, his real legacy is from promoting conservation efforts–something that was showcased on what would have been his 59th birthday.
In honor of Mr. Irwin's 59th birthday, the official Australian zoo announced the revamp of a YouTube channel showing clips, both new and previously unreleased, of the entire Irwin family, alongside the now-classic show, "The Crocodile Hunter."
The idea of the channel is to not only honor Irwin's birthday but to take a look at the way animals are taken care of and maybe educate others. It's a 59th birthday that likely he would have loved.
Of course, a 59th birthday can actually be a time for new beginnings. Taking inspiration from both meaningful gifts and ones that celebrate the beginning of a new part of life, this gift guide will focus on gifts by activity.
In this guide, I'll give you my picks for 59th birthday gifts that manage to be both meaningful and at the same time, recognize exciting new possibilities as they enjoy their late 50's and beyond.
Tech Gifts
From a cassette to MP3 converter, to more universally useful items like wireless earbuds, tech gifts are a great way to ring in the 59th birthday.
I made sure to include options that combine entertainment, practical use, and are available at different price points. Even if you're 59 years old you're looking for isn't super into technology, these are pics that can be useful for everything from travel to everyday use– well suited no matter where they are in family and career life.
Looking for an alternative to Apple Airpods? Do they have an Android? This more affordable option is still of excellent quality, with one option under $50.
The Plus Z buds feature a bass boost for full audio immersion and crisp vocal quality. I love that a simple 10-minute charge lasts for up to 3 hours, while a full charge can provide nearly 20 hours of listening. The new ergonomic design means they'll be more comfortable wearing these for a while, making them a great gift for travelers. It's also able to sync with Android apps. Buy Here.

OnePlus Buds | Amazon
A new, in-ear ergonomic design keeps the earbuds comfortably in your ear. The included silicone tips seal the music in and keep distractions out, letting you focus on your music, workout, or games.
Buy at Amazon.com
We earn a commission if you click this link and make a purchase at no additional cost to you.
11/30/2023 06:16 pm GMT
Call me old, but I remember growing up listening to cassettes– and I guarantee you that there's a chance, at least, that the 59-year-old on your list may have some cassettes they aren't sure what to do with.
Instead of letting those cassette tapes collect dust, consider this cassette to MP3 converter, which digitizes without the use of any additional software.
A manual mode allows you to change the length of the recording, while an automatic mode makes the process simple by beginning a new track upon a detected pause. It runs on AA batteries and comes with 8GB of storage, which is around 2,000 songs, speeches, or other recordings. Buy Here.

Cassette to MP3 Converter | Sharper Image
The new and improved Cassette to MP3 Converter turns old cassettes into high- quality (128K) digital MP3 files. Simply insert your cassette tape, plug in the included 8GB USB flash drive and press a button. No computer or additional software is needed.
Check Price
We earn a commission if you click this link and make a purchase at no additional cost to you.
A throwback to classics and a great gift for gamers, this controller features wireless Bluetooth connectivity, motion controls, and vibration. The mapping system improves accuracy, while the rigger buttons feature a 6 axis motion sensor.
This controller works not only with consoles but with Windows and macOS with the appropriate software. I love giving something a bit unexpected for a 59th birthday, and this controller would be great with a gift card to Origin, Steam, or even Gamestop.
While many focus on gifts for teenage gamers, this classic, old school but sophisticated controller actually can be a fun addition–and a reminder that gamers of all ages are important! Buy Here.

A good home speaker is a great gift, but I really love this smart stereo turntable as a more unique and signature alternative. It's especially a great idea as vinyl is becoming more popular again, and even younger music lovers are hopping on the trend.
This allows you to experience excellent quality audio and features an automatic belt with 2 speeds, designed to optimize both tracking and resonance. The AC adapter can manage AC/DC conversion. Buy Here.

Audio-Technica Stereo Turntable | Amazon
Fully automatic belt drive turntable operation with 2 speeds: 33 1/3, 45 RPM. Redesigned tone arm base and head shell for improved tracking and reduced resonance.
Buy at Amazon.com
We earn a commission if you click this link and make a purchase at no additional cost to you.
11/30/2023 06:56 am GMT
Classes
A 59th birthday is a great time to give a gift that isn't just something you can find at a typical store. If you're looking for a gift for someone who has everything, I recommend thinking outside of the box. Virtual classes are an excellent way to do just that.
I love virtual classes not only because I am an educator, but because I myself have experienced how learning a new skill–from cooking to swing dancing– can really expand your world, give you much-needed 'me time, and even boost self-esteem.
But I like the focus on virtual learning, especially with the uncertainty of everything still, but also because it fits even the most packed schedules.
The Great Courses
The Great Courses offer a nearly endless library of college-level courses delivered via audio and video. My parents have enjoyed several of them, and it seems many agree, with over 14 million sales to date.
With partnerships with The History Channel, National Geographic, The Culinary Institute of America, The Smithsonian, and even Mayo Clinic, these courses may be of high quality but they are also engaging and immersive, with niche enough topics that you'll be able to find something for everyone.
Self-paced, with no pressured tests or assignments, these courses ideally don't feel like you're taking a class, but experiencing them. The over 800 courses can be synced with iOs, Android, Kindle Fire, and Roku.
You can browse by bestsellers, sales, or by category/ discipline. Just a few of the disciplines include Economics and Finance; Health; Leisure; Philosophy and Religion; Food and Wine; History; Literature and Language; Music and Fine Arts; Science, and more. Buy Here.
Kadampa Meditation Classes
Meditation may not be for everyone– but relaxation and mindfulness is something that we can all use, especially right now. The Kadampa Meditation Center from Colorado offers weekly meditation classes that average an hour and a half and are guided by teachers with years of experience.
You can buy weekly passes at a time, and this can be a great affordable gift add on under $50 that would pair perfectly with my next category of gifts– home and relaxation. Learn More Here.
Relaxation & Home
There's no place like home, and a comfortable one. These 59th birthday gifts don't focus on decor, or essentials that they may already have.
Instead, I chose gifts to make their home all that much cozier and gave them so much needed time to relax and enjoy life a little. While simple on the surface, these gifts are a meaningful way to remind them to look after themselves, too.
There's nothing white like the feeling of a warm towel. This is a way to allow them to enjoy that feeling–no matter how long the towels have been out of the dryer. The device simply plugs in and warms towels in 20 minutes or less, with an automatic shut-off and a compact design that makes it even worthy of travel. Buy Here.

Towel Warmer | Sharper Image
This amazing Towel Warmer is light and compact, so you can use it practically anywhere. Simply plug it in and insert towels or clothes.
Check Price
We earn a commission if you click this link and make a purchase at no additional cost to you.
Relax Wrapped GiftL Lush Cosmetics
Gift them a mini spa at home for under $50 with this Lush Cosmetics gift set, for true relaxation and a feeling that they are loved.
As an anxious person myself, I can attest to how comforting the scent of lavender is– and what a big difference even a little set like this can make for mental well-being. Perfect for helping with sleep, anxiety, and everyday stressors, this gift set includes a bath bomb, shower gel, soothing body lotion, and a bubble bar for a special bath. Buy Here.
Great for use year-round and perfect for those always on their feet or with foot conditions, this fleece warming foot massager gives them a way to unwind on their 59th birthday while watching their favorite shows.
Two levels of vibration pair with fleece and not-too-hot warmth. It plugs into any regular outlet and can accommodate up to a men's size 12, or a women's size 14. Buy Here.
Warming Foot Massager | Sharper Image
After a hard day's work, come home to a warm, cozy foot massage from the one and only Warming Foot Massager. Just slide your achy feet into the fleecy foot pockets and relax with two levels of soothing vibrations.
Check Price
We earn a commission if you click this link and make a purchase at no additional cost to you.
Food & Drink
Another way to help them enjoy their home? These food and drink gifts are perfect not only for entertaining but just enjoying their own space. A little bit different than your average food and wine gifts, I selected these to celebrate the 59th birthday with a bit of festivity but also as a nod to good health.
While this would make a good gift for a gardener, they don't need to be into gardening to enjoy fresh herbs with their food–and the bright sprigs of green.
I love that this gift is hands-on, and doubles as both an add-on to dishes and as a bit of additional decor. Featuring a rustic look, it comes with bright herbs and a reclaimed wooden crate that's perfect for a spot by a window or in a sunny kitchen. Buy Here.
Herb Garden in Wooden Box | Harry & David
Place this rustic herb garden in a sunny spot and enjoy growing your own rosemary, thyme, and sage. Planted in a reclaimed-wood crate with rope handles that will fit perfectly on a windowsill or kitchen counter, fragrant herbs for all your favorite recipes will always be at hand.
Check Price
We earn a commission if you click this link and make a purchase at no additional cost to you.

Do you have a coffee lover on your list? Instead of just giving a gift certificate, consider this subscription from Bean Box.
Perfectly for those who enjoy sampling and exploring new flavors and varieties, the Bean Box ships with four artisanal coffee bean packs in each shipment. Even better, Bean Box only sources small-batch coffee growers committed to sustainability and fair practices. Shop Here.

Give them a celebratory night in with their partner with a taste of Spain. This La Tienda Tapas for Two gift box is a signature sampling of classics, including dry-cured chorizo; stuffed olives; anise-flavored chips; almonds; breadsticks; bonbons, and more. Buy Here.

La Tienda Tapas for Two Gift Box- Gourmet Tapas | Amazon
Share Spain's finest with a friend! Each of these delicious foods is a favorite of our customers, and is a perfect way to try the wonderful flavors of Spanish cuisine. These meats, olives, nuts and cookies can all be stored at room temperature and are ready to be opened and enjoyed.
Buy at Amazon.com
We earn a commission if you click this link and make a purchase at no additional cost to you.
11/30/2023 12:49 am GMT
If they're a wine lover, this gift may be just the thing they need, especially if they can't finish a bottle quickly. The unique preservation system doubles as a bottle opener and keeps wine fresh for as long as four weeks after it's opened. The elegant and modern designs also are great for entertaining, when that is possible again. Shop Products Here.
Books
Reading gifts aren't just great gifts for college students or book lovers. I've selected a few books that are meaningful and well suited for a 59th birthday– from helping them finally get to reading the classics to inspiring them to take on the years ahead with vigor and hope, I love these gifts that leave a lasting impact.
There are many inspirational books out there, but this one is one of my favorite options. Inspirational without feeling overdone or pushy, this book includes poems and themes that are uplifting for many situations.
I like the variety of authors, the cover designs, and the pocket size that makes it great as a carry-on while traveling, or even just as a bedside book to pick up and read whenever. Buy Here.

Pocket Book of Inspirational Verse | Barnes & Noble
This pocket-sized treasury collects poems that will inspire you take the ideas they express to heart and change your outlook. It features more than 100 poems by some of the world's best-loved poets on themes sure to motivate and provide emotional uplift for any reader.
Check Price
We earn a commission if you click this link and make a purchase at no additional cost to you.
For classic literature, this is a great gift idea, from Esty, that also doubles as decor and for collectors at heart. 1980's vintage printed books present in a vintage leatherbound hardcover for a beautiful addition to a home office or library. Classics include authors like Dickens, Melville, Mary Shelley, Conrad, Kipling, Shakespeare, and countless others. Buy Here.
Author Barabara Bradley Hagerty offers up advice for navigating life with a fresh and uplifting perspective. Without being too prescriptive, this book offers encouragement to grab hold of new opportunities, find joy, and meaning. I also appreciate that part of it is based on research from fields like psychology, neurology, and sociology. Buy Here.

Sports & Outdoors
My final category for gifts for a 59th birthday is all about enjoying the outdoors. If this past year has taught us anything, maybe it's to enjoy the little things more– and that includes a beautiful day and the world around us. I love these gift ideas both for active days and for some more rest and relaxation.
Cycling is a great low impact exercise– and also a great way to explore around. This gift is unique for a cyclist and to be a cyclist who already seems to have everything they need. The fingerlings gloves feature a clever mirror that allows the rider to see anyone approaching, with comfortable mesh and even a pocket for holding a car or house key. Buy Here.

Rearview Mirror Cycling Gloves | Sharper Image
You'll never be without a rearview mirror when you strap on our Rearview Mirror Cycling Gloves. Use them day or night for safer, more confident cycling.
Check Price
We earn a commission if you click this link and make a purchase at no additional cost to you.
This sturdy hiking backpack is a perfect balance of features, comfortable design, and isn't too bulky, making it suited for a variety of body types. The foam frame features several compartments, a mesh harness, and ventilation along with the back panel. With a removable hip belt and even mesh organizer, it's a great overall value at just around $50. Buy Here.

Osprey Daylite Daypack | Amazon
Designed to attach to a number of Osprey's larger packs and travel bags for use as a separate pod pack on day trips away from base camp, it is the perfect companion on any trip.
Buy at Amazon.com
We earn a commission if you click this link and make a purchase at no additional cost to you.
With an average customer rating of over 4.6 out of 5 stars, this well-designed hammock makes for a unique 59th birthday gift that can be used for hiking, camping, or even relaxing in the backyard.
The breathable nylon and taffeta are secured with triple stitching and can hold up to 400 lbs. It is also easy to pack and comes in both bright and dark tones. Buy Here.

ENO DoubleNest Hammock | REI Co-op
Light and compact enough for backpacking, yet robust enough for backyard luxury, the popular ENO DoubleNest Hammock sets up in seconds and has plenty of room for 2.
Check Price
We earn a commission if you click this link and make a purchase at no additional cost to you.
From biking to walking and hiking or even as a fishing gift, this light-up beanie means they'll stay safe no matter what they're doing, without needing to carry a flashlight or scrambling for a smartphone. The beanie includes three levels of LED lighting, including flashing lights, that last up to 4 hours at a time. Buy Here.

LED Light Up Beanie | Sharper Image
The LED Light Up Beanie provides bright white illumination for work, play and nighttime safety. The removable LED lamp features 3 modes (High, Low and Flashing) and operates up to 4 hours on a full charge. Ideal for camping, fishing, skiing, dog walks and more.
Check Price
We earn a commission if you click this link and make a purchase at no additional cost to you.
FAQs
Question: What should I get my wife for her 59th birthday?
Answer: For 59th birthday gift for a wife, I recommend a meaningful necklace or other jewelry; gifts to help her relax, like soaps lotions and aromatherapy; subscriptions to live streaming or recorded classes for a hobby or subject she's always wanted to pursue; or even just a special day with her favorite music, movies, food, and a special note.
Question: What is the best birthday gift for a wife?
Answer: The best gift for a wife depends a lot on her personal interests. Typical gifts include flowers, lotion, and jewelry, but a good book, tech gear, and even something like certificates for her favorite store is also safe bets. If she's a super mom, check out these gift ideas.
Final Thoughts
A 59th birthday is a great time to give in a meaningful but fun way. Consider mixing practical gifts with entertainment or whimsical value like those we have mentioned in our best 59th birthday gift ideas. You may just help them get their best year yet off to a great start.
Have a 59-year-old who needs a place of his own? Read for the Best Gifts for a Man Cave.