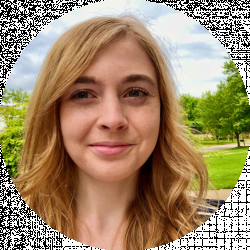 Latest posts by Erin Jamieson
(see all)
From when I was growing up with an older brother, to cousins and gift-filled birthdays, I've always been aware of the Teenage Mutant Ninja Turtles– and now I'm offering my favorite picks for the best Ninja Turtle Gifts you can buy, from Etsy to Amazon and everything in between.
And now there's no better time to take advantage of Ninja Turtle gifts— with interest high as ever. One of those ways that are being showcased? With new small-scale Ninja Turtle figures by sculptor Danil Yad.
Danil Yad, who is known for his imaginative digital sculpting projects, is offering collectibles that could appeal as gifts for kids and adults alike, reimagining Leonardo, Raphael, Donatello, and Michelangelo. The group sports retro 90's attire, with the iconic colors of blue, purple, yellow, and red that the teen is known for.
The group of figurines will sell for nearly two hundred dollars and come with a special display of graffiti as a signature backdrop.
This comes over three and a half decades after Ninja Turtles was first introduced to the public eye– showing just how much influence this franchise continues to have.
In this article, I'll explain the hype between Teenage Mutant Ninja Turtles and share my picks for the best gifts by activity or interest, no matter who you're shopping for.
Who are the Teenage Mutant Ninja Turtles?
The Ninja Turtles, also known as the Teenage Mutant Ninja Turtles, are probably familiar faces to you even if you've never been into the franchise yourself.
Drawing from the first days as comic book characters, and now featuring on video games and even feature films, the Ninja Turtles have come a long way from their humble beginnings.
How it Began
Ninja Turtles were actually a joke at first–and there was no hint that they'd become the iconic team they would come to be. At the time, Peter Laird and Kevin Eastman were both fledgling artists, struggling to make an income in Massachusetts in the fall of 1983.
The two decided to make a contest to draw turtles and continued to edit their drawings. Ultimately, it was Kevin Eastman who gave the four turtles weapons, in the style of ninja combat, while Laird named them "teenage mutants."
Inspired by famous Renaissance artists, the pair named what would become the beloved team of Donatello, Raphael, Michelangelo, and Leonardo. Inspired to keep going, Eastman and Laird launched a company of their own, Mirage Studios the following spring and sold 3,000 copies of their first comic book in a matter of weeks.
From there, the company continued to grow and print more editions, until it was a regular comic book series. From there, a cartoon series launched, followed by a toy line through Playmates Toys. While the turtles originally were for a more mature audience, these acquisitions meant Laird and Eastman made them more kid-friendly.
Since then, Ninja Turtles has captured the attention of generation after generation, from books to video games, board and card games, and even apparel. As of 2020, the franchise is owned by Nickelodeon and now worth over $6 billion.
Who are the Ninja Turtles?
Donatello, Raphael, Michelangelo, and Leonardo form the team of mutant ninja turtles. Teenagers with superhero powers, are skilled in martial arts and raised and adopted by Splinter, who himself is anthropomorphic, but has his own unique powers.
Leonardo is considered to be the most practical and dedicated of the four, distinguished by a blue mask and a gift with swords. Raphael dons a red mask and is the most assertive, often sardonic, but also very much devoted to his family.
Donatello is the brilliant brother of the bunch, known for his gift for invention in engineering and technology–but he is also especially aggressive in the fighting. He's distinguished by a purple mask. Finally, Michelangelo is the most 'fun' turtle, with a mischievous streak and a love for playing jokes, and, of course, eating pizza. He always wears an orange eye mask.
Mutant Ninja Turtles Gifts For All
Without further ado, here are the best Ninja Turtle gifts you can buy at any budget.
Ninja Turtle Books
While of course, you can always buy classic comics, I've steered away from the expectation for some unique gift ideas. There are actually many Ninja Turtle books that can inspire reading and still feel exciting and engaging.
Perfect as a gift for a 5 year old boy, up to an 8-year-old, this fun look and find book offers adventure while teaching them key observation skills.
The book takes a look at Teenage Mutant Ninja Turtles protecting a city and enjoying some pizza together, along with showing off one of their favorite activities: skateboarding.
The book even includes extra challenges at the end. It comes with 22 colorful pages and is a book you can explore and read again and again. Plus, it has a hardcover casing so it'll last longer. Buy Here.

Teenage Mutant Ninja Turtle Look Find | Barnes & Noble
The Teenage Mutant Ninja Turtles have to battle Shredder, the Kraang, and many other bad guys before they wreck the city. In this Look and Find adventure, Leonardo, Donatello, Raphael, and Michelangelo must defeat super-villains and maybe grab a slice of pizza or show off their awesome skateboard moves along the way.
Check Price
We earn a commission if you click this link and make a purchase at no additional cost to you.
Another one of my favorite options for a younger kid, this playful book by Golden Books. This updated adventure features beautiful illustrations, this can be a gift for a 3 or 4-year-old and is charming in every way.
They're engaged in a 'mutant war' but the overall feel is whimsical, entertaining, and lighthearted. You can even buy classic tales of Peter Rabbit as a nice bundle. Buy Here.
Frog Fight (Teenage Mutant Ninja Turtles) | Barnes & Noble
When Michelangelo runs away from the other Teenage Mutant Ninja Turtles, he finds himself in the middle of a mutant frog war. Kids ages 2 to 5 will enjoy this all-new full-color storybook starring Nickelodeon's awesome green heroes.This Nickelodeon Read-Along contains audio narration.
Check Price
We earn a commission if you click this link and make a purchase at no additional cost to you.
Mutant Origins is a gift intended for 9-year-olds and is available to be read on the Nook or Kindle. Featuring 141 immersive pages, this collection showcases four parts, featuring one section per each Mutant Ninja Turtle's perspective.
It has a nice voice to it, is a little more mature than some other books, and follows a theme of self-discovery. If you have a Nook or Kindle, it's a great read for on the go. Buy Here.

Mutant Origins: Collection | Amazon
Nickelodeon's Teenage Mutant Ninja Turtles tell their own origin stories in this novelization! Kids can find out from Leonardo how he and his brothers first mutated.
Buy at Amazon.com
We earn a commission if you click this link and make a purchase at no additional cost to you.
12/01/2023 06:52 am GMT
This 2017 book is part one of a unique collection, an option as a suitable gift for 12-year-old boys, with an impressive over 400 pages of comics.
A new addition to the collection of the comic book but not steering too far from the classics, Kevin Eastman and Tom Waltz create the first installment, full of engrossing adventures, immersive illustrations, and, of course, the setting of a bustling New York City.
I love the underlying themes of family togetherness, loyalty, and developing bravery in spite of obstacles. It's available both as an E-book and as a hardcover. Buy Here.

Teenage Mutant Ninja Turtles: The IDW Collection Vol. 1 | Amazon
TMNT Co-Creator Kevin Eastman and Writer Tom Waltz guide readers through a ground-breaking new origin and into epic tales of courage, loyalty and family, as the turtles and their allies battle for survival against enemies old and new in the dangerous streets and sewers of New York City.
Buy at Amazon.com
We earn a commission if you click this link and make a purchase at no additional cost to you.
11/30/2023 05:04 am GMT
Action Figures and Collectibles
Whether you're shopping for an 11-year-old boy who's still enjoying action figures, or maybe a gift for an 18-year-old who's now into collectibles, I love these gift ideas for lovers of the Ninja Turtle franchise.
This six-piece action figure set, available on Amazon, is acceptable for someone as young as toddlers but will appeal to older kids, with colorful figurines of all the main characters, at a great price. Buy Here.

WWSS 6 PCS Set New - Mutant Ninja Action Figure | Amazon
Each Figure Comes with Weapons, Joints Can Be Moved(Because in the logistics delivery process, if the joints of some characters' toys fall off, you only need to install them yourself.)
Buy at Amazon.com
We earn a commission if you click this link and make a purchase at no additional cost to you.
11/30/2023 11:07 am GMT
This four-piece action figure set by Eka is a slightly more mature option, featuring not only the iconic Ninja Turtle characters but also detailed weapons and fully moveable limbs. Suited for children 4 and up, the muscles and expressions are detailed, and each figurine is easily held or played with. Buy Here.

Teenage Mutant Ninja Turtles Collectable Statues From Game Stop
At fifty dollars apiece, these relatively affordable Teenage Mutant Ninja Turtles collectibles from GameStop are all highly rated and well designed, and approximately 9 to 10 inches tall, with attention to detail and vivid colors. Select from all four turtles, and other classic characters like the Warlord Krang, enemy Shredder, and his sidekicks Bebop and Rocksteady. Buy Here.
Teenage Mutant Ninja Turtle Food Gifts
Food gifts may not be the first thing that comes to mind, but, after all, Ninja Turtles are known for their love of pizza. From small candies to party favors, here are a few extra gifts for someone who has everything.
Teenage Mutant Ninja Turtle Pizza Box Extreme Slices
Want to celebrate in an iconic way? When the Ninja Turtles aren't fighting, they're refueling with some pizza, and now you can give that. These clever candies are shaped like pizzas and include a sour-sweet taste and come in packs of 18. Buy Here.
If you need just a little extra something, I love these party favors of snacks and top presents. You can customize your order, which can include fruit drinks, rice crispy treats, and other fun sweet additions– all with Ninja Turtles logos. Buy Here.

Looking for a gift for someone who loves cooking? This pizza cookbook is brimming with 65 recipes, with pizzas for every course and every time of the day. Select from mini pizzas, breakfast pizzas, dessert pizzas, and pizzas for partying.
Inspired by the classic Ninja Turtles and even characters like Shredder, I like how this book balances basic recipes and gets more adventurous too. Some examples include New York Style Pepperoni Pizza, Deep Dish Goulash Pizza, Breakfast Pie, and The Sewer Supper. All recipes are easy to follow and also customize to your liking. Buy Here.

The Teenage Mutant Ninja Turtles Pizza Cookbook | Amazon
Straight out of the sewers and right into the kitchen, the Teenage Mutant Ninja Turtles' favorite pizzas are finally yours to create and enjoy! Join Leonardo, Raphael, Donatello, and Michelangelo on a seriously ooey, gooey, cheesy, adventure inspired by the beloved original cartoon series.
Buy at Amazon.com
We earn a commission if you click this link and make a purchase at no additional cost to you.
11/29/2023 08:48 pm GMT
Teenage Mutant Games
Under this category, I've included everything from board and card games to video games that'll appeal to a wide range of ages, and even work as gifts for playing with the entire family.
This board game is perfect for parties and for family game nights. The board game allows you to fight to defend New York City and includes individual scenarios, role-playing, and two unique ways to play. This adventure game works with other games in this series but can also be played alone. Buy Here.

IDW Games Teenage Mutant Ninja Turtles Adventures | Amazon
This all-new entry into the adventures Universal game system Features a brand-new campaign and two different modes of play: 1 vs. Many and fully co-operative! Each adventures game is both stand-alone and compatible with other games in the system.
Buy at Amazon.com
We earn a commission if you click this link and make a purchase at no additional cost to you.
11/30/2023 02:39 pm GMT
This mini pinball machine is fun for parties, but can even be taken as a gift for travel to entertain on the way. This mini arcade game provides electronic gameplay with a digital scoreboard, lights, and different levels you can reach, plus a fun Teenage Mutant Ninja Turtle theme. With the lime green hue, there's no way you'll misplace this. I like that it also includes a spinning pizza. Buy Here.

This is not your ordinary card game– making it one of my favorite gifts for a little fun in an unexpected, Teenage Ninja Turtles theme. It comes with four unique masks and includes action-packed gameplay to defeat the villains and allows kids to play as their favorite characters. Buy Here.

Nickelodeon Kart Racers 2: Grand Prix

If you're looking for a gift for gamers but don't want to limit it to one theme, this fun game features the Ninja Mutant Turtles but also other characters and other gameplay.
Available for Windows and rated E for Everyone, this video game features 30 different races you can pick from, including all Nickelodeon favorite characters.
There are more than 80 unique upgrades for your carts as you select different places to race, either in solo mode or multiplayer with local online controllers. Overall, this is a fun racing game that'll have decent replay value. Buy Here.
Injustice 2
A perfect gift for 14-year-olds and up, Injustice 2 was a winner of the 2017 Game Awards and has been described by IGN as "exceptional," with a 9 out of 10 ratings.
The sequel to Injustice: Gods Among Us, this game features combat with specialized moves and characters, complete with unique traits. You can opt to play from one of many classic characters, including the Teenage Mutant Ninja Turtles.
Though combat is at the heart of Injustice 2, it also includes the backdrop of a storyline with multiple possible outcomes. Rated Teen, it's available for PlayStation 4, Xbox One, Windows, and even Android and IOS. Buy Here.
Ninja Turtle Subscription Gifts
Not sure what to give? Subscription gifts are a great way to give year-round and provide fun surprises past typical gifts for special occasions or birthdays.
Teenage Mutant Ninja Turtles Comic Book Subscription (monthly)
A truly classic gift– the comics, of course, are where the Mutant Ninja Turtles first came to life. The monthly subscription is quite affordable and ships both within the United States and internationally.
Pre-orders ahead of when you want the service can slash the price of any comic subscription by 35 percent. Do keep in mind that subscriptions automatically renew month to month, rather than you paying a year out. These comics in great condition, and classics owned by previous owners– making them most suited for collectors, Learn More Here.
If you don't want to mess with physical copies, Comixology, an Amazon company, offers an alternative. While my previous example featured classics, this series features new adventures with the same classic characters– and some new ones. Especially expressive and adventurous, this gift will make for hours of reading wherever they are. Buy Here.
Teenage Mutant Ninja Turtles Digital Comics | comiXology
The original heroes in a half-shell make a triumphant return to comics! Leonardo, Donatello, Michelangelo, and Raphael reunite to bring their ninja aptitude and teenage attitude to IDW Publishing in this all-new, action-packed series.
Check Price
We earn a commission if you click this link and make a purchase at no additional cost to you.
For my final category of gifts, these are best suited for collectors at heart. Both the large collection of apparel and accessories– from shirts to playful eye masks and even jean jackets– as well as the collection of decor, come from independent creators on Etsy.
I love the options for clothing and accessories as a way to show off the love for the turtles at any time, with highly affordable options in all sorts of sizes. Shop Here.

Ninja Turtles Clothing | Etsy
Get a ninja-themed shirt for the whole family! Can also be a perfect gift to TMNT fans. With so many cool options to choose from at Etsy.com.
Check Prices
We earn a commission if you click this link and make a purchase at no additional cost to you.
Take a room to the next level with Ninja Turtle-themed decor from independent creators. Murals, outlet covers, stick-on adhesives, custom wooden letters, and a door sign are just a few of my favorite ideas. Shop the Collection Here.

Ninja Turtles Decor | Etsy
Find the perfect ninja-turtles-themed decal for your son's room at Etsy.com. There are some listings that are customizable too!
Check Prices
We earn a commission if you click this link and make a purchase at no additional cost to you.
FAQs
Question: Are Ninja Turtle toys worth money?
Answer: Ninja Turtle toys have become more than just birthday gifts. As the franchise's popularity has grown, so has the value of collecting. However new action figures aren't worth much as of yet (though they make great geek gifts, too).

Some are more valuable than others. For instance, a 1994 Undercover Raphael is estimated at a value of around $700, but that's if it's in brand new condition.
Question: What is the rarest Ninja Turtle toy?
Answer: The rarest Ninja Turtle toy is said to be April O'Neil without a press pass, followed by Ace Duck, with their hat off.
Final Thoughts on the Best Ninja Turtle Gifts
Some of my favorite people to shop for are those that have a specific passion, and, with the Ninja Turtles, there's no shortage of ways to surprise them with some of the Best Ninja Turtle Gifts.
Need more gift ideas? Help inspire a hobby by reading for the Best Gifts by Activity.