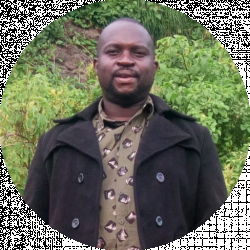 Latest posts by Haron Omaita
(see all)
Dungeons and Dragons (DnD) is hands down one of the best ever online games. It's remained popular since its release in 1974 and more and more people keep playing it daily. As such, you probably have someone special in your life who lives DnD.
If so, they probably can't get enough of this game. If you're buying this gamer person a gift, then a DnD-related item would be perfect.
In this guide, we've put together the best gifts that are sure to delight that DnD freak in your life, whether they're a role-playing expert or casual player. One of these presents will definitely leave him or her even more enthusiastic to get into the darkest depths of dungeons.
1. DnD Published Core Rulebooks
This board game is a perfect gift for those who are new to Dragons and Dungeons. It's a true gateway to their imagination! This clear guide for beginners helps them learn how to run a game and become a Dungeon Master, without too much information which can be daunting.

The guide consists of a bunch of beautiful and helpful printable characters that are available in downloadable files. It includes a DnD starter set rulebook, making it easy to learn Dungeons and Dragons.
So go ahead: discover subterranean labyrinths, fight legendary monsters, and plunder tons of treasure!

A great gift idea for collectors or beginners, this DnD rulebooks gift set includes a DM screen and special foil covers, as well as a slipcase. Each book is hardback and includes "Monster Manual", "Dungeon Master's Guide", and "The Player's Handbook".
It also includes the latest updates on rules. The DM screen shields their notes from fellow players and it has a number of references typically used in Dungeons and Dragons for a quick reminder, making it easier for beginners.


2. Dice Gifts
Dice boxs are generally an amazing gift. No one can get enough of dice and a fantastic dice set is something most players don't usually buy on impulse. DnD dice are available in all sorts of sizes, shapes, and materials, including basic acrylic and mammoth ivory.

This is a great gift since it's thematic and contains all of the dice any DnD player could want. Bag of Holding comes with a cute felt bag and 140 dice made from acrylic, and are sure to create 20 complete sets of d20, d12, d00, d10, d8, d6, and d4.

Upgrade the dice game of your DnD adherent with this shiny-polished nickel-plated solid zinc 16mm dice set.
3. Dice-Rolling Trays

These are wonderful gift ideas for all DnD players. If the DnD freak in your life has never used one before, the gifts below make their dice-rolling experience much easier. If they've got a tray already, there are many options to upgrade it. Dice-rolling trays come in three main levels:
This option is great for two reasons. One, it might be customized much more easily. Perhaps the DnD fanatic has a wizard character, so find a good old, leather-covered book at your local thrift store.
Two, this feels strong and heavy to roll in. Also, it can be closed with a magnet so dice can remain inside while being transported.

Felt dice-rolling trays with click-up corners are the benchmark for trays that cost less than $10. They're easy to move around as they can be laid flat and are strong enough to roll dice in.

4. Miniature DnD Gifts
Miniature Booster Pack
Pathfinder Battles Miniatures are a fabulous gift for any DnD player. If the individual you're getting miniatures for is still stuck using metal coins or washers, the Miniature Booster Packs above are an amazing place to begin. The packs boast a random selection of high-quality well-painted miniatures.

Reaper Miniatures
This is another nice option if you're looking for unique, high-quality, and inexpensive miniatures. Bear in mind that Reaper Miniatures will need painting.
If you're shopping for a gift for somebody who's engaged in a long-term game, a Hero Forge personalized miniature is perhaps the best option on the market. Hero Forge has a truly insane array of options and their miniatures are of high quality.
If you're buying for someone who'd like to watch their character come alive, this is the go-to gift. If you have no idea of what their character resembles, you can also get them a gift card to help them make their character by themselves.

5. DnD-inspired Apparel
DnD-inspired clothing is a gift that'll always be well-received.
Now the DnD lover in your life can show his or her passion for Dungeons and Dragons with this comfy t-shirt. Made of 100% ringspun preshrunk cotton, it's the ideal gear for gaming or even hanging out about the house.


The DnD player in your life can flaunt their love for Dungeons and Dragons with this lovely comfy hoodie! It's perfect for games or just relaxing around the house. The black and red trim hoodie is made of 100% preshrunk cotton and is sure to be a head-turner!

This D20 Snapback Hat boasts a high-quality design and comes with a DnD dice. The cap resembles a baseball one but is themed around Dungeons and Dragons. The embroidery is to die for, so your DnD-mad friend should get ready to turn heads!
The cap is handcrafted with a flat brim and classic fit. It'll complement the DnD fan's style and they can wear it to any casual or outdoor event.

6. DnD Mug/Glass Gifts

This coffee mug, dubbed "World Okayest DM' is a perfect present for the Dungeon Master in your life. The mug is lovely, functional, and durable. While you might not know what the slogan means, your pal probably does. They love playing Dungeons and Dragons, after all. Your friend knows that DM is short for Dungeon Master.
The mug can carry 11 ounces so it's perfect for a variety of drinks. Whether the DnD-mad pal likes water, soda, or coffee, they'll be sure to appreciate this gift. And it's going to be a cool addition to their cabinet.

The DnD player you care about may prefer having a beer. When they are rolling the dice with their buddies, you know they'll want to share a few pints. To enrich their experience, buy them this wooden custom Beer Stein.
You can also add their name to the cup to show everyone that they love Dungeons and Dragons and they're a Dungeon Master. More importantly, you'll be pleased to know that your friend will be using this beer stein over and over again.

These pint glasses from FAIL & CRIT will blow away your DnD-obsessed friend. They look amazing and embody the atmosphere of the game. Also, you can bet that your pal will use the glasses with other players. They are relatively inexpensive but will still score you lots of brownie points with your DnD-mad friend.

7. DnD Bag Gifts

At the end of the day, your Dungeon Master in the making is going to be on the road a lot. That's how they'll be able to play Dungeons and Dragons with their buddies. This can be tricky since they'll need to carry loads of stuff with them. But have no fear.
You can help them out. Just buy them the ENHANCE RPG Tabletop Adventurer's Bag. This bag will help them carry their stuff conveniently and quickly. If the DnD fanatic you care for has no travel bag, you should get them this one. It'll make a fabulous gift that they're sure to use for years.

This soft faux leather red dragon dice bag stands out for its unique style. It boasts soft satin lining to protect dice from all angles. It's a truly awesome gift for a DnD fanatic and it also boasts one large pocket and four small pockets to keep dices neatly arranged.
So, it's a great present for your beloved Dungeon Master.

8. Other DnD Gift Ideas



Dungeon Mayhem is one of the most exciting card games you can ever play. It's easy to learn and is designed for two to four players. It's ideal for folks who wish to play something DnD-related and fun without going through the hassle of creating a session. The games are fast and they keep players wanting to go on playing.
Plus, there's a bigger variant of Dungeon Mayhem for up to six players known as Dungeon Mayhem: Monster Madness, as well as Baldur's Gate.

DnD features loads of spell cards and magic. That being said, your DnD fanatic friend is probably going to be affected by some sort of magic item. As such, these condition rings are perfect for this job. They boast a range of effects and will let your pal know what spell is affecting which player. F
or example, an enemy magician might slow down your mate. If this occurs, they'll trip on the slowed-down ring for everyone to see. This excellent gift set contains 50 condition rings, which makes it very exhaustive. It's perfect for people who enjoy playing Dungeons and Dragons in their leisure time.

The Master's Tome Customizable 4-Panel GM Screen is an essential item for all DnD fanatics. Measuring 11.5 inches by 40.5 inches, it may be folded to 0.5 inches thick, which makes storing it easy.
The screen features a dry eraser and may be used for notes. It's also easy to wipe clean. It's available in brown, black, red, green, and sci-fi silver or purple. Your DnD freak friend will really appreciate it.


This Battle Grid Mat suits any kind of tabletop online gaming. It's double-sided with hexagons and squares and its erasers don't eat up too much space on a loaded table game.
Its case is super durable, with a shoulder strap, secure closure, and twist-lock functionality that holds everything really securely. Battle Grid Mat is made of high-quality materials and a laminated film for extra durability.
Since it's easy to clean, it can be used many times over. So get ready for tons of adventure for a long time to come.

Pick your preferred colors and an attractive little dragon around a 20-sided dice will be personalized for your DnD lover. The product is lovely and made with attention to the smallest of details.
The polymer dragon has a stunning shape and quality, and the glaze is waterproof. Moreover, the necklace boasts a black satin cord. Let your DnD enthusiast show off this gift and leave everyone amazed!

FAQs About Best DnD Gifts and Gift Ideas
What Do I Get Someone Who Loves Dungeons and Dragons?
The Dungeons and Dragons gifts for a lover include dice, dice-rolling trays, framed map, DnD clothing, erasable battle map, and podcast merchandise.
What Do I Buy a Dungeon Master?
Some of the best gifts to get your beloved Dungeon Master to include a huge tube of fantasy Minifigures, Hero Forge custom miniature, monster cards, battle mats, extra dice, DM screens, bath bombs, Mordenkainen's Tome of Foes, and a subscription to their beloved toolset.
Is DnD for Nerds?
In reality, DnD isn't only meant for nerds. Like any other game, anyone with a brain can have fun playing it. There are many celebrity DnD players, some of whom are perceived as nerds, including Mike Meyers, Stephen Colbert, Felicia Day, Joss Whedon, and many others.
What's the Purpose of a Dice Jail?
Dice jail is a prison for errant dice. It's also used to send misbehaving players to the prison to pull out dice.
DnD Gifts Summary
We hope that we've helped you zero in on what to gift the DnD freak in your life! Whether your DnD enthusiast pal is celebrating Christmas Day, New Year's Day, Valentine's Day, or their birthday, or you simply want them to know that you care for them, any of these DnD gifts will light up their face.
Get them one of these and they'll thank you for it!
Read More: