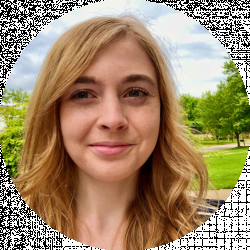 Latest posts by Erin Jamieson
(see all)
A 53rd birthday is a time for a gift that inspires— but one woman decided to give some of that inspiration back on her own–the best 53 birthday gift ideas, to be exact.
Debra Ferell had planned to gather with family for her birthday. But when a global pandemic uprooted those plans, she decided to help others celebrate. For the duration of her birthday month, Ferrell followed through with social media requests on random acts of kindness.
These random acts of kindness touched families in the United States, from a simple request like a surprise for a fiance to helping a family who's lost a 4-year-old son to cancer to a doctor treating COVID-19 patients day in and day out.
Messages, cards, small gifts, and yard signs were just a few ways Ferell helped people retain hope– and as a way to see a fresh look on life, and possibilities going forward.
But if you're trying to gift someone on their 53rd birthday, you may not feel like you have as much inspiration as someone like Ferell. Inspired by Ferell and her story, I've curated a list of my favorite 53rd birthday gift ideas, with a focus on new hobbies and activities they can pick up.
I'll include gifts by activity, in the hopes that a 53rd birthday will be a great time to help them see new possibilities and pursue interests that maybe they've put off. I've also included gifts by every budget– whether you want a larger group gift or need a gift under $20.
With the Gifting Sherpa SHOP, you can easily add products to your cart and checkout in-article. Click "Shop Now" and follow the popup instructions. That's all! As you read you can add more products to your cart.
Music, Art and Film Gifts
They don't need to be gifting fine artists or gifting musicians for these ideas. In fact, I love these gifts for anyone who may have wanted to show their artistic side but never gotten a chance to. From beginning musical instruments to art kits and even some resources to get them started with filmmaking (from mini-movies to simply storing family memories), these creative gifts may just inspire them to have some fun and connect more deeply with their lives on their 53rd birthday and beyond.
Traveler Guitar
Portable, lightweight, and still high quality, this line of unique guitars is a great gift for a musician, but also for someone wanting to learn. Every guitar comes with a compact gig bag you can customize, with features like easy tuning, lap rests, and sleek designs, and a reduced eco-footprint.
There are different series of guitars for every taste, including acoustic, electric, hybrid, and bass. I recommend giving them either virtual lessons or a beginning guitar book, which you can pick up from a music store or Amazon. Guitars start at around two hundred dollars. Shop All Guitars Here.
I was a clarinet player, but over time I developed an interest in percussion– in part as my mother was given a steel drum set several years ago.
But the problem is that drum sets, even small ones, can be prohibitive in cost, and that's especially important to keep in mind if they've never tried drumming before.
Electronic drumsticks are a fun, affordable option that anyone can tinker with– and, of course, far easier to transport. These include internal speakers and even a melody that provides background snares, cymbals, and tom-tom drums. Buy Here.

Bits and Pieces - Electronic Drumsticks | Amazon
Everyone would like to trades places with a drummer every now and then. Now you can with our electronic drumsticks. The built-in speakers include a melody mode for rhythms and background music, cymbals, snare and tom-tom drums.
Buy at Amazon.com
We earn a commission if you click this link and make a purchase at no additional cost to you.
03/17/2023 02:21 pm GMT
Custom Paint by Number Kits for Adults

Perfect as a relaxing indoor activity, for beginners, or even intermediate painters, I love these paint-by-number kits as a fun activity for their 53rd birthday.
Each kit allows you to replicate photos and portraits by guiding you through number by number. In fact, you can provide a personal photo of your choice! Each kit includes 24-32 acrylic paints, a linen canvas, a set of paintbrushes, a hanging kit, and an optional wooden frame. Buy Here.
Sculpted Pottery Kit
Pottery can be intimidating– but once you get into it, it can be a great hobby to express yourself and relax. This pottery kit provides everything you need to get started, with supplies for two– great for a couple's night in, and enough to create either 4 pinch pots or 2 plant pots.
Each kit comes with 2 packs of air-dry clay, a beginner's guide, waterproof paint, 2 paintbrushes, and a smoothing sponge. Buy Here.
Another great gift idea not only for a 53rd birthday but also for a couple is this unique photography set that doubles as a sort of adventure and challenge. The kit can also serve as a fun introduction to photography and comes with a camera, remote control lens cap, colored gel filters, shooting tips, photo stands, and a couple's book to log your progress. Buy Here.
Couples Camera Set | The Adventure Challenge
Make a memory! With this book as your guide, you and your significant other will grow in new levels of your relationship through adventures and experiences you will never forget.
Check Price
We earn a commission if you click this link and make a purchase at no additional cost to you.
Outdoors Gifts
The great outdoors: no matter where they live, these gifts support outdoor hobbies and can be great for several reasons. By spending time outdoors, they'll get healthy boosts of sunlight, some physical activity, and social engagement. Getting outside becomes all that much more enjoyable with a new or continued hobby to pursue, and these are some of my favorite ideas for someone in their 50's.
Fishing can actually be quite relaxing, and pairs well with other activities like hiking and camping. But to get started, they'll need supplies.
Karl's offers a slew of resources and starter kits, from hard bait and soft bait to rods and reels, and must-have accessories like braided lines, tackle bags, and sunglasses. If you're not sure what to get, you could go with some apparel and a gift card. Shop All Here.
ANGLR Tracker | Karl's Bait & Tackle
The Tracker uses sensors to automatically capture and log key variables directly from your fishing rod. Seamlessly building out a lifetime log of your locations, memories, and top-producing conditions. Harness the knowledge of the pros and unlock the secret patterns of your waters to catch more!
Check Price
We earn a commission if you click this link and make a purchase at no additional cost to you.
From Pure Garden, available for purchase on Home Depot, is a great starter gift for a gardener, or Gardner want-to-be. The 8 piece set includes essentials such as a pruner, snip, trowel, shovel, spray bottle, and wire tire.
It's all presented in a handy canvas bag with sturdy double straps for carrying and exterior pockets for additional storage. To make the gift more personal, consider stuffing a few packets of seeds for favorite herbs or flowers. Buy Here.
Pure Garden 8.25 in. Garden Tool and Tote Set | The Home Depot
Stay organized and prepared when gardening with the Garden Tool and Tote Set by Pure Garden! Coming equipped with eight crucial gardening tools, this tote bag set is everything you need to get started gardening or to maintain the one you already have.
Check Price
We earn a commission if you click this link and make a purchase at no additional cost to you.
Geocaching Starter Kits
If you're looking for a gift for anyone interested in the natural world– but want to take a closer look– consider introducing them to geocaching.
Geocaching has soared in popularity over the past few years and is a treasure hunt of sorts, where 'players around the world receive notifications to find containers, or caches around the world (and can be done locally). You can learn more about geocaching here. But even after one signs up, you need some things to get started. Shop Geocaching Starter Kits Here.
A great gift for a (former) boy scout or girl scout or just someone who's always had an interest in hiking and camping, this kit includes everything they need to get back into seeking adventure outdoors.
The kit, priced at $40 or under $30 on sale, comes with Hawk binoculars, a flashlight, a compass, and a whistle and thermometer combo. The storage case includes a sturdy strap for easy carrying, plus a storage pouch. Buy Here.

Carson AdventurePak | Amazon
The AdventurePak from Carson is everything you need for great adventures. Perfect for backpacking, biking, camping and all forms of exploration. Includes a compact 30mm Child Binocular, Flashlight, Lensatic Compass .with true hand-bearing triangulation capabilities and a combination signal whistle/thermometer.
Buy at Amazon.com
We earn a commission if you click this link and make a purchase at no additional cost to you.
03/17/2023 04:19 am GMT
STEM
You don't need to be looking for a gift for a medical student, doctor, or scientist to get the most out of STEM kits and related gifts.
In fact, all of these options are versatile and engaging– and great for people of different skill levels and interests. A few options– like a gastronomy set– also borders a few areas of interest at once. Adding in splashes of creativity, I love these 53rd birthday gift ideas for spending time alone or with a partner.
Great also as a gift for a music lover but on a more technical level, this DIY kit allows you to create three unique mini synths to enhance electronic music.
The analogy synthesizer is inspired by classic, the '80s and even a bit of punk and allows you to create new sounds by experimenting with different circuits for a greater degree of customization. It includes directions so beginners can enjoy it as well. Buy Here.

DIY Synth Kit | Uncommon Goods
This kit lets you construct three different mini-synthesizers, adding a DIY dimension to electronic music. Hack and experiment with the circuits to customize your synth even more.
Check Price
We earn a commission if you click this link and make a purchase at no additional cost to you.
Amusement Park Roller Coaster- 3D Metal Puzzle
This is a unique 53rd gift idea that they won't see coming. Great for anyone who loves a bit of adventure and puzzles, this gift is even fun to put together with family and friends. The metal 3D puzzle is not especially challenging to put together, but also makes for great desk decor and is a good starting point for more advanced 3D puzzles. Buy Here.
Blending chemistry and culinary disciplines, this molecular gastronomy kit is a unique gift idea that I love for several reasons. Not only does it combine creative expression with science, but it also is essentially two gifts in one.
The kit allows you to create bread, spaghetti, sauces, and more. 20 sachets, 3 pipettes, a slotted spoon, a measuring spoon, a silicone mold, a food-grade syringe, and 2 silicone tubes are included. Shop Now with Gifting Sherpa.
Writing and Reading
While these make for great gifts for writers, both writing and reading gifts are great ideas for a 53rd birthday. Whether they travel often and need a way to pass the time, or find themselves needing an outlet to relax and express themselves, I love these gifts that will be used time and time again.
Available for both Windows and Mac, the Script Studio is a great writing tool– whether they want to write memoirs, a novel, or even just dabble.
It's not cheap, but it could make for a great group gift, and it does come with many features. Designed by a screenwriter, the software is especially helpful for both regular narrative and scriptwriting.
Features include automatic formatting and pagination, story outlining, color-coded templates, task lists, character tools, specialized layouts, pacing guides, text-to-speech assistance, and much more. Buy Here.
Script Studio | Office Depot
Script Studio is a cross-platform creative writing app developed by a produced screenwriter to take the complexity out of the script and novel-writing process.
Check Price
We earn a commission if you click this link and make a purchase at no additional cost to you.
Wordsmith Deck
Writer's block? I've been there. Whether they're a writer or are just trying to have some fun, not knowing what to write can be a joy killer and really dampen enthusiasm.
That's why I love this seemingly simple, but incredibly helpful gift. The Wordsmith Deck includes 150 unique writing prompts, with six distinct categories for life, self, education, world, relationships, and a 'random' category. It also makes for a great 53rd birthday gift under $20. 
I'm a big fan of physical books, but even I can't deny that there are advantages to E-books, especially for those on the go, or even for someone who may want larger print and zoom options.
Also suited for a gift for travelers, the Kindle Paperwhite is waterproof, comes with a baseline of 8GB of storage, syncs with Bluetooth, and includes a light for reading any time. It's incredibly lightweight and a battery charge lasts for days on end. Shop Now with Gifting Sherpa.
Book of the Month Club
Do they love to read but never seem to have time to find a book they love– or have they fallen out of the habit? A subscription to the Book of the Month Club may be a smart idea.
Every month, subscribers will be allowed to select from one of five featured books– which span non-fiction, fiction, and young adults. I like this book subscription because not only does it give them choices, but it also has a nice variety of reading and can be canceled, or have months skipped at any time. Learn More Here.
Food and Entertainment Gifts
Of course, I also wanted to include a general category– food and entertainment. These are safe gifts for activities nearly anyone can make use of or enjoy. But for a 53rd birthday, I wanted to go beyond the basics and add a little fun, with both part games and kits to make cooking more enjoyable.
This bestselling card game is designed for young adults and adults only and has a bit of edge, but also hours of fun. The original set includes 600 cards and an instruction booklet, with the option to expand your game with other add-on purchases. I don't recommend this for everyone, but it's an option for someone with a sense of darker humor. Shop Now with Gifting Sherpa.
I grew up playing strategic games with my family– including hours of Risk. One of the most popular strategy games now is the Settlers of Catan series, which may even appeal to fans of other games as a second gift, like Dungeons and Dragons, or someone who just loves showing off their planning expertise.
The original board game has players collecting resources and building settlements to compete for power. I also like that there are options to expand your game with other companion add ons. Shop Now with Gifting Sherpa.
Make Your Own Hot Sauce Kit
If they like a bit of spice with their food, they're sure to get a kick out of this hot sauce kit from William Sonoma. The kit allows you to create sauces of all heat levels, from mild to blazing, with everything from green or fresh to smoky undertones. The kit includes enough ingredients to make approximately a half-gallon of hot sauce, as well as detailed instructions. Buy Here.
This cookbook may seem like a gift for geeks, but really, it's a great gift for a 53-year old that already has essential cooking supplies and is looking for something a little bit different. In fact, this unique gift combines a love of reading with cooking, for recipes that are both innovative and fantastical.
Over 70 recipes are inspired by fantasy and science fiction books, making it also a gift for fans of Game of Thrones, gifts for Doctor Who Fans, and fans of World of Warcraft. But even if they're not a science fiction fan, there's no doubt that this cookbook will be great for entertaining– or even just for getting out of a cooking rut. Shop Now with Gifting Sherpa.
FAQs
Question: What is a unique birthday gift?
Answer: A unique birthday gift is thinking beyond the go-to gift card and looking for gifts personalized for them. Consider something handmade, like custom decor or apparel from Etsy, or even gifting an experience, like a hiking adventure with some surprises.
Question: What is a good gift for a female turning 50?
Answer: If you have someone in your life turning 50, make sure to celebrate their birthday by making it feel special. Just a few ideas include a signature custom necklace, a spa kit, or maybe a larger item they've been wanting for a while. Read Here for the Best 50th Birthday Gift Ideas.
Final Thoughts
A 53rd birthday is a time for exploring new possibilities and even pursuing a new hobby. Whether you decide on a STEM, cooking, or artistic gift, just make sure you include a note wishing them a great birthday.