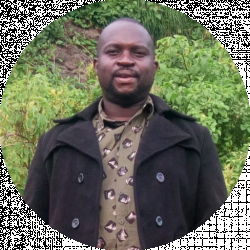 Latest posts by Haron Omaita
(see all)
Nine-year-old girls aren't that difficult to shop for. All you have to do is keep their tastes in mind and consider what melts their heart. By choosing the perfect gift for them, you'll not only make them smile but also feel rewarded. Trying to buy the best gifts for 9 year old girls and having a hard time?
Feeling overawed by the sheer number of options out there and concerned about not selecting the right gift? Well, this guide on the best gifts for 9 year old girls is sure to allay your fears.
We've curated the best gifts for 9 year old girls and presented them in a review style so you can easily pick out the right ones for your little daughter, niece, granddaughter, or whoever she's to you. We've listed everything from a lovely stuffed animal to a cookie kit and even a set of acrylic paints for the up-and-coming artist!
1. Barbie Doll
This Barbie Dress Up Doll comes with three different outfits, giving your daughter a bit of leeway when it comes to dressing up her doll in a variety of ways. Your little miss can make the doll look like a princess, mermaid, or fairy.
These outfit styles encourage kids to be creative with the doll in pretend play set-ups. So, the doll's amazing for helping your child think more creatively. The doll is also made with a variety of colors, which is more interesting for children. It can also enhance their ability to recognize colors.
Children love hanging out with their mates and playing with their dolls together. This offers your daughter a great chance to develop her social skills.
2. Custom Heart Necklace
Your 9-year-old girl will cherish this heart necklace forever. A nice little necklace gift is the ideal way to start building her jewelry collection. It's a simple and stylish piece, perfect for your young miss.
The best part about this necklace is that you can customize it by including one of her initials. Moreover, the heart-shaped adornment is the ideal way to remind her of your love. She'll treasure this pendant for its gold style and beauty. But she'll especially cherish it for the love it stands for.
3. Mermaid Tail Blanket
Is your 9-year-old girl fascinated by mermaids? Does she dream of becoming one? Well, you can make her dream come true with this special gift: The Mermaid Tail Blanket.
It's handmade, making it a little cozier. It'll keep your young girl warm for a sleepover, camping trip, or nap. The lovely color and stitching make this blanket extra stylish, soft, and comfortable. It'll make your young lass feel like the wonderful mermaid she's always fantasized about.
4. Soft Unicorn Bathrobe

Is your 9-year-old obsessed with unicorns? If yes, then make her dream of being a unicorn true. This lovely Unicorn Bathrobe is soft and perfect after a shower, before bed, and while having breakfast. To be honest, she'll never entertain the idea of taking it off!
If she's not into the rainbow, the bathrobe is available in 13 different patterns of colors. The super-soft fabric and gorgeous design will have your little lass feeling like a comfy little unicorn wherever she goes.
5. Classic Tie-Dye Crocs
Vera Bradley and Crocs have brilliantly teamed up to bring these floral crocs that'll look delightful on your little girl's feet. These Crocs are available in different colors and come in "junior" and "kids" sizes.
Your daughter will love these Crocs because they are a stylish upgrade on Crocs clogs while also slipping on easily and quickly when she's out and about.
6. ThinkFun Gravity Maze
This brain game is a fantastic present for any 9-year-old lass that loves a nice logic puzzle. Brimful of different games to play and challenges to overcome, ThinkFun Gravity Maze falling marble brain teaser will keep her busy for hours on end.
The simple design and cool colors give this brain game a lovely visual. If your little girl is into engineering or other STEM disciplines, this is the perfect present for her. She'll treasure it for its attractive design and the infinite mental stimulation it provides.
7. Lovely Stuffed Animal
These lovely stuffed animals provide next-level cuddling; which even older children appreciate. Soft, squishy, and enormously huggable, these posh animals offer endless snuggles. There are plenty of options to select from, including King Leo the Lion, Dalphine the Dolphin, and Drac the Dragon.
Plump and attractive, Moosh-Moosh posh buddies are soothing mates for a movie night in. But they also deliver at bedtime. Your daughter can use her new feline companion as a small, cozy pillow.
8. Bluetooth Karaoke System
Is your little miss a pop star in the making? If so, get her this karaoke system that streams audio through Bluetooth. This way, you can temporarily turn your living room into a karaoke bar. Your daughter can record her performance and replay it later or adjust the brightness of the lights.
9. Crayola Marker Maker
If your little miss loves DIY projects, she can now make her own art supplies and create her own blends of color. This Crayola Marker Maker comes with adequate materials to create 16 markers and also create her own label. It's one of the best gifts for a 9-year-old girl.
10. Acrylic Paint Set
This elaborate acrylic paint set can be the perfect gift for your daughter's birthday. It contains 60 tubes of exciting colors—lots for any up-and-coming artist. The paints dry fast can be applied on glass and wood, as well as canvas and paper, and are useful for not only school projects but also fun projects.
The paints will look more mature and professional than your daughter's previous art materials, so, hopefully, they'll inspire her to hone her art skills even more.
11. 3Doodler Kids 3D Pen
With this heat-free, child-safe 3D pen, children can see their artwork take off. The system contains an app that provides kids with step-by-step instructions and stencils, but they also can design 3D figures with their imagination. The kit contains plastic filament to help her draw and you can order additional refills once your kid runs out of supplies.
12. Tulip One-Step Tie-Dye Set
Nine-year-old girls who love to design will cherish this uncomplicated one-step tie-dye kit from Tulip. It comes with 12 dye bottles and step-by-step instructions to create many tie-dye designs.
Once your little girl is ready to do some tying and dying, she only needs to add water. Combine this kit with a few plain white tees and your daughter will have an exciting tie-dye experience that can also keep her occupied throughout the winter!
13. GoldieBlox DIY LED Cloud Light

With GoldieBlox DIY LED Cloud Light, your daughter will learn how a circuit works and learn the science behind the makeup of a cloud, as well as how to differentiate between types of clouds. What's more, it'll look gorgeous in the bedroom—an added bonus any child will appreciate.
14. Fortune Cookie Kit
The Global Grub fortune DIY cookie kit teaches children exactly how to prepare and fold the traditional Chinese treat. This kit contains 60 pre-written fortune notes to select from, as well as bank slips and food markers to help creative kids write their own messages of good luck.
15. Lego Dots
This new collection of Lego Dots combines creativity with jewelry and home design. From desk organization supplies to bracelets, children can create their own modern and colorful designs and then remodel them again and again as their tastes change. The Lego Dots line is also available at various price points, making it a fantastic gift for your 9-year-old girl.
16. New Wave Toys Charging Machine
This USB charging device made by New Wave Toys brings the '80s style back in vogue in a major way and perfectly recreates the arcade bill changer look.
Children can charge as many as six gadgets at the same time with this completely tubular charging device, and the switch is a lovely "temporarily down" LED indicator. The system even boasts mini golden tokens which provide a truly nostalgic feel.
17. Grandparent Pen Pal Gift Set
Many families have found it tough to get together during this pandemic era, so help your 9-year-old daughter stay in contact with her grandparents with this cute Grandparent Pen Pal gift set. It contains thoughtful lists, prompts, and other exciting activities to encourage missive writing so that each generation can keep in touch with one another.
18. Personalized Puzzle

These personalized jigsaw puzzles from Shutterfly are sure to delight young puzzle lovers. Shutterfly will print your digital photographs on a quality board. This 252-piece version can be a perfect gift for any 9-year-old puzzle freak.
The puzzle is available in four sizes and you can cram up to 17 photos in a single puzzle and select from dozens of frames and templates to get your desired look.
A personalized puzzle can be a great gift from your daughter to her pal since it may not be possible for kids to hang out as much as they'd want lately. It can also be a considerate way to help a child remember their loved ones if you're unable to get together right now.
19. Razor A3 Two-Wheel Scooter
For children who've already mastered the basics of scootering, this sleek, two-wheeler from Razor A3 offers them the chance to pull off cool tricks and ride at faster speeds. While two-wheeled scooters aren't as stable as three-wheelers, they're easier to ride and faster.
Of the various Razor scooters on the market, the A3 offers the fastest, most responsive driving experience and is the most exciting—your older kids will successfully execute tricks within 30 minutes of boarding.
The A3 has bigger wheels than the vast majority of scooters and its front wheel comes with shock-absorbing suspension. This ultra-durable, aluminum aircraft-grade construction includes a fender brake at the back, wheelie bar for executing tricks, and folding handlebars.
20. Flashflight Flying Disc
Your 9-year-old girl probably already has her own favorite physical activity, whether it's soccer, baseball, or dance. But you should never underestimate the understated fun of tossing a flying disc around. Children don't need additional equipment to get started, and the activity is especially exciting if your child plays in a group of 10 or with just one friend.
You probably already have a few Frisbees, but we recommend spending a bit more to acquire a disc that glides and tosses easily. The Nite Ize Flashflight Flying Disc is awesome since it balances itself during flight and easily lights up with apparently indestructible LED lights. This latter feature allows kids to continue playing even during shorter winter days and on warm nights in the summer.
21. Darice 131-Piece Luxury Art Set
This high-quality deluxe 131-piece art set comes with all the supplies your 9-year-old daughter will require to show off her art skills—whether it's simply sketching or drawing, painting, working on a school project, or decorating items.
The wooden case helps keep everything secure in one area, so you can easily access it if need be. No more looking through drawers for that pair of scissors or pencil.
22. RIMABLE 22-inch Kids Skateboard
This children's skateboard is available in a wide range of patterns and colors—28 in total. It features pretty flowers and block letters or psychedelic patterns.
In addition to looking great, it also rides perfectly with 3-inch thick quality aluminum trucks, a 22-inch x 6-inch deck, as well as polyurethane wheels.
Soon enough, your little girl will be leading other skaters in the park—just remember to equip her with pads and a helmet.
23. Spalding NBA Street Basketball
Perhaps your 9-year-old daughter is a massive basketball fan and loves nothing more than shooting several hoops. It's a fantastic way to get moving, so why not cheer her up with this pink-and-purple Spalding NBA Outdoor Basketball?
It's a similar size to balls used in the WNBA, making the gift a perfect one for young lasses.
24. BalanceFrom Gymnastic Mat
If your young lass enjoys cartwheels, handstands, tumbling, and pulling off flips and backflips, then getting her this cute gymnastic mat from BalanceFrom can help her perfect her skills in a much safer way. The mat is foldable, allowing for easy storage.
25. Hook Rug Kit
The hook rug kit can be the perfect gift for a young lass who's interested in engaging in a bit of needlework. This gorgeous little puppy latch kit will help kids make some awesome bedroom decor. It's best for girls who are patient enough to complete a long-term project.
FAQs
Question: What Are Good Toys for 9-year-olds?
Answer: Some of the best toys for 9-year-olds include VR Science Lab science kit, Zero Gravity laser-controlled race car, Last Defense family board game, Paper Planes building kit, camera drone, Crayola Marker Maker, Sphero Mini app-enabled robotic ball, Dog Crimes single-player board game, and Cozmo coding toy.
Question: What's the Best Present for a 10-year-old Girl?
Answer: The best gifts and toys for a 10-year-old girl include the Tulip Tie-Dye Kit, Nintendo Switch, Lego Harry Porter, Doodle Pillowcase, Slackline Kit, Sweet Animal Socks, American Girl Crafts, Mini Pom-Pom Pets, and Razor E100 Scooter.
Question: What Do 9-year-olds Love to Do?
Answer: Nine-year-olds like to:
• Visit their local science museum
• Visit a coffee bar and write poems
• Learn how to make friendship bracelets
• Come up with a scavenger hunt
• Create and launch a miniature rocket
• Bake a homemade loaf of bread
• Paint pictures outdoors and set up easels
Question: What Games Do 9-year-olds Love?
Answer: Nine-year-old kids like games such as team sports video games, Lego video Games, K'NEX Imagine Building Set, Blokus abstract board game, Monopoly board game, Checkers and Chess, and Stratego strategy board game.
Question: What's the Perfect Gift for an 11-year-old Girl?
Answer: The best presents for an 11-year-old girl include Smart Circuits games and gadgets electronic lab, Fujifilm smartphone printer, Ifecco Bluetooth headphones, Harry Porter t-shirt, City Threads leggings, personalized necklace, Alex & Ani turtle bangle, Kiss Naturals Lip Balm Kit, and Razor A5 Scooter.
Get the Best Gifts for Your Favorite 9-year-old Girl Today!
Now that you're a bit more clued up on the types of gifts you should get your 9-year-old girl (whether it's your daughter, niece, granddaughter, or whoever else), you can start narrowing your search down to find gifts that will best suit your favorite little girl.
Hopefully, our guide has provided you with as much information as possible so you can make the gift-buying process a hassle-free and enjoyable one!