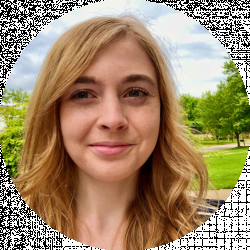 Latest posts by Erin Jamieson
(see all)
15-year-old boys normally are just starting high school, developing their best talents and gifts for certain subjects–which is why someone like Tom Jordan stands out.
The 15-year-old boy from Canton, Ohio celebrated graduation from high school and college diploma this Spring, making him the youngest to do so from Stark State College for the past six decades. With a 4.6 GPA from high school and a 3.93 from college, the 15 year old boy already has plans to pursue a BA in mathematics.
Of course, prodigies aside, 15 year old boys are all undergoing transformation, and that's precisely why it can be so difficult to brainstorm the best gifts for them. And that extra year means that some gifts for 14-year-old boys won't cut it.
In this article, I'll give you my favorite gift guide ideas for 15 year old boy, whether they're into sports, video games, reading, or creative arts. And with gifts at every price point, shopping for a 15 year old boy, whether it's a graduation gift, birthday gift, or another special occasion gift, just got much easier.
Best Sports & Outdoors Gifts for 15 Year Old Boys
Why I Love It
Sports gifts are not only a popular idea for every teen boy, but they have benefits, too. While one in five teen boys and girls are on social media five or more hours a day, young teens are less active than they used to be, with an average of an hour less than before.
Not only can sports gifts get every teenager to be more active but it can also encourage 15-year-old boys to socialize, improve skill sets, and get natural sunlight. And the 15 year old teenage boy on your list doesn't have to be in an organized sport (especially right now) to enjoy these gifts. My top picks for sports and outdoor activity gifts for 15-year-old boys go beyond conventional equipment and challenge and inspire.
My Picks
Kan Jam Portable Disc Slam Outdoor Game: This innovative lawn game, recommended for anyone who loves frisbee, is a cool gift idea for 15-year-old boys, with sturdy enough construction for inclement weather and rough play. The set comes with two targets, a flying disc, and simple instructions for fast-paced play, perfect for families, friends, and parties. I love how portable it is for trips, and how you can even play in a pool. Buy Here.

Innova Disc Golf Set: With 15-year-old boys, the trick is to find lawn and sports games that don't feel too childish but will still hold their attention. Still a classic game, it's a bit more youthful and immersive and allows you to create your own courses. The set includes a driver, mid-range and putter, as well as a brightly colored, professional disc. Buy Here.

Merchant Ambassador Multi Games Table: It may be a mouthful, but I love this awesome gift for 15 year old boys, whether they're practicing on their own, challenging a sibling, or getting a whole group involved. While something like a table pool can feel a little outdated or mature for most 15 year old boys, this is a fun game, with three surfaces: one for foosball; one for table tennis, and the other, hockey.
A reasonable price point, the ability to practice different skills, and a great option for cold or stormy days, this is one of my best picks. Buy from Dick's here.

Avtion Basketball Game, Mini Desktop Tabletop Portable Travel: A great way to spruce up a bland desk, I love this gift idea for 15-year-old boys. It may not be as immersive as the rest on my list, but it's great for a quick break from homework, without them getting too off track. Plus, while it'll appeal to 15-year-old boys, it's one of those gifts they can keep for years to come. Buy Here.

Upgrade their Equipment: This is a general, but sure to please gift option for 15-year-old boys, whether they play soccer, football, basketball, or even if they run cross country. Upgrade what they have with must-haves like new balls, gloves, shoes, and other attire. I recommend a sporting good store like Dick's. Shop Sports Equipment Here; Buy Sports Apparel Here.

Best STEM Gifts for 15-Year-Old Boys
Why I Love It
As of 2019, STEM employment was projected by 13 percent. Though times are challenging right now, STEM is likely to remain a steady field, and 15-year-old boys, just entering high school, can be encouraged to explore their interests and talents if they already are more science, math, or teaching-oriented.
But I mostly like STEM gifts because these are innovative, hands-on, and just the right level of challenging to be both entertaining and educational.
My Picks
Challenging but not too challenging, this 3D puzzle engineering kit is perfect for 15-year-old boys looking for something to tinker with. Hands-on, the 3D puzzle is one of a series by the same company and goes into more complex (and expensive) models like a working 3D clock. Buy the 3D puzzle here.



This impressive model combines history and STEM for a great gift that's not only interesting to assemble, but also to appreciate after. With 150 pieces, it's estimated to take around 4 hours to assemble. Buy Here on Amazon.
Drones are everywhere it seems and gaining popularity both with teens and young adults. This drone is great for 15-year-old boys, not as advanced or expensive as many out there, but with key, quality features 15-year-old boys will appreciate it. A GPS system and a 600-meter range make it easier to control and navigate, while also adding a 1080 HD camera and both altitude and one-touch modes for takeoffs and landings. Buy Here.

Da Vinci Mini Wireless 3D Printer: This 3D printer is just about right for 15-year-old boys, with an intuitive design equipped with colored LEDs, the ability to hook up to an internet connection, and bio-compostable filament that's safe to use. I love that it includes access to software and gallery features, too. Buy on Amazon.

Best Creative/ Arts Gifts for 15 Year Old Boys
Why I Love It
Whether they love art or just need a creative outlet, 15-year-old boys can actually have some fantastic ideas, and these creative gifts allow them to be expressed, combining technology for a powerful impact. Creative activities can actually boost 15-year-old boys' immune systems, improve mental health, and increase productivity, among other benefits.
My Picks
3Doodler Create 3D Pen: Trade out traditional art supplies and take it up a level with this 3D pen, which is perfectly suited for 15-year-olds (it gets hot while being used, so it would not be as appropriate as a preteen practical gift). I love how this combines it into a creative and tech gift, and it's a bestseller with good reason.
The pen allows you to doodle in 3D using heated plastic on nearly any surface, with changing colors for mess and toxic-free projects. Buy Here.

Apple iPad Pro: While technically I could categorize this as a computer/ electronics gift, the fact remains that the Apple iPad Pro is simply a fantastic, multipurpose device for design, staying in touch, and more. Quicker than previous models, it's sleek, intuitive to use, and fits a 15-year-old boy's fast-paced lifestyle. Buy from Apple (For a more single-purpose and budget-friendly pick, I recommend Wacom Intuos Draw Tablet).

Rocketbook Smart Reusable Notebook: Excellent for everything from creative to academic pursuits, 15-year-old boys will appreciate the minimalist, modern look of this innovative notebook.
Not just any notebook, the Rocketbook is one of the best gifts because it allows you to sketch, take notes, and write–and have those uploaded to Google Drive, DropBox, Evernote, and more. Compatible with both Android and IOS, 15-year-old boys will get a lot of use out of this notebook. Buy Here.

Other Art Practical Gift Ideas: Magazine subscriptions for model building, woodworking and more can get teenage guys inspired. You might also consider buying certificates for workshops. With the current health situation and how busy 15-year-olds can get, you might want to consider a premium subscription to Skillshare, which offers stress-free, self-paced video courses and projects they can do on their own.
Best Reading Gifts for 15 Year Old Boys
Why I Love It
Books may not immediately seem like the first pick for 15-year-old boys, except for bookworms, but as is the case with STEM and creative gifts, reading-based gifts can be educational, entertaining, and helpful for their mental health, too.
And I love these gift ideas because it's not one size fits all–with different types of reading and different reading formats, there's a suitable option for any 15-year-old boy.
My Picks
Kindle Paperwhite: Some 15-year-old boys don't want to lug around physical copies of books, or they may just appreciate the easy use of an e-reader, especially if they don't have an iPad.
I like the Kindle Paperwhite best for 15-year-old boys because it comes with plenty of storage (you can upgrade up to 32 GB, with 8 GB as a starting point) and it's both durable and waterproof. With classic dark colors and modern appeal, the thin design is perfect for 15-year-old boys on the go. Buy Here.

Fantasy and Contemporary Fiction: It's simply impossible to list all the excellent books for a teen guy, but in this category, unless you have a more avid or advanced reader, I suggest opting for young adult fiction that is written in an accessible, but not too simple style (and with a compelling male protagonist).
Popular picks include the dystopian The Maze Runner series by James Dashner; the teen school thriller, One of Us is Lying by Karen McNaus; the coming of age story about family and grief, Dear Evan Hansen by Val Emmich; and the fantasy series, the Frirth Chronicles by Shami Stovall.

Rad American History A-Z: Movements and Moments That Demonstrate the Power of the People: I love this book for 15-year-olds because it can appeal to both history buffs and history novices alike, starting with a punchy front cover, and covering transformative social and political movements that make the United States what it is today, with a unique angle, solid design, and ability to keep teens' attention. Buy Here.

Man's Search for Meaning: Young Adult Edition (Viktor Frankl): 15-year-old boys are at just the right age to start diving into heavier topics–and this book does so beautifully, adapted for young adults. The adaption relays not only the harrowing trials of Nazi Concentration Camps, but, even more, messages of hope, survival, and resilience. While not suited for every boy, this is an important message. Buy Here.

Best Last-Minute Gift Ideas for 15-Year-Old Boys

Why I Love It
Let's face it: sometimes you start shopping late, don't know the 15-year-old boy on your list, or are simply at a loss for what to do. These gifts have you covered, even for the most particular 15-year-old boy.
My Picks
Gift Cards/ Credit: Gaming is huge among 15-year-old boys, so it's a pretty safe bet they'll love this idea. Find out what gaming platforms they like and opt for a Steam, Origin, or Gamestop gift card. You can also buy credits for online free to play games.
Streaming Services: Fewer teens are going to movie theaters (especially now). Consider reimbursing them for Netflix, Hulu, Amazon, or YouTube Red. Add some favorite snacks too, for a movie night in.
Driving Gifts: 15-year-olds are often eager to start learning to drive, so gift them with car accessories and car gadgets. My favorite picks include this quirky Geekercity trash can; interior LED car lights; and even an informative guide, like the down to earth, interesting but informative The Driving Book: Everything New Drivers Need to Know but Don't Know to Ask by Karen Gravelle.



Graphic T's: Whether it's their go-to attire or just something to lounge around in, graphic t's with a personal touch is a great gift idea. Buy one with his favorite music, movie, or game and you've got a winner. You can find great options on sites like Etsy and Teespring.
FAQs About Gifts for 15-Year-Old Boy
What is the perfect gift for a 15-year-old boy?
Sadly there is no perfect gift, especially for a 15-year-old boy. 15-year-olds all have diverse interests and needs, but if you're looking for a gift idea that will be used time and time again, consider both gaming consoles and laptops. For most 15-year-old boys you don't have to buy high end, but if they are into gaming or streaming, you'll want to check out Consumer Reports Budget Gaming Laptops Guide.
What are the best 15-year-old boy gifts from Amazon?
Many love to shop for gifts on Amazon due to its shipping services and one-stop shopping. I recommend YA books, sports gear, driving accessories, and gift cards; you can even order snack packages. That said, it's always good to look at other stores too!
Any good gift ideas for a 15-year-old boy that has everything?
This is a tough one. If you're shopping for a 15-year-old boy that 'has everything' I recommend my gift cards for bookstores, restaurants or activities; and gaming accessories.
Final Thoughts
Finding the best gift for a 15-year-old boy requires some thought, and the best gifts often combine educational and creative pursuits and support hobbies. While it can be intimidating, this guide should help you brainstorm ideas for the gift that will best match his lifestyle.